This is a sponsored post written by me on behalf of Jamba Juice for IZEA. All opinions are 100% mine.
Fresh squeezed juice is the best, but it can be overwhelming to make. You need a juicer and a lot of fresh ingredients. It can be somewhat time-consuming, and require a lot of prep and clean up. For this reason, we seem to go on mini-juicing kicks in this household. I was thrilled to hear that Jamba Juice has added Fresh Squeezed Juices to their menu.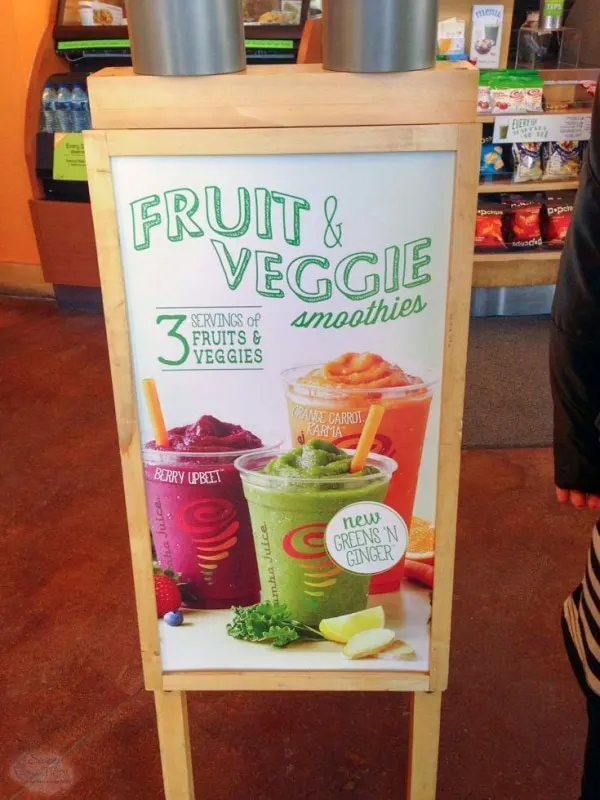 About the New Fresh Squeezed Juice at Jamba Juice
Healthy, paleo, fresh pressed
No preservatives
Cold Pressed
On-the-go goodness
100% Juice
Fresh Squeezed Juice Menu Options
Tropical Greens: For a truly tropical flavor, they have combined apples, pineapples, Supergreens, and Chia seeds.
Citrus Kick: Brighten your day with a blend of oranges, apples, pineapples, and ginger.
Veggie Harvest: Apples, carrots, beets, super greens and ginger for a delicious way to up your veggie intake.
Orange Reviver: Revive your senses with oranges, apples, bananas, beets and Chia seeds.
Carrot Cayenne: Carrots, apples, ginger, and cayenne pepper is sure to wake up your taste buds and ignite your engine.
Garden Medley: Is there such a thing as too many servings of vegetables? Not when they make up a melodious medley like this. Try one and enjoy delicious, perfectly portioned vegetables and a splash of apple, all living together in perfect harmony.
Orange Carrot Twist: The fresh, tangy brightness of the orange meets the smooth, earthy sweetness of the carrot.
Orange Berry Antioxidant: For juice lovers that know the more, the merrier, they have squeezed this orange and double berry masterpiece.
Kale Orange Power: A delicious blend of fresh orange juice, kale, and bananas. And as a good source of vitamins and manganese, it's hard to stop sipping.
Triple Revitalizer: Potassium-loaded goodness of bananas, oranges, carrots.
Tropical Kick-Start: A juice blend that will take your taste buds on vacation.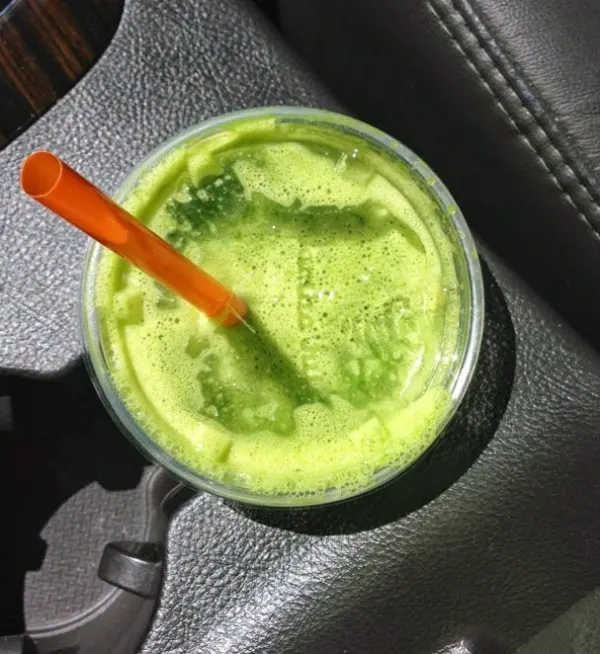 This was my first trip to Jamba Juice. I always thought, Hey, I can make my own smoothies. Sure, that's true, but they are the pros. They have their mixtures figured out to create the most scrumptious of fruit and veggie medleys. Plus, they do all the prep and cleanup. Who am I kidding? I do not go to the grocery store multiple times per week to stock the freshest of produce to juice. :/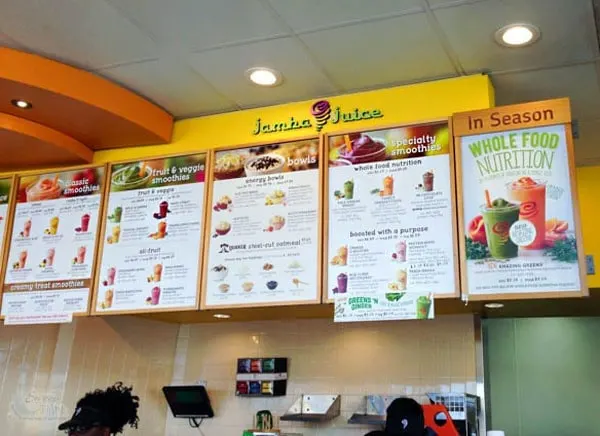 I ventured out to my local Jamba Juice on a sunny, warmish, Saturday afternoon. It was packed with a line to the door. That had me a little concerned, but the efficient employees handled it like the pros that they are. I was in and out within fifteen minutes.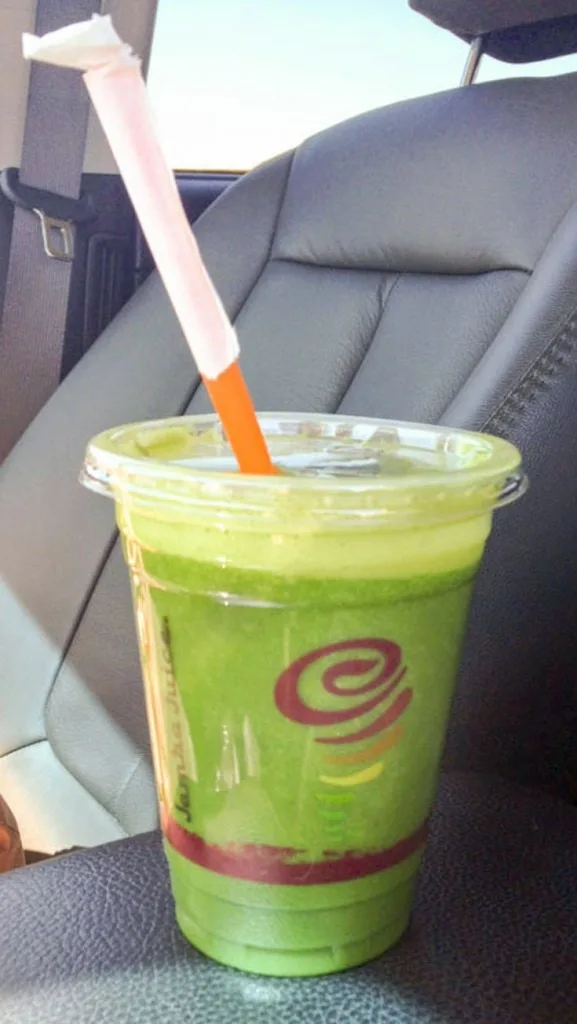 After much deep thought and gazing at my delicious options, I chose the Kale Orange Power. Kale is not a staple in my diet. In fact, I am not sure if my body has ever enjoyed the health benefits of Kale. I was a little nervous that its flavor would overpower the juice, but nope. Jamba Juice blends it to perfection for a fresh squeezed juice that is actually super enjoyable. It was seriously so delicious. I am officially hooked!
Find Your Closest Store