The path on my wellness journey has very few speed bumps. I'm trying all the different relaxing trends even if they've frightened me in the past. Going in a float tank was high on my list. Float therapy is not new, and I went down a rabbit hole of research a year or so ago, but the thought of going into a sensory deprivation tank horrified me.
My friend, Colleene, and I are on a mission to try out unique ways to practice self-care and possibly help ease anxiety a bit. We reached out to Nimas Float & Spa, who was eager to help us discover float therapy. Nicole, one of the fantastic owners, let us float in exchange for our honest opinions.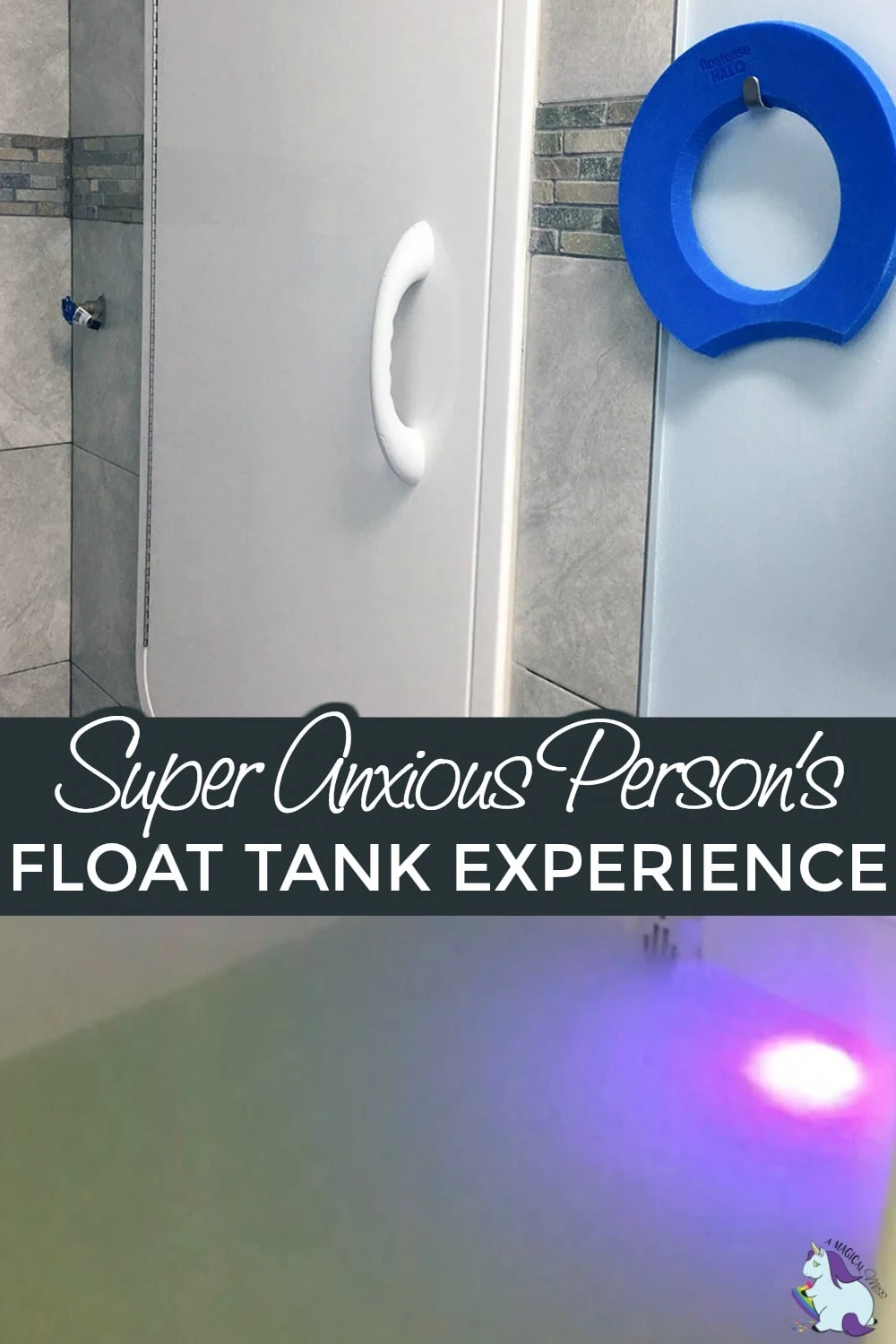 Will I Panic in a Float Tank?
If you watch float tank YouTube videos and read some of the comments, you will see that many people assume they will have a panic attack or get claustrophobic. I was right there with them. Being the uptight control freak that I am, no way did I think floating in an enclosed area deprived of my senses would end well.
However, I am here to tell you if you are an anxious person, you need float therapy more than anyone. Everyone should try a float tank once. Let me share my experience to explain.
First Float Tank Experience
Upon entering the spa, we were given a tour and thorough orientation on how to use the float rooms. All of our many questions were answered with great detail, leaving us both to feel a lot more comfortable heading into our sessions.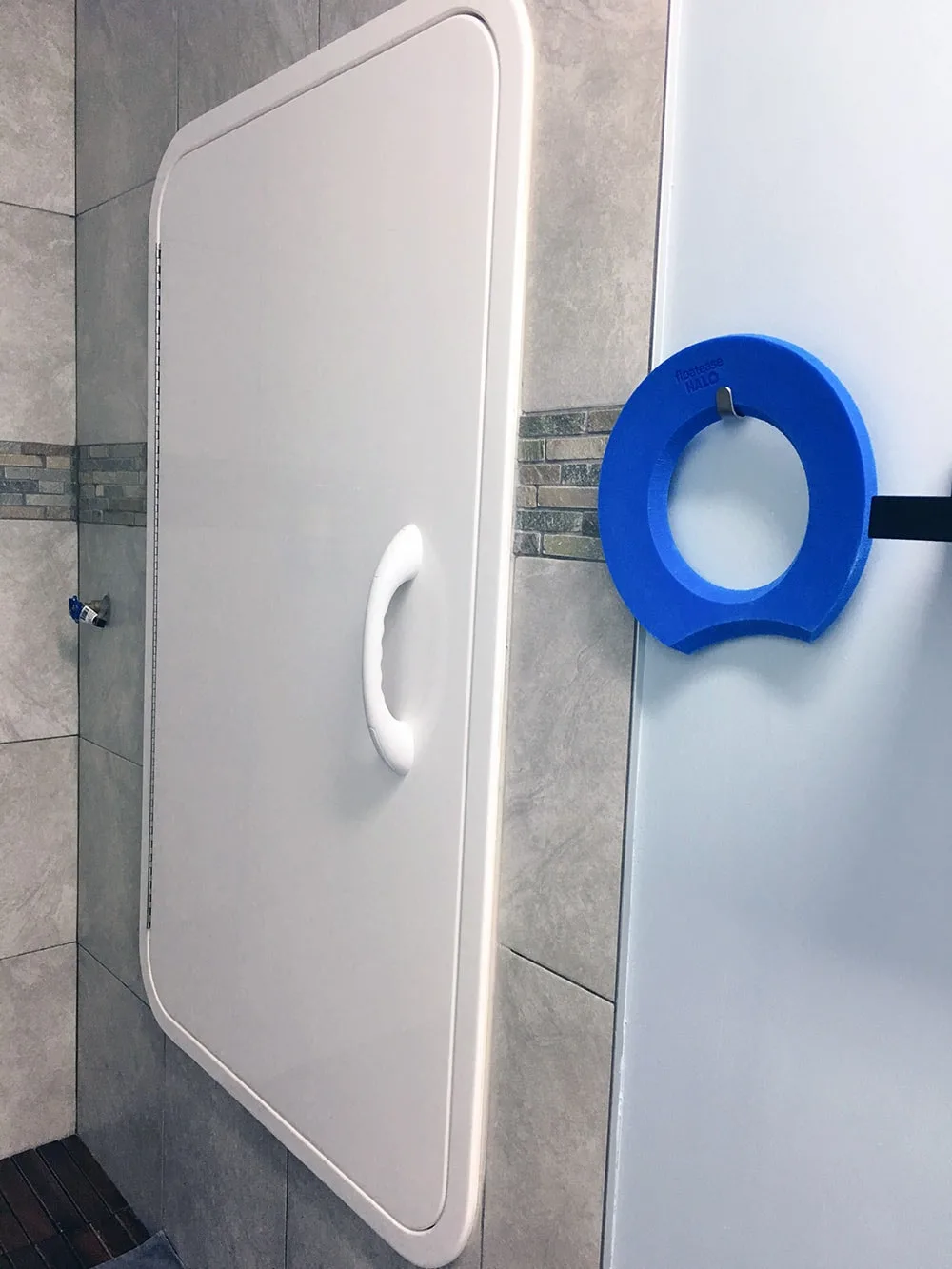 The float tank isn't really a tank at all at Nimas Float & Spa, which pleased me greatly. Some of the images I found online looked like human-sized pods. This float therapy area is a room within the room. There's a shower, changing area, and then a door that leads you to the tub.
You and you alone are in charge of the door to the floating area. There are buttons to control lights and music within the tank. Of course, to get the full experience of a sensory deprivation tank, you should, in fact, deprive all of your senses. However, it's so helpful to know you are in charge of how you do so.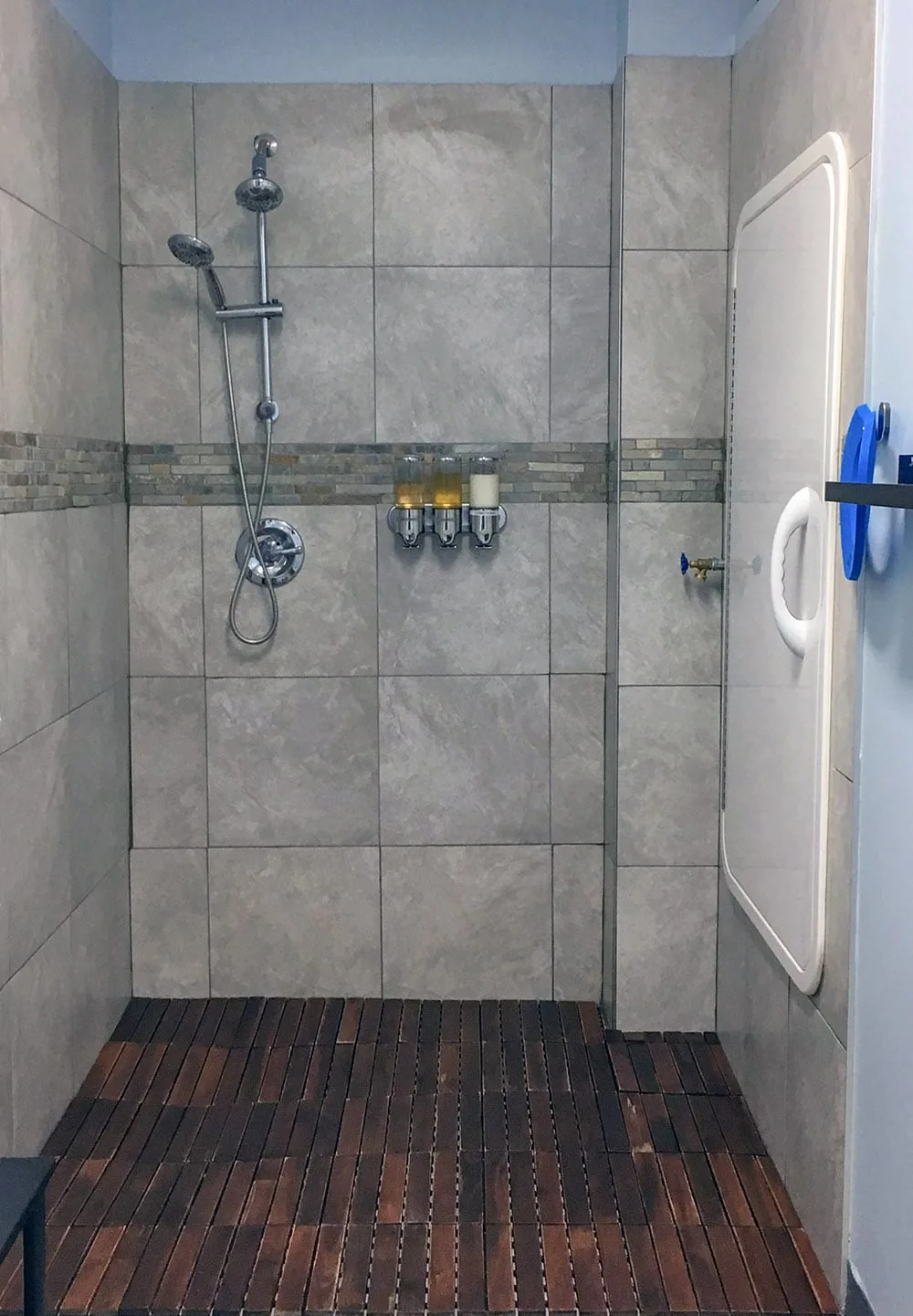 After a quick shower, it's time to get in the tank. With the high amount of salt in the water, it's slippery, so enter with caution. The water is set to be as close to body temperature as possible. Buttons to control music and lights are within reach, and there's also a genius spray bottle filled with fresh water should you get salt in your eyes.
Now, all you have to do is float. Easy, right? Um…
How Do You Float?
Here's the part of the story where I question my legitimacy as a human being. How on earth does one float? I tensed up my neck and shoulders, I got an ab workout, and even my jaw was trying to help. I got out at one point to grab the head floatie. It's a small ring to place your head on which helps tremendously.
I got back in and tried my hardest to relax. It turns out, that's how you float. You have to LET GO. You have to DO NOTHING. You have to TRUST. There is my problem right there. I don't know how to do nothing or to let go of control in a situation. It's an issue.
Another struggle of mine was the earplugs. I just couldn't squish those suckers in there right. All of my thrashing around led to water in my eyes, where I was beyond thankful for the spray bottle.
The above issues are why new floaters should choose a session of at least sixty minutes. If I would have done a thirty-minute session this post would have most likely ended quite differently. But, I'm pleased to report I eventually got it together long enough to see why float therapy is loved by so many.
Time is merely an idea while in a float tank. I would guess my struggles lasted a maximum of ten minutes. After that, I was weightless. My thoughts slowly calmed down. I stopped replaying my to-do list on a loop and rethinking awkward conversations from five years ago.
My brain focused less on outside worries and more on the present. I thought about breathing, floating, and wondered where my body went. That's the feeling people seek out.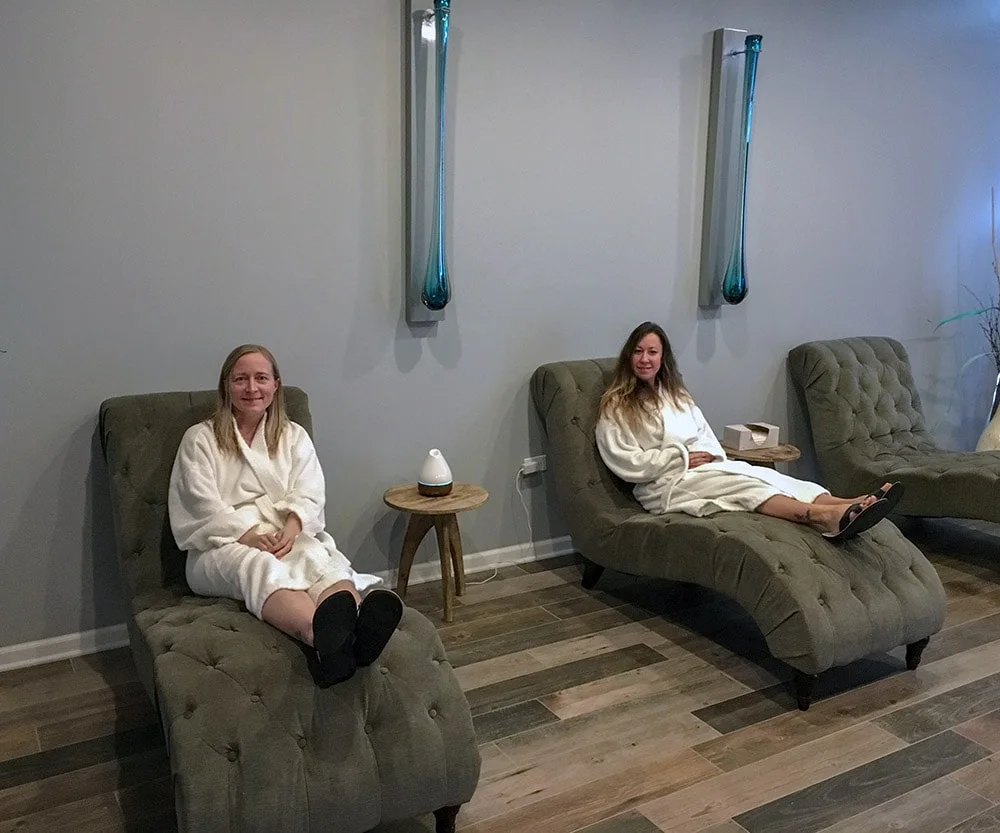 Benefits of Float Tank Therapy
The purpose of float tank therapy is not all mental. Floating in over 1000 pounds of Epsom salts allows the body to absorb magnesium. Magnesium sulfate is a natural muscle relaxer shown to help with the following:
Muscle and joint pain
Sports injuries
Stress and anxiety
Arthritis
Insomnia
Top Pick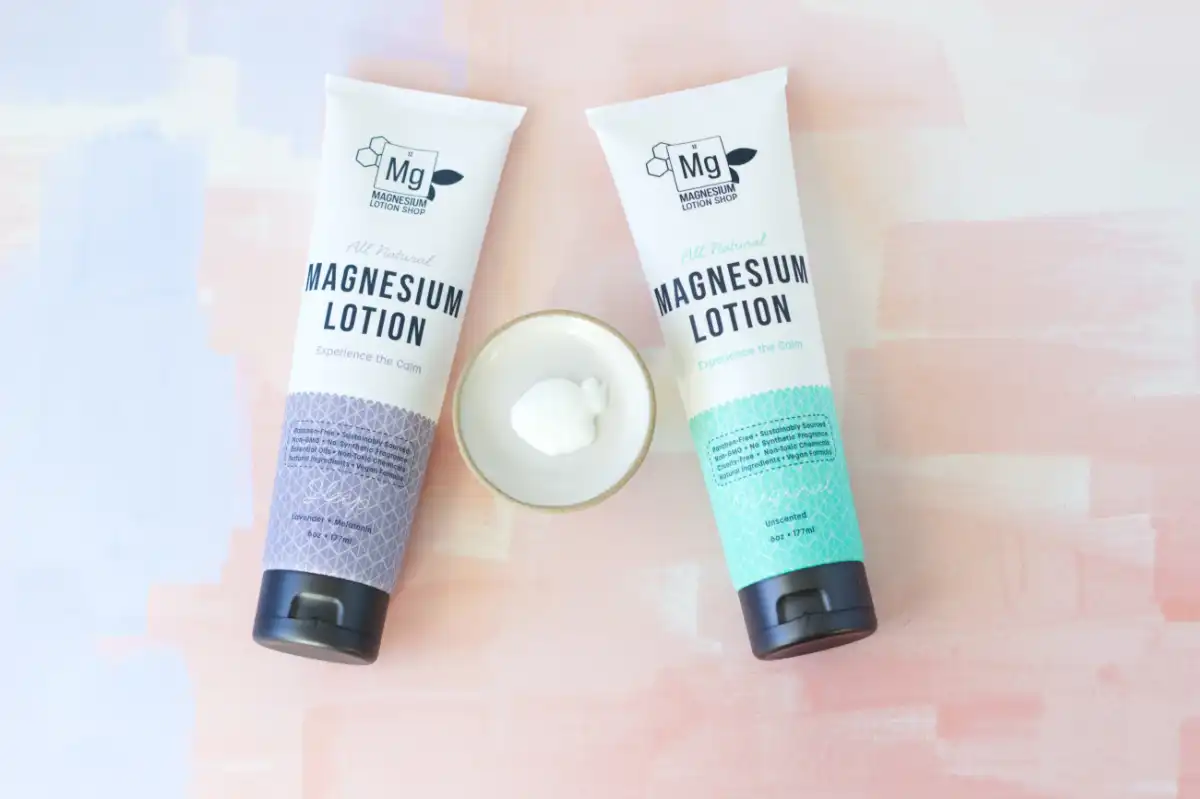 Magnesium Lotion
Help get more magnesium by rubbing this soothing lotion on your aches and pains!
Sleep Week Promo! Ends 3/19
Buy Any 2 Lotions, Get FREE Magnesium Oil
Buy Any 3+ Lotions, Get FREE Magnesium Oil & Bath Flakes
Features:
Creamy lotion that glides on smooth and absorbs quickly.
Now in a squeezable tube!
No greasy or sticky feeling.
Contains 250mg magnesium per teaspoon.
No parabens, phlatates, or synthetic chemicals.
Plant-based, all natural, sustainably sourced, vegan formula.
Shop Now
We earn a commission if you make a purchase, at no additional cost to you.
Read more float tank therapy benefits here.
Colleene's experience was a lot more magical from the start. It took her under a minute to feel the tension in her muscles dissolve. She said she would gladly do it weekly if she could. Colleene practices yoga and stretching often, so she knows how to relax.
Later that day I noticed how amazingly soft my skin felt. I entered the float tank with irritated winter skin and exited with it hydrated and silky.
I would float again without a doubt. Everyone should try float therapy at least once. If you don't get the hang of it right away, you will learn some things about yourself. Finding out I had issues with letting go was not news to me, but it was a harsh reminder that I need to work on it.
In any case, it's a much-needed mini-break from your phone and devices. We are all living in sensory overload, and a float tank is the ultimate way to unplug.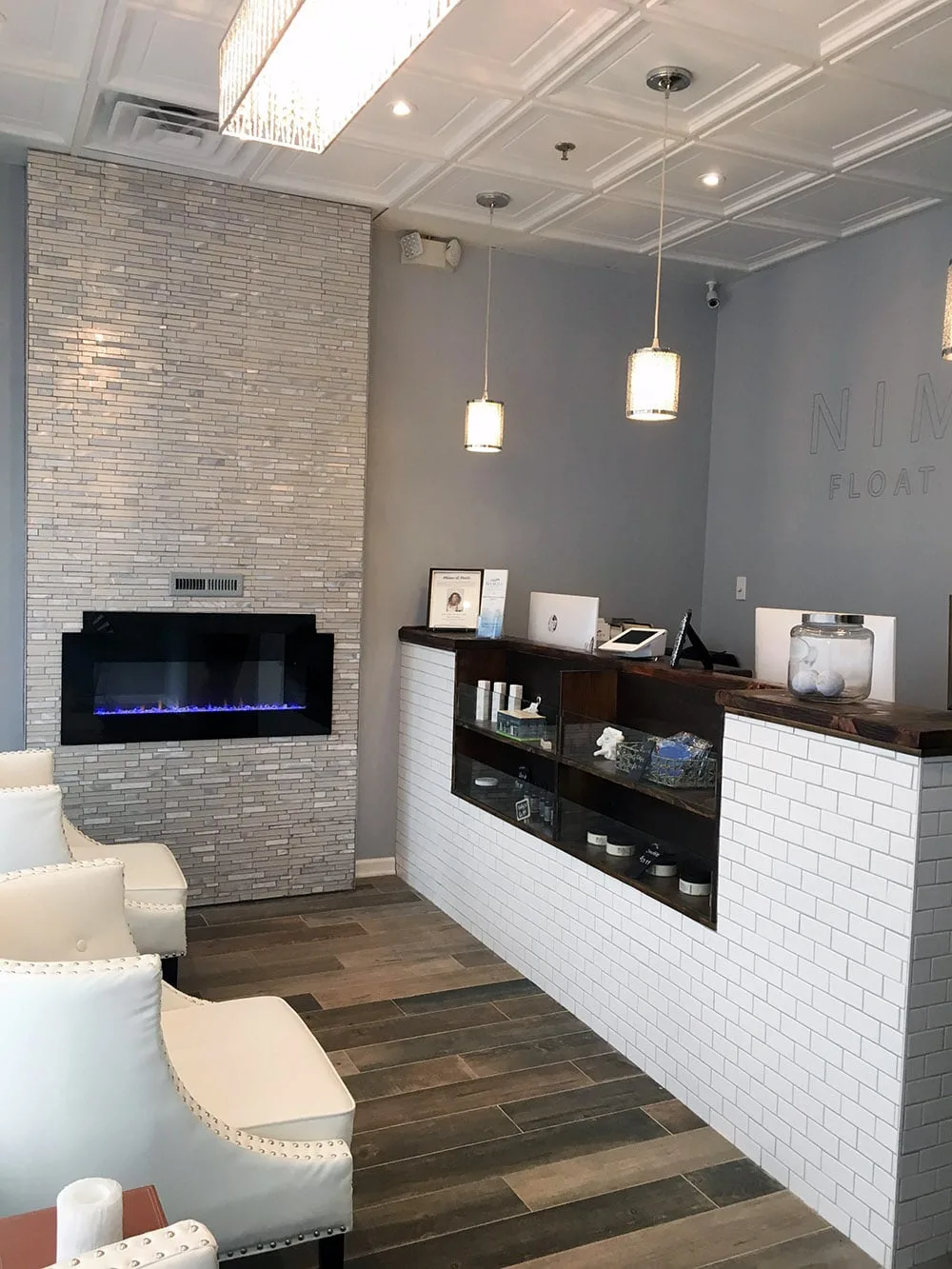 Float Tank Therapy in Mokena
If you are in the Chicagoland area, I highly suggest Nimas Float & Spa in Mokena. The spa is gorgeous, clean, offers a variety of spa and wellness services, and has excellent people to help guide you.