This year, my favorite part about the Chicago Auto Show hasn't been all the pretty new colors or interesting concepts. It's much deeper than that.
We all know it takes a strong foundation to build anything of quality, and that's never been truer in the car industry. I attended a media event and learned all about advanced high-strength steel, and it's contribution to safety and performance.
This post is sponsored by the Steel Market Development Institute. All opinions expressed in this piece are my own.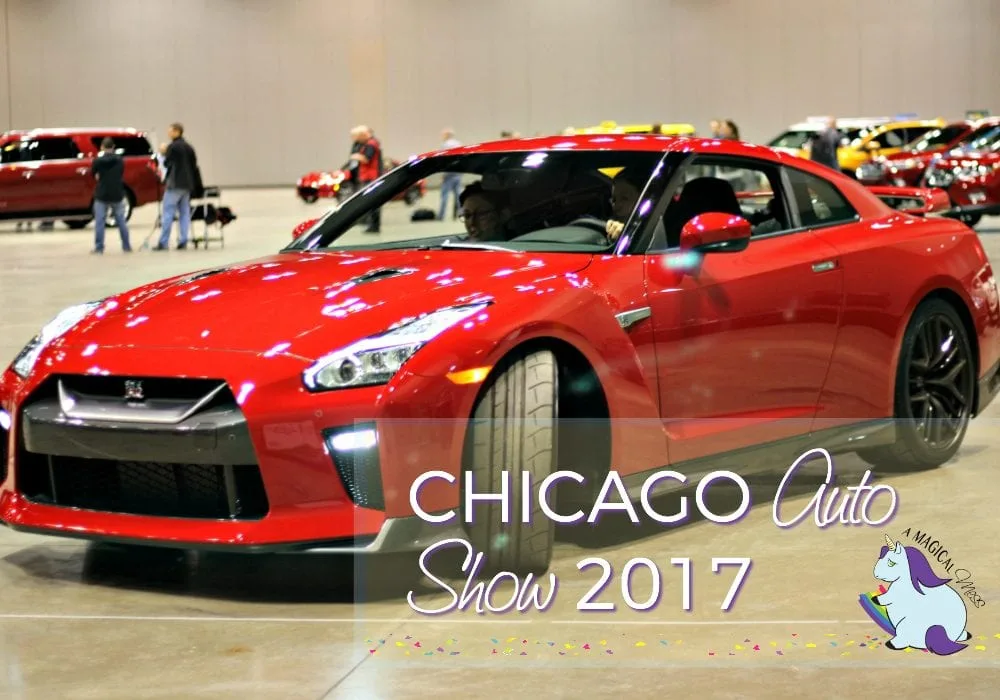 Advanced High-Strength Steel
You might think that listening to someone talk about advanced high-strength steel would be a total snooze fest. On the contrary, when the information is presented in a way we can understand, it's fascinating.
Dr. Jody Hall is the vice president of the automotive market for the Steel Market Development Institute. She was a part of a panel that spoke during a luncheon at the Chicago Auto Show.
It's refreshing to hear a woman's voice on the topic of the inner workings of automobiles. Being a female professional in this industry gives an entirely new, relatable perspective.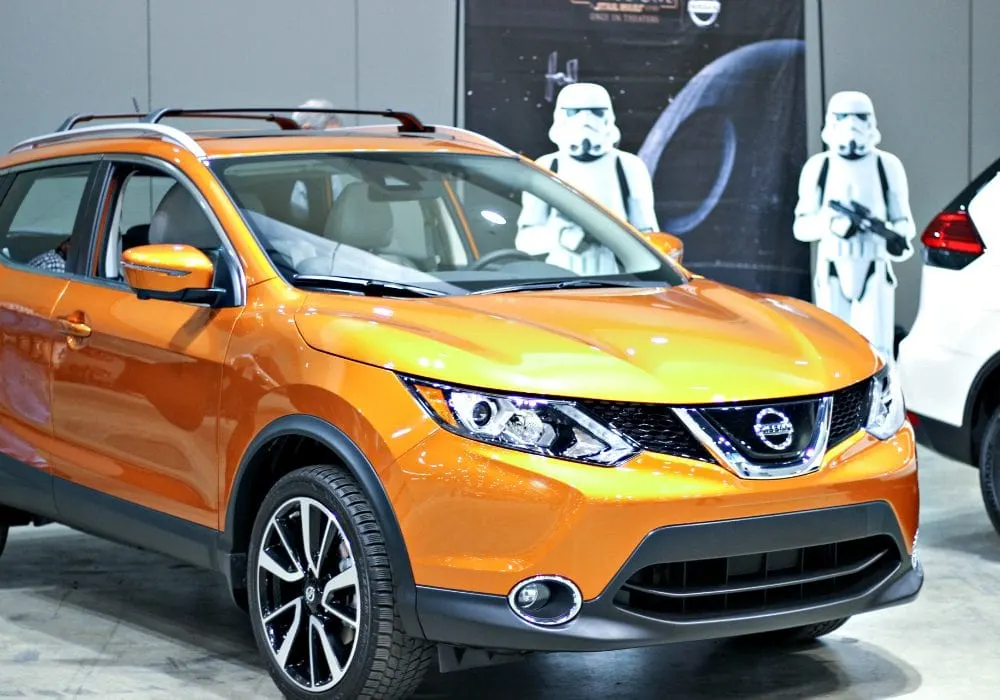 As a mom, it's my primal instinct to protect my children. (I'm not knocking any dads, here–this is just my perspective.) Admittedly, when I see all the new cars, I'm initially captivated by the flashy designs, colors, and luxury features. And, omg, cup holders. Give me as many as that vehicle can fit.
But, once I get over all the bells, whistles, and comfort features, my sincere concern is that of safety.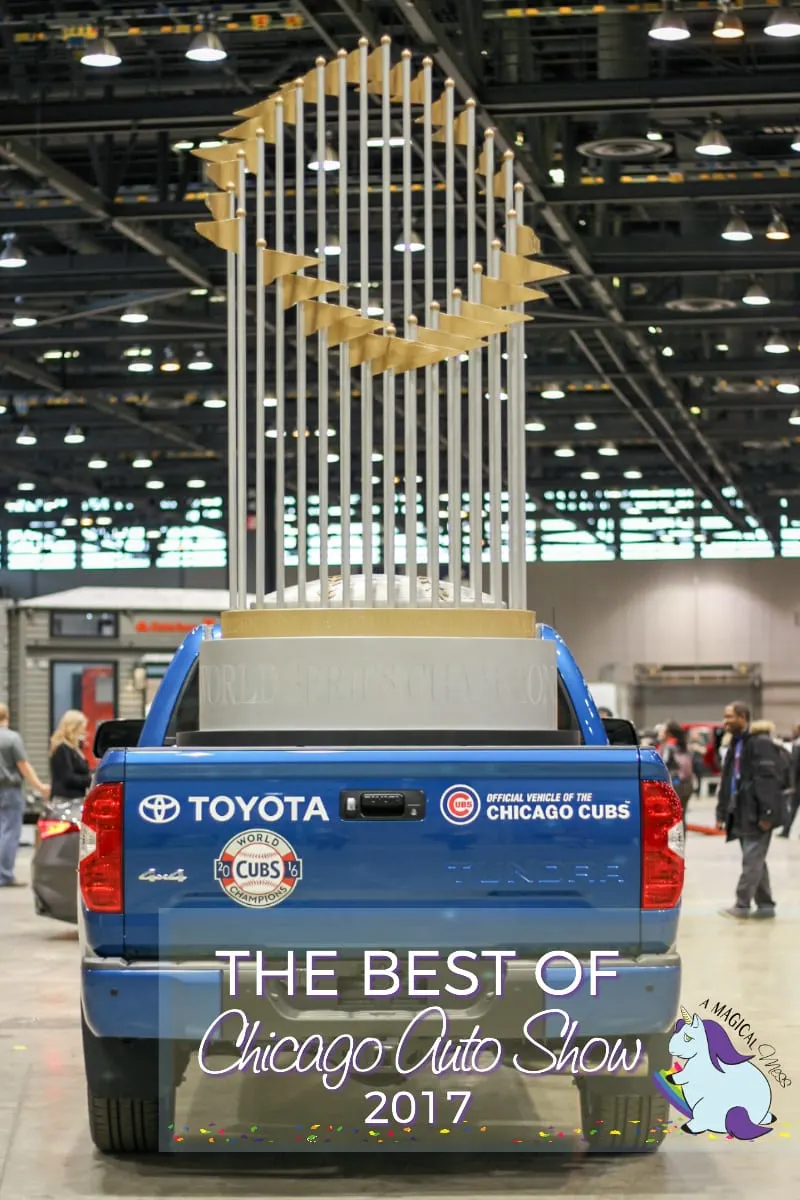 Chicago Auto Show 2017
I want my passengers safe while on the road, but I also don't want to drive a tank that costs more than my mortgage to fuel. It's this very issue that makes advanced high-strength steel so beneficial. So how do they manage strength without weighing several tons?
There are a variety of advanced high strength steel grades that allow automakers to use the appropriate grade in the right application for the highest level of protection and durability. Combining this steel with new evolving manufacturing processes will enable engineers to apply thinner steels to produce lighter-weight parts without sacrificing structural performance.
With vehicles being designed to climb mountains, I'd like to know I'm safe… good grief; you have to experience this exhibit at the Chicago Auto Show!
Steel also doesn't cost as much as some alternative metals. It's cheaper to insure and repair as well.
Environmental Impact
Steel is recycled more than all other materials combined. Because it is magnetic, it is easily and affordably recycled. Plus, one product can be recycled into another without loss of quality.
As for greenhouse gas emissions, using steel at every step generates the fewest CO2 emissions of any automotive lightweighting material.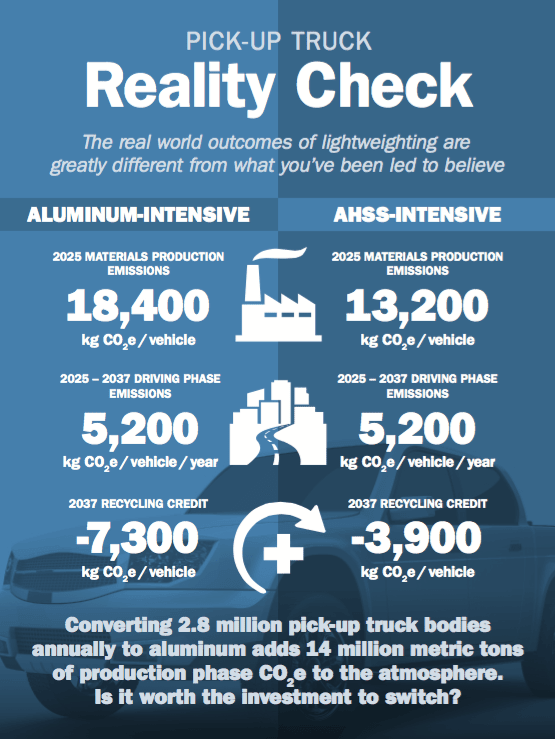 In 1970, only a few grades of steel were available to automakers. Now, there are more than 200 grades, allowing them to use the right grade in the right application to maximize performance across the board.
To find out more information on advanced high-strength steel, check out their blog.