We received an Audrey dress from Anatomie for review. All opinions are our own. The Audrey dress features the figure-flattering color block side panels that are on trend lately. I just love this look and find it extremely slimming. The darker side panels provide an illusion of an hourglass figure.
Color Block Side Panel Dress from Anatomie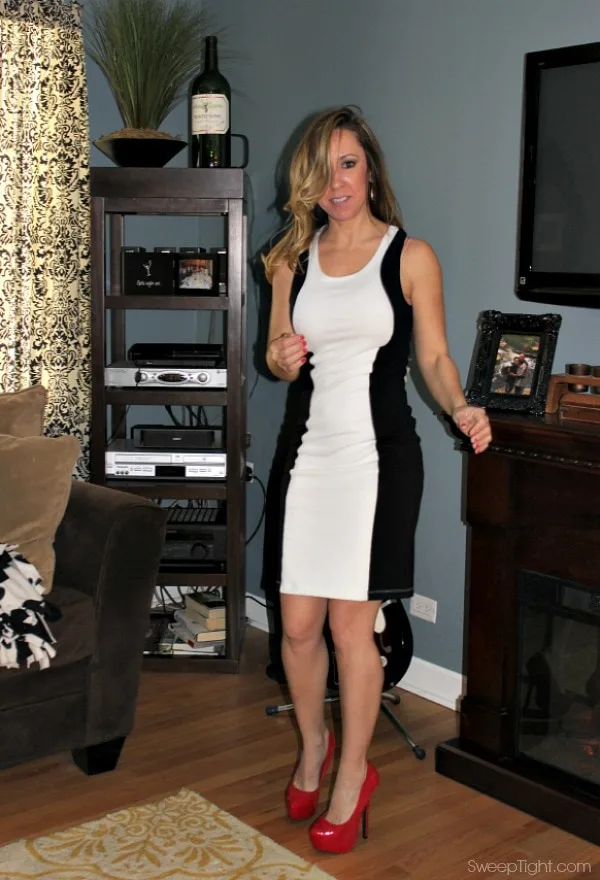 My friend, Colleene, modeled this dress for me. She has the body that looks great in seriously anything, so I knew she would look amazing in the Audrey dress. The fabric is a soft jersey and fits like a glove. It's so comfortable and feels silky soft against your skin.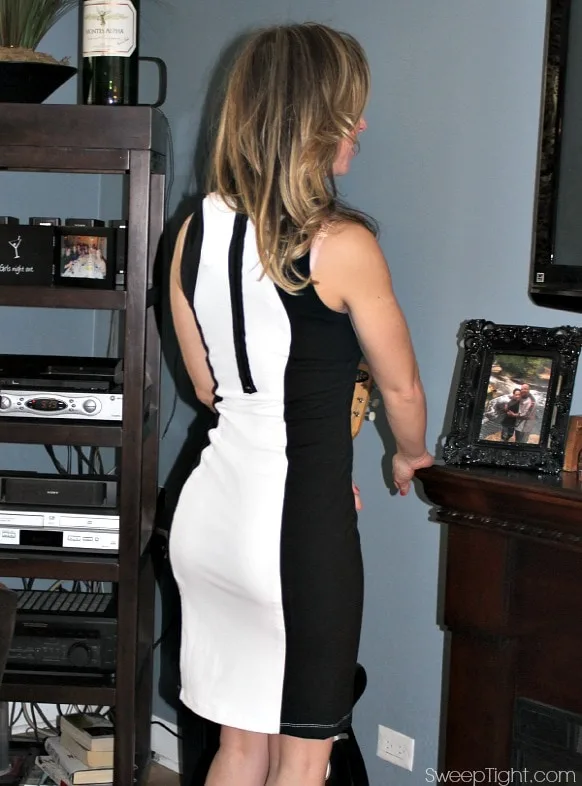 The sleek and modern zipper back makes this dress perfect for day or night. You could easily dress it up or down. Colleene threw on some super hot red pumps that complete her look for a night out.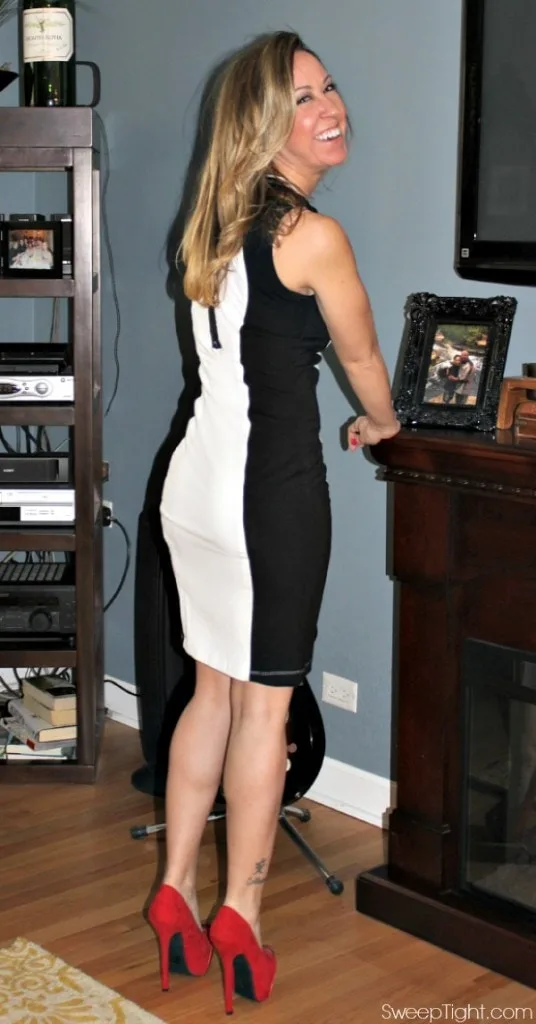 Since I felt like the creepy photographer, we were having some fun with her modeling poses.

The lightweight fabric makes this an ideal spring outfit. It will be perfect for so many warmer-weather functions and appropriate for a wide variety of occasions. With a simple switch of the shoes, or the addition of a jacket, it will be easy to transition the look in many ways.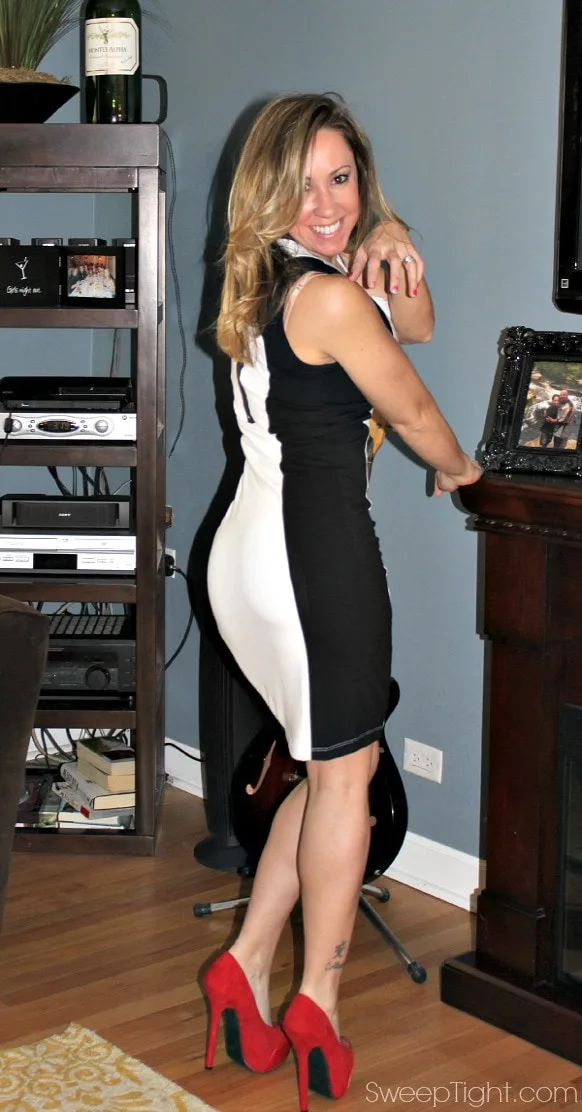 Tiger pose.
Anatomie specializes in creating designer travel clothes for women. They use Italian and French fabrics that are ultra-lightweight and wrinkle-free. Their clothes are virtually indestructible and easy to care for. They are machine washable, never need ironing and never fade. If you are looking for stylish, sophisticated, high quality and sexy clothing, definitely shop Anatomie.

The dress we featured is the Audrey and comes in white/dark royal blue and beige/black for $250. You will be able to have the chance to win your own Audrey dress during the Spring Fashionista Event. Stay tuned for details!
Which piece of clothing from Anatomie is your favorite?