When shopping for athletic wear for women, men, or anyone in the family, I start and end at The Onzie.
They use the best materials and have the cutest styles of all.
With their always-updating pattern list and phenomenal design team, they've always got our new favorite workout apparel.
Plus, nothing fits better. It's like putting on a second set of skin.
We received two outfits to facilitate this post. All thoughts and opinions shared here are our own.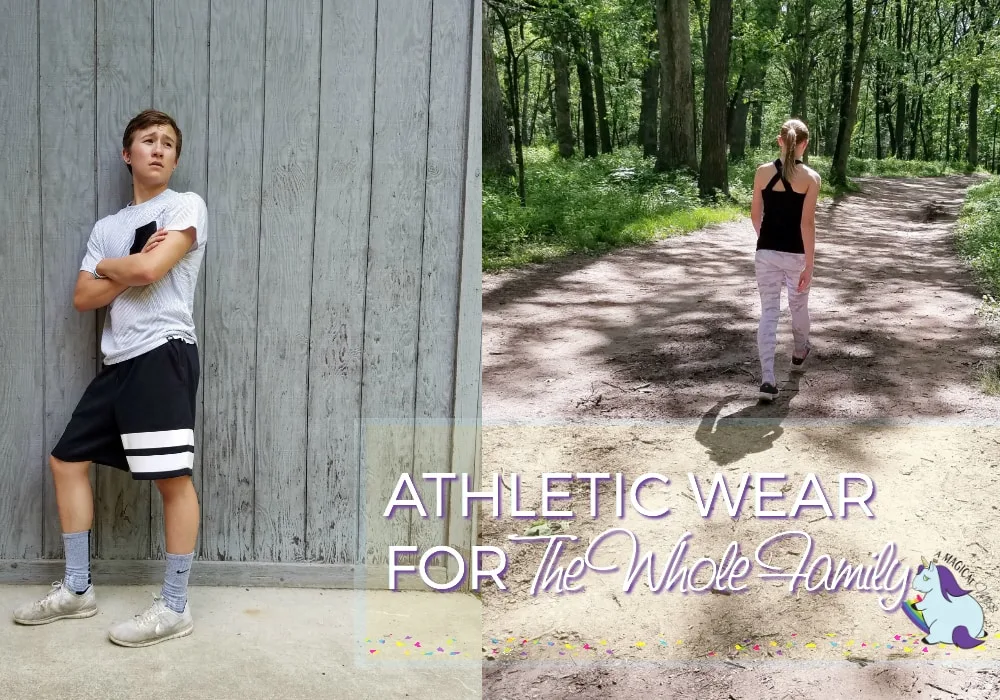 Athletic Wear for Women, Men, and Teens from The Onzie
The Onzie brand of athletic wear is of quality so high that you can wear it almost anywhere.
I love wearing my workout gear throughout the day because it makes me feel like I can do anything physically.
It also encourages me to squeeze in more physical activity than I would if I were in more confining clothes.
I find myself able to fit in a quick run, some extra squats, and/or more ridiculous dancing.
When I was doing Bikram hot yoga regularly, I was literally living in clothes from The Onzie.
Not much has changed, except that now my teenage kids are also obsessed.
Adam, aka The Boop, loves his yoga pants for men and wears them for just about any occasion.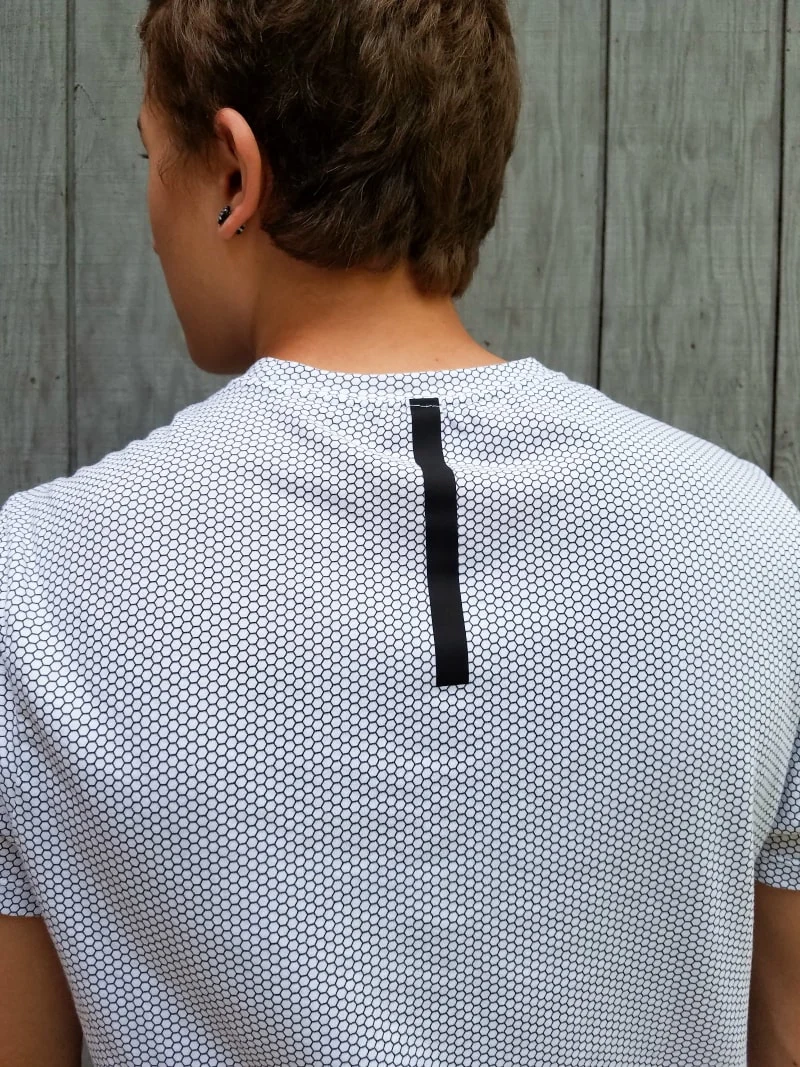 Yoga Apparel for Men
Boop chose the Taped Tee and the O Sweat Shorts.
This outfit not only looks stylish and fits well, but allows him to be as active as he wants–which is always something extreme.
As a fifteen-year-old dude, looks are paramount. But, so is athletic performance.
The Onzie provides the best of both.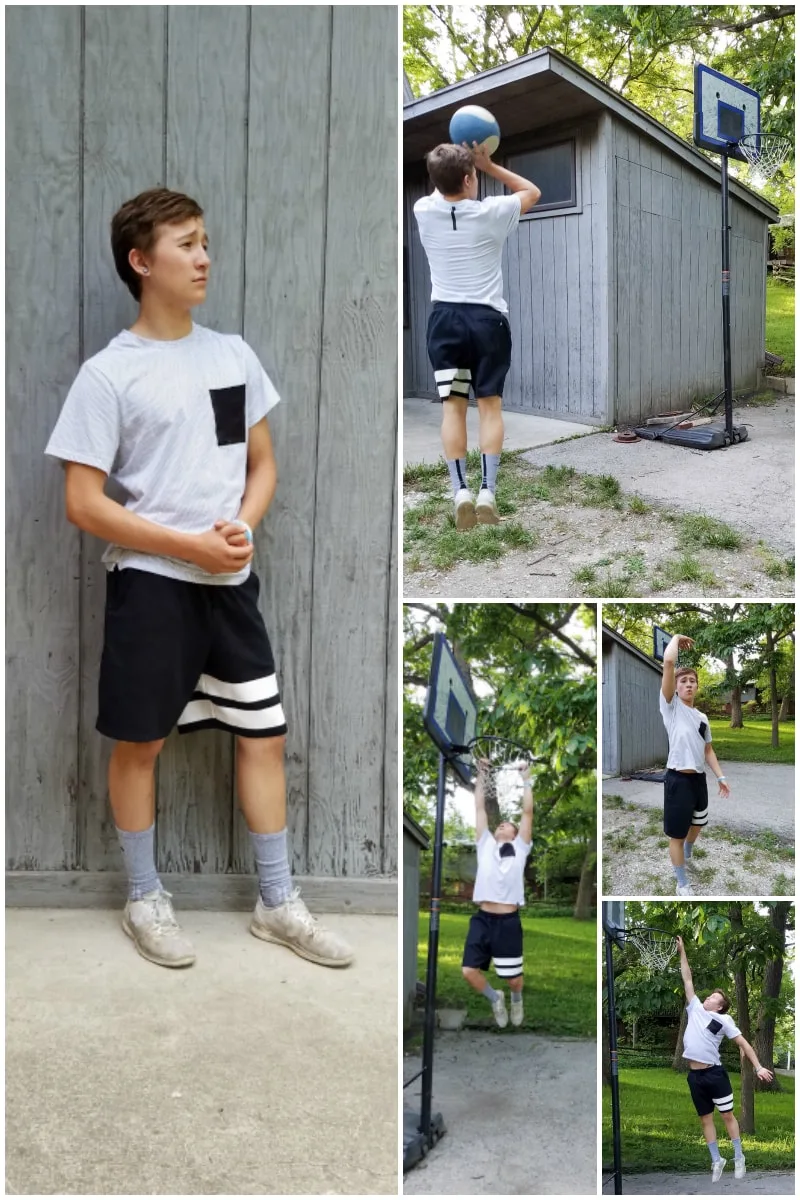 Workout Apparel for Women
My daughter, Chesney, is twelve but we're already wearing the same size clothes.
She chose an outfit that we're sure to fight over.
The Long X Back Top and High-Rise Stirrup Leggings.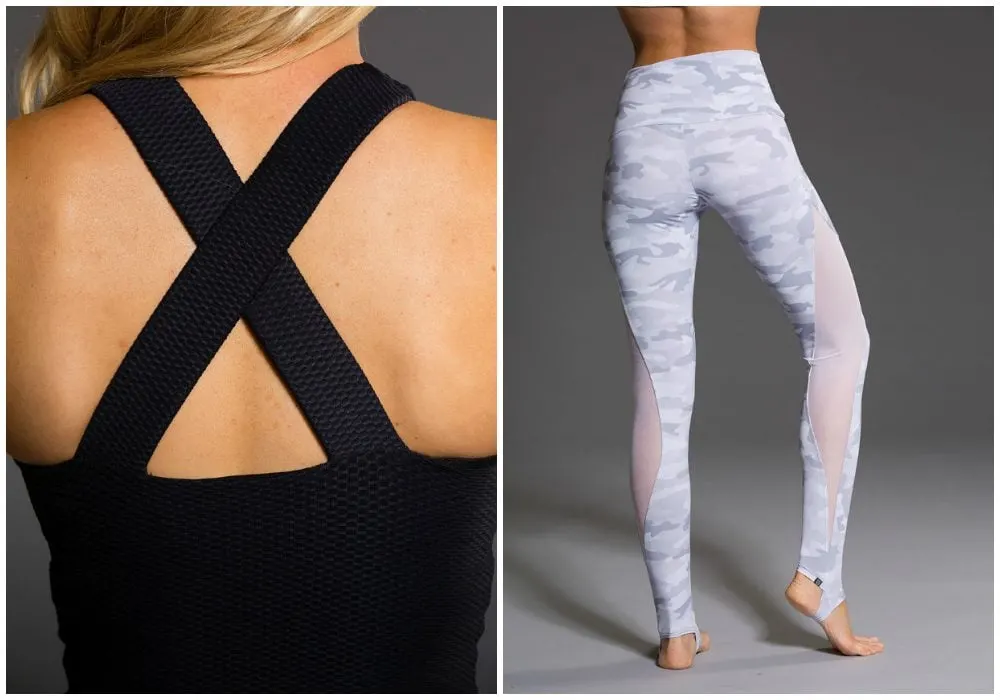 These get all the same feedback as The Boop's choices.
The material is noteworthy though.
The waffle-type material of the top is really neat.
It provides just the right amount of support but also wicks away sweat.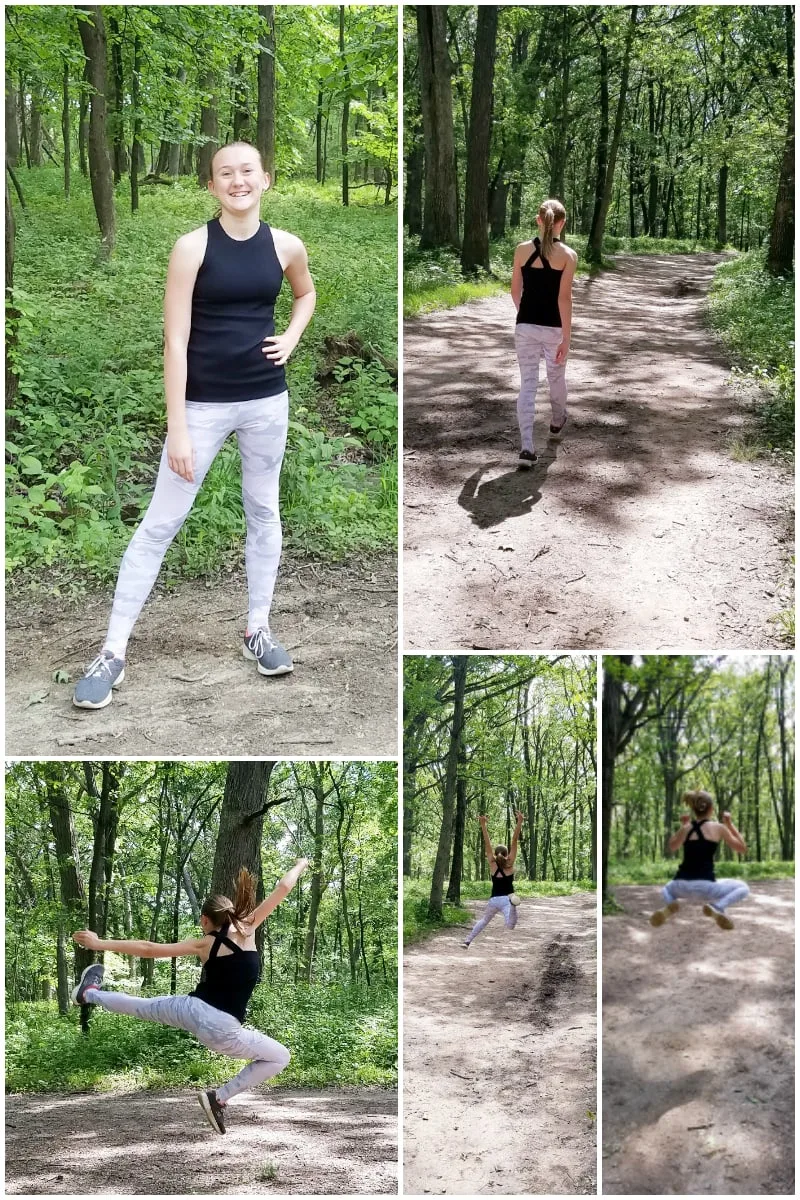 The mesh sides on the leggings also allow for airflow while ninja-ing through the woods.
We both love the stirrups because it keeps the pants perfectly in place during any spaztastic activities.
Trust me; we tested this thoroughly.
No matter your workout routine, The Onzie has you covered.
Shop their stylish selections for athletic wear for women, men, and teens now!
What are your favorite patterns from The Onzie?