There's a new trend in – comic book bags. It's a good time for a spring purse, so you might want to check out these unique looking handbags, purses, totes, and backpacks that look like comic drawings. This post is brought to you by my partnership with Shopbop and contains affiliate links.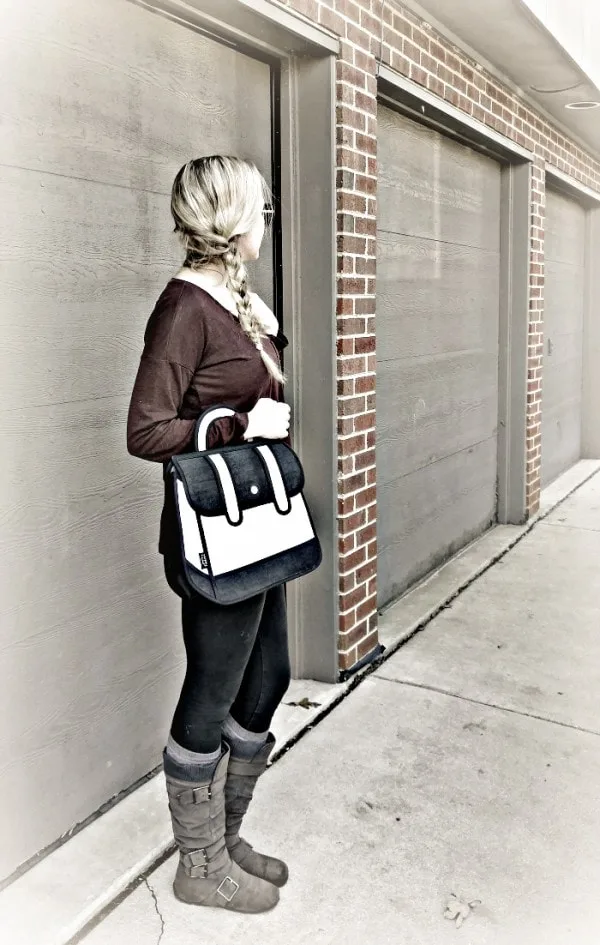 A Purse that Looks like a Comic Book come to life!
After seeing many of these bags that look like drawings, I had to buy one to see it in person. Turns out, my eyes were not playing tricks on me. The bags really do look like a comic book drawing.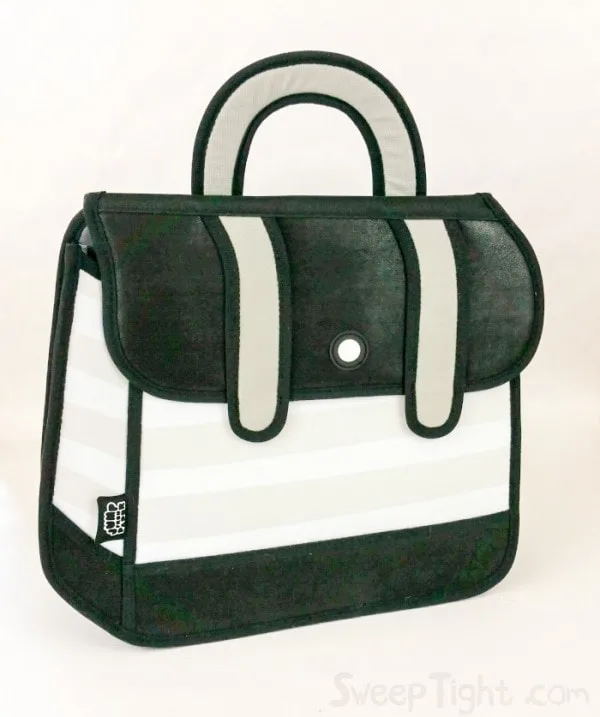 The brand of bag I received from Shopbop is JumpFromPaper. What a perfect name. It looks like the bag jumped right off someone's drafting table.
It has more space than I thought it would. It's a bit narrow, but still deep enough to fit quite a bit. It comes with optional straps to make it a backpack.
JumpFromPaper has many designs to choose from. They have lots of different colors, shapes, and styles.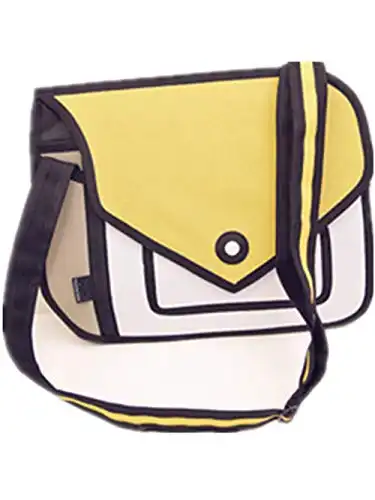 We earn a commission if you make a purchase, at no additional cost to you.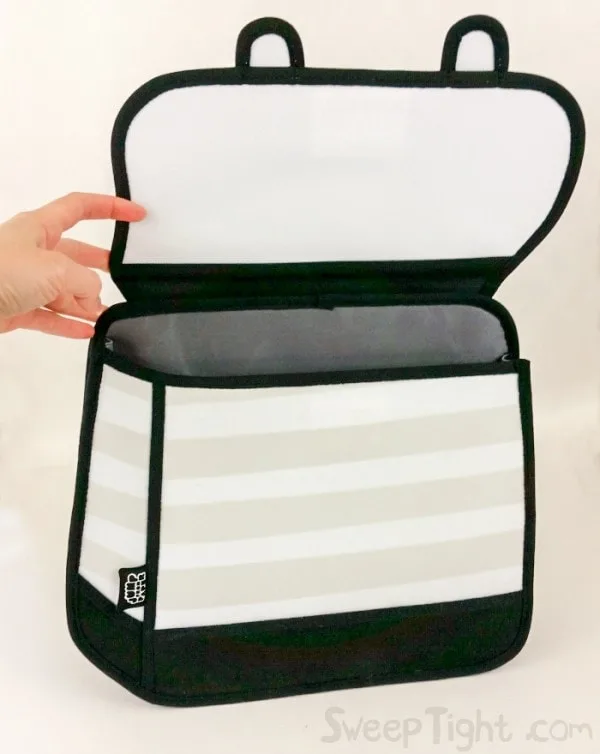 My sister included a 3D bag in her gift guide for fifth-grade girls, but I think it's fine for any age. I know my 31-year-old sister and 11-year-old niece had the same reaction when they saw the bag at separate times. They both said, "It's fabulous". So, I have a feeling they will be sharing it.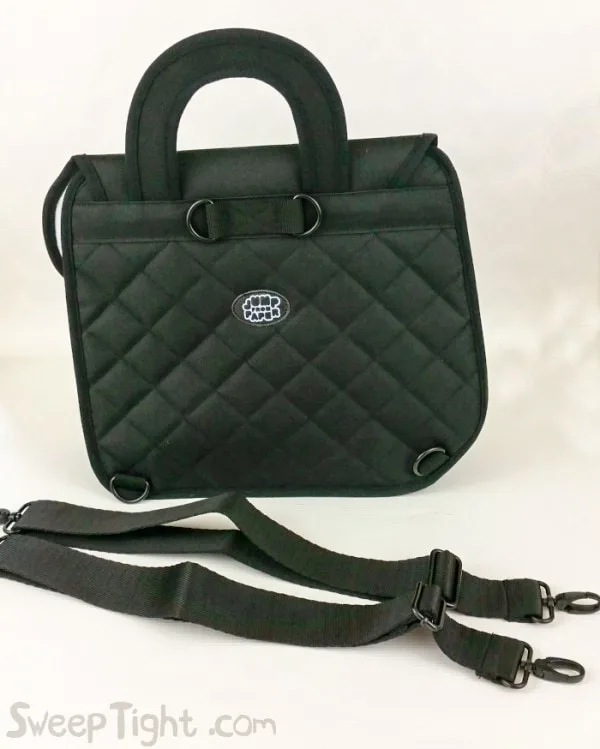 These purses make me think of a pin I saw on Pinterest of comic book makeup for Halloween. A JumpFromPaper bag would be the perfect accessory for that costume!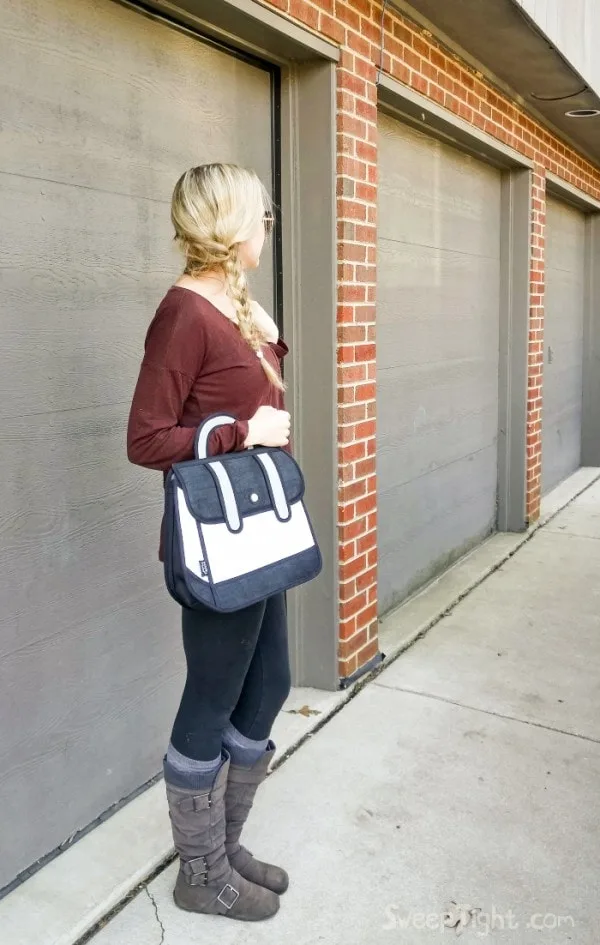 Huge Shopbop Sale
It's that time of year again – a HUGE Shopbop sale. It's time to grab your friends because the more you spend, the more you save. Have an online spring shopping spree with your besties so you can all save mega bucks.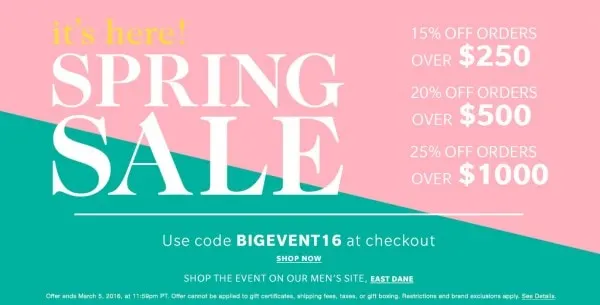 Use code BIGEVENT16 to receive a discount – the more you spend, the more you save.
15% off orders over $250
20% off orders over $500
25% off orders over $1000
The sale is on now and ends March 5th at 11:59 pm Pacific Time.
What do you think about comic book bags? What else would you love to buy from Shopbop?