Dealing with hormonal and aging skin can make it quite a struggle to find the right skin care products. I'm so excited about my new natural face care routine using Neutrogena Naturals products. This post was sponsored by Neutrogena as part of an Influencer Activation for Influence Central. I am disclosing this in accordance with the Federal Trade Commissions (FTC) guidelines concerning the use of endorsements and testimonials in advertising. I received complimentary products to facilitate my review. But all thoughts and opinions shared here are my own.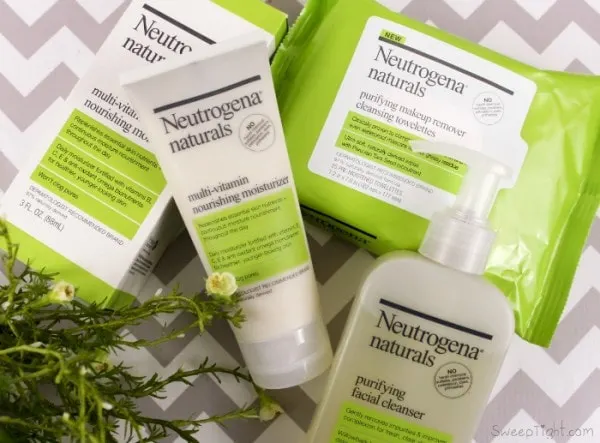 Natural Face Care Routine
Good for your face…
My face has become such a pain in the butt. Yeah, I realize my face doesn't actually make my butt hurt, but seriously, finding the right products has been a nightmare. I'm greasy, dry, zitty, and wrinkly all at the same time. I definitely have true combination skin.
I am finding that I need lightweight, gentle–but effective, natural products. Too much fragrance, I break out. Too much acne medication, I'm over dry. Too much moisturizer, I'm an oil slick. The solution: stop trying to over complicate everything! Nature makes things in balance so why don't we just utilize what we have available?!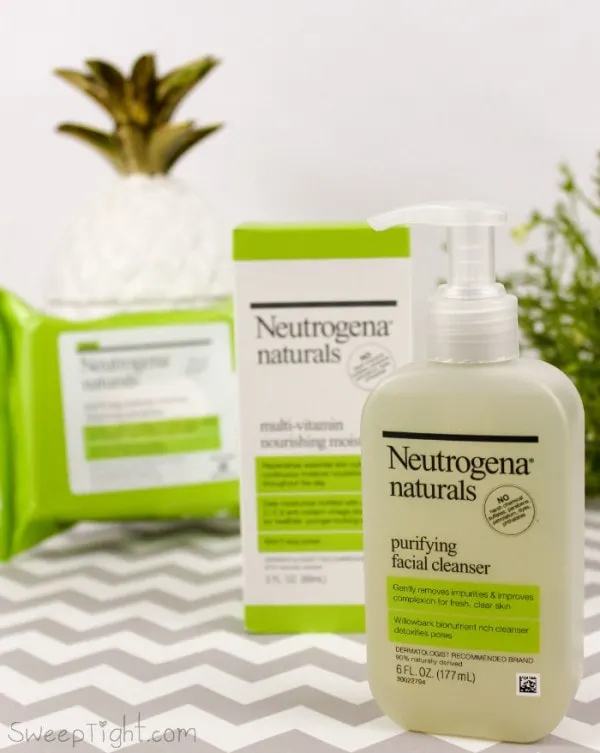 Well, Neutrogena Naturals has embraced this ideology. Using pure ingredients with no harsh chemicals, they have leveraged natural, plant-derived ingredients to provide true skin benefits. Containing bionutrients extracted from natural ingredients, Neutrogena Naturals products holistically enhance the proper function of healthy skin.
AND the planet.
The Neutrogena Naturals is being run on a Green Server. It's a self-sustainable, sun-fueled and wind-powered server that only uses renewable energy to keep it running. That is so freaking cool!
They also are using renewable packaging. The folding cartons are made from 100% recycled paper with a minimum of 60% post-consumer recycled content. They also use 70% less water in the processing than virgin paperboard does.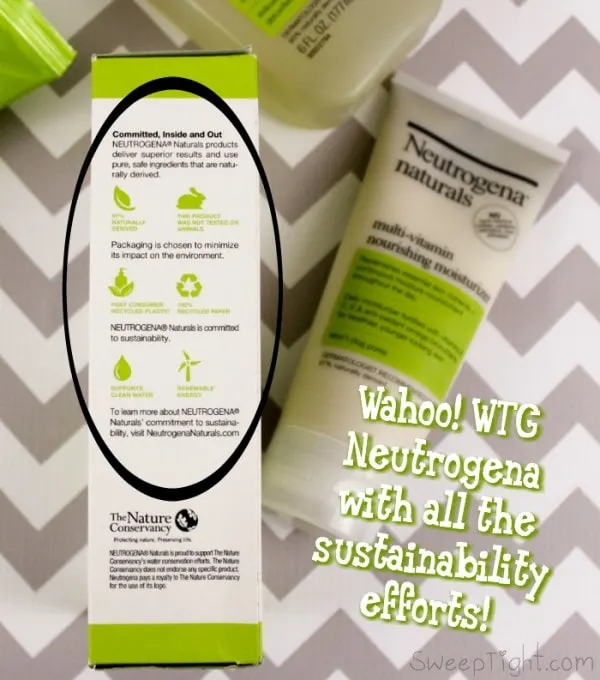 Plus, because these products aren't loaded with harsh chemicals, that's saving so much from going down the drain and back into our planet. Did you know, that many commercial bags of compost contain sewage sludge? Sewage sludge has been known to have all sorts of harsh chemicals in it and that's what we are then growing our food in! It's so important to take small steps at every stage of our day to make this planet better for all life.
My Hero, Kristen Bell, Agrees!
Ever since Kristen Bell was sobbing on the Ellen show about her love of sloths I knew we were kindred spirits. She's now a Neutrogena brand ambassador and I can totally see why.
She's trying to make small, eco-friendly changes in her daily life like taking 3 minute showers. She also told PopSugar.com: "I really like the Neutrogena Naturals line because there's a minimal amount of ingredients. It's really pure and natural. I live by the Purifying Facial Cleanser — I use it every single night. I use it either with my fingertips or a little wooden natural bristle brush, and then I use the Multivitamin Nourishing Moisturizer. And that's pretty much it."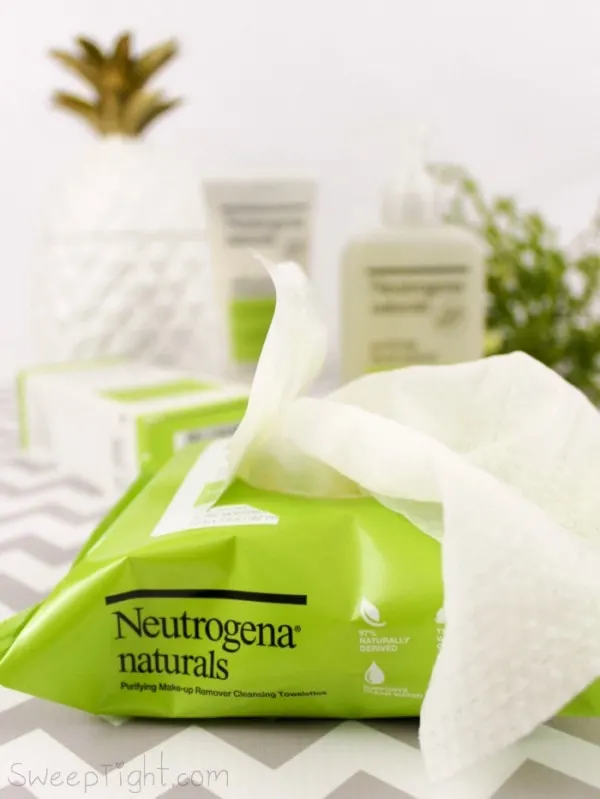 3 Neutrogena Naturals Products – Available at Target!
These 3 are really all you need for your new natural face care routine.
Neutrogena Naturals Purifying Makeup Remover Cleansing Towelettes

remove even waterproof mascara
no greasy residue
no rinsing necessary
no harsh chemicals

Neutrogena Naturals Purifying Facial Cleanser

detoxifies pores and won't clog them
contains willow bark Bionutrient salicylic acid to remove dirt, oil and makeup
clinically proven to remove 99% of dirt, oil and immpurities
naturally derived ingredients include: coconut, corn, willow bark, guar bean

Neutrogena Naturals Multi-Vitamin Nourishing Moisturizer

can be used daily
replenishes essential skin nutrients
fortified with vitamins B, C, E and antioxidant omega bionutrients
boosts skin's defenses against dullness and roughness
no harsh chemical sulfates, paragons, petrolatum, dyes or phthalates
citrus cream scent (smells AWESOME)
allergy tested and non-comedogenic
I use all these products everyday now and my skin feels great. I love the light scent and it's the best feeling to fall asleep at night enjoying the smell of your own face. LOL I know that sounds kind of funny, but it's so true.
Are you ready to try a new natural face care routine?