When choosing a yoga outfit, there are many factors that come into play for the perfect choice. I received items from Marika for review. All opinions are my own. I learned very quickly when doing yoga that the right outfit makes a huge difference. When you are stretching your body into every which way, you need clothing that will move with you. Throwing on just any old sweats could leave you feeling very self-conscious and possibly, de-pantsed at some point. (Not a word, but using it anyway.)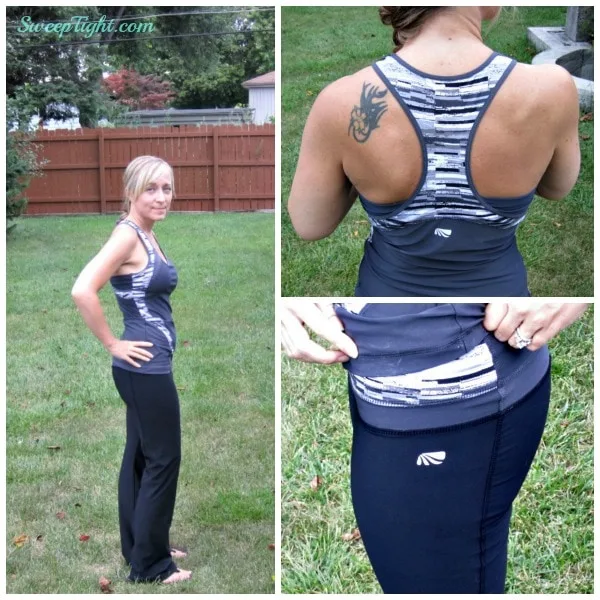 Things I Look For in a Yoga Outfit:
Bra Top – A top with a built-in sports bra is ideal. The less layering you have to do the better. Having it built in provides the support you need without the risk of it getting bunched up and uncomfortable in the middle of a pose. Whatever you do, make sure you wear a sports bra and not a normal bra. I stupidly did that once and had to deal with straps flopping down and the obvious lack of support.
Longer Shirt – I like when the shirt is slightly long enough to cover my butt a little bit. Or, at the very least, over the love handles. This is a personal preference, but if you don't want your shirt hiking up during poses, choose a longer one. You want to get as deeply into the stretches as possible. Concern about your belly showing shouldn't distract you.
Banded Waistband – The thick band at the top of the yoga pants is flattering and slimming. It also hold your pants up. Like I mentioned above, having your pants come down during the downward dog is just not okay.
Breathable Material – Restrictive, heavy materials are no good in yoga. You need breathable, moisture-wicking fabric that will move with you comfortably and effortlessly. If you drive somewhere for your yoga class, you won't want to sit in a soaked workout outfit on the way home.
Fashionable – This used to be the least important to me, but it's fun! Marika has so many cute designs, colors and styles to choose from, that it makes shopping for workout gear a blast. Let's be honest here — about 90% of the time I'm in workout clothes, I'm not actively working out. 😉
Yoga should be a relaxing and enjoyable workout. Don't let your clothes get in the way of that. The wrong outfit can completely distract you and take away from the peacefulness that yoga stands for.
This Marika outfit has everything that I look for and more. It's not just for yoga, but any form of exercise. I will run and do other workouts in it, as well. It's super cute and definitely comfortable.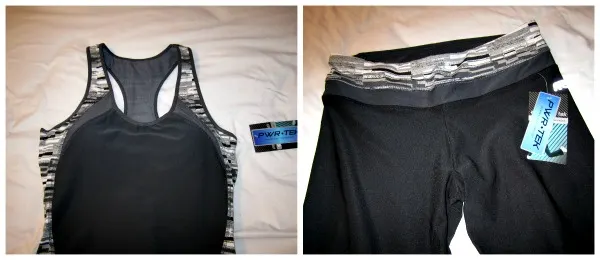 Marika has something for everyone. Their mission is to prove that you don't have to sacrifice fashion for comfort with your workout wear. They even have a shape enhancing line that flattens and sculpts your body before you even workout! Make sure to check out all their items and invest in an outfit yourself. I actually find it motivating to get a new yoga outfit — I may actually start doing more yoga now! 😉
What do you look for in a yoga outfit?