I have waited all season for the temperature to finally get actually hot. Well, we have had a couple high 80 degree days now and I was all about being outside the entire time! After sweating my tail off, coming in to a refreshing Evolution Fresh Juice was a real treat! I participated in an Influencer Activation on behalf of Millenial Central for Evolution Fresh. I received coupons for Evolution Fresh Juices to facilitate my review as well as a promotional item to thank me for my participation. All thoughts and opinions shared here are my own.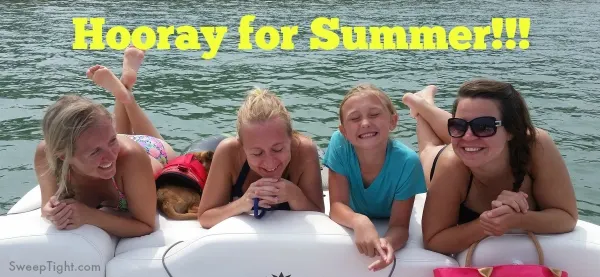 Evolution Fresh Summer
One of the best parts of Summer is the drinks. From Sun Tea to fruity cocktails, flavor and refresh-ability are key. I now have a new favorite! Evolution Fresh Juices are absolutely delicious, nutritious, and thirst quenching!
For an awesome summer cocktail, you can find these great recipes–and more–on the Evolution Fresh Almanac (alcohol optional):
Spicy Bourbon Sour
Strawberry Lemonade Daiquiri
Ginger Lime Margarita
Or, simply add your choice liquor to your favorite juice or smoothie for a fancy cocktail everyone will love. I just added a shot (or two) of rum to the Defense Up Smoothie for what I thought tasted a lot like a Mai Tai. 😀 Super Yum!
Health in a Bottle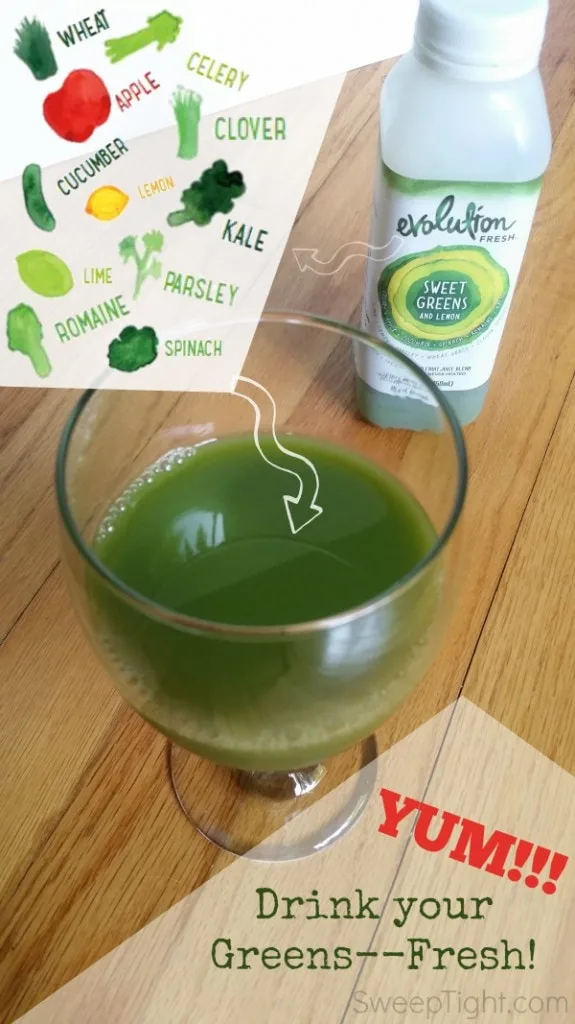 Sometimes I have a hard time keeping up with myself. (LOL) My body simply doesn't want to keep up with my social life. I want to enjoy the day with the kids and then sneak on out for a hot summer night on the town! So, I put huge priority on nutrition.
Ask anyone… I NEVER drink juices because they're typically loaded with denatured nutrients and tons of sugar. But with Evolution Fresh Juices, it's like I'm juicing all these fruits and veggies at home–but for a fraction of the price/time, and none of the mess! Since Evolution Fresh uses High Pressure Processing (HPP), these juices are legitimately fresh, safe, and still nutritious. HPP is actually pretty interesting… check this video out!
I always eat a healthy breakfast. It boosts my metabolism for the day and gives me the energy I need to keep up with my goals and ensure my immune system can handle all the abuse I put it through. I love drinking my greens in the morning. I always have awesome and lasting energy for the day when I do!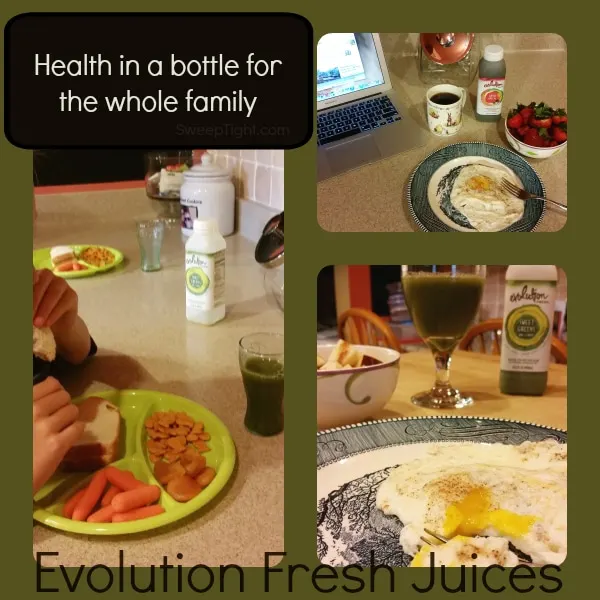 Plus, the kids actually love these juices too! In the photo above, I wasn't even able to take the photo in time before Adam had chugged his! I couldn't be happier that the kids like these. This is perfect for before school to make sure they have fully charged brains and bodies for the day!
Find out more and follow Evolution Fresh on Facebook, Twitter and Instagram!