Growing up is tough. Especially for girls with changing hormones and complex social dynamics. Building self esteem is something that can and should be worked on daily. Doing so is easy and can become part of a routine with Dove Products. Plus, if you stock up at Rite Aid you can snag a bunch of deals. Post sponsored by Lunchbox. Opinions are 100% my own.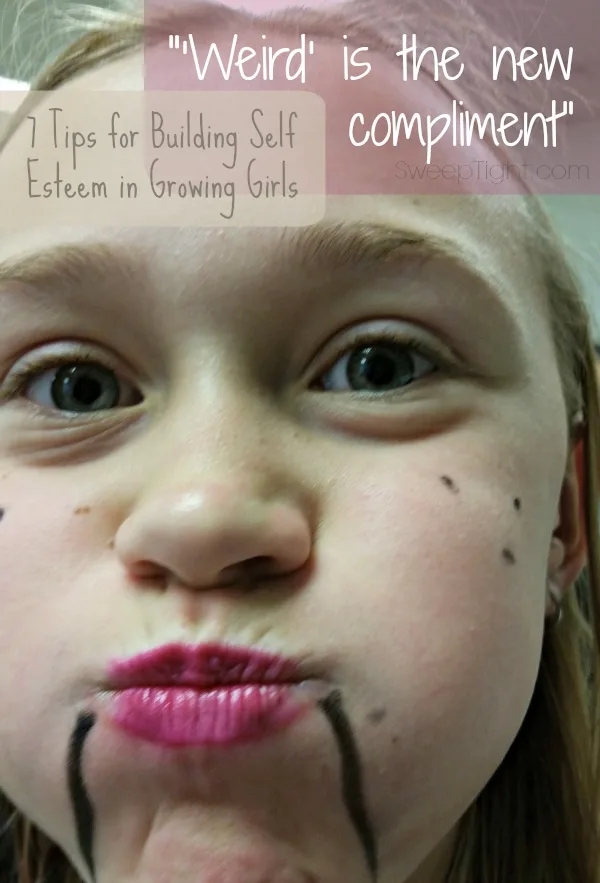 Building Self Esteem
My daughter is turning 11 this month. She's in 5th grade and is really starting to come into her own. Thankfully she's got a great attitude and doesn't let what others think get in her way. She's proud to be quirky. She's always telling me, "Weird is the new compliment, Mom." I freaking love it.
But to keep this trend growing strong, we work on continuously building self esteem every day. Most girls seem to dwell on changing one thing about themselves. Here are some of our tried and true tips to remind her she's perfect just the way she is:
Choosing outfits that make her feel awesome–no matter how strange or mismatched
Always complimenting her brave decisions
Reminding her to wash her face every night with a Dove White Beauty Bar–it's the secret to beautiful, soft skin
Spending time just listening to how her day went
Limiting time spent staring at a screen–we cannot forget what real communication is
Eating healthy–it makes her feel her best physically and mentally
Getting to be on time to ensure she has energy everyday to be her best
Dove Change One Thing
We choose Dove products firstly, because we love them. Secondly, because they support such a great cause. The Dove Self-Esteem Project reassures girls that don't need to change one thing about themselves. Watch this video to see what girls are really thinking about themselves.

I know I always wished I had thicker hair. I make sure to remind myself not to think that way or let my daughter hear me say things like that. After all, I am perfectly fine being me. Thin hair and all.
Save on Dove at Rite Aid
Support the Dove Self-Esteem Project and the mission to help girls build self-esteem and remind them they are beautiful just the way they are. Simply shop for your favorite Dove products at Rite Aid this month and you'll save big.
Buy $12 in participating Dove Products at Rite Aid and earn 400 Plenti points. (Plenti point offer good from 11/1/15 through 11/28/15. Limit 4. See Plenti.com for more details.)
Plus check for coupons in your local newspaper for double deals.
Do you have any tips on building self esteem?