I'm not afraid to say it. I hate fashion. I don't have the knack for it and totally appreciate it in those that do. But for me, I just don't care enough to spend the time or money on staying trendy. So for those of you like me, I've put together these fashion tips for women that aren't into fashion but want to fake it. This post contains affiliate links, and I received the tote for review purposes.
Fashion Tips for Women Who Fake Trendiness
If anyone thinks of me as trendy, it's a total sham. I shamelessly fake it. Having a few essential pieces that can be dressed up or dressed down is the overall theme of my wardrobe. By keeping a few general items on hand, I'm allowed to have a little 'fun' with more adventurous accessories.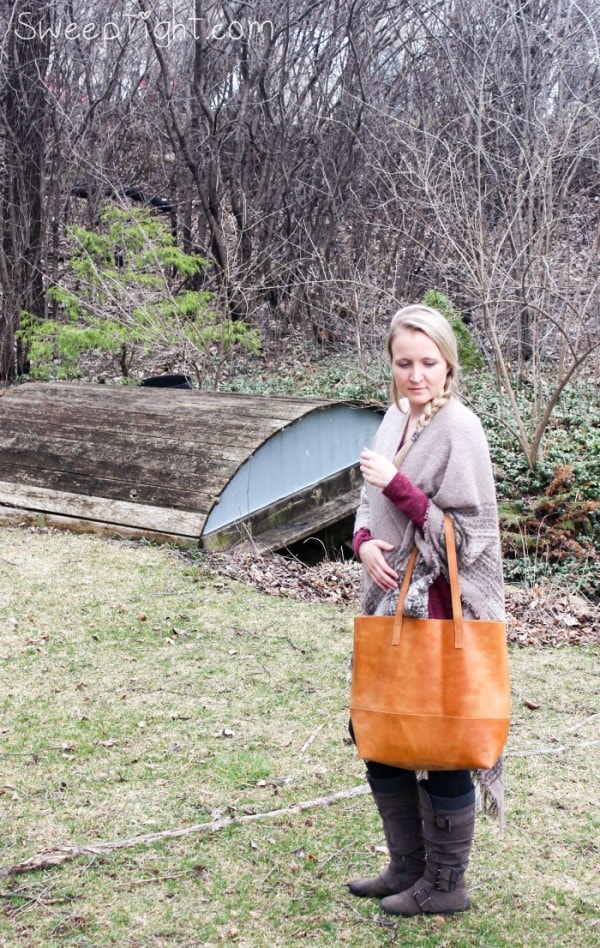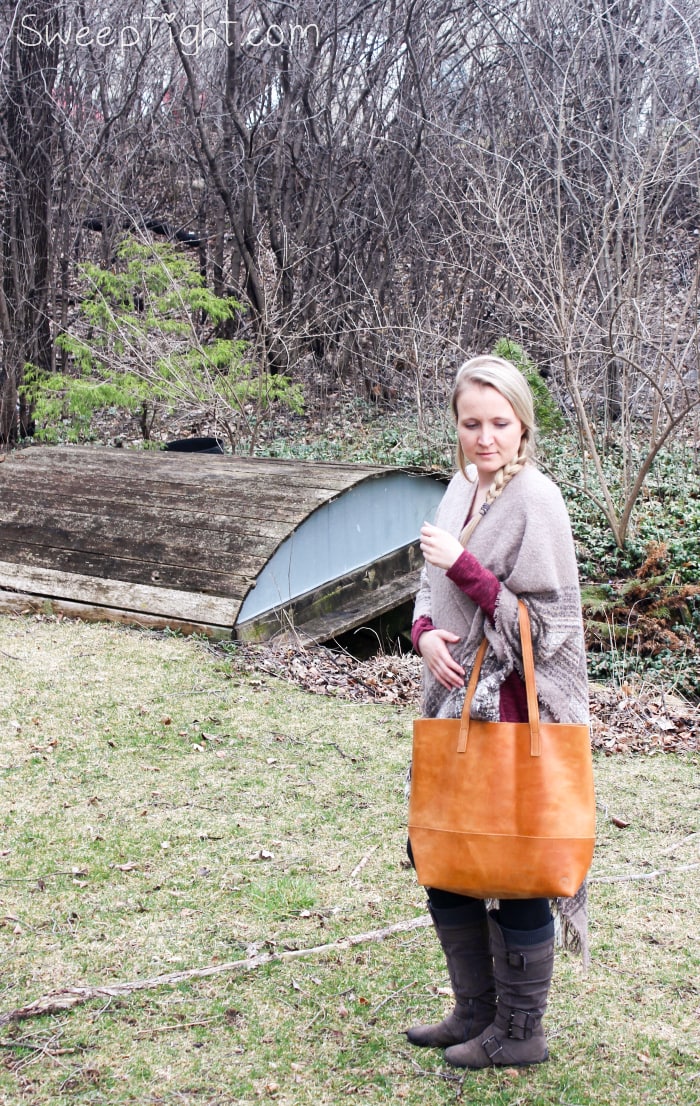 General staples:
A good pair of jeans. I prefer skinny jeans that can work with cute boots, heels, or sandals. I like the Kohl's brand jeggings, but you'll probably want to try on several brands to find your personal favorite.
Black pants. (If these are also a fancy version of yoga pants or leggings then you get bonus points for sneaking in comfort.)
Solid color blouse. This provides the perfect canvas for your choice of neckwear–scarf, choker, dangly necklace, etc.Brown tote. Every woman needs a big tote. This high-end leather tote is made by women in countries where women struggle to find work and provide for themselves. This bag goes with any outfit for all seasons, and the size is perfect for my laptop. It's quickly becoming my all-time favorite.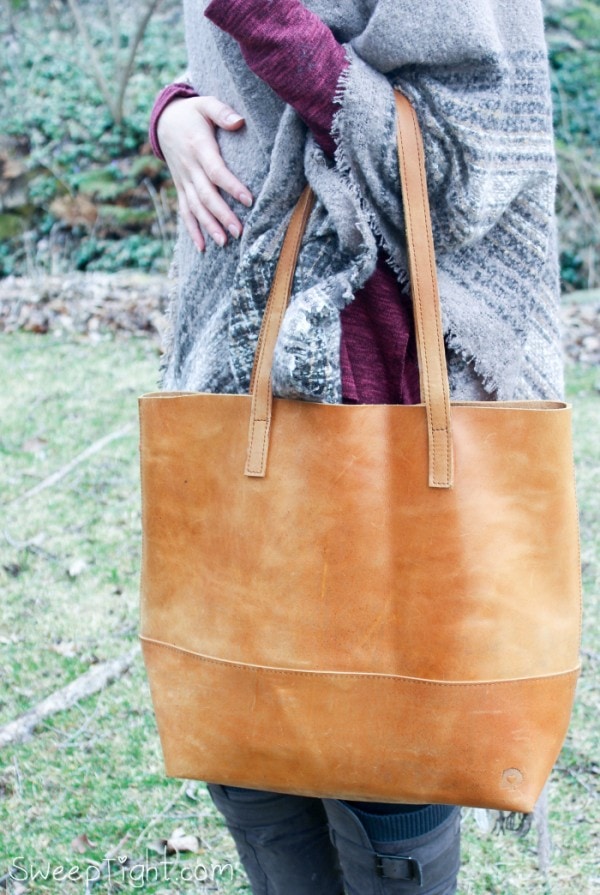 Black purse. It is also important to have a small to medium size black purse that can be considered dressy or casual depending on what you're wearing.
Good boots/sandals. I have reached the point in my life where comfort trumps fashion. It's possible to find cute footwear that won't murder your feet. Find a great pair that goes with everything. Since warmer weather should be here soon, I find wedge sandals to be a comfortable choice that can be dressed up or down.
Basic jacket. Although I work from home, there are blogger conferences and other professional engagements where I like to look more business-like. Since I am always cold, I like to have a blazer that provides warmth. Inside cool conference centers, a blazer makes me look more professional than my usual hoodies.
When it comes to accessories, this is where you can get a little wild and stay on trend. Big chunky necklaces aren't always in style but having one or two clunkers is trendy and won't break the bank. You can throw them on a basic outfit and transform from casual to 'IN' for just a few bucks.
Accessories:
Pretty scarves. Scarves are so in right now no matter what the season. There are so many different scarf patterns out there, from fun and quirky to elegant and classy. You really cannot go wrong when it comes to scarves. A scarf is a way to let your personality shine without being too daring!
Fun necklaces/bracelets. Jewelry is another way to add a personal touch without overwhelming your outfit. For those of us less adventurous in fashion, a piece of jewelry is all we need to add the right pop of color or show our personalities a bit. I am currently a huge fan of pineapples. So much so, that I have basically branded myself. Friends are constantly sending me links of new pineapple accessories that I must have.
Shawls/wraps. Once again, put me in a conference room any time of year and I will be freezing. A nice shawl or wrap allows me to stay warm while looking somewhat trendy.
Hats. My head isn't the best size for hats, but I try. On days when the sun is blazing, a floppy summer hat provides excellent sun protection while looking fashionably cute.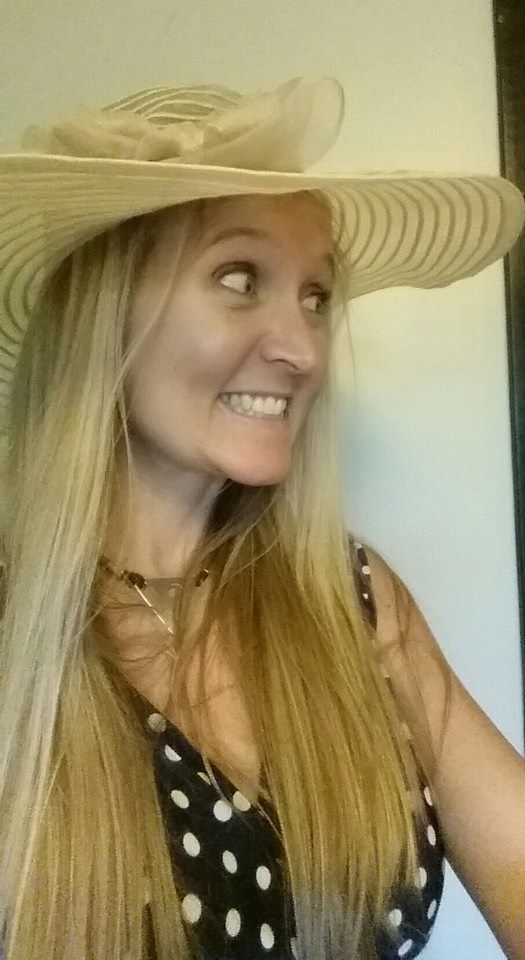 Shoes. Now this is actually an area that I would call a good time. The only thing that hinders the fun is having to stick to a budget. But I don't need to spend hundreds on a cute pair of shoes when there are so many deals on adorable styles on Zulily. I buy footwear from Zulily all year round. The boots I am wearing in the picture above were purchased from Zulily a while back.
There you have it – my fashion tips for women that struggle with fashion. As long as you invest in some quality staples, the rest is all about personal expression. Don't be afraid to have fun with accessories and be yourself.
What are your fashion tips for women?