After this Hellish, icy, sub-arctic tundra of a winter, you might be setting your sights on spring fitness. After all, bathing suit season is just around the corner, and I don't know about you but I didn't do much except curl up under a blanket for the entire season. I've put together a list of 5 things that can help you meet your spring fitness goals this season. This post contains affiliate links, but all opinions are my own.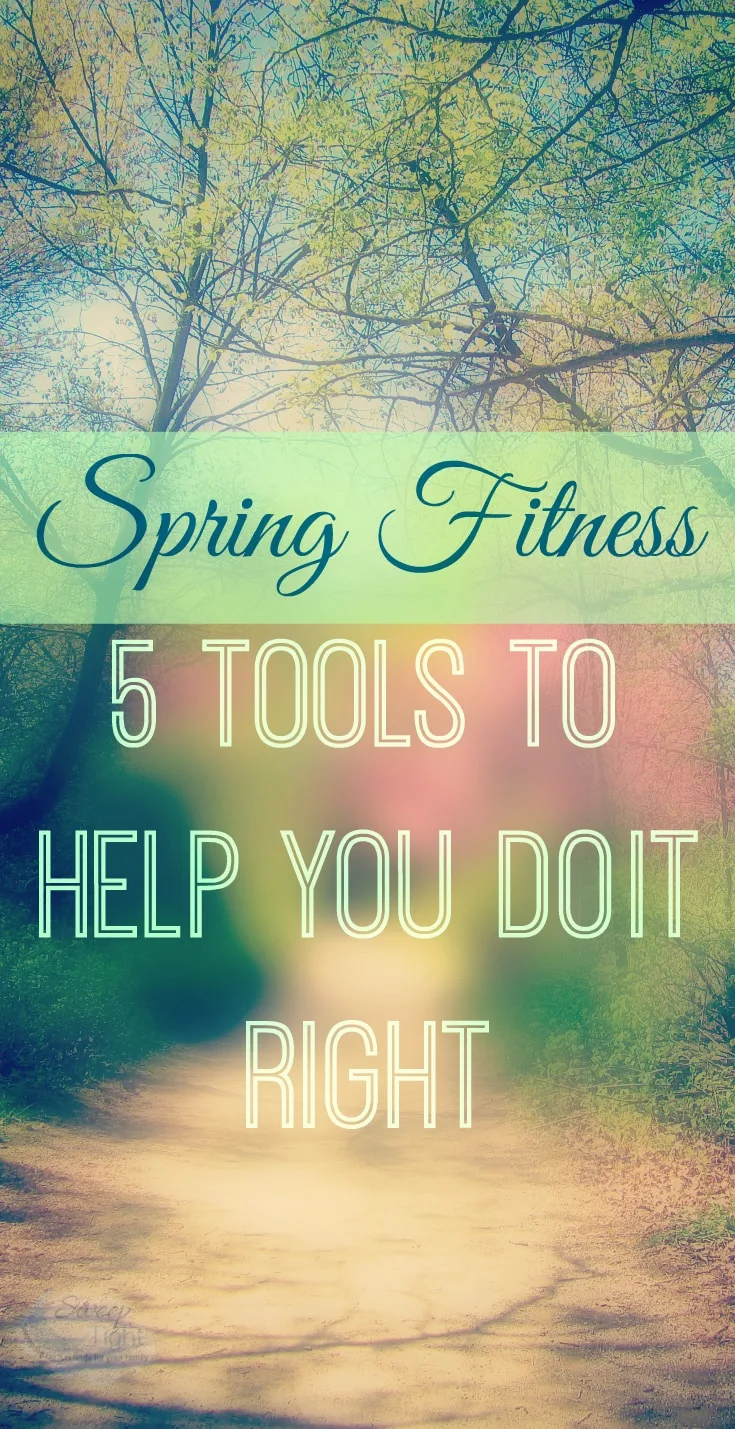 Spring into Spring Fitness with These Great Tools
MyFitnessPal
MyFitnessPal is an online resource that you can use for free to help you keep track of your calorie intake as well as your physical activity level. When you create an account, you'll be asked to input your gender, height, weight, and age. From there, it's just a matter of plugging in your foods and activities for the day. It's a great way to keep the nutrition aspect of your spring fitness regimen on track.
A Personal Fitness Band
This goes hand in hand with MyFitnessPal. Those personal fitness bands we've been seeing all over the place lately are another great tool to help you keep track of your progress. Personal fitness bands allow you to keep track of your physical activity so you can plug that information into your MyFitnessPal account later. These bands are very accurate, so they're a great asset to keep you motivated and pushing forward on your spring fitness journey.
A Resistance Band
I love resistance bands. I don't have the space for bulky gym equipment, but I can wrap up my resistance bands and thrown them in the closet when I'm finished with them. The other great thing about resistance bands is that if you need more resistance, you can always add a band. I have several of them.
A Digital Food Scale
If you're like me, a food scale sounds like the devil incarnate. I'm not a HUGE fan of cooking to begin with, so the thought of weighing my food after I've already been fiddling around in the kitchen does not appeal to me. The unfortunate truth about healthy eating for spring fitness is that you MUST have a scale. We humans never portion correctly, so it pays to have a digital food scale in the house to keep us honest.
Beachbody.com
I saved the best for last. Beachbody.com is a one-stop shop for everything you need to blast your body into ultimate shape on your spring fitness journey. Beachbody.com has everything from the ultimate fitness programs we all know like P90X and INSANITY to a huge variety of supplements and workout gear. It's the only place you'll ever need to visit to really kick your butt – in a good way.
It took me all of five minutes to decide that Beachbody workouts should be a core component of my spring fitness campaign. I've never seen a website so chock full of great workout programs, nutritional supplements, and workout gear. Visit them today, and I'm sure you'll agree that they've got everything you'll ever need for spring fitness.