Having only used the Groupon app for snagging good deals on products or dinner, I never thought to use it for salon services. I tried it for the first time and am blown away by the simplicity and ease of use. I'll never do this any other way again. It's perfect for last minute gifting and saving money.
Speaking of, I've got a Groupon discount code for you to use on your first booked appointment using the app–and an amazing giveaway to enter where you have a chance to win salon and spa services for one year! This post has been sponsored by Groupon; all opinions are entirely my own.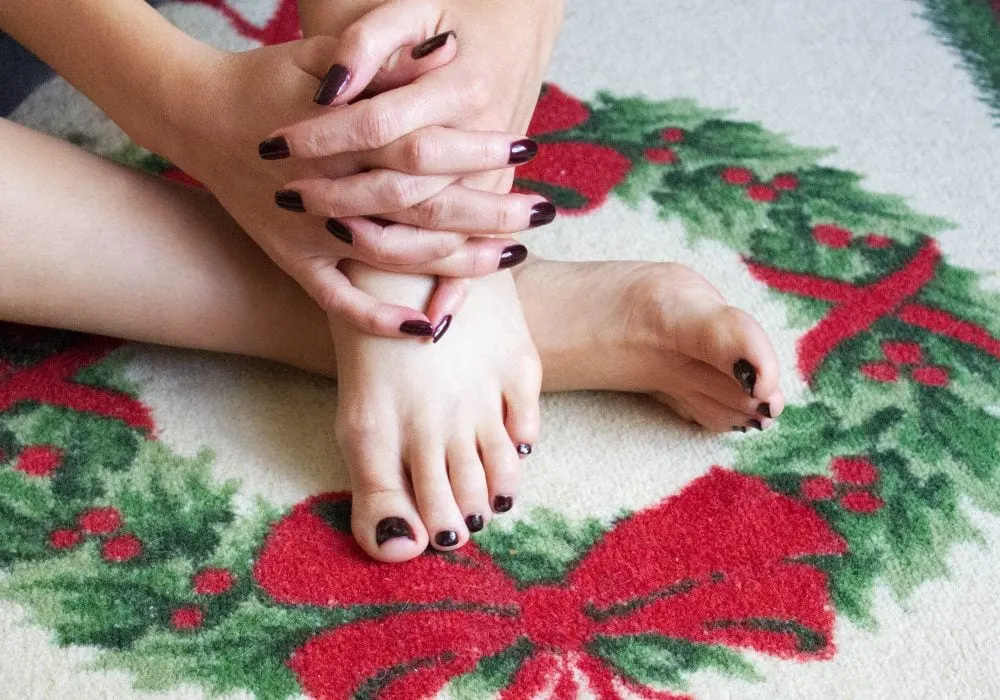 Groupon App for Salon & Spa Booking
Sitting on my couch under blankets and in pajamas, I opened the Groupon app and found a salon in my area offering a good deal on a manicure and pedicure. I was able to search by location and services desired and requested an appointment that fit my schedule with just a couple quick taps. Within minutes I received a text message letting me know the salon would get back to me to confirm.
I was notified via text that my appointment would need to be rescheduled–which was no big deal. I loved that this was all done without a phone call needed. The link to reschedule was in the text so it took seconds to pick a new time.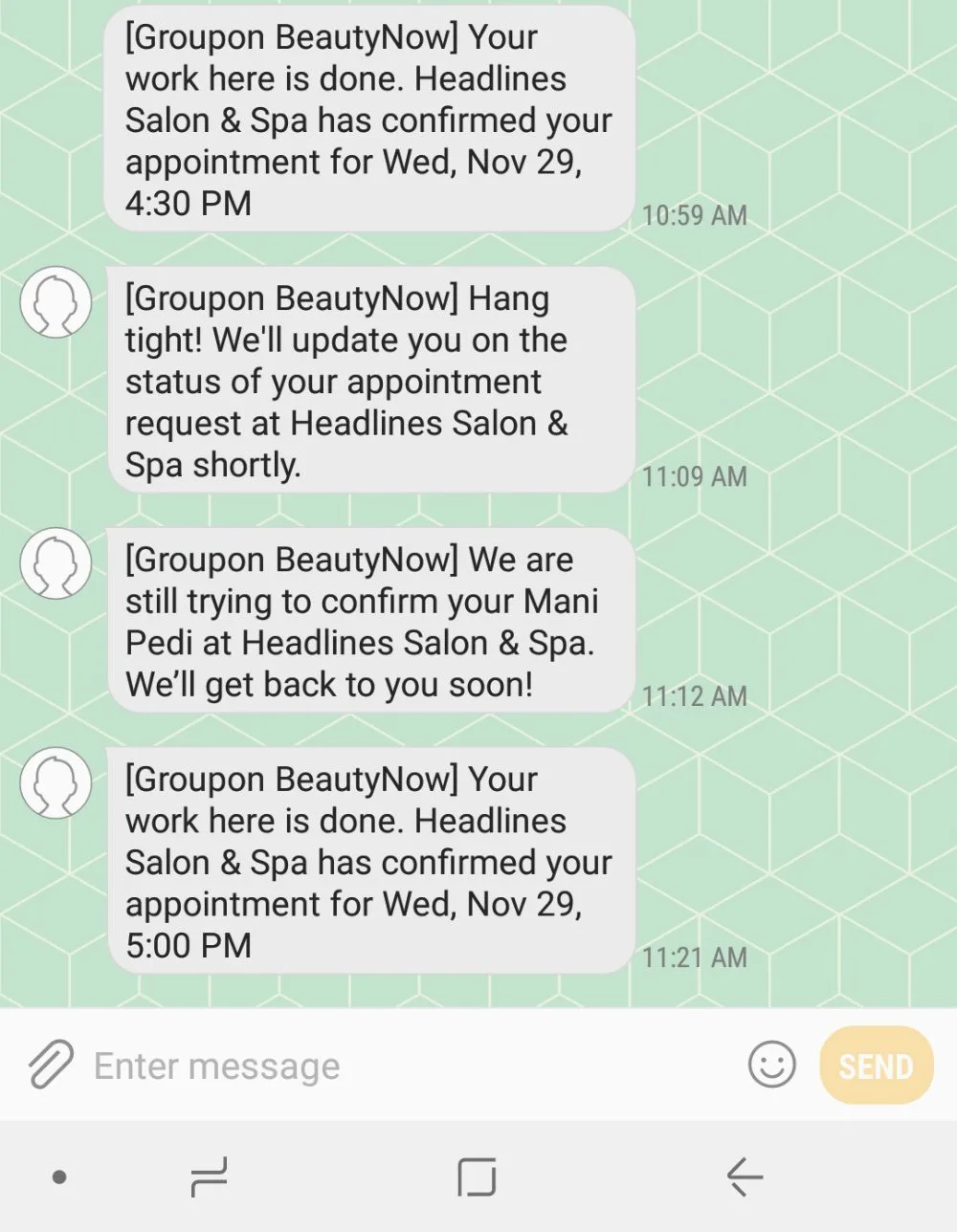 This entire process is super user-friendly and takes only moments to complete.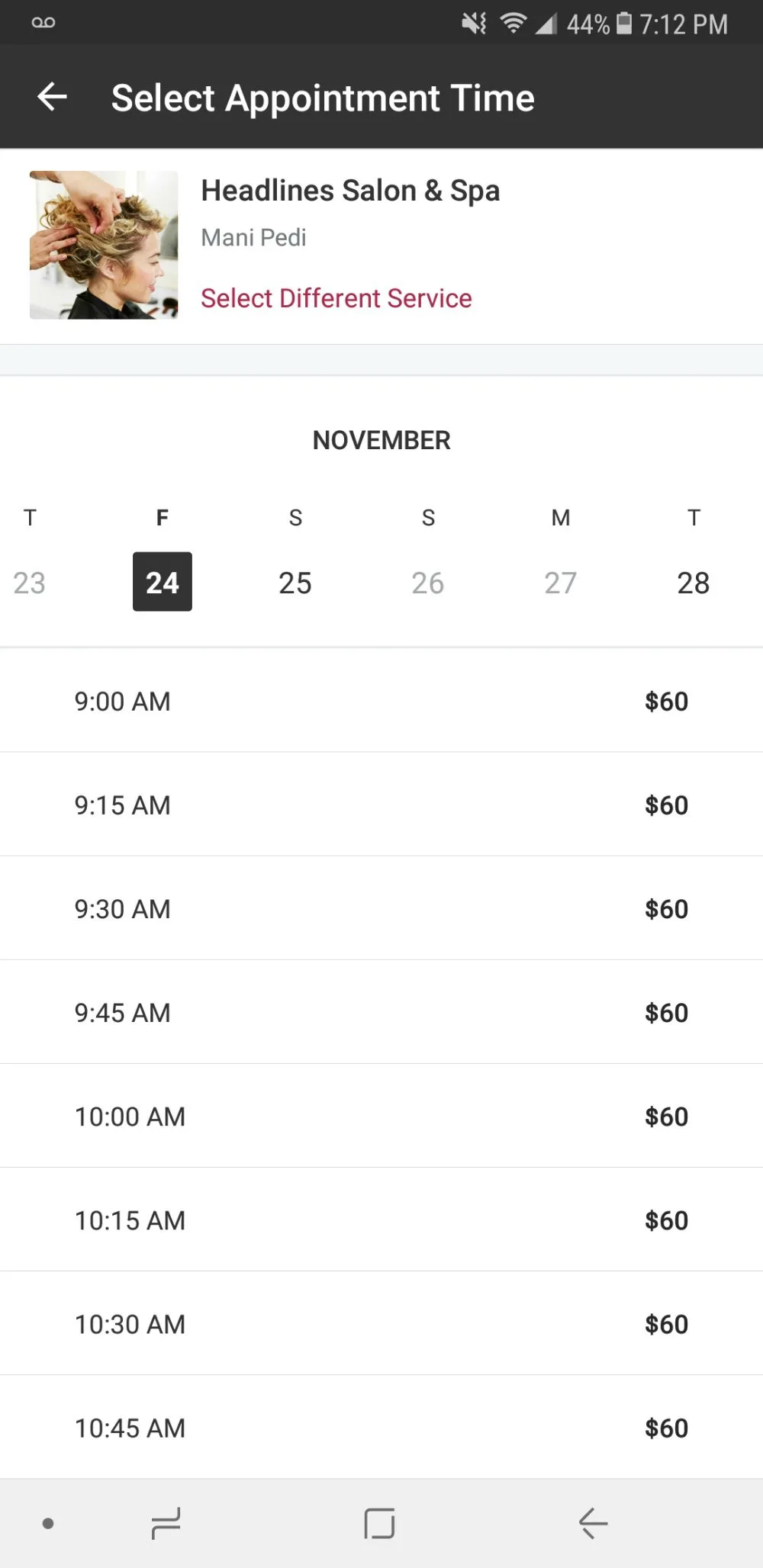 You're not charged until the service is rendered so there's no need to worry about being unfairly charged for rescheduling.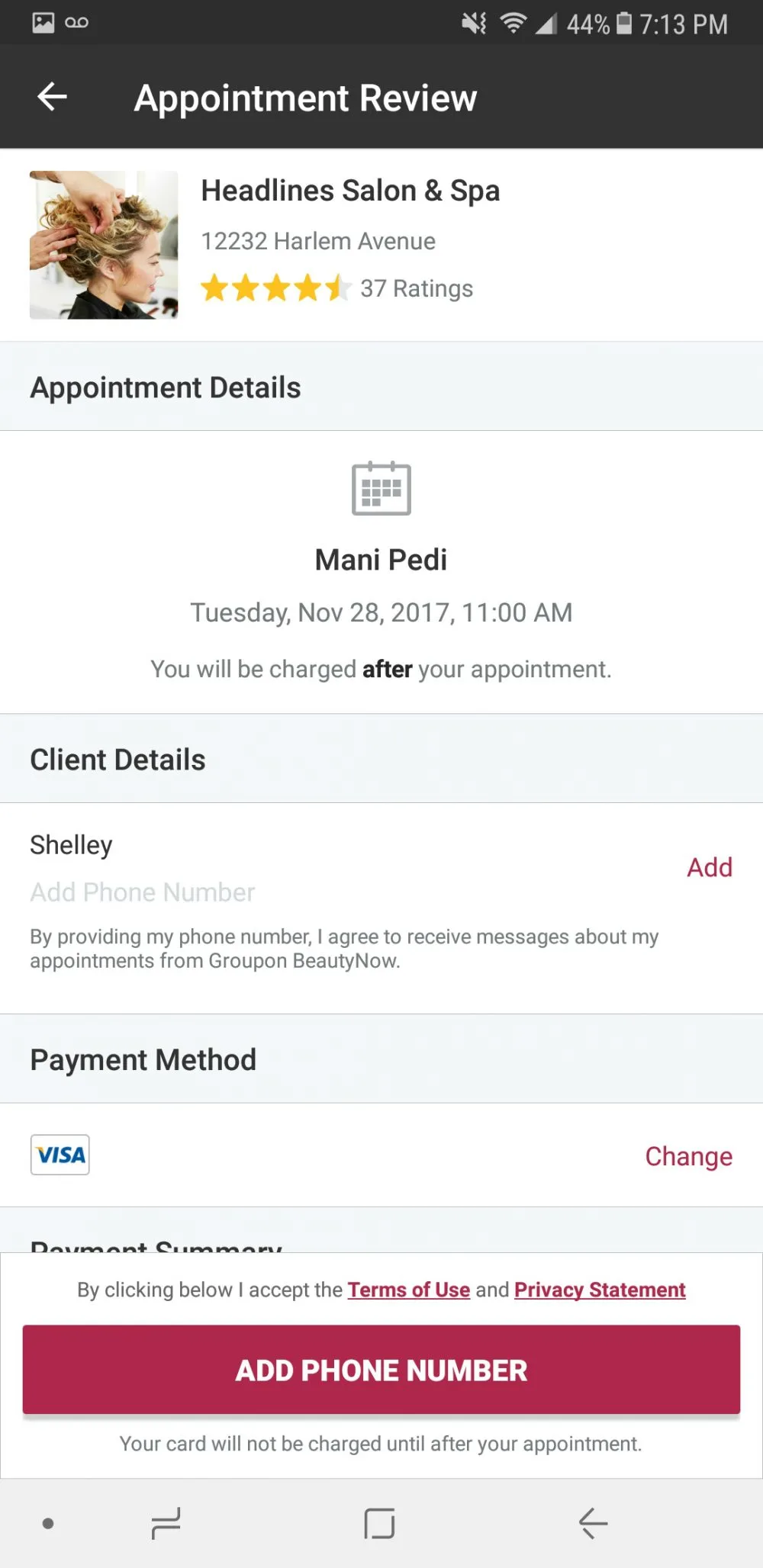 Appointments can be booked via iPhone or Android. If you're based in Chicago, download the Groupon app and select 'Salon & Spa Booking' at the top to start booking! If you have the Groupon app on your phone, click here to go straight to the experience.
Groupon Salon Services Discount Code
Use code MAGICAL10 to receive $10 off your first service through the new booking feature within the Groupon app.