After attending the Health Hot Buttons For Families workshop at Rush, I was overwhelmed with a wealth of information. I am thrilled to share some of these issues with you and hope you'll keep them in mind or pass this along to other parents, coaches and caregivers. Several renown physicians took time out of their busy schedules to talk with us about how to prevent the sports injuries that keep them in business. The first topic I'd like to address is overuse sports injuries in children.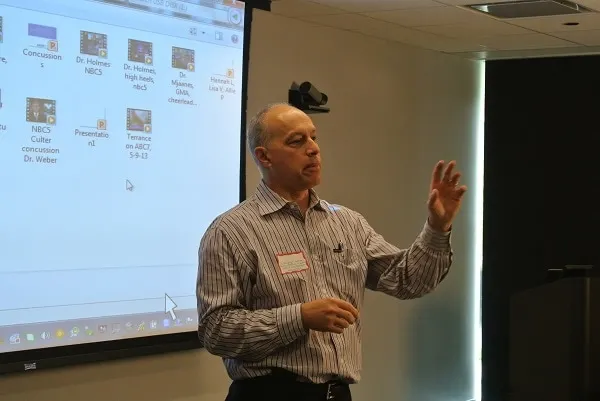 Overuse Sports Injuries in Children
While I don't think this applies to my kids, yet, overuse injuries have become a serious problem. According to the CDC, more than 5 million kids under the age of 18 suffer a sports-related injury each year with approximately half of these due to overuse.
Even since I was a kid, (OMG, I just said that. I'm not even 30 yet!) I have noticed an increase in youth competition. Perhaps this generation of parents is so determined to live vicariously they are pushing their children too hard? No matter the cause, awareness needs to be priority.
Instead of playing a different sport each season, kids are focusing an entire year on activities requiring repetitive motion of young, growing joints. They go from training camp, to the regular season to the travel team without any break from that particular sport. Whether they are pitching, rowing, or swimming, sports medicine experts are warning against focusing on one sport and one position.
Dr. Greg Nicholson, Sports Medicine Physician, Midwest Orthopaedics at Rush, and Team Physician for the Chicago White Sox and Chicago Bulls, offered the following tips and things to watch for.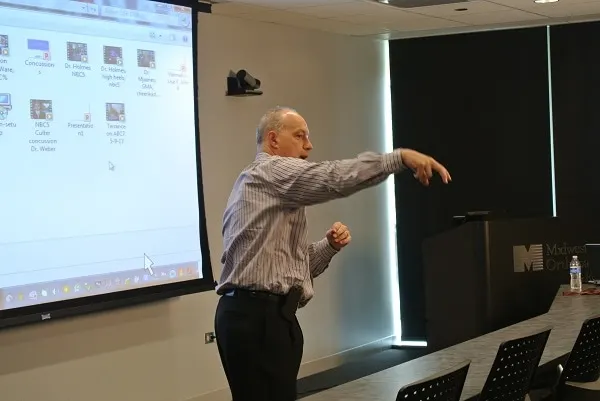 Tips for Avoiding Overuse Sports Injuries in Children
WHEN IN DOUBT KEEP THEM OUT
Know pitch counts
For throwing athletes, don't pitch on consecutive days
Be mindful of proper mechanics
Don't play one sport year round
No weight training on game day
3 month break for ALL overhand sports
3 Sports are better than 1!
Watch for these Warning Signs
Matt Lesniak, DPT, Assistant Director of Throwing Program at Accelerated Rehabilitation Centers explained a lot about mechanics and how proper form is more important than speed. Age is also an extremely important factor. NO BREAKING BALLS UNTIL YOU CAN SHAVE!
The bottom line: As parents we need to watch closely and listen carefully to our children. Sports are supposed to be fun. A little healthy competition is great, however not all our kids are destined for the Olympics or major leagues. Let the kids be kids! 🙂