Can a straightening hair brush be the new ultimate shortcut in beauty tools? I certainly had my doubts, so I had to try one for myself. I received a ceramic hair straightening brush from HSI Professionals to give it a try.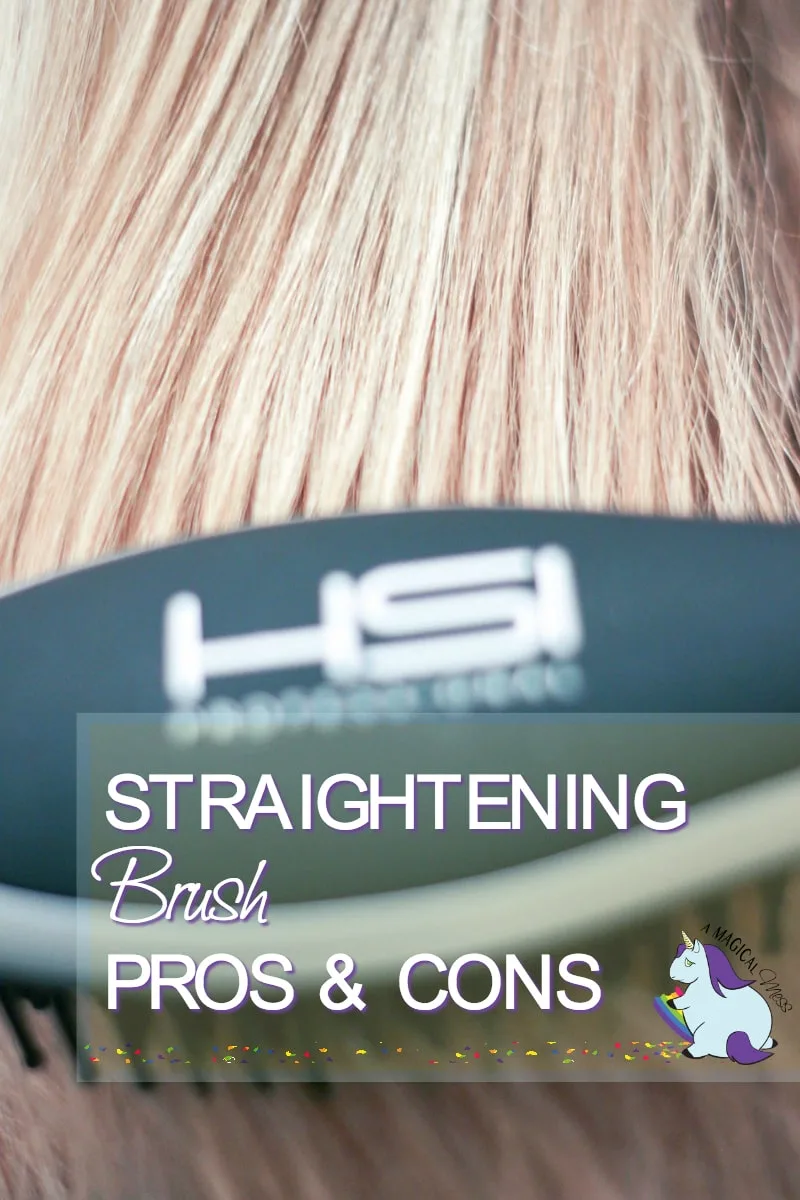 For starters, I obviously cannot speak for all hair types. I have fine hair with a slight natural wave in most spots with an extra wavy patch in the back. Normally, to get my hair extra straight, I blow-dry it with a round brush and use a flat iron.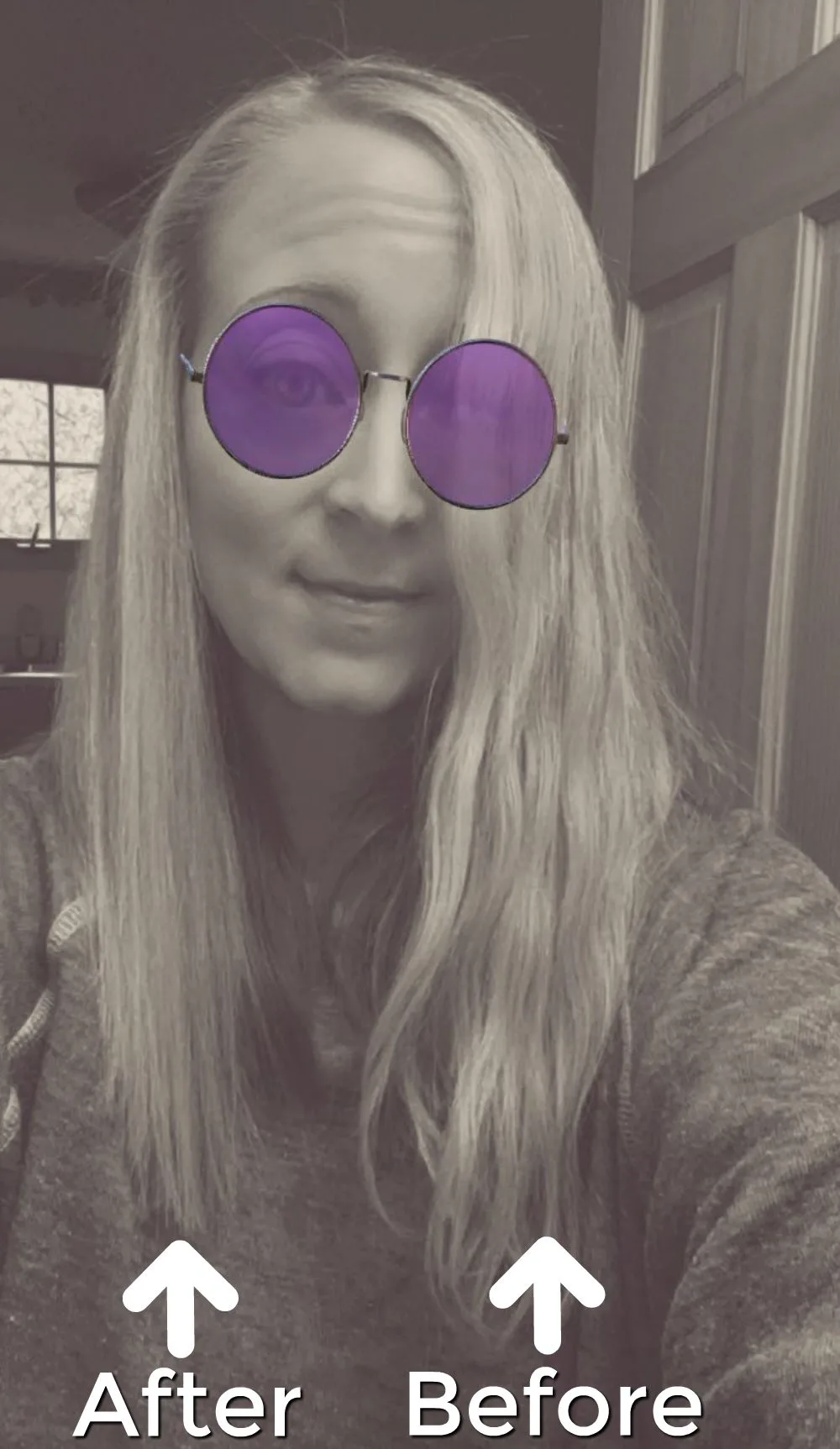 To test out the straightening hair brush, I let my hair air dry. The goal was to see how the brush would smooth out the waves. You can see in the picture the difference between my before and after. Yes, I used a Snapchat filter since I wasn't wearing makeup. Thank you, technology.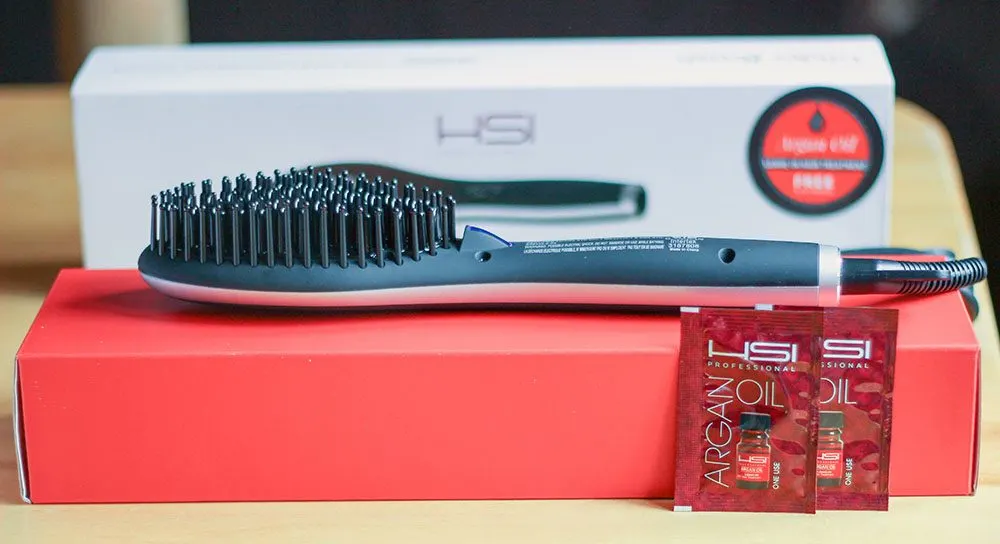 Straightening Hair Brush Pros and Cons
Fast: The brush itself heats up in seconds. Using it is as simple as brushing your hair. I went over the waviest sections more slowly, but never more than three passes with the brush.
Hot: In my experience, my hair responds best to extreme heat. In order to get curls to hold, I need to use my curling wand that heats to 450 degrees. This brush heats from 350-450, so I used the max setting.
Safety: It has an auto shutoff safety mode which I am sure most of us can feel good about.
Convenient: If I want my hair to look its best, I will use a flat iron. However, to save time, or for a touch-up, this brush is a great solution. On Thanksgiving, I did my hair early in the morning. I ended up laying on my hair and got up with bed head. A few quick strokes of the brush and the evidence of my disco nap was gone.
Smooth: The first time I used the brush my hair seemed like it was full of static for a few minutes. Thankfully, HSI Professionals include Argan Oil in the box. Just a tiny drop of the oil smooths everything out. I purposely left a section without oil, too, to see what would happen. It calmed down shortly after and that fly-away experience stopped.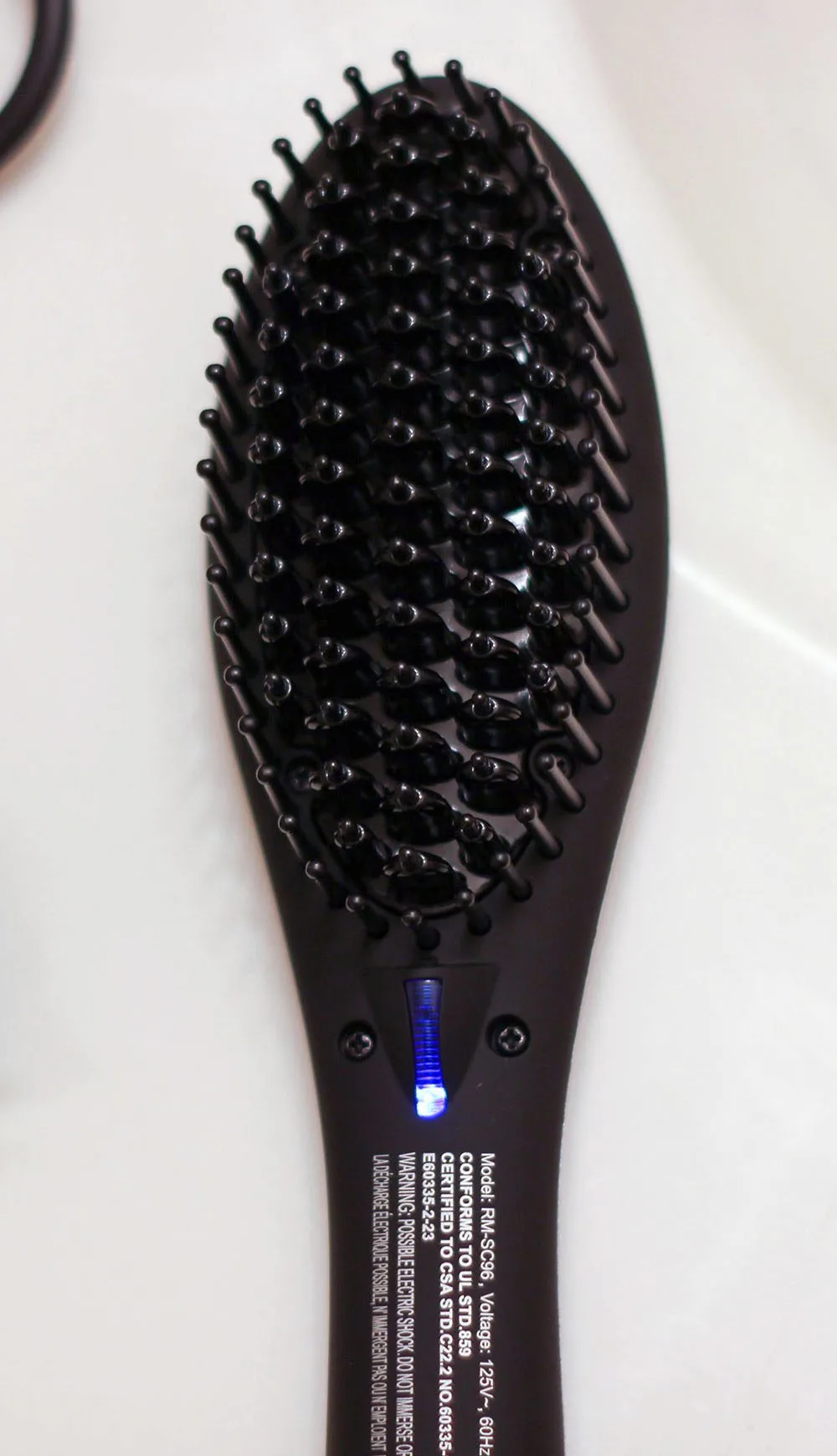 My overall thoughts about the glider brush are that it's a useful beauty tool in a time crunch. It's ideal for freshening up your look, smoothing out your hair after a long day, and in my case, a quick fix if I let my hair air dry.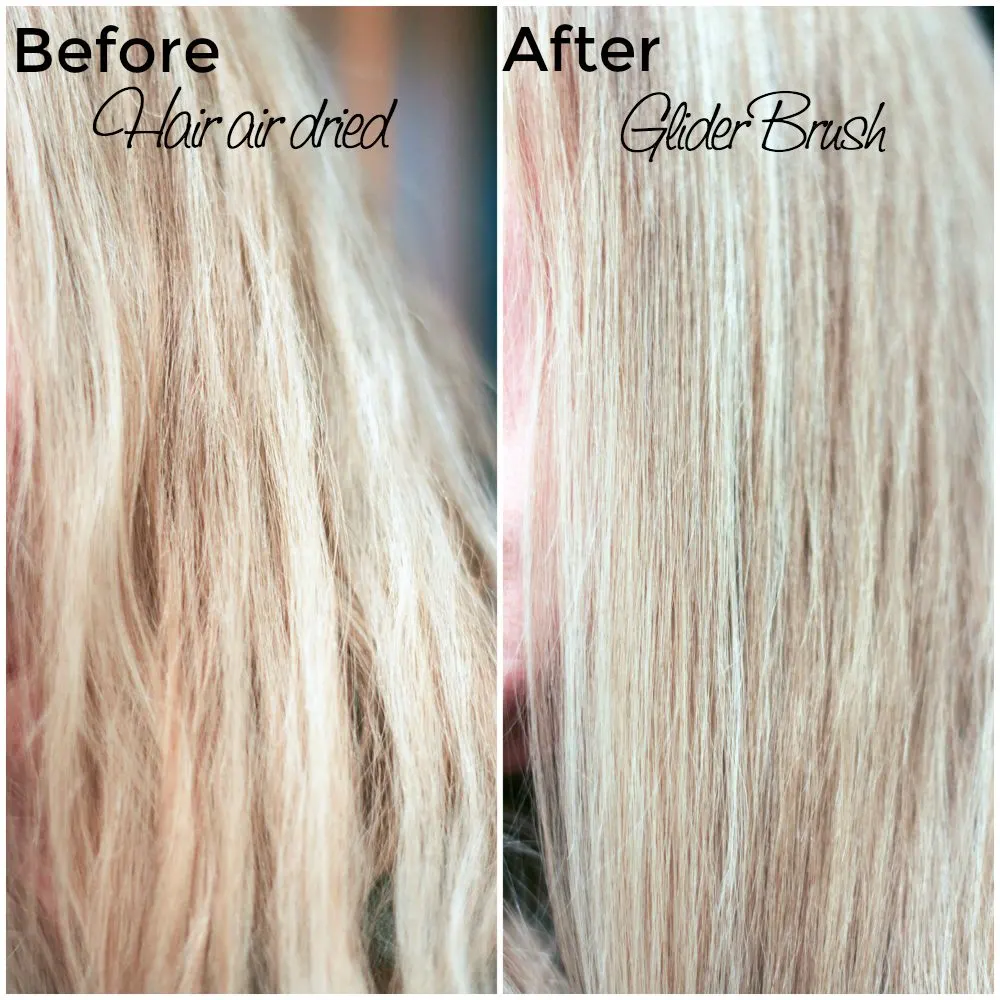 If your hair is very curly, I don't think this brush will replace your flat iron. It will touch up your hair after your normal routine, but don't have the expectation that it will do the job alone.




Although it's not replacing any of my beauty tools, I am happy to add the straightening hair brush to my arsenal. It's definitely a tool that will get a lot of use.
Have you tried a straightening hair brush yet?