Yep. I graduated with a degree in nutrition and I'm saying my new favorite healthy snacks are ice pops. That's because Ruby Rocket's has turned the best combinations of fruits and vegetables into delicious frozen treats. And they're good for you. I participated in an Influencer Activation on behalf of Influence Central for Ruby Rocket's. I received product samples to facilitate my review and a promotional item to thank me for my participation. All thoughts and opinions shared here are my own.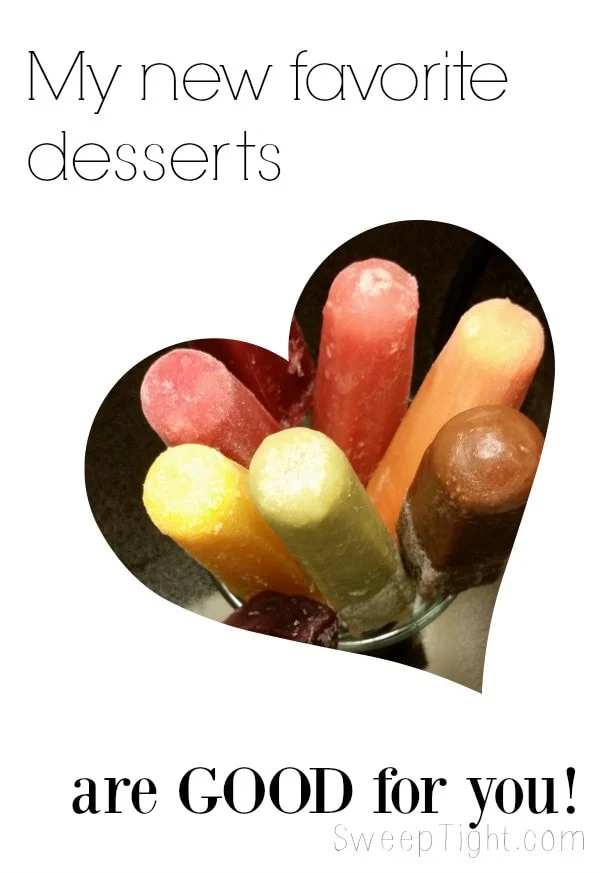 Ruby Rocket's Ice Pops
I've been trying to get back into shape and have been struggling tremendously with my sweet tooth. My appetite for sugary snacks is especially crazy when I work out. I usually want ice cream or some other sort of cold sweet treat after high intensity exercise.
I'm so freaking excited about Ruby Rocket's Ice Pops. They're absolutely delicious. The best part of all–they fit into my healthy lifestyle and quench my cravings for sweet treats! I'm eating them after every workout and I'm feeling amazing.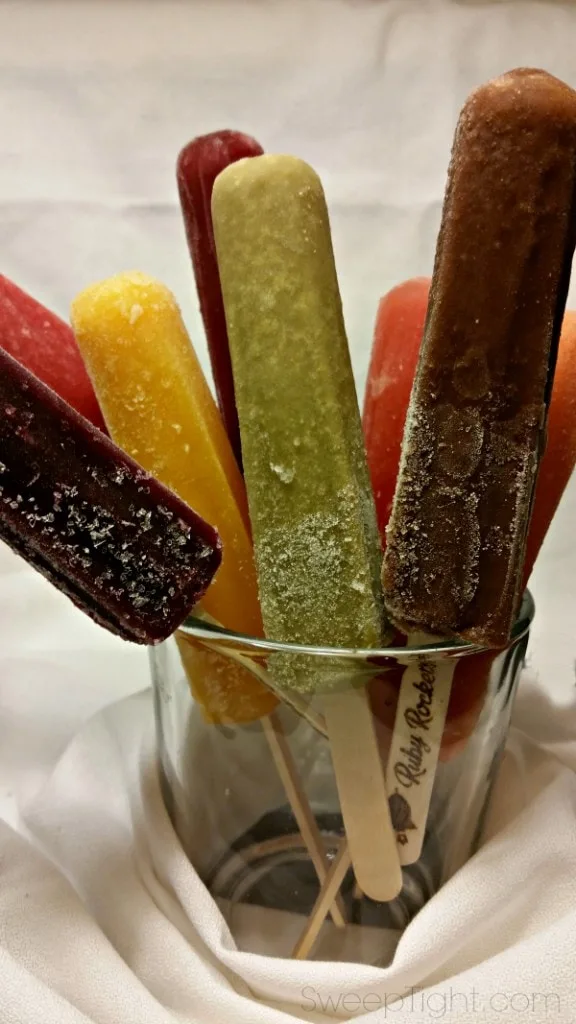 With eight flavors and containing only naturally occurring sugar, these ice pops can fit into virtually any diet plan. They are no more than 40 calories each and contain probiotics. If that's not enough, check out these facts, Ruby Rocket's are:
non-dairy, with probiotics
made with non-GMO, 70% organic ingredients
an excellent source of vitamins A and C
gluten free, dairy free, and vegan
no added sugar, sweeteners, stabilizers, artificial colors or flavors

only 4-6 grams of naturally occurring sugar each

low in calories, no more than 40 calories a pop
Kosher
Flavors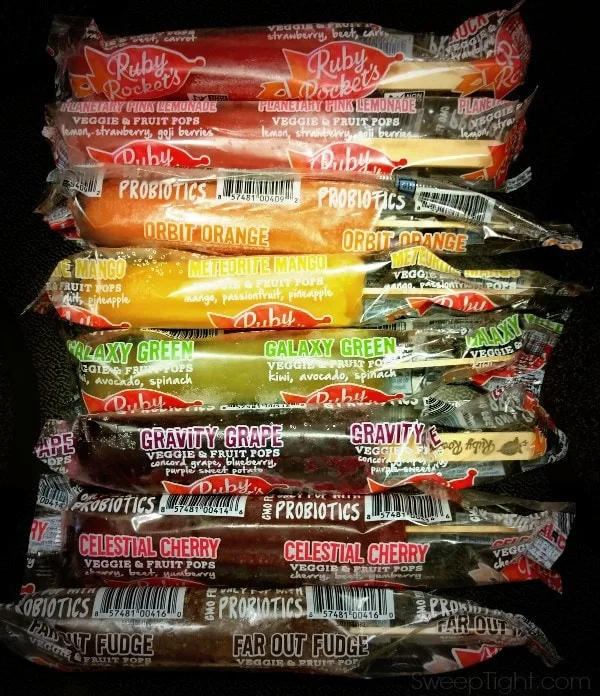 Trying each flavor has been the most fun I've had with treats in a long time. The names appeal to every age and my kids are loving these as after school snacks. Here are the eight flavors and what's in them:
Galaxy Green – avocado, kiwi, green apple, bananas, spinach
Rock-It Red – strawberries, beets, carrots, bananas, sweet potato
Orbit Orange – sweet potato, strawberries, bananas, orange, carrots
Celestial Cherry – yumberry, tomato, beets, acerola cherry, pomegranite
Far Out Fudge – acai, bananas, beets, sweet potato, cocoa
Meteorite Mango – passion fruit, butternut squash, pineapple, sweet potato, mango
Gravity Grape – acai, concord grapes, purple sweet potato, sweet potato, blueberries
Planetary Pink Lemonade – strawberry, butternut squash, purple sweet potato, pomegranite, goji berry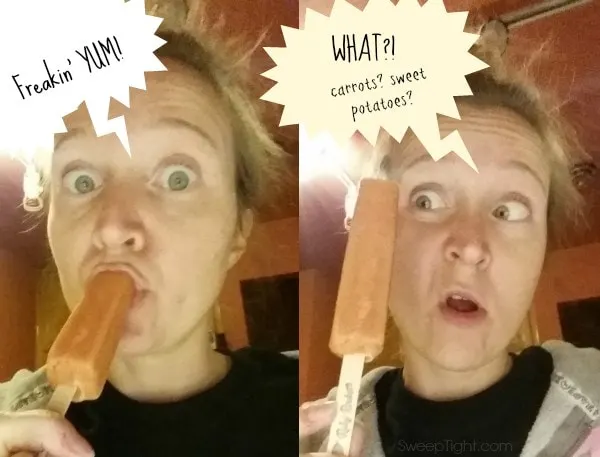 After trying them all, I have decided on two favorites: Orbit Orange and Far Our Fudge. It was legitimately a tough call because they're all yummy but those two are the most unique and surprised me with how the flavors blend together. That, and not being a dairy product, I was skeptical with the Far Out Fudge. To my amazement, it's creamy! I'm not kidding. It's like Ruby Rocket's has done the impossible.
Whether you're dieting and looking for a cheat, or just wanting new healthy snacks, give Ruby Rocket's a try.
What flavor are you most excited to try and what is most important to you in healthy snacks?