Portion control has been a struggle for me since I was a little kid. I was never really taught anything regarding this because my mom has the same problem. If there is bacon or potato chips around, she's going to eat the whole pound/bag in one sitting. Product was received for review purposes. Post contains affiliate links.
Luckily, I am not overweight. But, a few years ago, I was told I was. At 5′ 6 and 110 pounds that just didn't make sense to me. But, I was actually a very skinny fat person. My triglycerides were way too high, meaning my total body fat was out of control.
I've recently started researching nutrition—I actually go back to school this fall to major in Nutrtition Science (yay!)—and have come to the conclusion that my diet sucks. And it's not just what I'm eating.
Most of the time, it's just how much. I have severe portion distortion. I have a serious problem with letting myself get way too hungry and then I stuff myself. I have found that I feel so much better if I just eat smaller amounts every couple of hours. But, as a busy mom, that's not always easy.
Now that I have these great portion control dishes, created by Tracy Adler, I can handle myself even when I let myself get too hungry.
Portion Control Dishes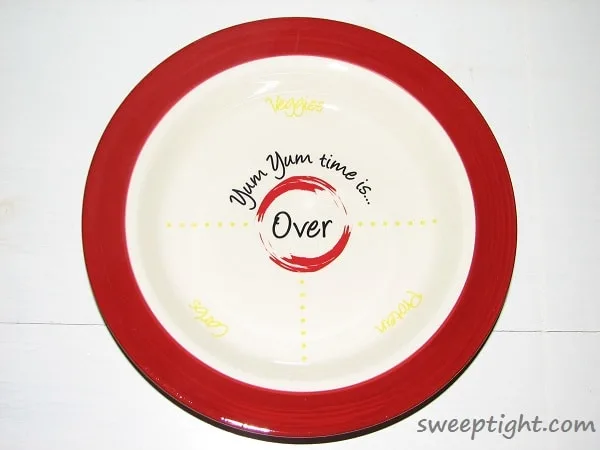 Not only do these inspire to control your portion size, but it instructs you to eat the right stuff too! Load up on veggies and consume carbs and protein in moderation.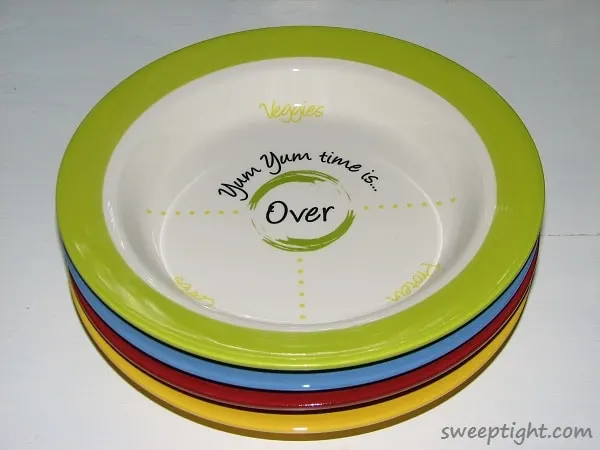 The kids are getting a kick out of these too. They are even saying, "Mom, you didn't fill my veggies spot;" something I never thought I'd hear! 😀 And, at the end of our meals, the "Yum Yum time is… Over" message is not only cute, but it makes you think twice about going for seconds.
It seems to send a subliminal message to your brain like Hey, you're done. And, that's okay. Are you really still hungry anyway? Which, of course, after eating all that food, no you're not hungry. You're left completely satisfied.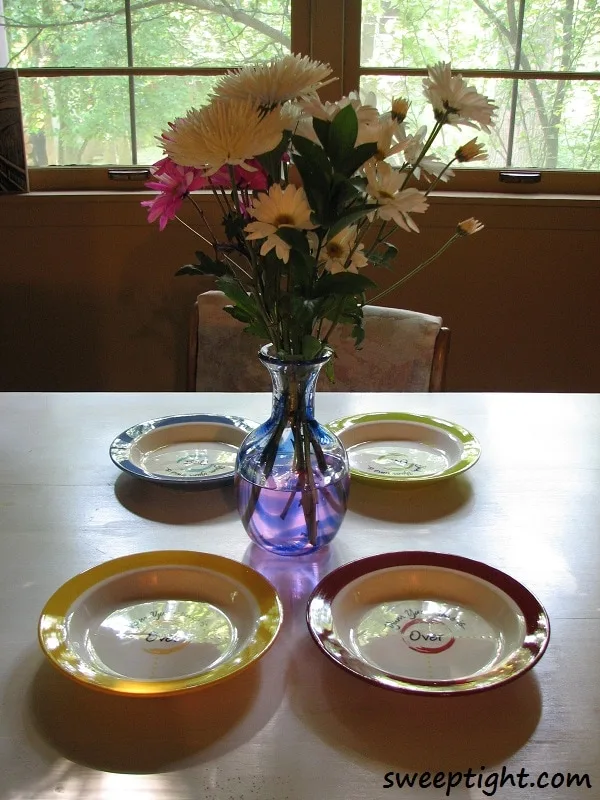 Purchase some Yum Yum Dishes for portion control.