Best Buy sponsored this post.
If you're looking to upgrade your home audio, now is the perfect time. There are new wireless audio products by Bowers & Wilkins that will truly change the home entertainment game.
Wireless audio is not new. If you have newer systems in your home, the chances are good that you don't need to hide the wires.
However, ditching the wires often meant sacrificing some quality. Breaks in the sound and lower sound quality overall were the price to pay for the convenience of wireless. Until now…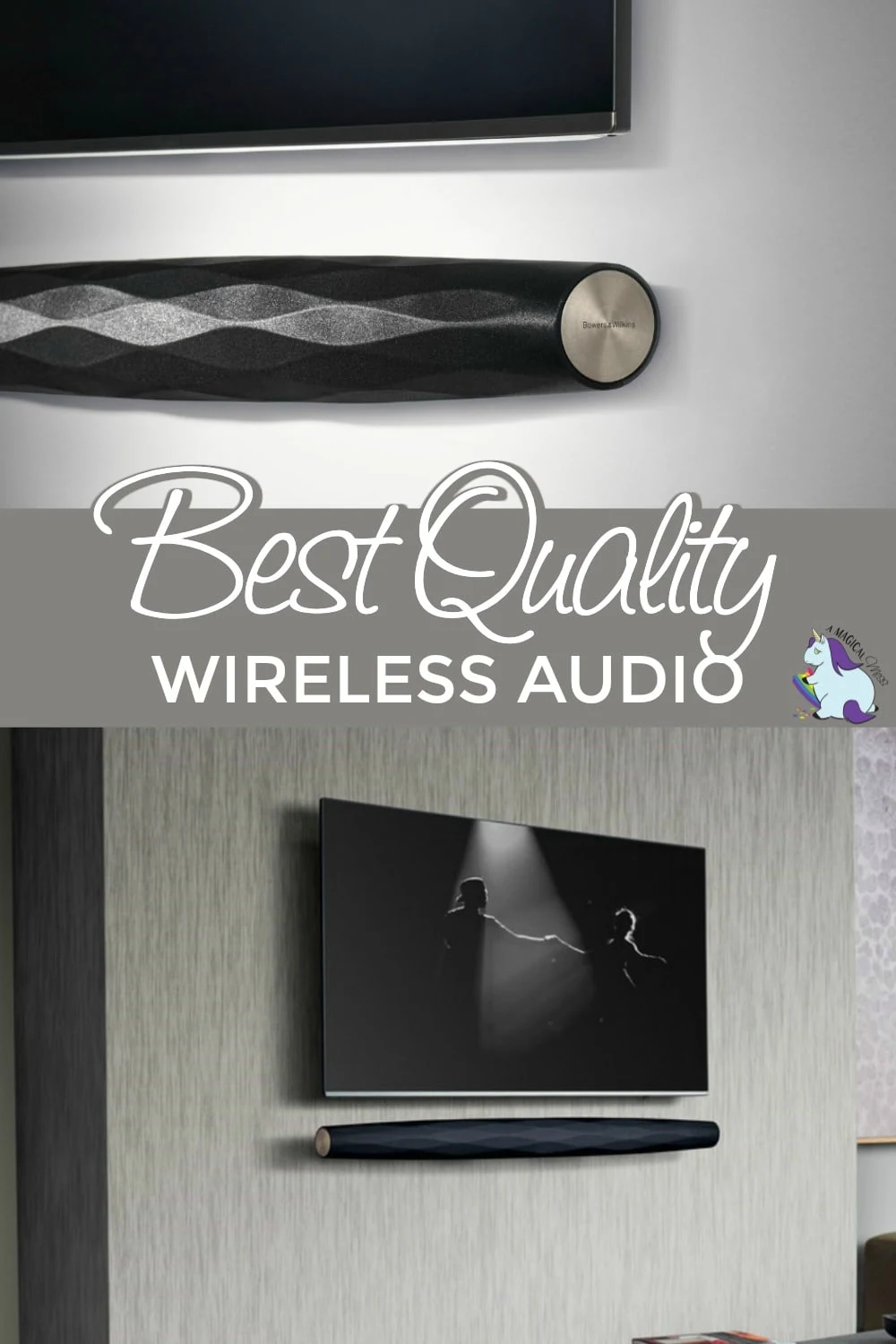 Home Audio without Wires to Hide
I am not trying to rush summer, which feels like it only just arrived. But, I will welcome fall with open arms. We love nothing more than curling up in front of the fireplace to watch movies.
Since watching movies at home is our go-to relaxation time, new gadgets for the living room grab our attention.
Enter the Bowers & Wilkins Formation® Suite – the first wireless audio system that delivers a rich and powerful immersive sound experience.
Bowers & Wilkins uses exclusive Formation® Wireless Technology to provide high resolution streaming that runs from your home Wi-Fi network.
The sound is seamless, pure, clear, and close to perfectly synchronized between speakers.
Let's dive into each product Bowers & Wilkins offers.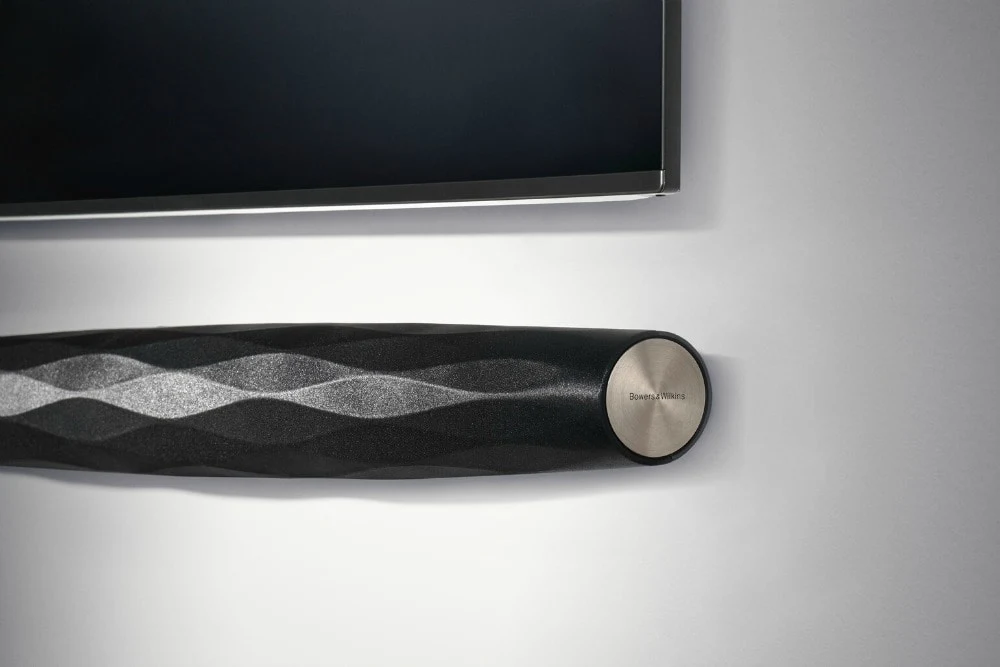 Bowers & Wilkins Formation Bar
Skip the theater and enjoy movie night at home with the Bowers & Wilkins Formation Bar.
Enhance the sound on your favorite movies, shows, games, and music. Voices sound clearer and every noise is more crisp with this sleek device that provides a cinematic audio experience.
Get the full details about the Formation Bar at Best Buy.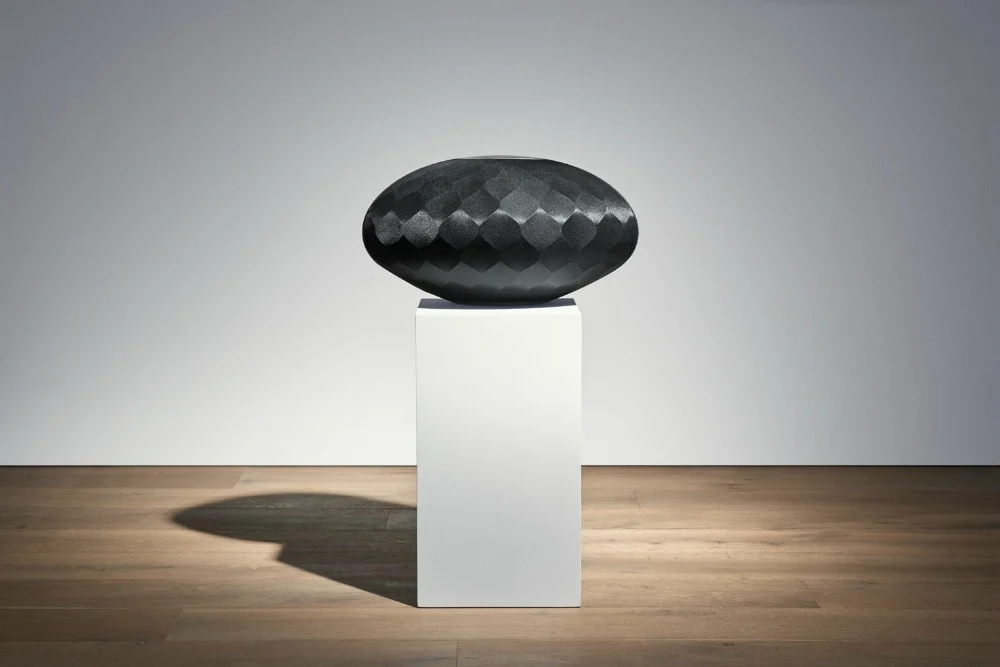 Bowers & Wilkins Formation Wedge
The Bowers & Wilkins Formation Wedge is a multi-room portable speaker.
Stream your favorite music in multiple rooms at once. Use your music library, radio stations, or online services to find your favorite tunes.
Transform your mood as you surround yourself with powerful sounds from the subwoofer, two mid-ranges, and two tweeters.
Read more about the Formation Wedge at Best Buy.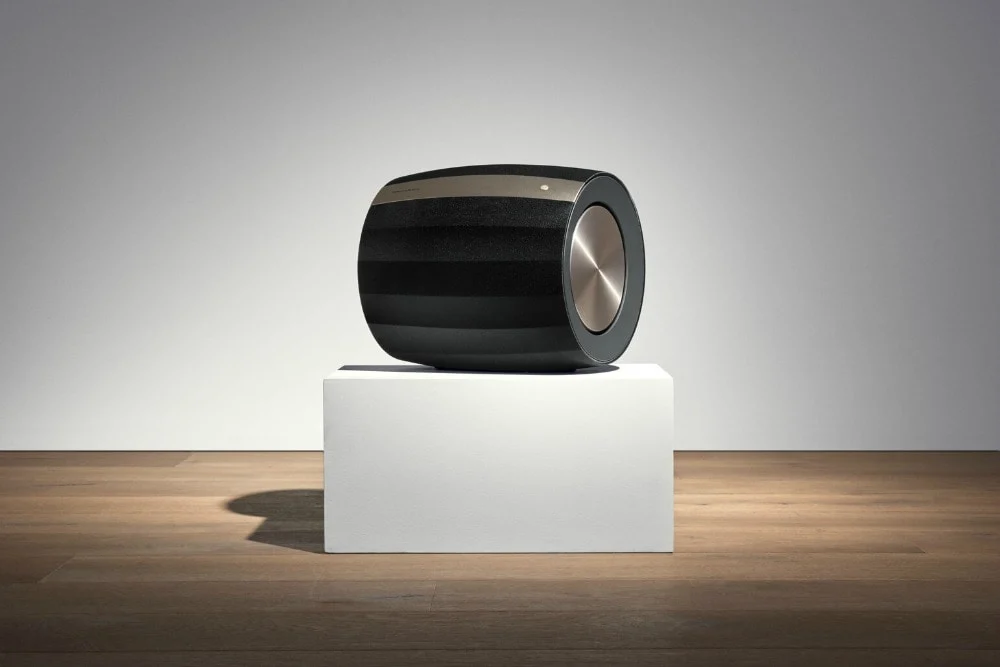 Bowers & Wilkins Formation Bass
If you want to hear and feel the noise, add Bowers & Wilkins Formation Bass to your setup.
Really feel like you are in the movie with this high-impact speaker. Ideal for high volume levels with minimal distortion.
Click for more details about the Formation Bass at Best Buy.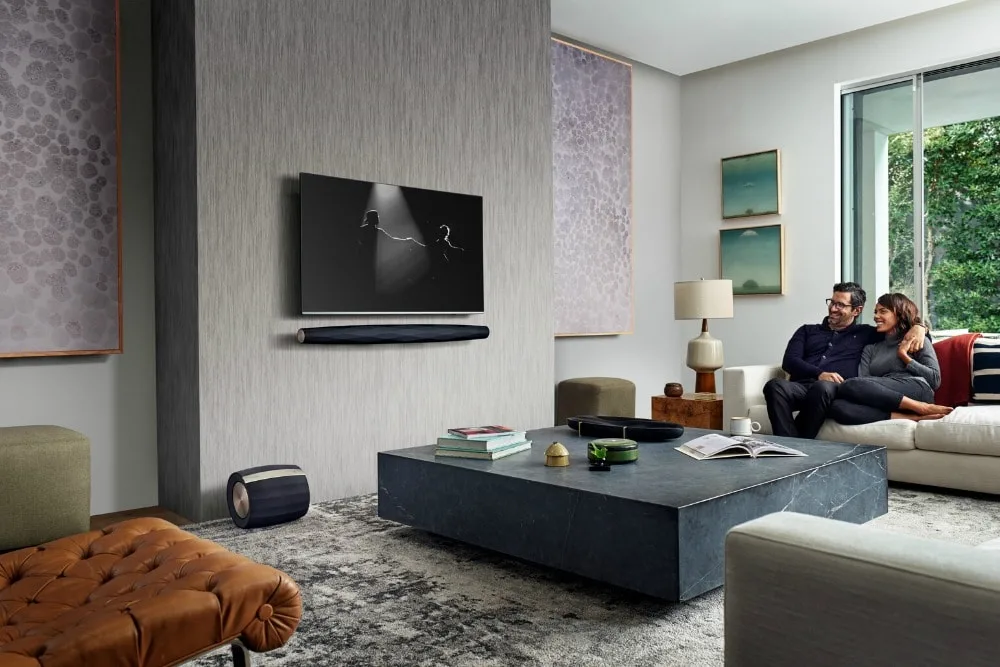 Gadgets with wires don't seem like a big deal at the time. But, once you get your media room looking sharp and fresh, you'll want to hide those pesky wires.
Why not skip the hassle and choose wireless from the start? Now that Bowers & Wilkins offers the best quality wireless audio, treat yourself to an immersive audio experience that sets you up for amazing movie nights for the seasons to come!
Head to your local Best Buy to check out Bowers & Wilkins products. Hurry in to save!