Kids' monthly subscription boxes are a ton of fun. Kids love surprises, and getting something new in the mail once a month is a super treat. Teach kids to love the mail before they turn into adults and only get bills. 😉 A few of these boxes we received for review, but the kids don't let that sway their reactions.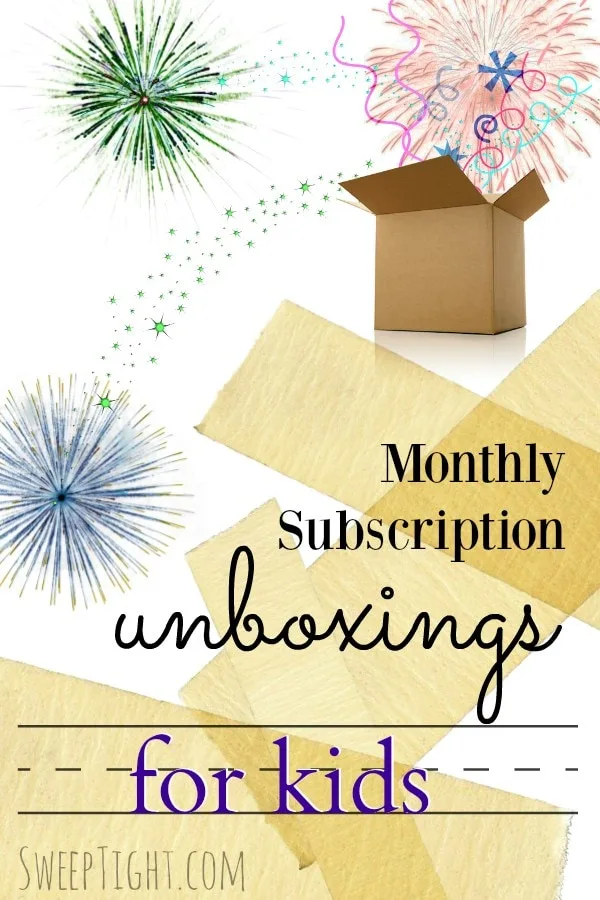 Kids' Monthly Subscription Boxes Unboxing Videos
We continue on our YouTube adventure of unboxing monthly subscription boxes. This time we will round up the ones we have done geared toward kids. It's fun to watch the kids unbox them because you get to see their reactions firsthand.
I will link to each video which will take you to YouTube. We include coupon codes and promotion info (if applicable) in the description boxes. Please visit them if you are interested in any of the kids' monthly subscription boxes.
Monthly Subscription Boxes for Kids
Groovy Lab in a Box – Perfect for kids that are interested in science.
Bramble Box – Includes a craft for the kids to complete.
Monthly Subscription Boxes for Teens
TeeBlox – This is actually great for adults, too. Anyone into gaming, movies, comics, etc.
We will continue to add to this post as we unbox more monthly subscription boxes for kids. Please stay tuned for giveaways and other exciting promotions that involve monthly subscription boxes. We are having a lot of fun with them and plan to include you all in that, as well! 😉
Do you have favorite kids' monthly subscription boxes? Any ones that you would like to see us unbox?