Gifts for pizza lovers are quite easy to find. When you know an enthusiast of the beloved pie, gifting them something related should always be appreciated.
Since we live in the Chicagoland area, we know about pizza. I do believe it might be a big reason why we choose to stay here. I will say, though, I tried New York pizza and loved it. But, for argument's sake, I'd have to side with Chicago pizza for the win.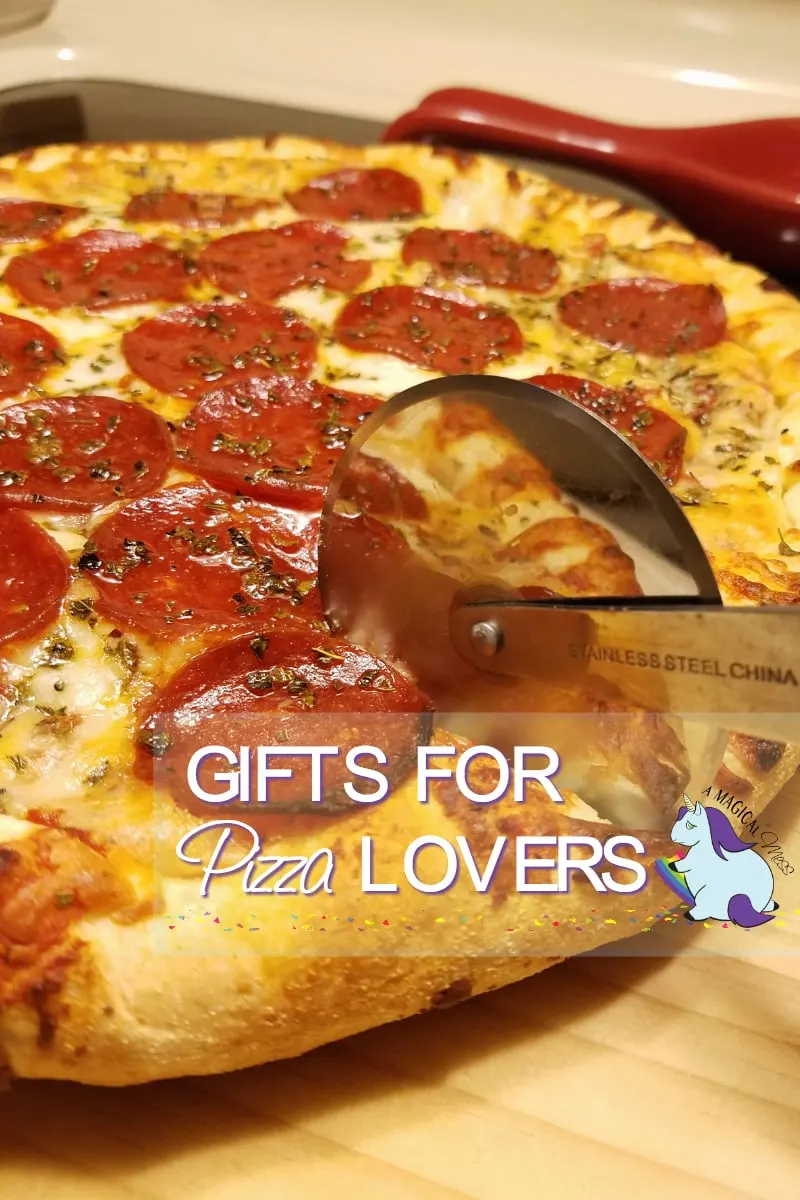 Gift Ideas for the Pizza Lover on your List
Buy it
If you know their favorite pizza place, buy them a gift card for it. GrubHub, Door Dash, Uber Eats, or any other food delivery gift cards in their area would also work.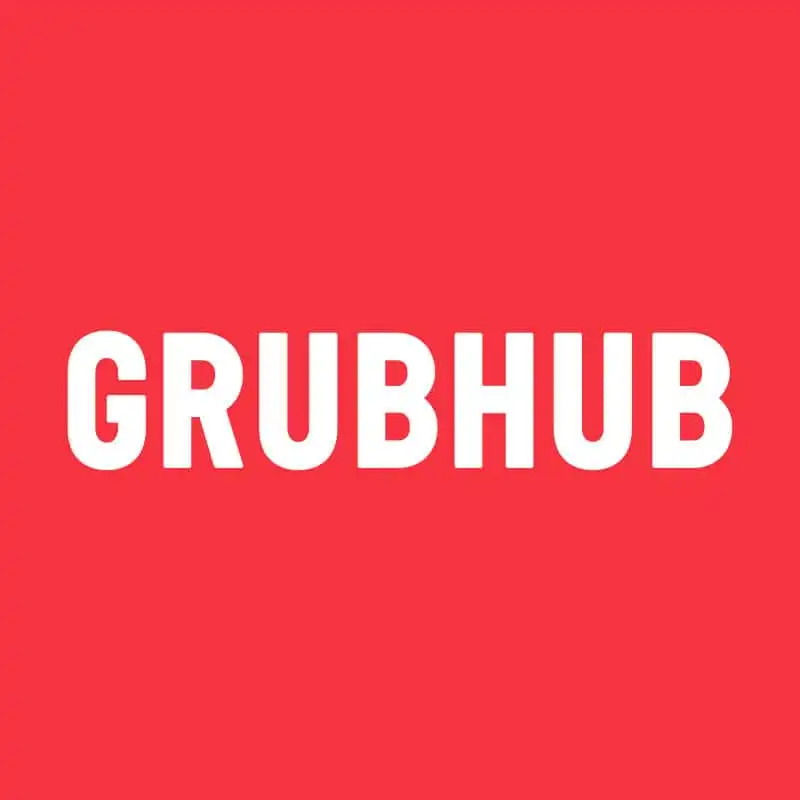 Make it
There are plenty of ways to make homemade pizza. Depending on your gift recipient's kitchen situation, there are some small appliances and kitchen tools that might make great gift ideas for pizza fans.
Pizza Stone
For people who make pizza setups or frozen pizzas, a baking stone is the way to go. In my experience, Pampered Chef is the best. We also have a cheaper pizza pan from Walmart that makes a nice crispy crust.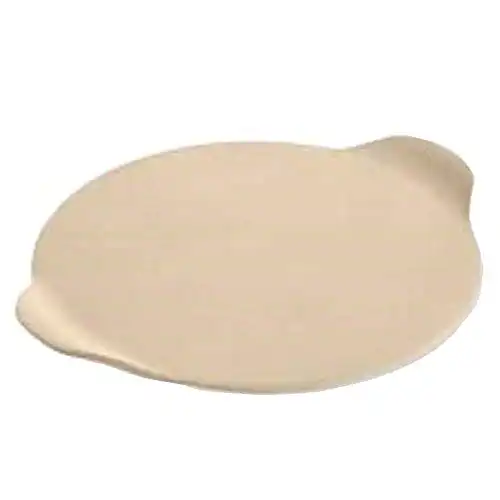 Rotating Pizza Oven
My husband recently went on a fishing trip where one of his friends brought a rotating oven pizza cooker. Being the pizza fanatic that Mike is, he immediately added one to his wishlist. He was quite impressed by the pizza they were able to make in the small cabin they stayed in.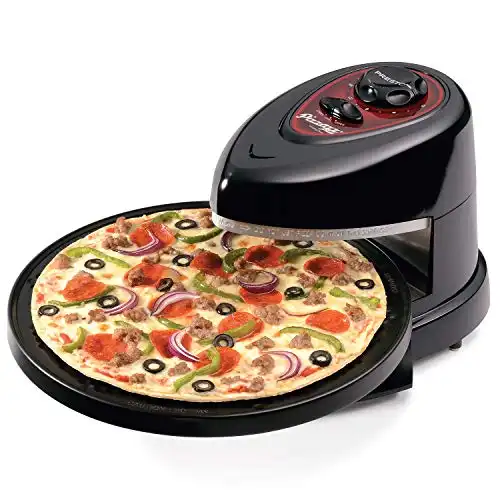 Outdoor Pizza Oven
If they are really on your nice list, you can look into outdoor pizza ovens. Bonus points if they like to entertain, because this is sure to make their yard the coolest on the block.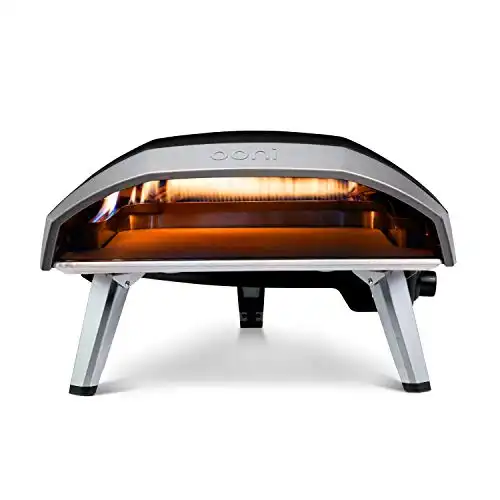 Outdoor Pizza Oven
Buy Now
We earn a commission if you make a purchase, at no additional cost to you.
02/13/2023 06:51 pm GMT
Pizza Scissors
Are these a need? Nope, but it sure does look like a fun and efficient way to cut a homemade pizza! With hot, gooey, stringy cheese, they could save someone from a bit of a mess and maybe even a burn. So, I take that back – they are a need.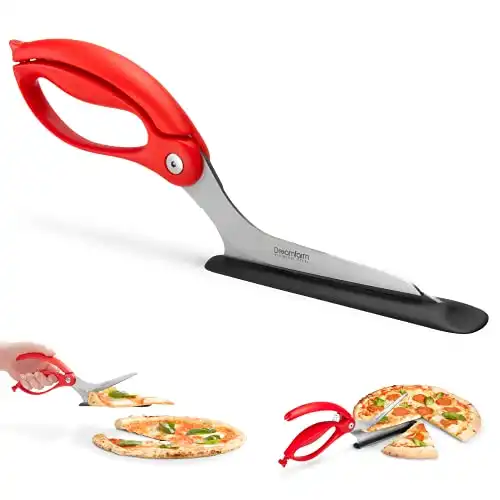 Wear it
For more affordable gift choices, there are tons of fun pizza clothes and accessories out there. Shops like TeePublic and Redbubble are fun to shop at for things like this.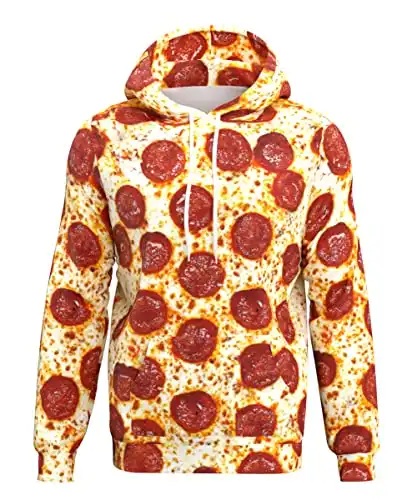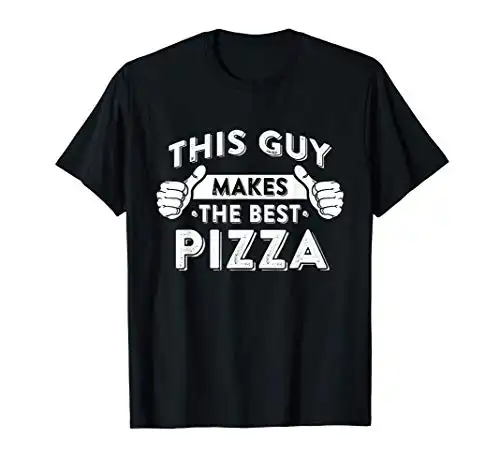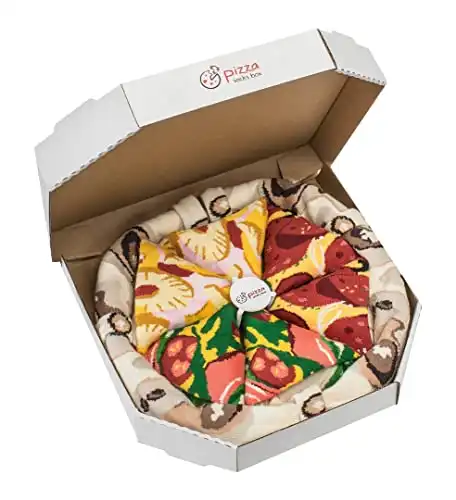 Pizza Socks
Buy Now
We earn a commission if you make a purchase, at no additional cost to you.
02/13/2023 07:22 pm GMT
Smell it
Pizza-scented candles and cologne exist. That's all I can say about that since I stay away from perfumes and scents to avoid a migraine.
If you know someone who loves pizza so much they want to walk around smelling like it, you have options!
Experience it
I found a Chicago Walking Pizza Tour on Groupon that sounds like a fun experience. See if something similar is available near you.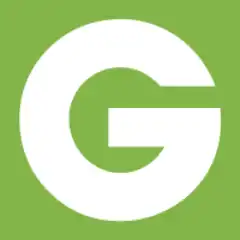 Ship it
Chicago Pizza
Know a Chicago native who moved and is now missing our pizza? A few of the big Chicago pizza places will ship. We have done this for a few friends and family who miss it tremendously. Giordano's and Lou Malnati's both ship frozen Chicago foods that people crave.
Save for it
Some people save for vacations, some people save for pizza — no judgement here, just save! Get your pizza lover a little bank to start their food fund.
Some of these gifts for pizza lovers are now things I will probably buy myself. 😉 Do you have anything to add?