Outback Steakhouse has some exciting new items on their menu. Mike and I had a date night this week to try them out. Outback sponsored this post, but all opinions are my own.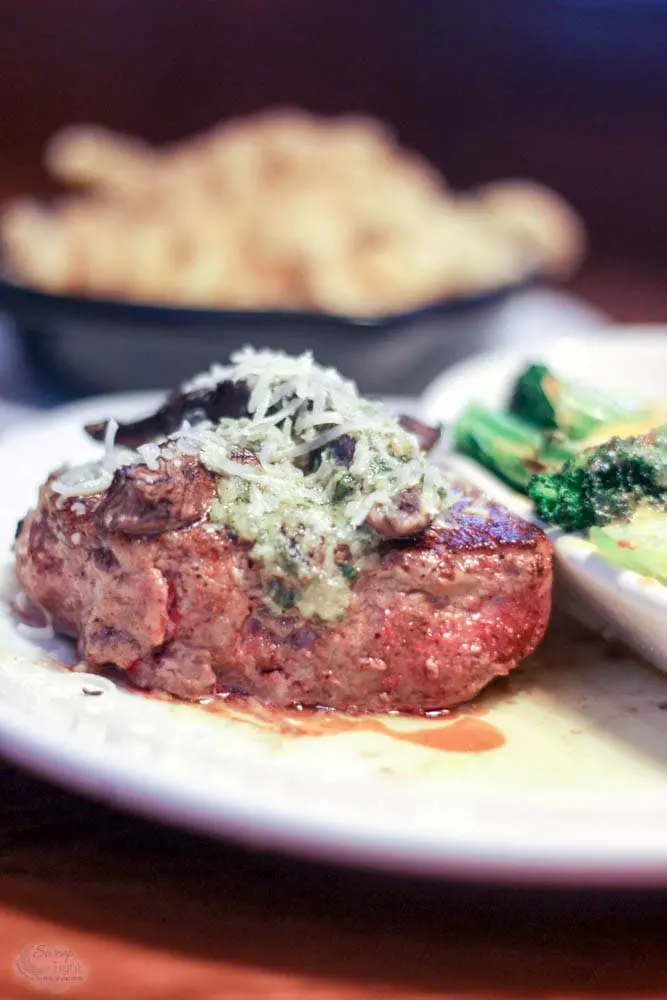 Irresistible New Menu Items at Outback Steakhouse
I never have to twist any arms to have a dinner out at Outback. Their food is always delicious, as well as affordable.
To be perfectly honest, I have had better steak at Outback than some of the super duper fancy and pricey steakhouses in the city. Every time I have been to Outback, my steak is cooked just the way I like it, and all the food delicious.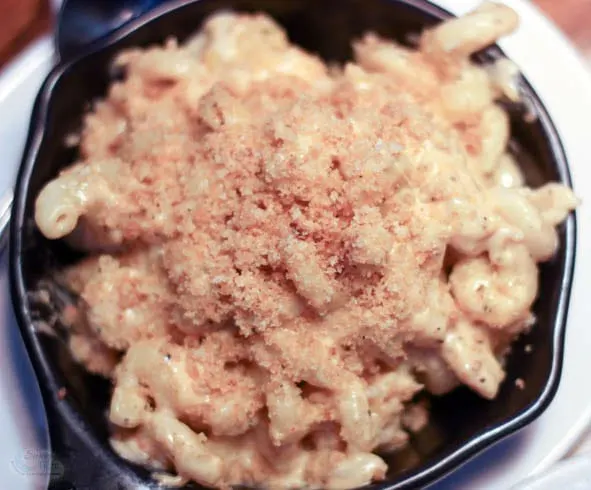 During my trip to Tampa as an Outback Bestmate, we got to try some of their upcoming menu items. I never forgot the mac & cheese they gave us. It was so darn good. Well, now it's out and on the menu.
I am not even kidding, it's the best mac & cheese I have ever had. I would like to get the biggest bowl ever and have my way with it. It's madness.
A few other new items are the Wood-Fire Grilled Flat Iron Steak and Victoria's Filet Portabella. Plus, lots of other premium sides that are drool-worthy.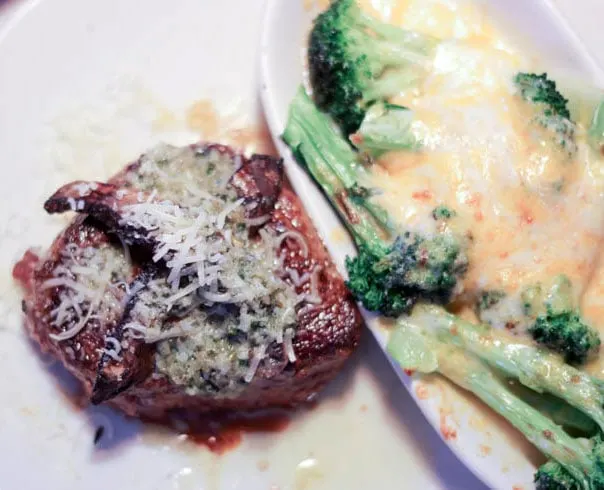 The Outback Steakhouse in Orland Park is the most convenient location for us. This is the second time we have had Cindy as our server.
She's just the best, and beyond helpful when it comes to suggestions and info about the food.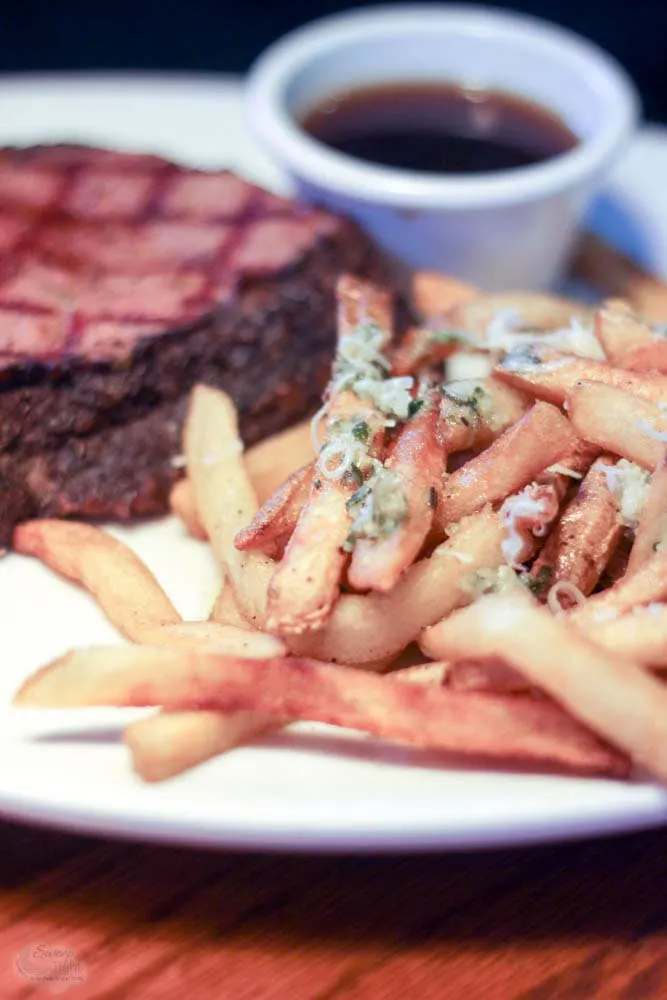 I ordered the Victoria's Filet Portabella, with Broccoli and Cheese and Steakhouse Mac & Cheese (shocker) for my sides. Mike got his Bloomin' Onion, which is his favorite, and then Wood-Fire Grilled Prime Rib with Tortilla Soup and Parmesan Fries.
For dessert, the fabulous Cindy informed us that they have a new Caramel Cookie topped with Ice Cream. Even though you could have rolled us out of there, we went for it. It was terrific.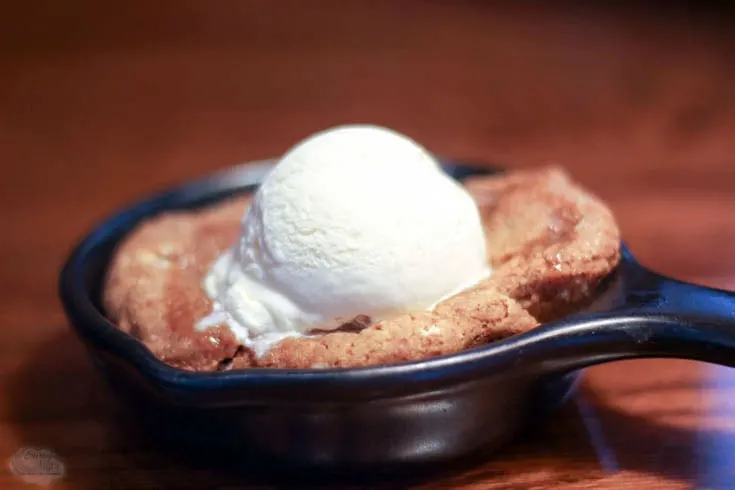 "Bold at Steak" Campaign
Did you know that America does not have an official national food? Yep. Although the French are synonymous with the baguette, Italians have a claim on pasta and Belgium has ownership over chocolate, America has yet to unveil an official national food.
In celebration of the new "Bold at Steak" brand campaign, Outback Steakhouse is launching a nationwide petition to make steak the first official food of the U.S. and urging fellow steak loving fans to rally behind the cause.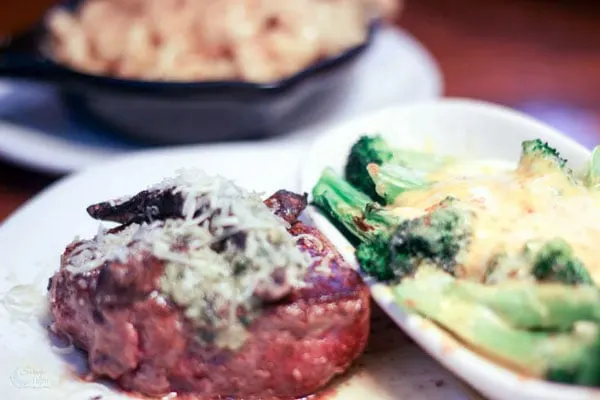 While it may be one of the boldest moves yet, Outback is confident that consumers around the nation will join the movement. To show their bold love for steak, fans can sign the petition here.
Find more information on Outback or to find a location near you. Make sure to like Outback Steakhouse on Facebook, and follow @Outback on Twitter.