The Good Dinosaur is making its way to theaters, and it looks like a good one. The newest effort from Pixar, The Good Dinosaur is a new take on the classic story of friendship and self-discovery.
The Good Dinosaur – Friendship, Family, and Facing Your Fears
What if the meteor that killed off the dinosaurs never hit? What would the world look like with humans and dinosaurs living side by side? The Good Dinosaur explores these questions. This new Pixar animated film follows Arlo the Apatosaurus and his unlikely human friend as they navigate a harsh, mysterious landscape with only each other to depend on. As Arlo and his friend travel together, they discover the power of friendship and how close to family it is, and they learn that when you face your fears, you can do anything you set your mind to.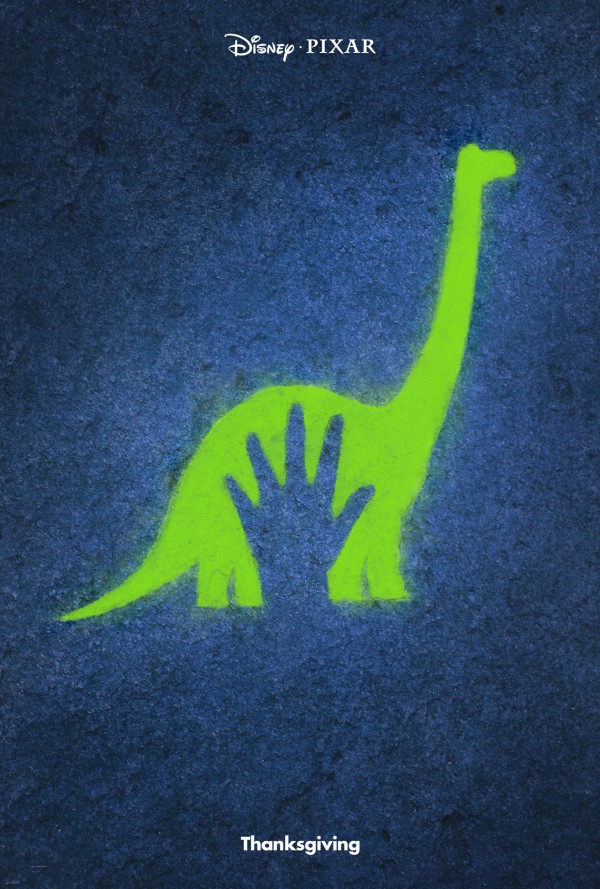 I'm a long time fan of Pixar and buddy movies, so I'm looking forward to The Good Dinosaur. Especially since it has some great talent behind it. It's directed by Peter Sohn, who directed the Pixar short, Partly Cloudy. He also knows what makes a good Pixar movie tick. He's worked in the art, story and animation departments, and he's even voiced the characters of Emile from Ratatouille and Scott "Squishy" Squibbles from Monsters University.
The Good Dinosaur producer, Denise Ream, is also a perfect choice for this film. With an extensive background in visual effects production and animation for live action films, her production work on Cars 2, and her associate production of Up, she knows what it takes to make a great animated film.
I can already tell from the teaser, that The Good Dinosaur is in good hands, and so are we. Take a look.
Of course, this is a teaser, so there's not much to see, but what we can see is pretty spectacular. The animation style is just the right level of cute but realistic, and Arlo looks adorably goofy. If you're excited to see The Good Dinosaur like I am, then do yourself a favor and follow the film on Facebook, Twitter, Instagram, and Pinterest. The Good Dinosaur is going to be great fun, and it's opening in theaters everywhere on November 25th. Be there! =D
Rainbow Crumbs for You
Weekly newsletter with our latest posts and shenanigans.