BBQ ribs are one of our favorite summer foods. An easy way to cure your craving for ribs is to purchase Tony Roma Ribs.
Compensation was received for this post, but all opinions are my own.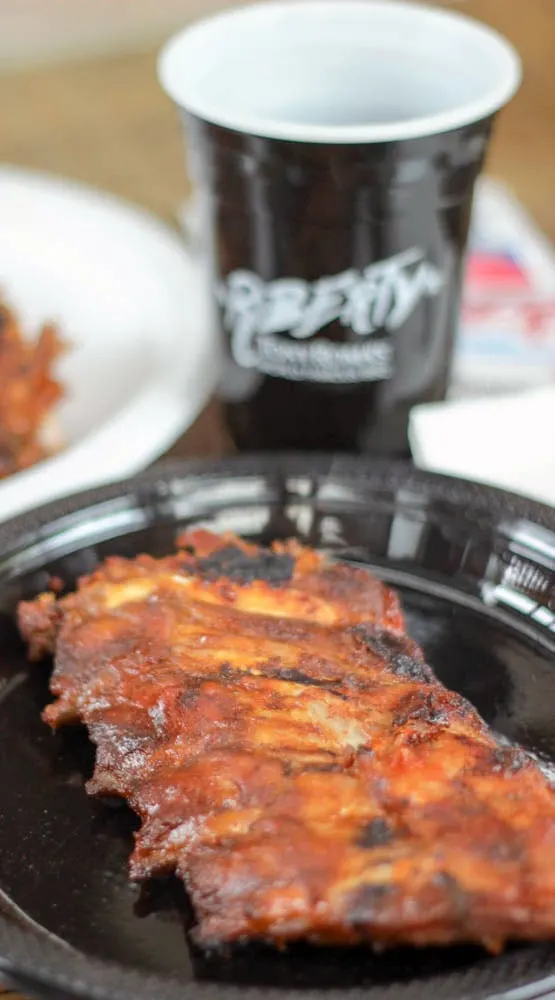 BBQ Ribs the Easy Way
Summer is just the best time of the year. Part of that reason for myself is that Mike does most of the cooking.
I fear our grill because it doesn't light properly, and, therefore, I refuse to touch it. 😉
That means I get a tiny break away from the kitchen. Also, grilled food is just scrumptious, so it's a win for all.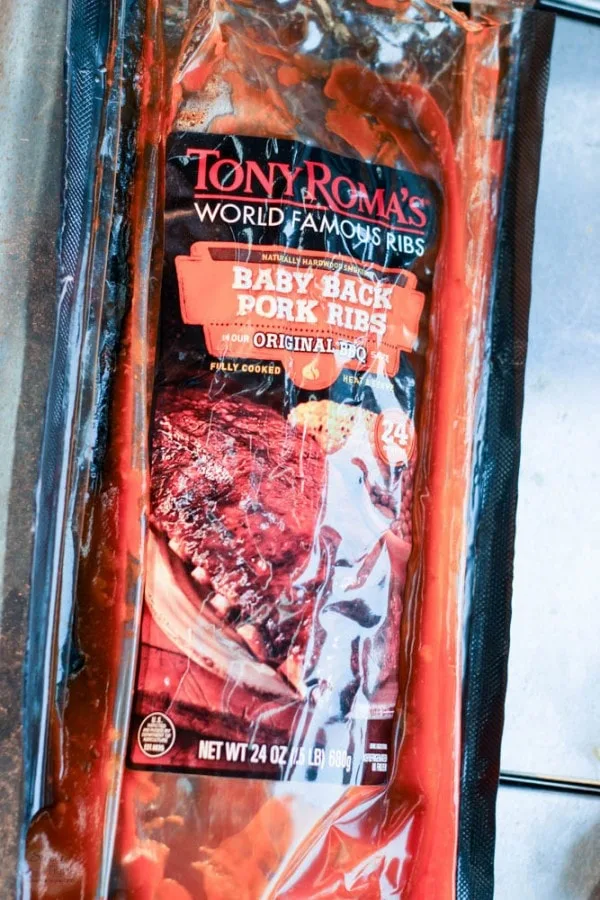 We were sent a fun package from Tony Roma to try out their products and throw a 4th of July party.
Well, I got a nasty cold over the holiday, so the party was not so festive. But, we still got to enjoy some ribs. It's so strange because I had never noticed Tony Roma ribs at my Walmart.
They are located next to the deli section in a little separate area, so I missed them until now.
So happy I found out about them. They are prepackaged and ready to go.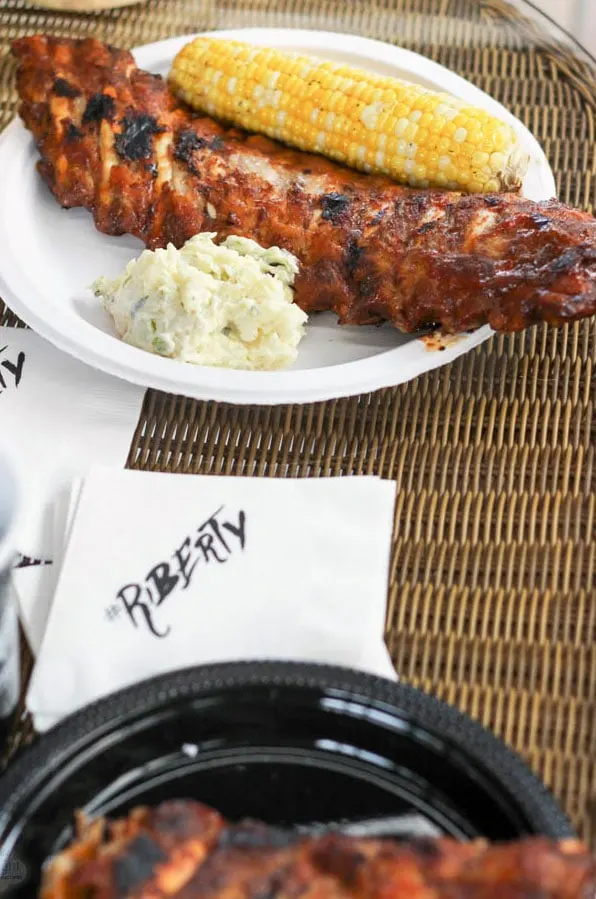 Mike put two packages of the Tony Roma BBQ ribs on the grill for us. They were heated up and ready within no time.
We added a few sides, and it was a delicious dinner for us. It's convenient the way the slabs are prepackaged.
You can get as many as you need at an affordable price. Two packages were more than enough for us without any waste. (I can totally eat a slab of ribs by myself, no problem.)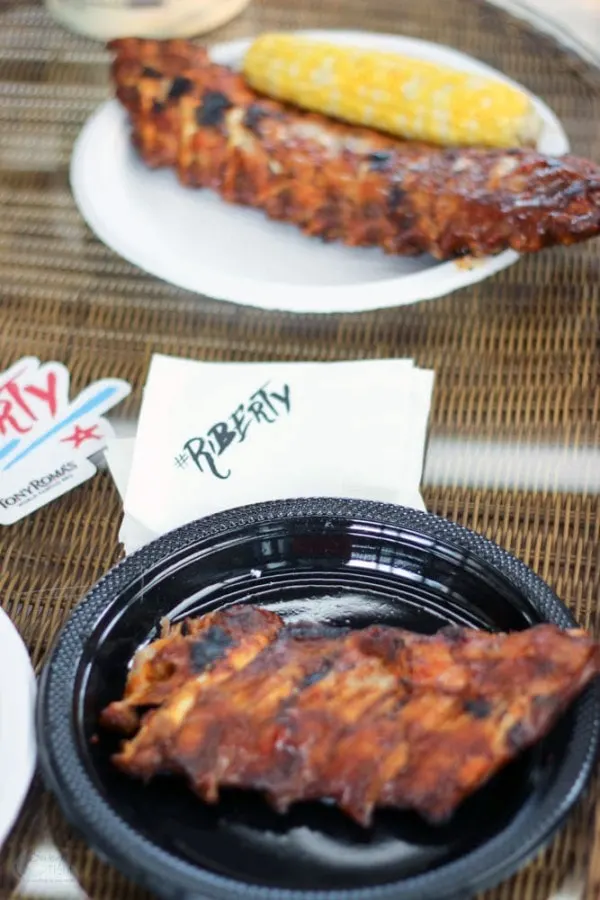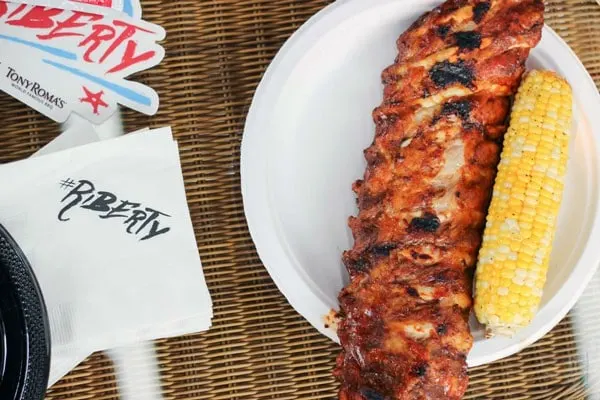 Summer's not over, and I still plan to put all the other party goods we were sent to use.
We will gladly have our friends and family over for a #Riberty feast!
Now that we know how yummy, affordable, and easy Tony Roma ribs are, I am sure they will be served up quite often in this house.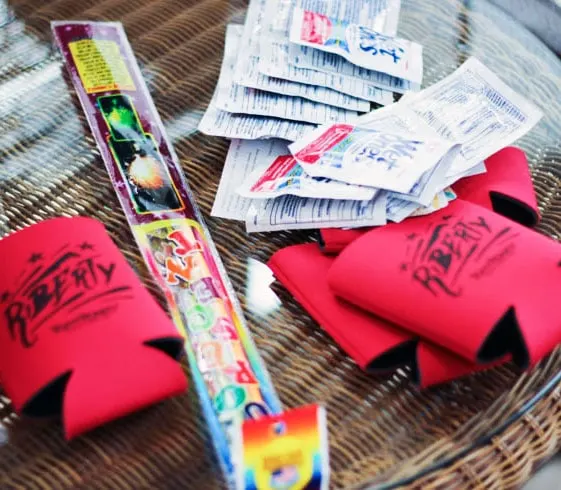 In addition to the heat & eat ribs, Tony Roma has other products, as well, like pulled pork.
Try them all, and check out their recipes and pairings page for new ideas.