A scones recipe is just what I need to spruce up my fall meals. I feel like I make the same dinners all of the time, so I needed a little side to bring back the spark a bit.
Yes, cheesy bread is where the magic is. We are all about the comfort food in the fall. When the hubby walks into cheddar and chive scones baking in the oven, he's a happy man. Post contains affiliate links.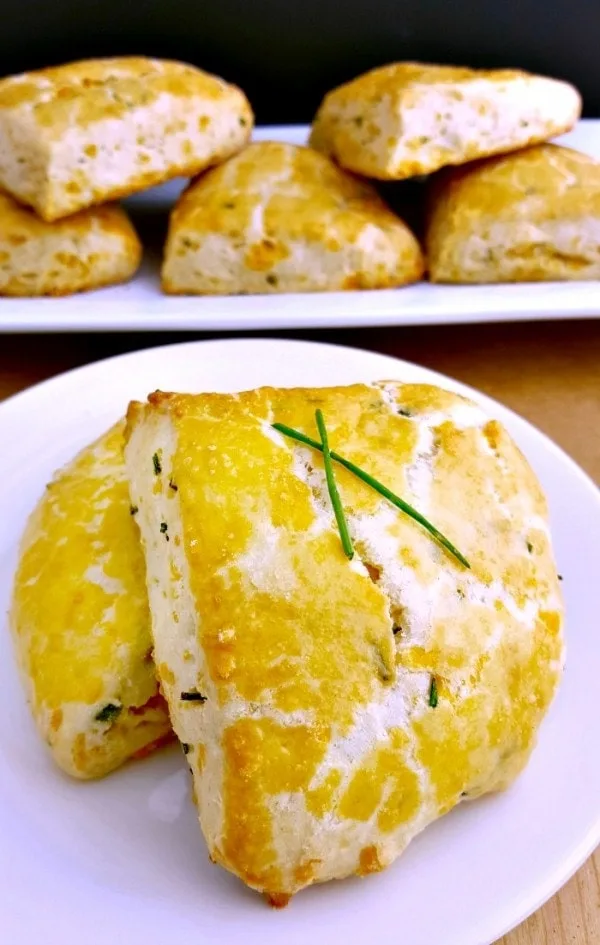 Savory Cheddar and Chive Scones
Serves: 8
Prep Time: 15 minutes | Bake Time: 20 minutes | Total Time: 35 minutes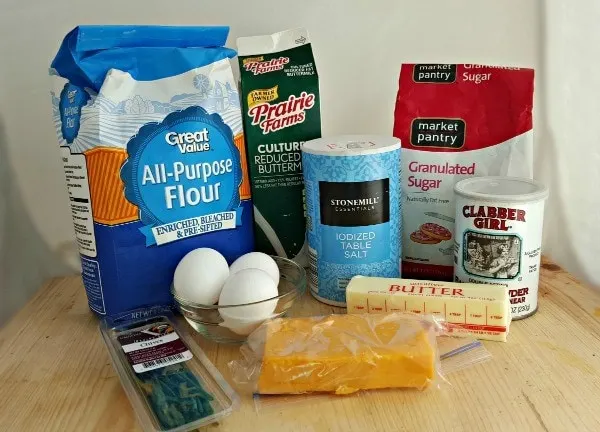 Ingredients:
2 ½ cups flour
2 tablespoons granulated sugar
1 tablespoon baking powder
1 teaspoon salt
½ cup butter
3 large eggs (2 for scones and one for egg wash)
2/3 cup buttermilk
2/3 cup grated sharp cheddar
¼ cup chopped chives (can substitute green onions)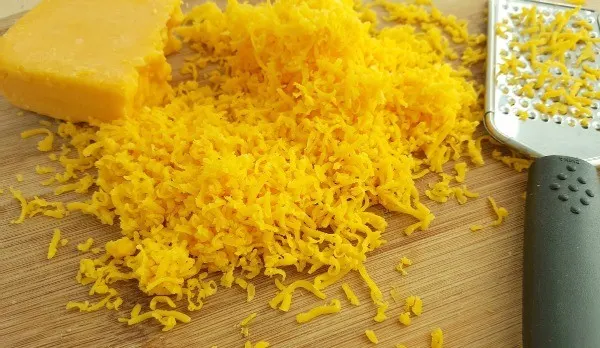 Directions:
Preheat oven to 375 degrees.
In a large bowl, whisk together the flour, sugar, baking powder, and salt.
Cut the butter into the flour with a pastry cutter or food processor.
Whisk 2 eggs and combine with the buttermilk. Add to the flour mixture and stir until just moist.
Stir in the cheddar and chives and mix lightly. The dough will be sticky.
Turn the sticky dough out onto a well-floured board and knead lightly. Cut dough in half. Roll each half into a circle (approximately ¾ inch thick). Cut each circle into four wedges. Place on a greased baking sheet.
Whisk remaining egg in a small dish and brush on top of the scones. Let the scones rest for up to 10 minutes before baking (the scones become fluffier when baking with this step).
Bake for 20-22 minutes or until golden.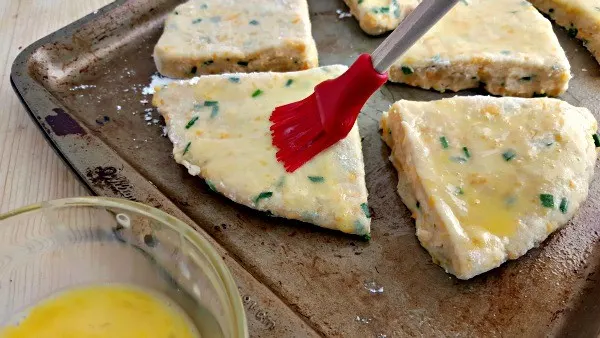 Think of the flavor combinations that could go into this scones recipe. Replace the cheddar and chives with anything you might enjoy. Scones can be a nice addition to your holiday menus, as well. Christmas and Thanksgiving tables look fancier with cheddar and chives scones. 😉