Trying to incorporate more fish into your diet? This easy salmon salad recipe is perfect for lunches on the go. We make enough for the two of us to have at least two days of the week covered. That's 4 lunches taken care of! This is a sponsored post but all thoughts and opinions are my own.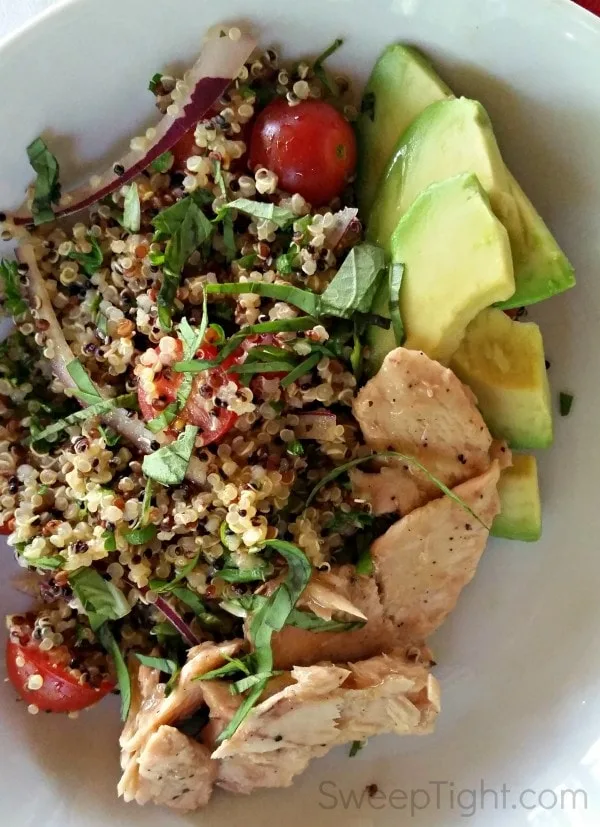 Easy Salmon Salad Recipe
We make enough for four servings so that each of us has a quick and clean lunch ready for two days during the week. This way we are getting a healthy serving of fish at least twice a week.
This has been so helpful for both of us. We're eating healthier and saving money by not eating out. Winning!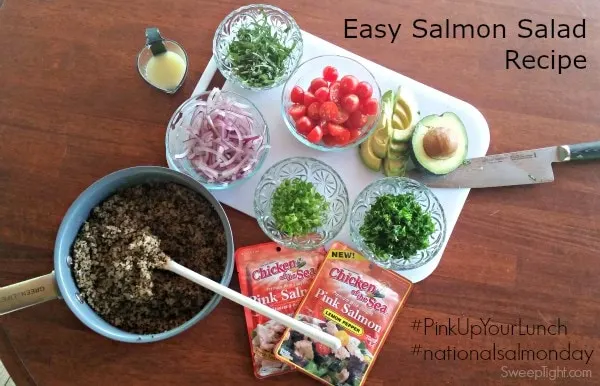 Ingredients
1 cup rainbow quinoa
2 cups water
1 tbsp olive oil
pinch of salt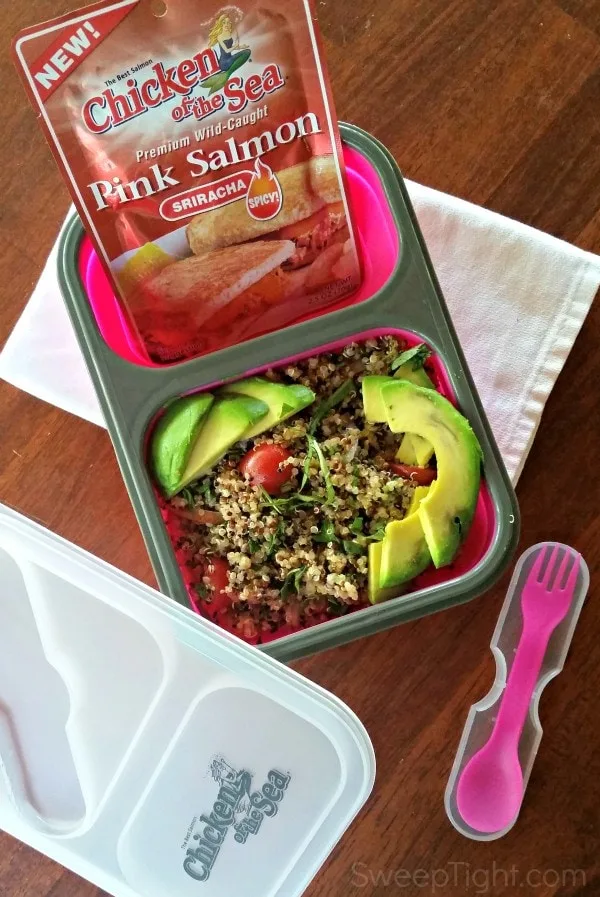 4 packages Chicken of the Sea Salmon (Lemon Pepper, Plain, Sriracha, or whatever you prefer)
1 cup diced tomato or halved cherry tomatoes
2 tbsp thin sliced green onion
1/2 cup thin sliced red onion
1 tbsp white vinegar
1/8 cup lime juice (about 2 limes)
1/4 cup finely chopped fresh parsley
1/4 cup finely chopped fresh basil
2 tbsp olive oil
1 sliced avocado
salt and pepper to taste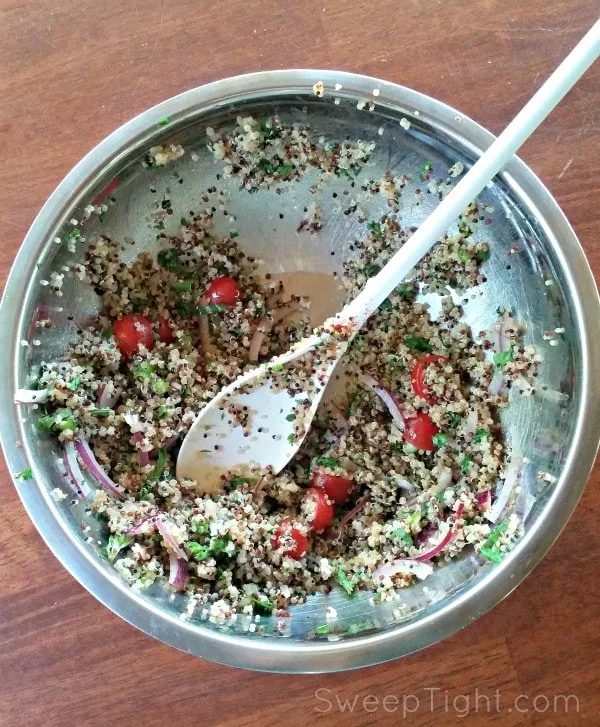 Instructions
Prepare quinoa according to package directions with the water, olive oil, and salt in a pot.
Mix tomatoes, green and red onions, white vinegar, basil, parsley, lime juice, olive oil, salt, and pepper in a bowl. Stir in quinoa.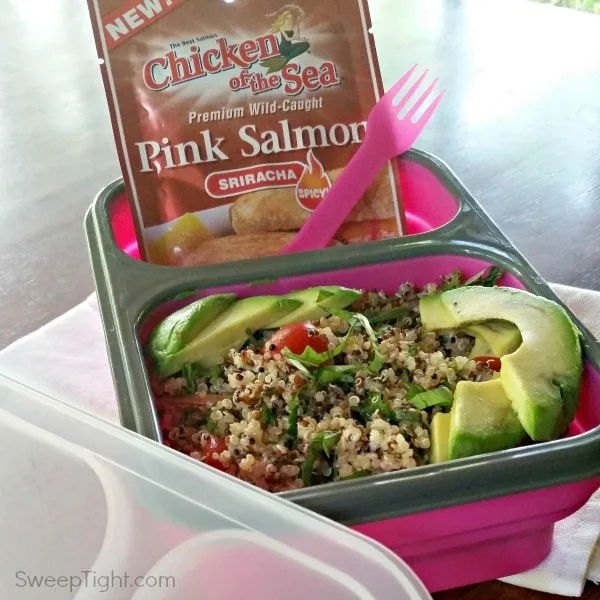 Serve with salmon and avocado. (Garnish with additional fresh parsley and basil if desired.)
Refrigerate any leftovers.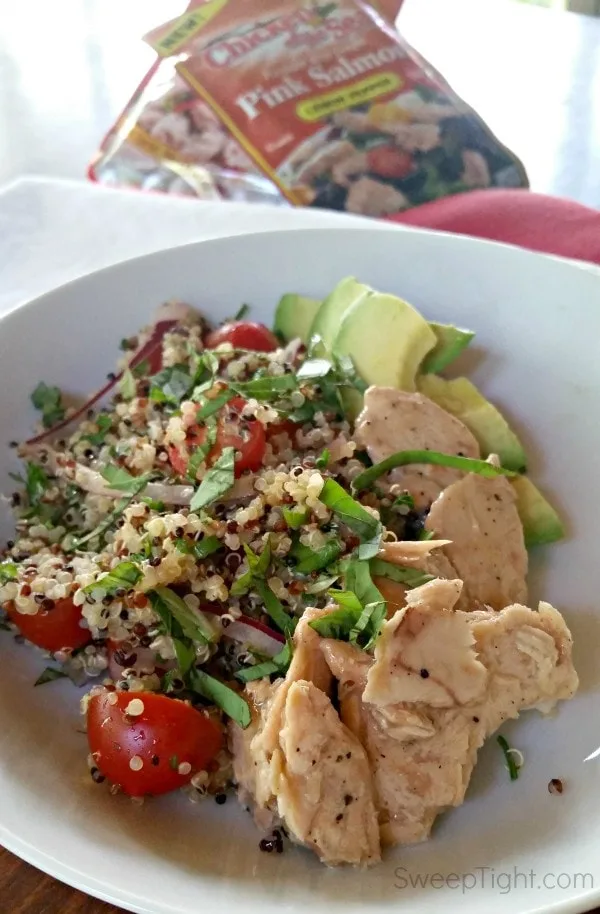 For the littles, grab some salmon baby food from Serenity Kids.
What are your favorite salmon salad recipes?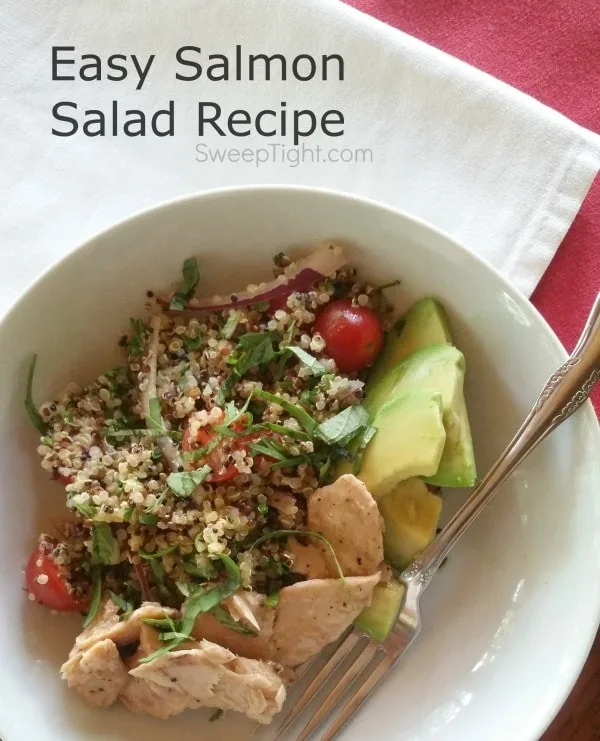 Don't miss the #NationalSalmonDay Twitter party on 10/8! RSVP for a great chat, recipe ideas, and coupons.
What do you think of this salmon salad recipe? Which Chicken of the Sea salmon would you use?