Did you happen to get a Starbucks Birthday Cake Frappuccino during the four or so days that they had them available? Well, I did, and it pretty much ruined me. I almost wish I hadn't sampled the limited-time deliciousness of this beverage. This post contains affiliate links; all opinions are my own.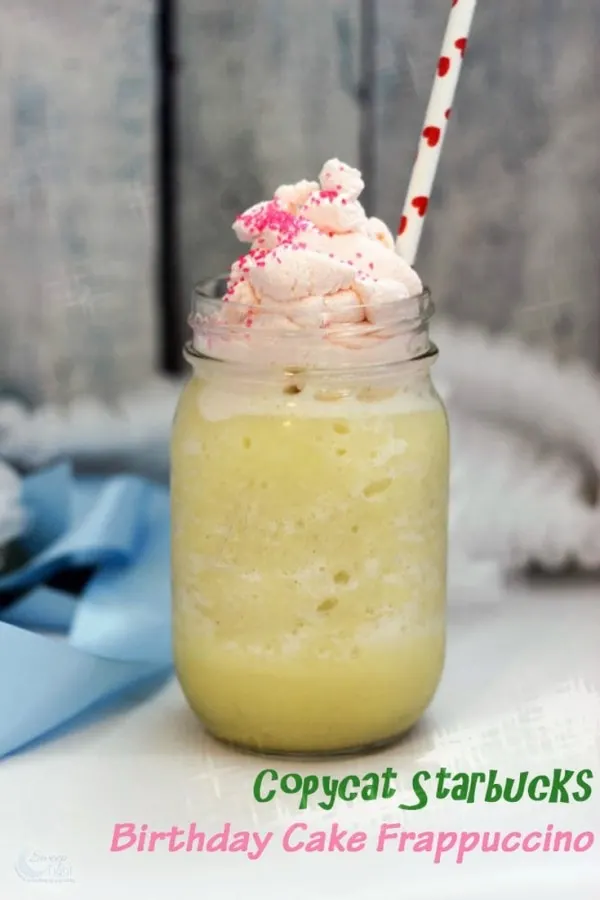 During the last day the special frappuccino was on their menu, I waited in line behind like twenty cars just to makes sure I got one. This was, of course, for the sake of research. I had to see what all the fuss was about. It was scrumptious, and now it's gone. I may have stomped my feet in a fitful rage briefly, until, I decided to take matters into my own hands. I have created a copycat version that I think turned out pretty darn good.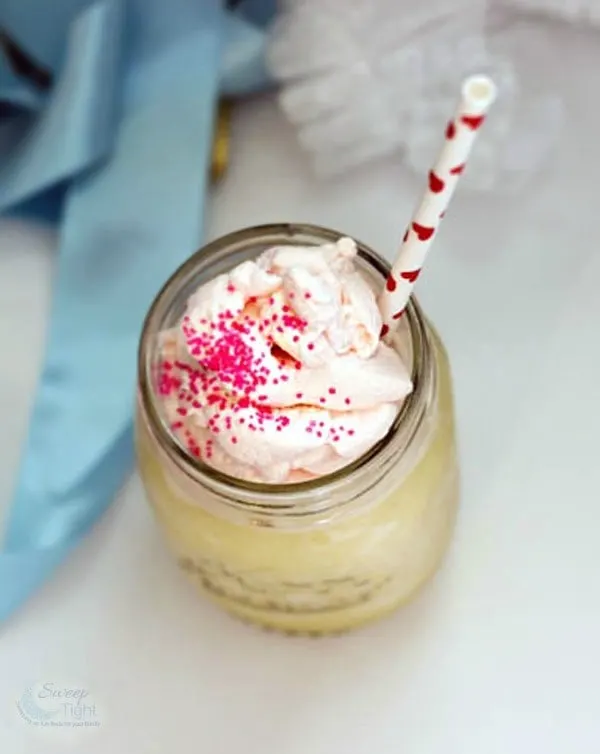 Starbucks was pretty forthcoming about the Birthday Cake Frappuccino ingredients, so that was a bonus. It's basically a Vanilla Bean Frappuccino with hazelnut syrup, which you can still request at Starbucks. You cannot, however, get the raspberry-infused whipped cream, which kind of made the drink.
Next Make: Copycat Starbucks Green Tea Frappuccino Recipe!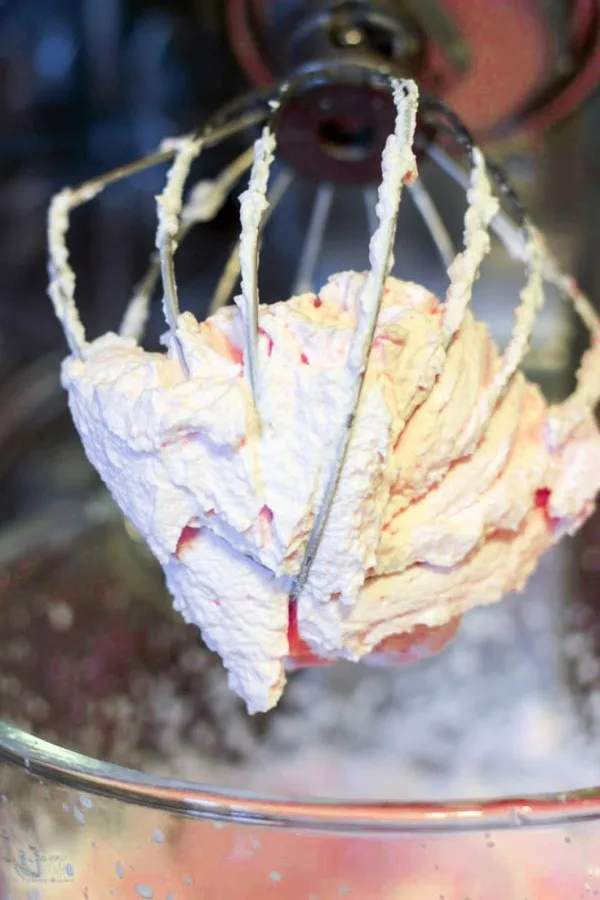 Copycat Starbucks Birthday Cake Frappuccino Recipe
Ingredients:
Birthday Cake Frappuccino
Raspberry Whipped Cream
1 pint heavy whipping cream
1/2 oz vanilla syrup
3/4 tsp raspberry extract
1/4 oz agave
optional: red food coloring
Instructions:
Whip the whipped cream ingredients until stiff peaks form. I only used the food coloring for the sake of the picture. I normally do not require it to be pink.
Blend all of the frappuccino ingredients in the blender and blend well.
Top drink with the whipped cream. Sprinkles are optional, but they are for winners.
This recipe fills two average size mason jars. Store leftover whipped cream in the fridge.
More copycat recipes to try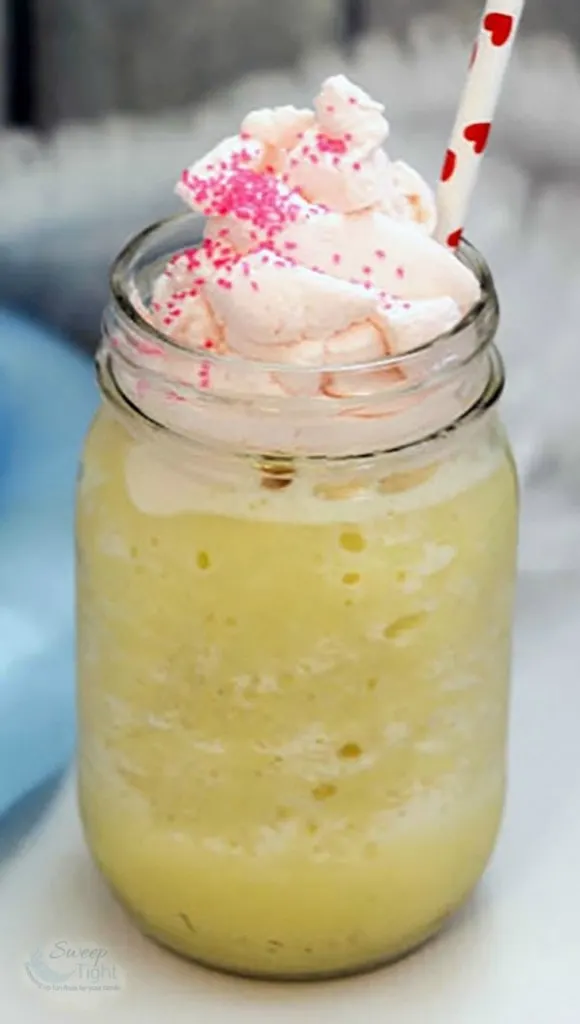 Did you get a Birthday Cake Frappuccino when they were available?