What better way to welcome fall than with a delicious gingerbread doughnut recipe? I feel like pumpkin gets all the attention around this time of year. It's time to show gingerbread a little love, as well. This post contains affiliate links, but all opinions are my own.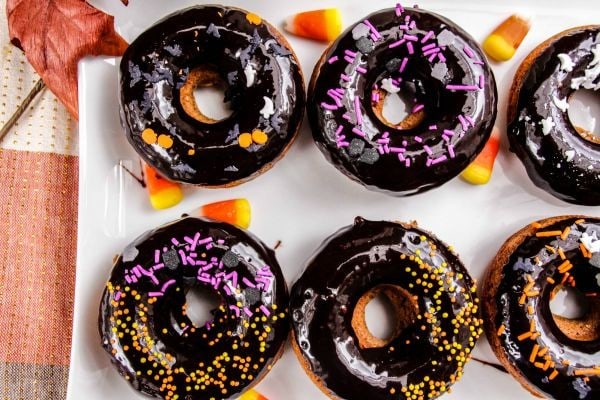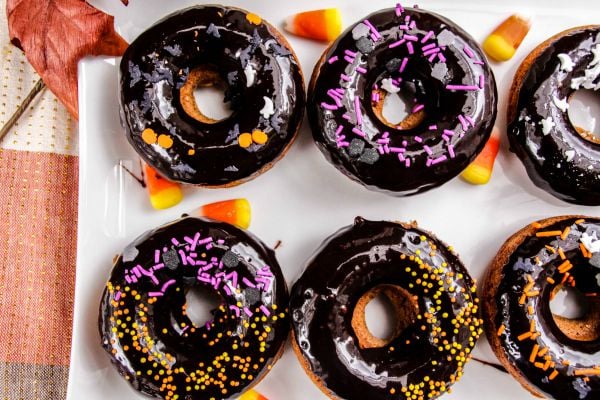 There are so many ways to enjoy this doughnut recipe, but the addition of Halloween sprinkles has to be the most fun. Let the kids get involved by decorating their own. Depending on the sprinkles used, these doughnuts can look spooky, or gorgeous. It's all up to your preference.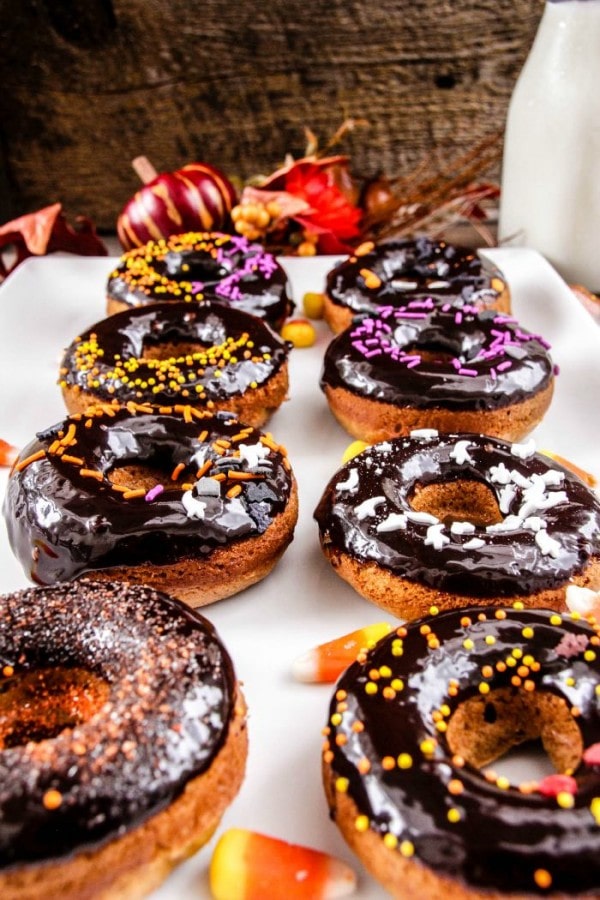 Gingerbread Doughnut Recipe with Dark Chocolate Glaze and Halloween Sprinkles
This recipe is adapted from The Comfort of Cooking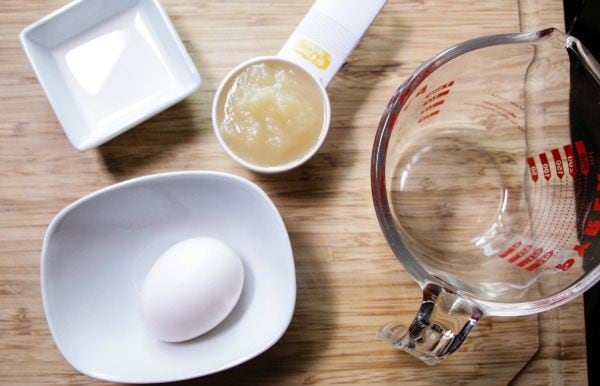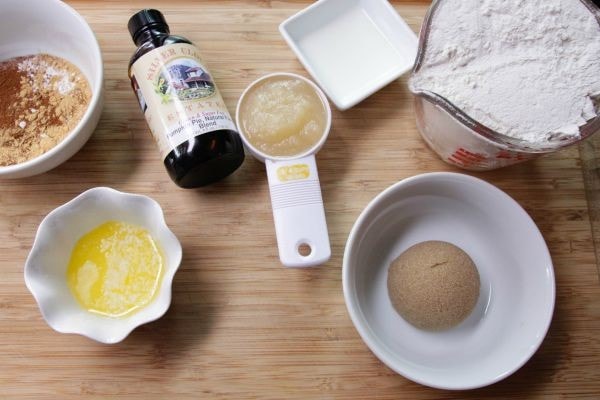 Ingredients:
1 cup all-purpose flour
2 Tablespoons granulated sugar
1 teaspoon ground cinnamon
1/2 teaspoon baking soda
1/4 teaspoon Kosher salt
1/8 teaspoon ground nutmeg
1/8 teaspoon ground cloves
1/2 cup buttermilk
1/4 cup vegetable oil
3 Tablespoons molasses
1 large egg
1 teaspoon pure vanilla extract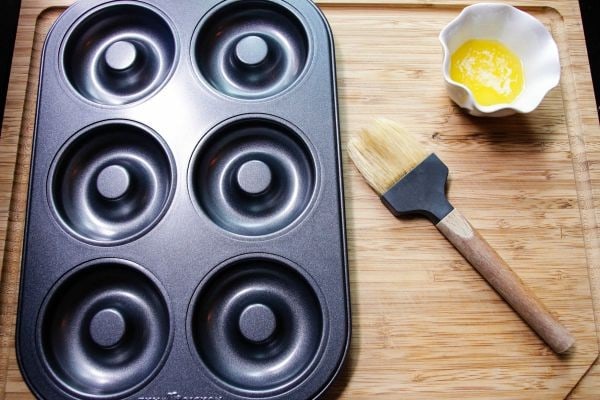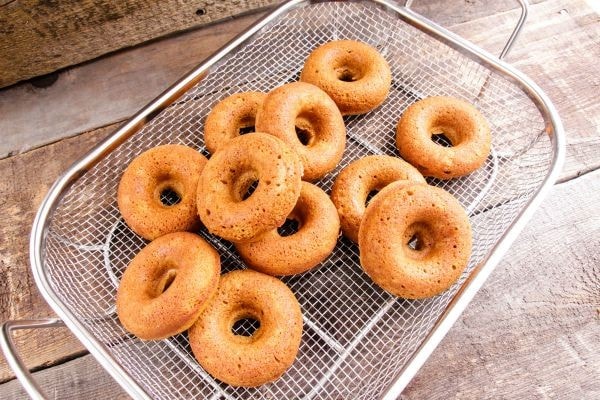 Directions:
Preheat the oven to 350 degrees F. Lightly grease a standard size 6-cup donut pan.
In a large bowl, combine flour, sugar, cinnamon, baking soda, salt, nutmeg, and cloves. Mix well.
In a separate smaller bowl, combine buttermilk, oil, molasses, egg and vanilla. Mix well.
Pour wet ingredients into dry ingredients, mixing until just combined. Do not over-mix or your donuts could be tough. Batter should be lumpy.
Spoon batter equally into the 6 donut pan cups.
Bake for 12-14 minutes, or until a toothpick inserted into a donut comes out clean.
Allow donuts to cool completely then dip in dark chocolate glaze and finish with an assortment of Halloween sprinkles.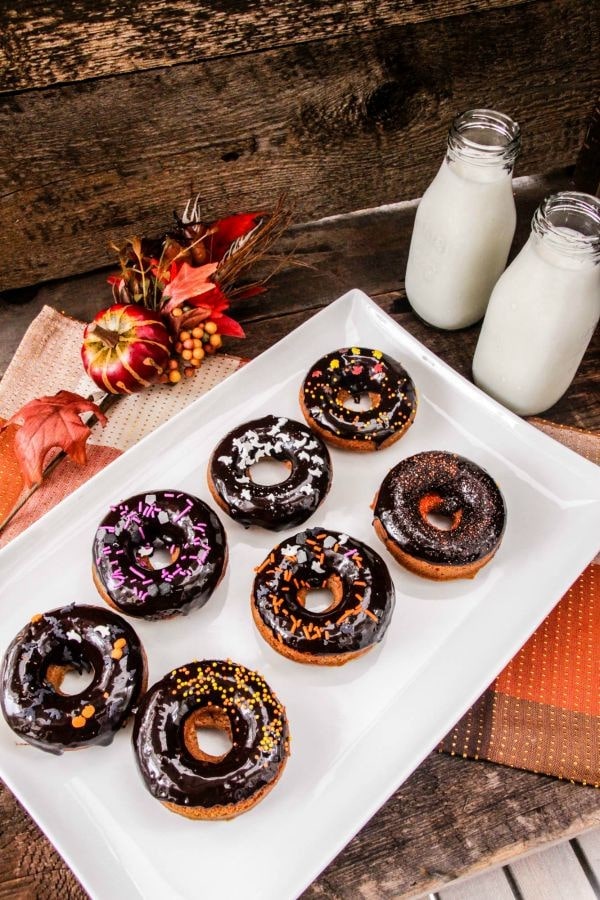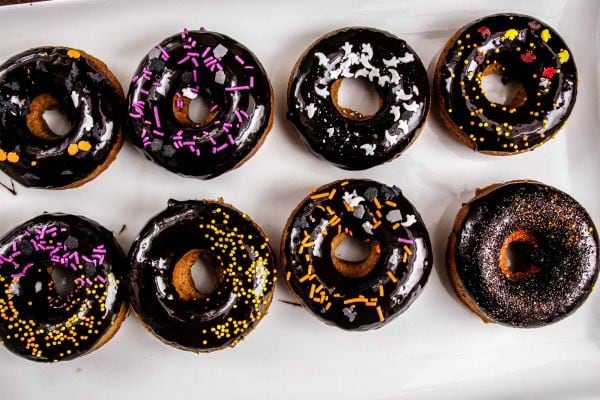 Dark Chocolate Glaze:
Dark Chocolate Glaze recipe adapted from Martha Stewart
4 ounces bittersweet chocolate (61 percent to 70 percent cacao), finely chopped (3/4 cup)
3 tablespoons unsalted butter, cut into small pieces
1 tablespoon whole milk
2 teaspoons light corn syrup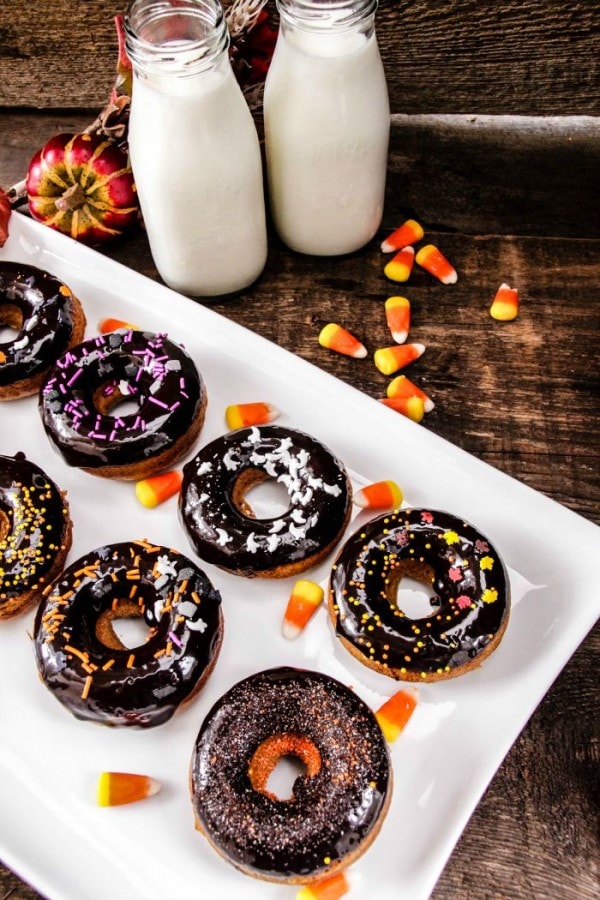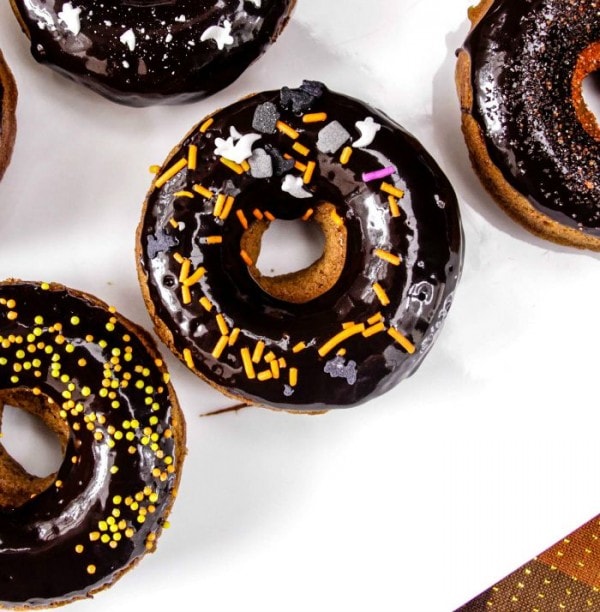 Directions:
Melt chocolate and butter in a bowl set over a saucepan of simmering water, stirring until smooth. Remove from heat, and stir in milk and corn syrup. Use immediately.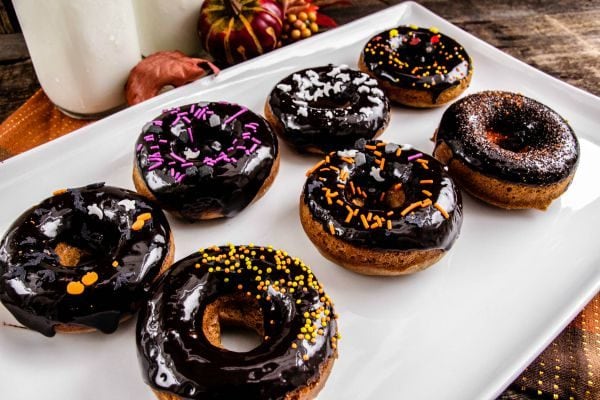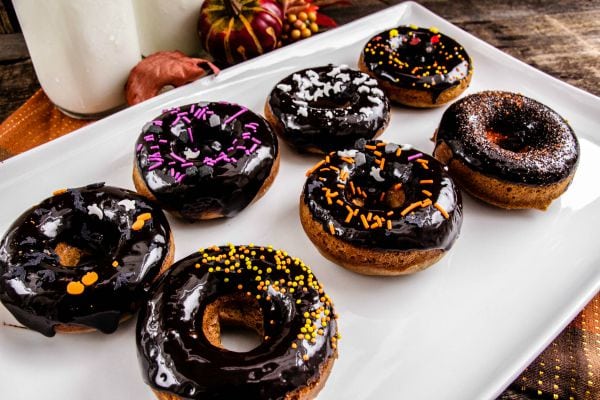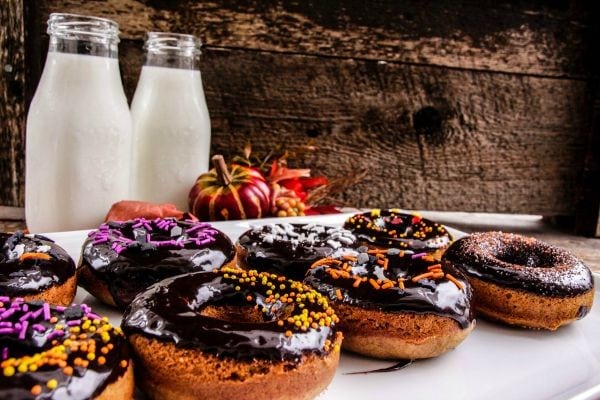 Have you ever made a gingerbread doughnut recipe? How would you decorate yours?