The holidays have always been sort of stressful for me, even growing up because my family is so large and divided. Now that I'm an adult and my kids go through the same sorts of stress, we find little ways to spread cheer throughout the holiday season to make the whole month festive. A huge thank you to Betty Crocker for sponsoring this post and helping me #SpreadCheer this holiday season!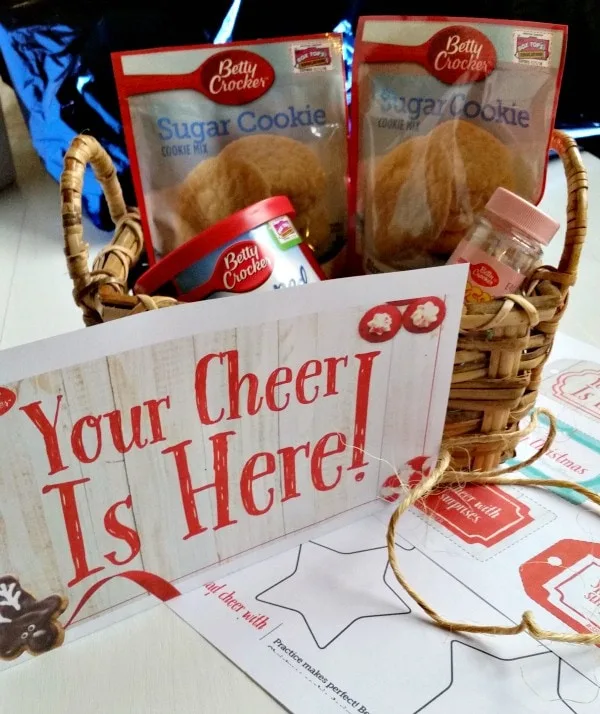 How to Spread Cheer
If you've ever been Boo'd on Halloween then you'll quickly understand how this #SpreadCheer method works.
First, you get your kids and head on over to Dollar General to gather your supplies. (Don't forget your coupon!)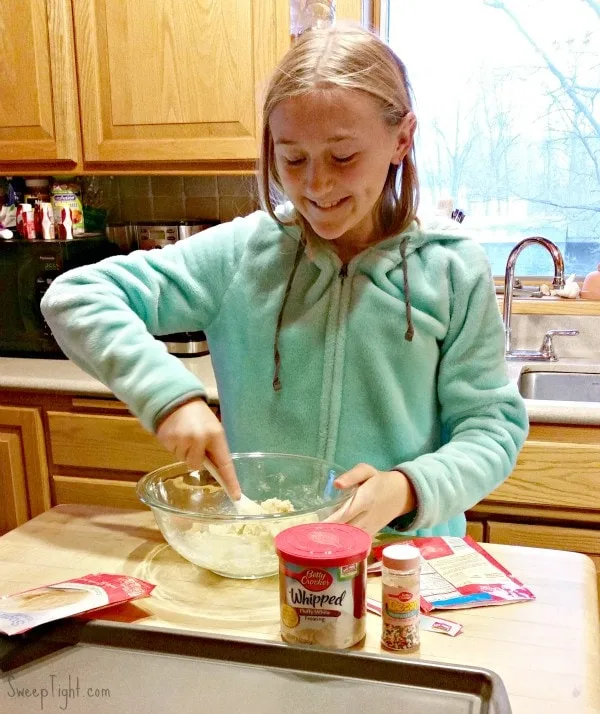 Pick up a cute basket or box, Betty Crocker cookie mix (the 1.5oz bags make the perfect amount of cookies), and your choice of cookie decorations. We chose to use a Betty Crocker whipped vanilla frosting and sprinkles.
Download and print these cute and fun printables. You'll need the first one for the gift tags, the second one to design your cookies, and the third one to leave with your basket.
Free Holiday Printables
Now for the fun part: get in the kitchen and get cooking! Let the kids get their hands messy with dough and frosting. Play your favorite holiday music to make sure you've got just the right ambience.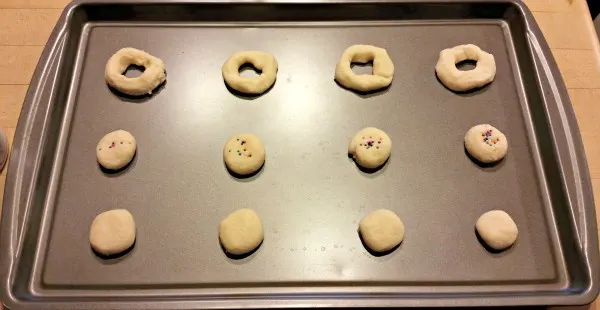 Once your cookies are baked to perfection, let them cool and then decorate. This is my kids' favorite part of the whole process. We put some of ours into small, clear baggies to make sure they stayed looking nice.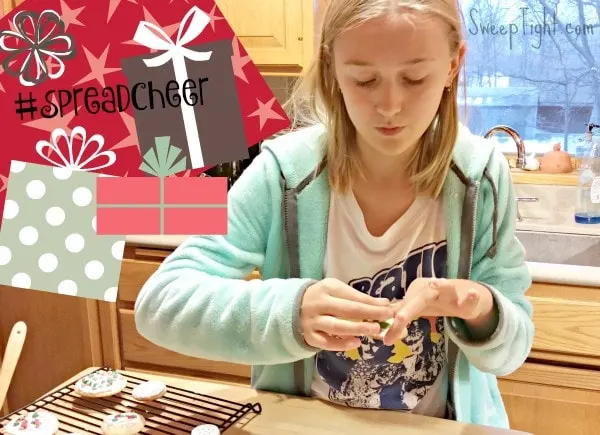 Once all the cookies are dressed, assemble your basket. Use the printable tags and arrange to your preference.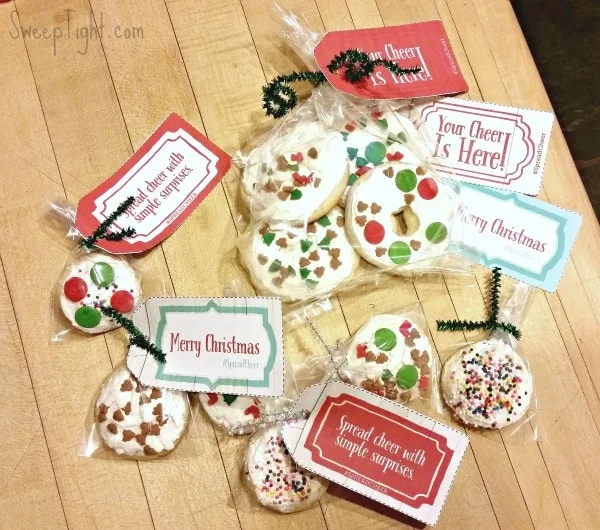 Pick a neighbor, and either 'knock knock ditch' your basket at their front door leaving the #SpreadCheer instructions taped to their door, or deliver it directly. We chose to stick around so we could see their smiling faces when we dropped off our goody basket.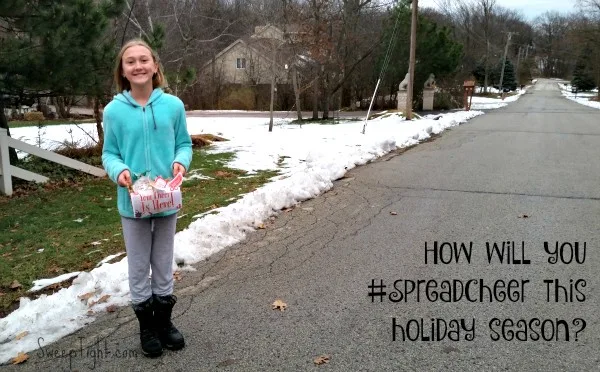 The goal is to get them in the mood to spread cheer too! For just a few dollars in supplies/ingredients, and some fun in the kitchen, you can make spreading cheer contagious in your whole community.
Spread cheer to neighbors, local shelters, fire departments, police stations, family, friends, small businesses, animal rescues, and anywhere you can think of. Who in your neighborhood could use a positive gesture around the holidays?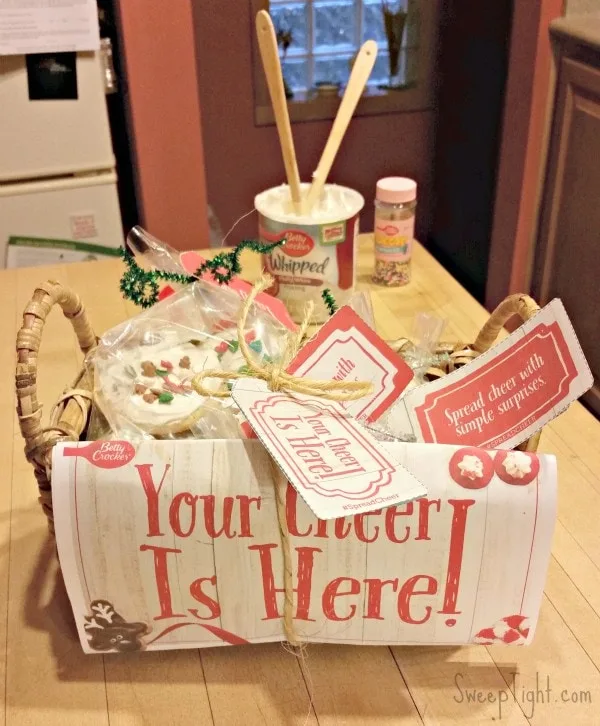 Christmas Cookie Recipes to Try:
How to Spread Cheer and Encourage Others
M​ake a​ #SpreadCheer ​basket and take a photo of the delivery.
​Share it on social media with the hashtag #SpreadCheer and nominate 2 friends by tagging them to #SpreadCheer in their neighborhood.
​Make sure they either tag you in their post or link their #SpreadCheer post!
Who will you nominate to spread cheer?