Toys R Us now offers an adorable selection of pet toys available exclusively at PetSmart. The collection is so cute and we have been having a blast! Each toy is designed to stimulate your pup's senses to keep them busy for hours. Having a new puppy at home, this is much appreciated! We were sent products for review.
Toys R Us Pet Toys from PetSmart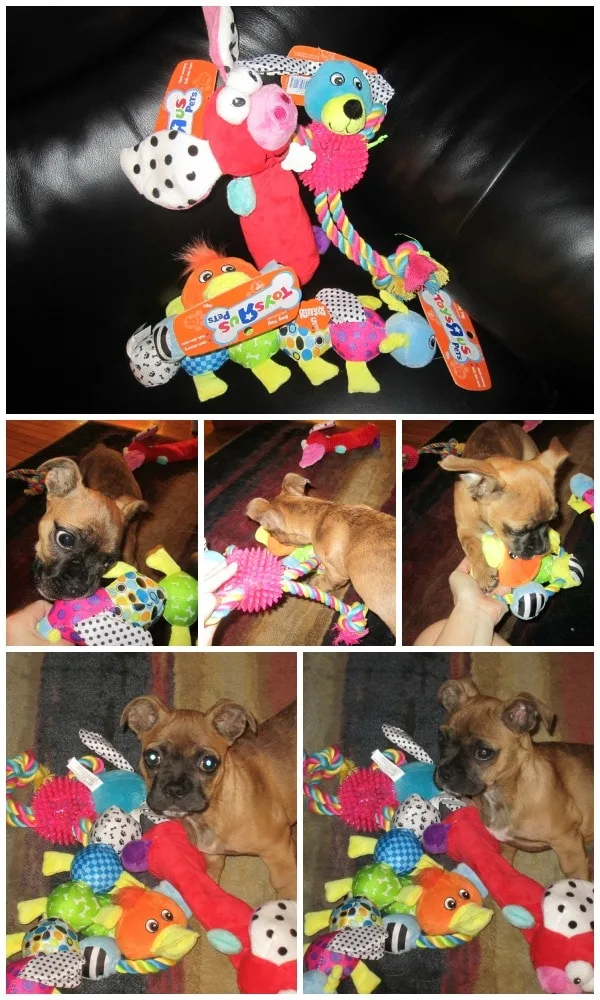 We received an assortment of four toys. Just opening the box to find the colorful display was fun! Once we introduced them to the Grump and Hilo it was game-on! They were so excited and there was no doubt in their minds that these toys were for them.
Both dogs loved all of the toys, but the puppy by far was most fascinated by the Toys R Us® Pets Plush Animal Water Bottles. What a great idea this is! This is basically a plush sleeve that is covering an empty water bottle. The crinkling noise that it makes, and the textures involved keep the puppy entertained for a long time. Once it's all smooshed down, we can simply replace the water bottle. Genius!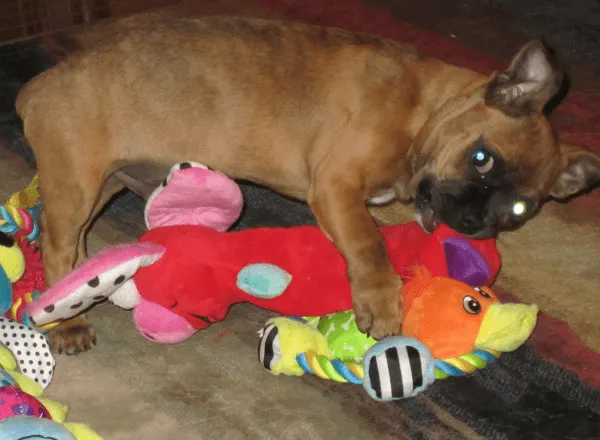 The dogs also love to play tug-of-war with all of the toys. Thanks to Toys R Us and PetSmart our living room has been transformed into a doggy playroom!
If you love to spoil your furry friends, I would highly suggest checking out these toys at PetSmart. They are fun, durable and affordable. I truly believe that the key to a well-behaved puppy is a happy and busy puppy! Since his toy options have increased we are finding that he gets into less trouble. Puppies need to chew, so give them something to chew on… otherwise it will be your shoe!