If you're looking for wine cork craft ideas, here is a DIY kitchen utensil holder that will look great in your kitchen or make an ideal gift for wine lovers. If for some crazy reason you end up with an abundance of wine corks (I know, I'm not sure how it happens either), there are plenty of wine cork craft projects out there to put them to good use.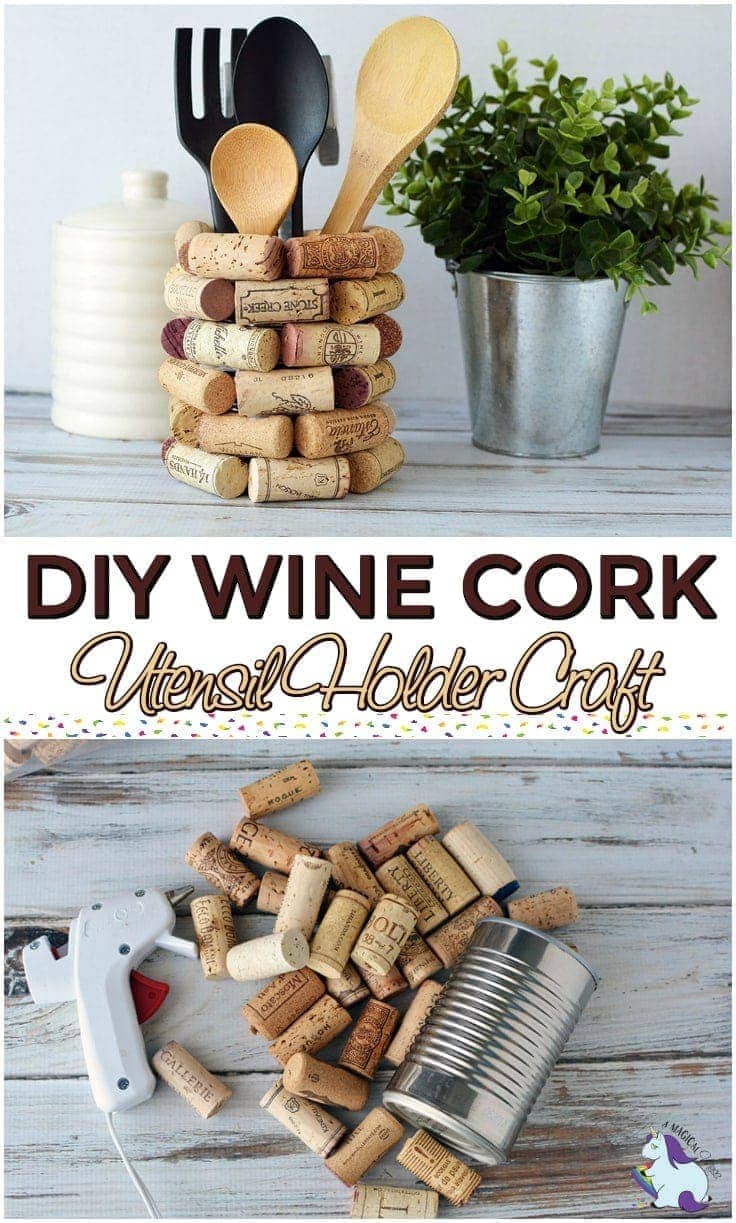 Kari from Craft Create Cook provided this project for us. Check out her super cute Thanksgiving Turkey Corks. Crafts with wine corks are fun to make and an excellent way to upcycle.
Shelley created glue gun crafts for back to school recently. This kitchen utensil holder is more for the adults. If you plan to make some homemade holiday gifts this year, you'll want to add this wine cork utensil holder to the list.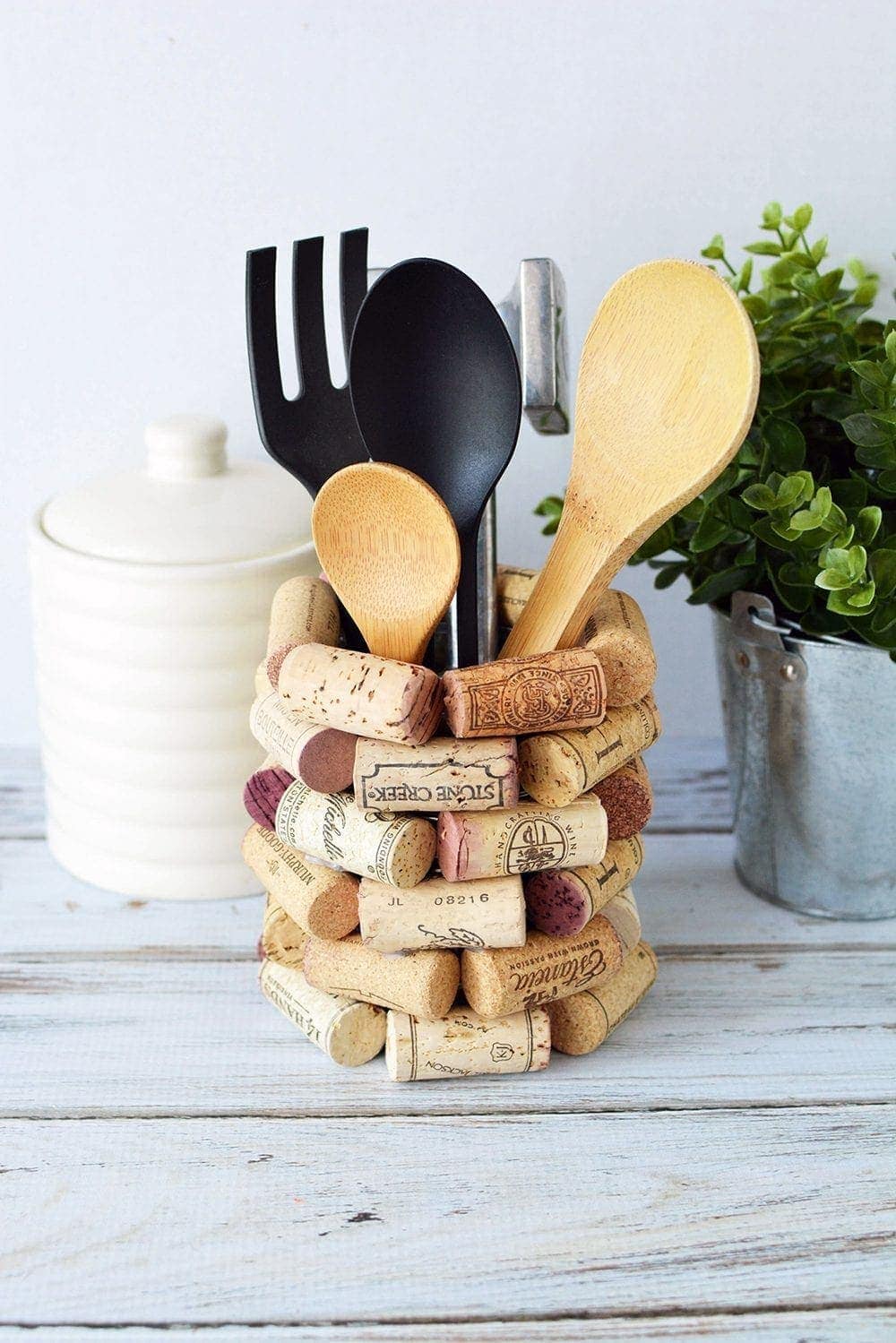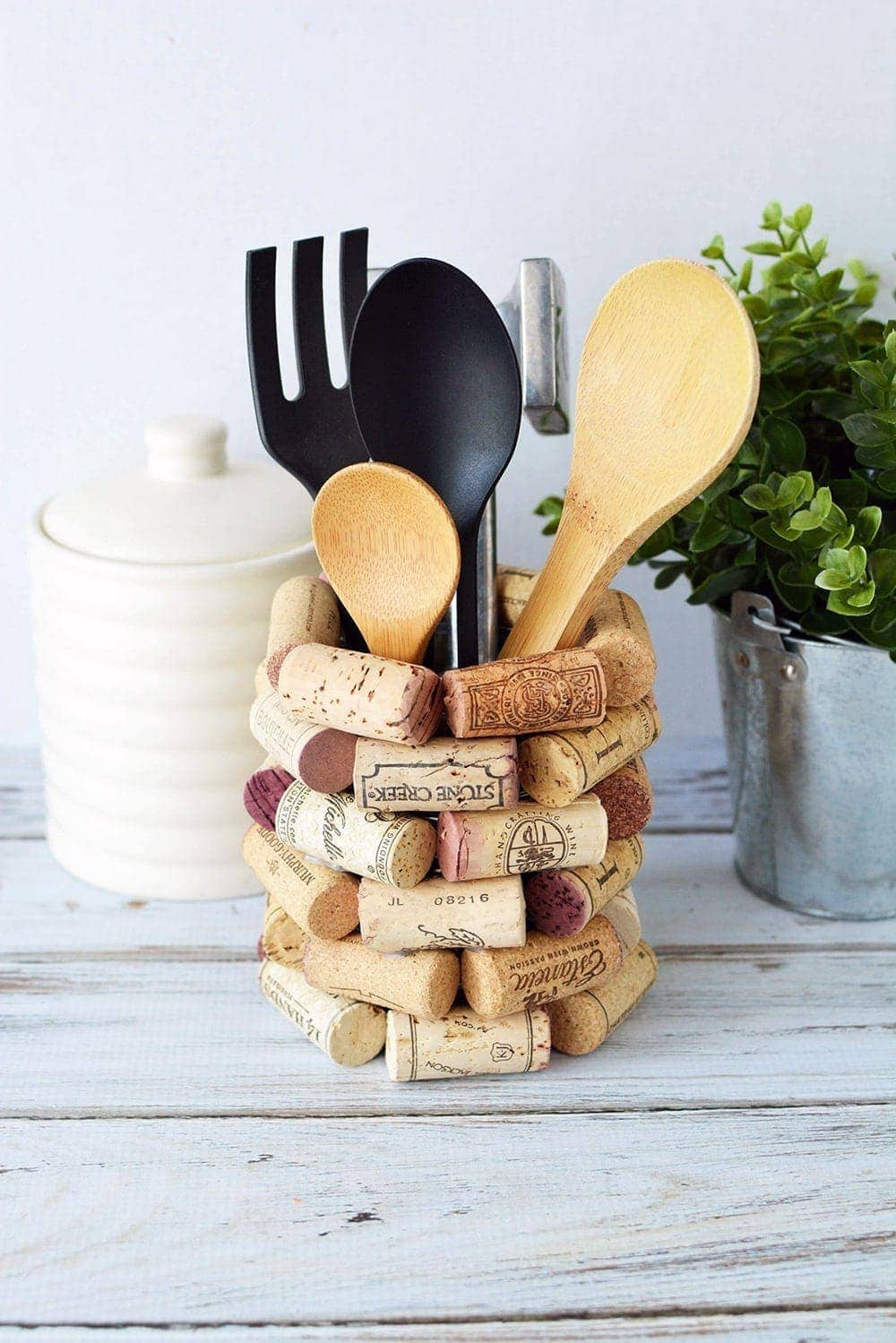 Wine Cork Craft Ideas – DIY Kitchen Utensil Holder
Materials:
Empty tin can, washed and dried. This is a larger soup can or a can for pie filling or beans/tomatoes/vegetables.
High-temperature hot glue and glue gun
Natural corks (vs. synthetic)
Directions: 
Cover a flat surface with wax paper to protect it.
Place your can onto the surface and place corks around the can making sure they fit. Leaving your can upright, place the hot glue on the cork and press onto the can, keeping the bottom row of corks flat to the bottom of the table. Let the glue set a bit. Flip the can over and add hot glue where the corks meet. Let set to harden.
Return the can to the upright position and continue to place corks, on top of the bottom row. Add hot glue to the cork and press firmly onto the can. Continue until the entire can is covered.
Once at the top of the can, you may have about 1/4′ to 1/2″ of the can to work with. Add glue to the top of the can and press corks firmly onto the can. Let set so the glue can harden.
Fill your can with your favorite kitchen utensils, flowers, plants, or pencils.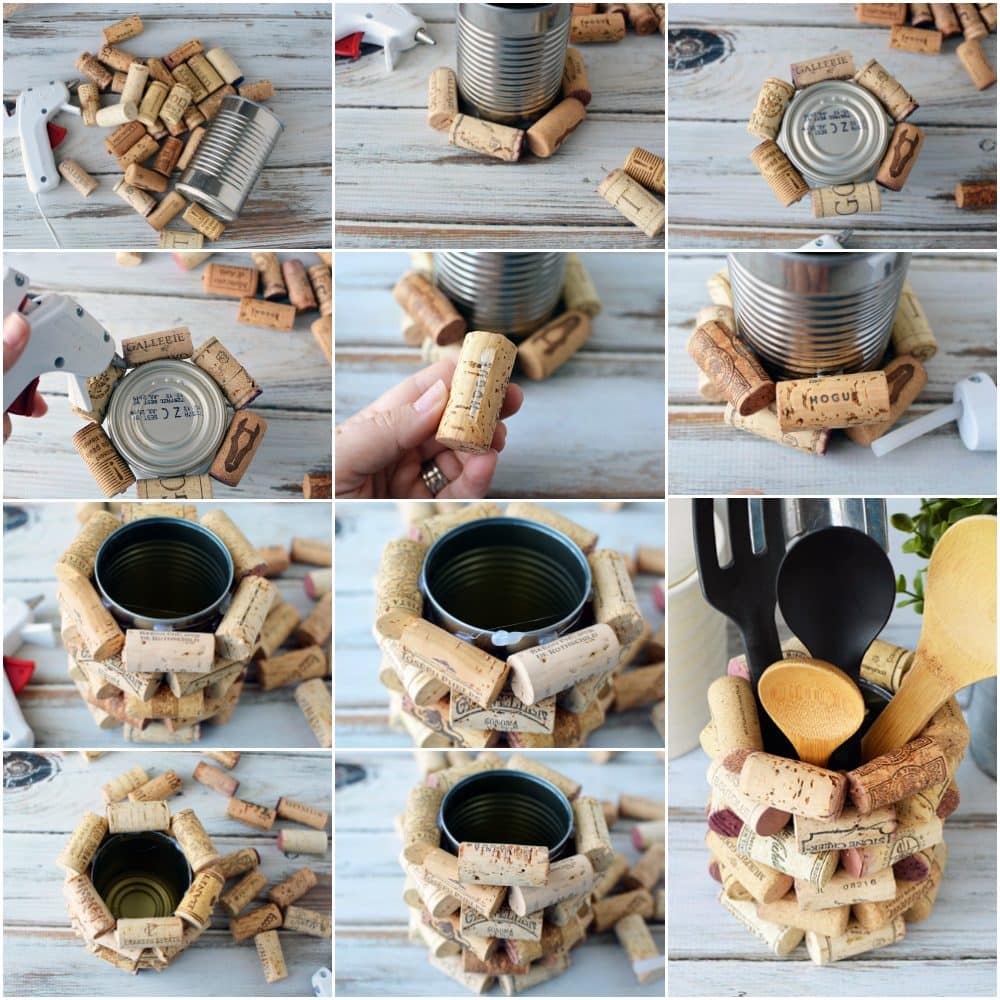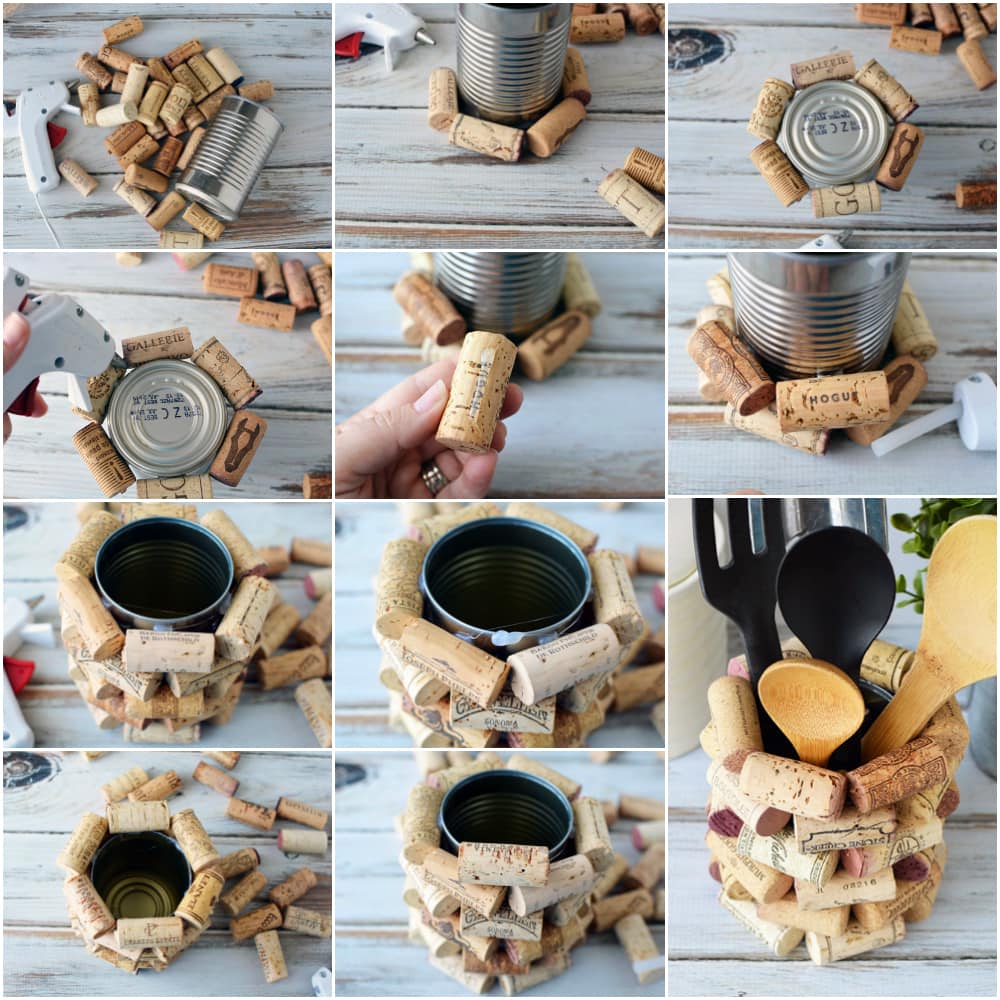 If you're not a big wine drinker but want to create a wine cork craft for a friend, you can purchase corks on eBay. Heck, if you are a wine drinker and not a big crafter, go ahead and sell corks on eBay! We all have a purpose, my friends.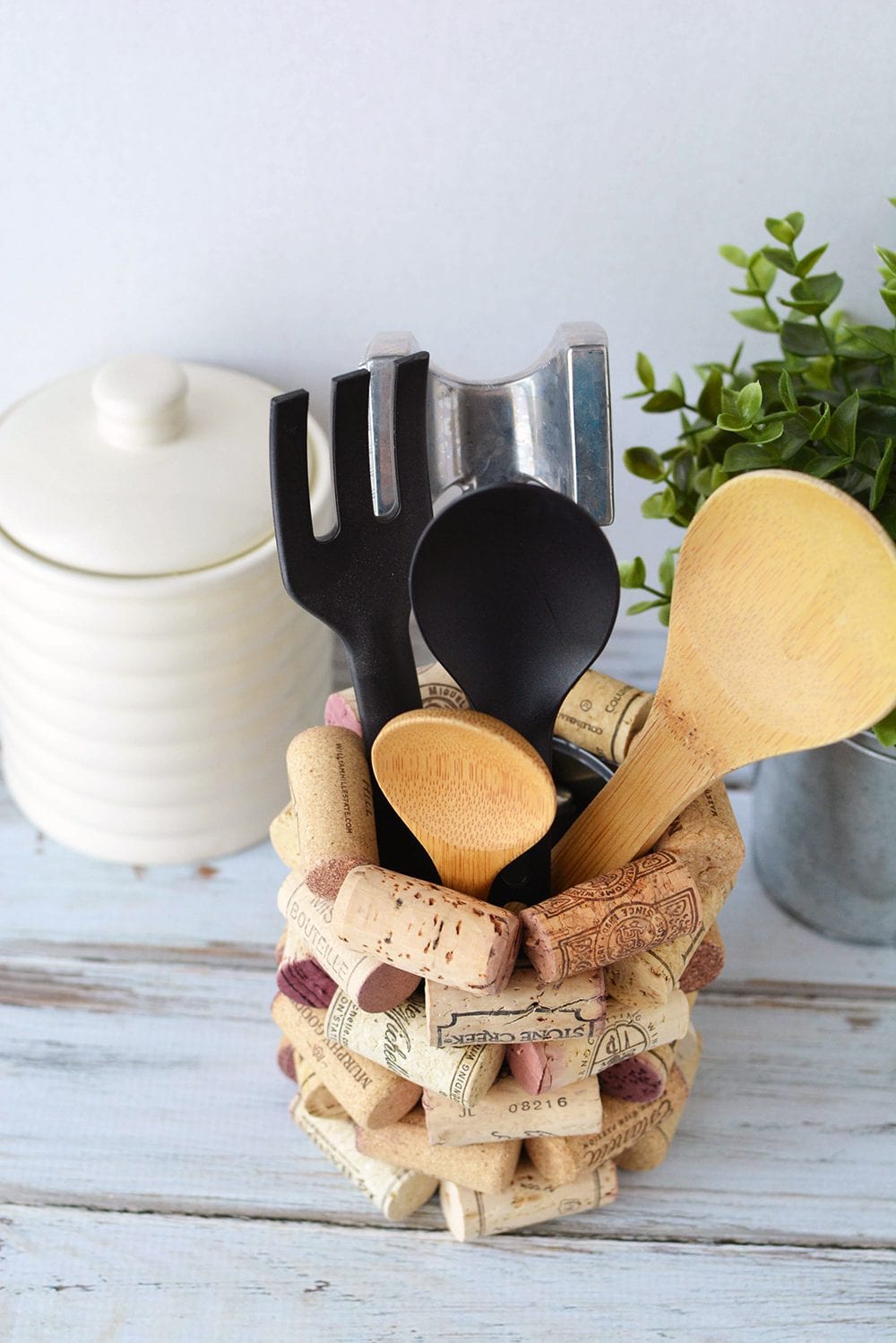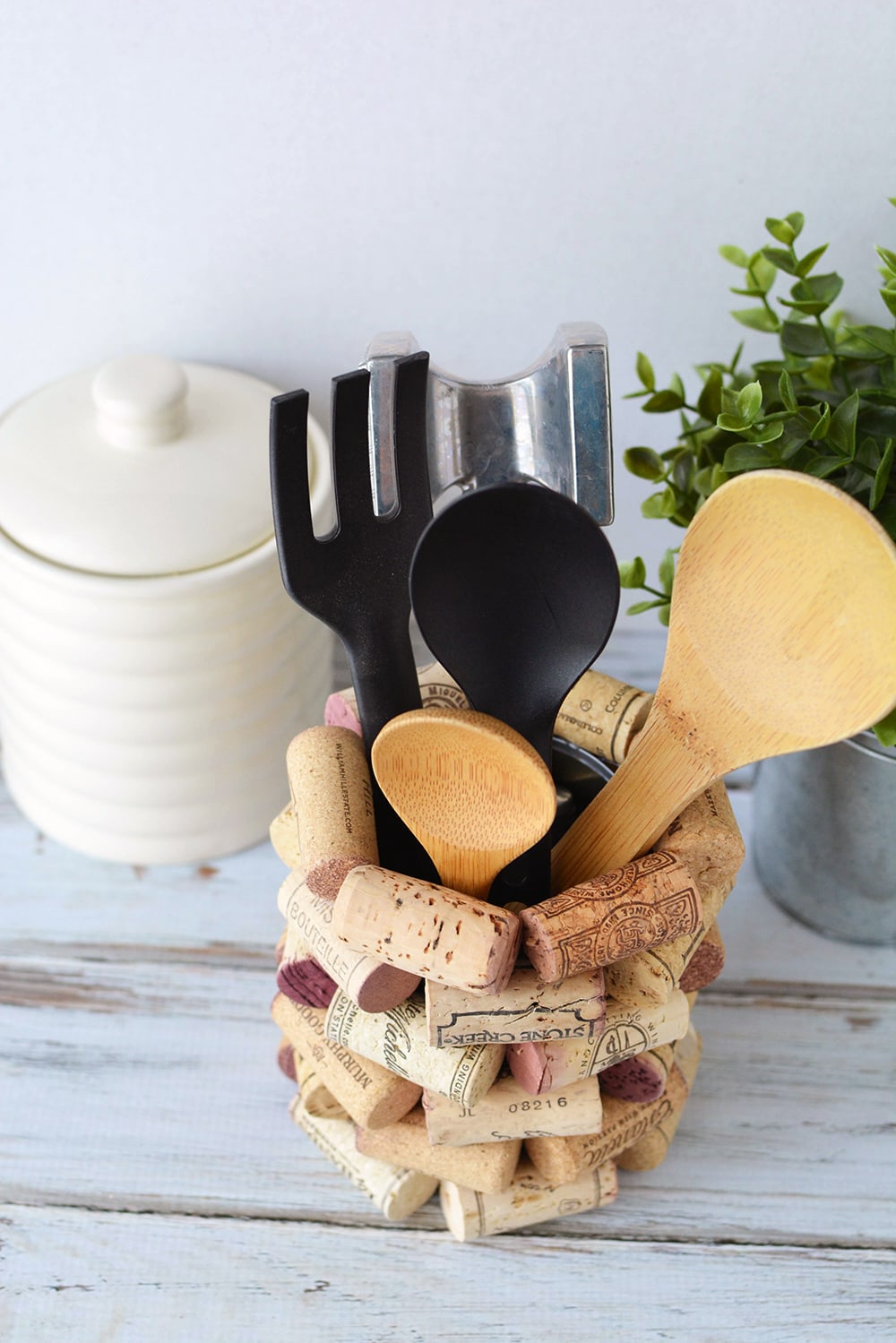 Would you like this DIY kitchen utensil holder?
Rainbow Crumbs for You
Weekly newsletter with our latest posts and shenanigans.