These glue gun crafts can be altered to anyone's preference or for any occasion. The concept is excellent for decorating school supplies, making ornaments, or embellishing greeting cards. Use your own doodles, sequins, or print your favorite images from your computer.
Using an awl to make a small hole, these charms can also be made into jewelry! Whatever you decide, make sure you're using the best glue guns–this basically creates a DIY vellum embellishment. This post was sponsored by the Role Mommy Writer's Network. All thoughts and opinions are my own.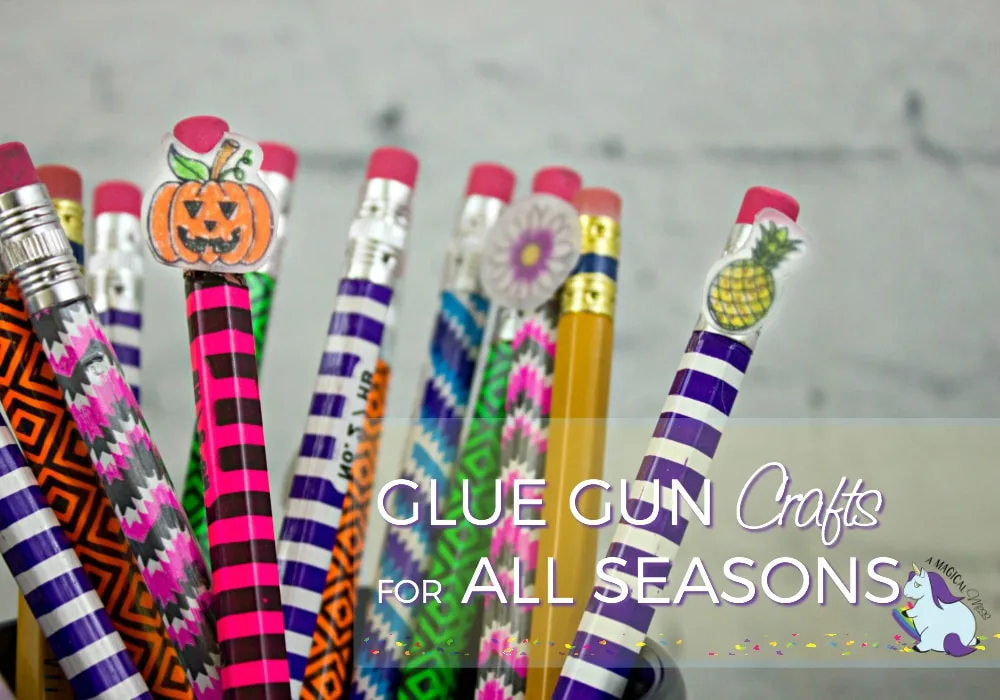 Glue Gun Crafts
The kids have been back in school for a few weeks now, and the initial excitement is wearing off. With Halloween coming up, this glue gun craft is a great way to prepare for the holidays and inspire that academic spirit.
Again, there is no creative cap on where this craft can take you. Once you master the technique, these little charms can be put anywhere.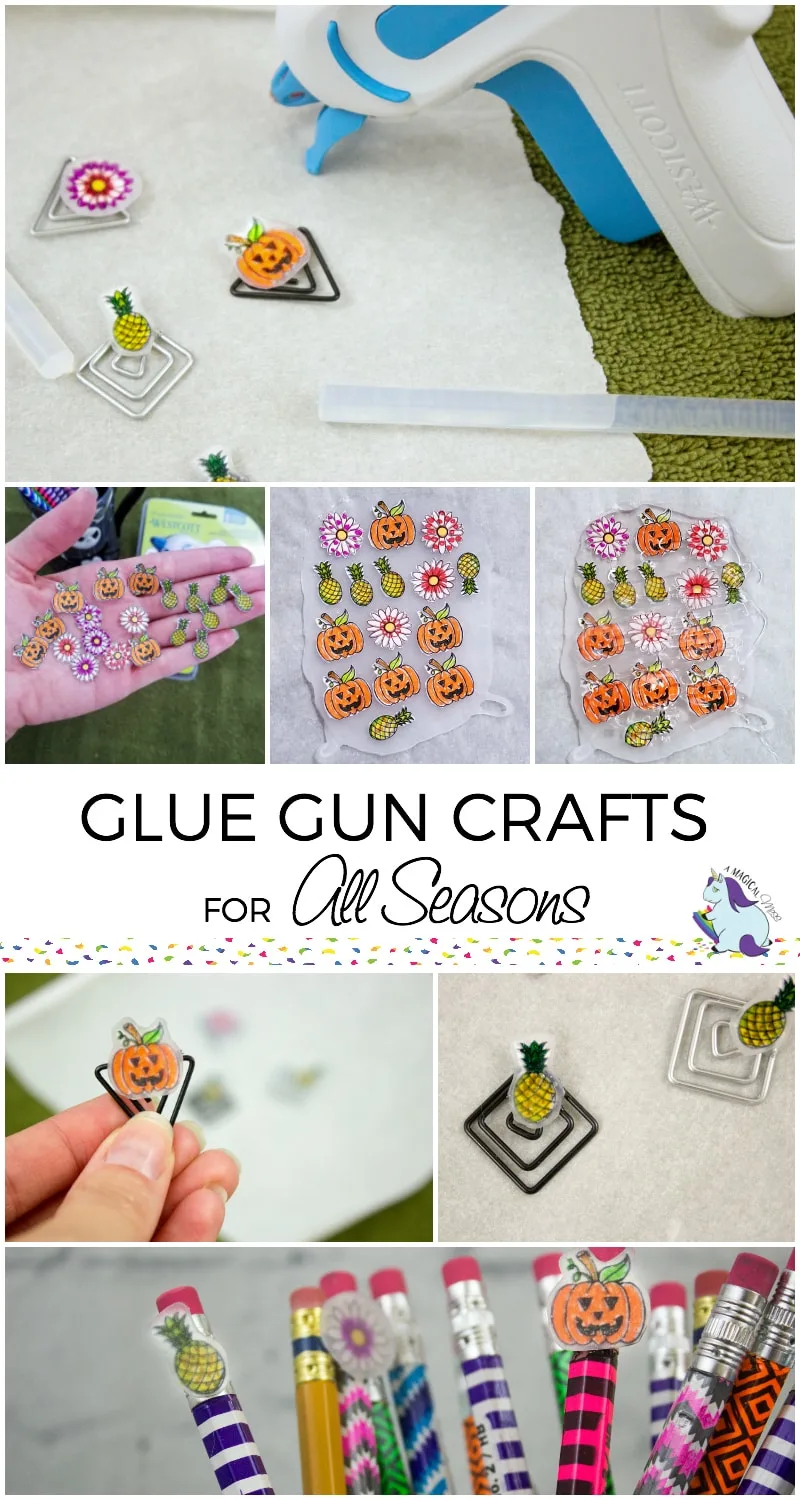 Mini Vellum Embellishments
Supplies Needed:
Wescott® Mini Glue Gun
Wescott All Temperature Mini Glue Sticks
Parchment Paper
Iron
Scissors
Small Photos, Sequins, Beads, Sprinkles, etc.
Something to decorate! (Pencils, paperclips, purses, folders, calculators, water bottles, the options are endless!)
To get a better idea of this process, watch the instruction video here:
Instructions:
If you're using printed photos, color if needed, and cut out in your desired shape. Set aside.

Plug in your iron and preheat to the highest setting. Plug in your Mini Glue Gun. It only takes about 30 seconds before it's ready to use.

Cover your surface with a heat-safe mat or use an ironing board.

Lay out a piece of parchment paper and cover a small area (depending on the size of your pictures) with glue.

Using another piece of parchment paper, lay over the glue and press flat with the hot iron. Let cool.

Peel off the top portion of parchment and align your decals on the flattened glue.

Add another layer of glue and repeat step 5. Let cool.
NOTE: If you want a thinner final product, skip step 4 and just cover the decals directly without the first layer of glue.

For a shiny, clear surface, hover your hot iron about 2 cm over the glue for 3 minutes. Do not let the iron touch the glue or you'll have a sticky mess to deal with. If this happens, turn your iron off immediately, let it, and the glue cool completely before picking off.

Once shiny, let cool and then cut out your little pictures or designs.

Use your Mini Glue Gun or Pen to stick these virtually anywhere! As you can see, we decorated pencils and paperclips.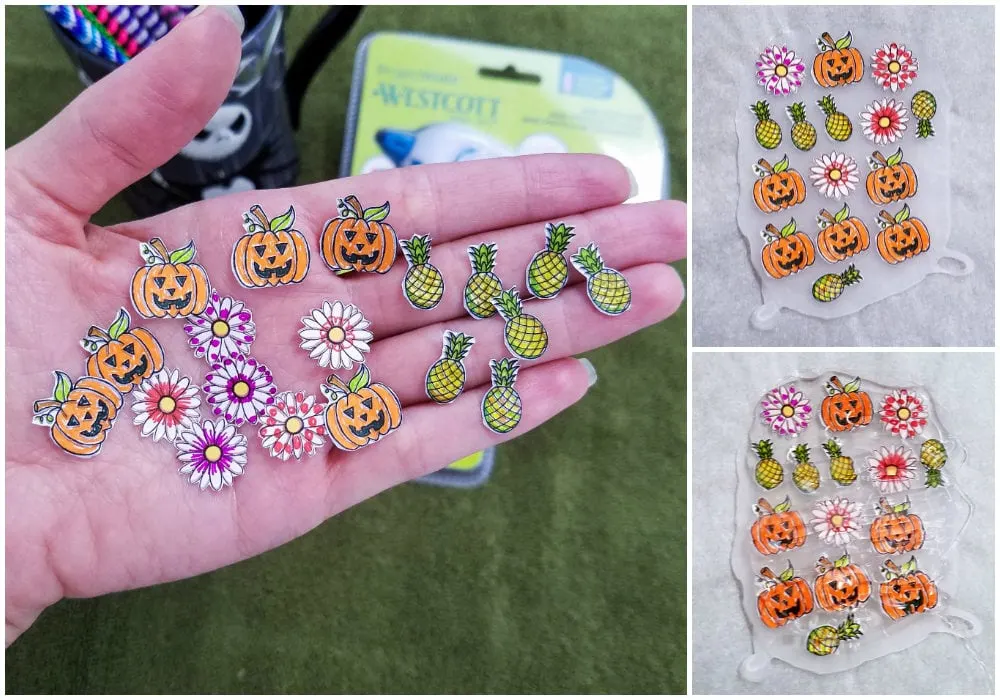 For more creative ideas, visit the Wescott Creativators.
Wescott Creative Tools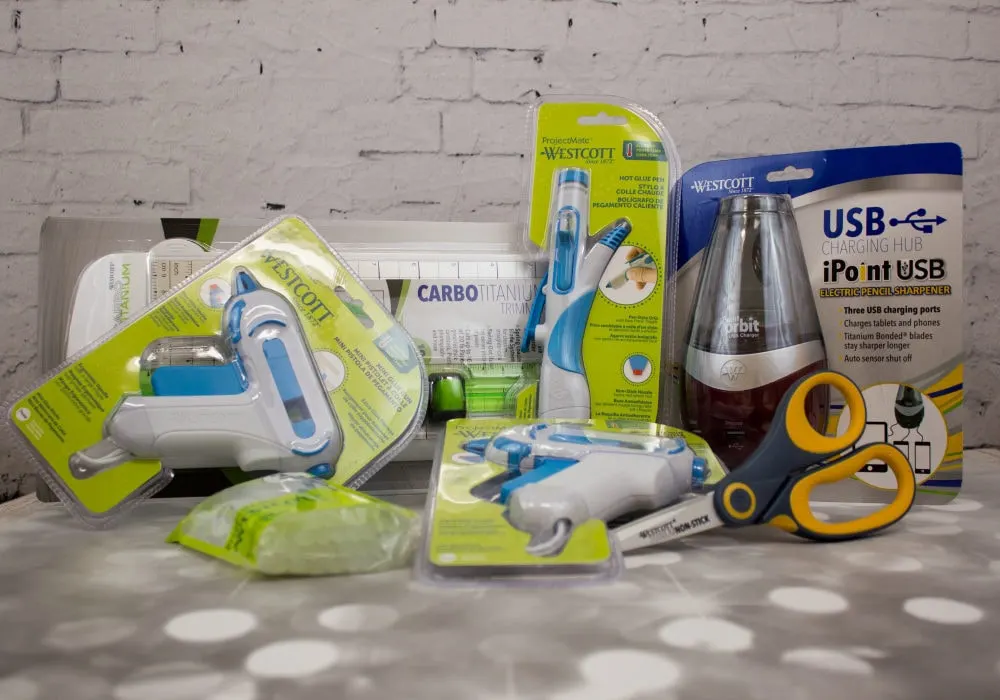 The new Mini Hot Glue Guns and Hot Glue Pen are now available at Michaels and can also be purchased online. These are the ultimate tools needed for all your holiday crafting needs!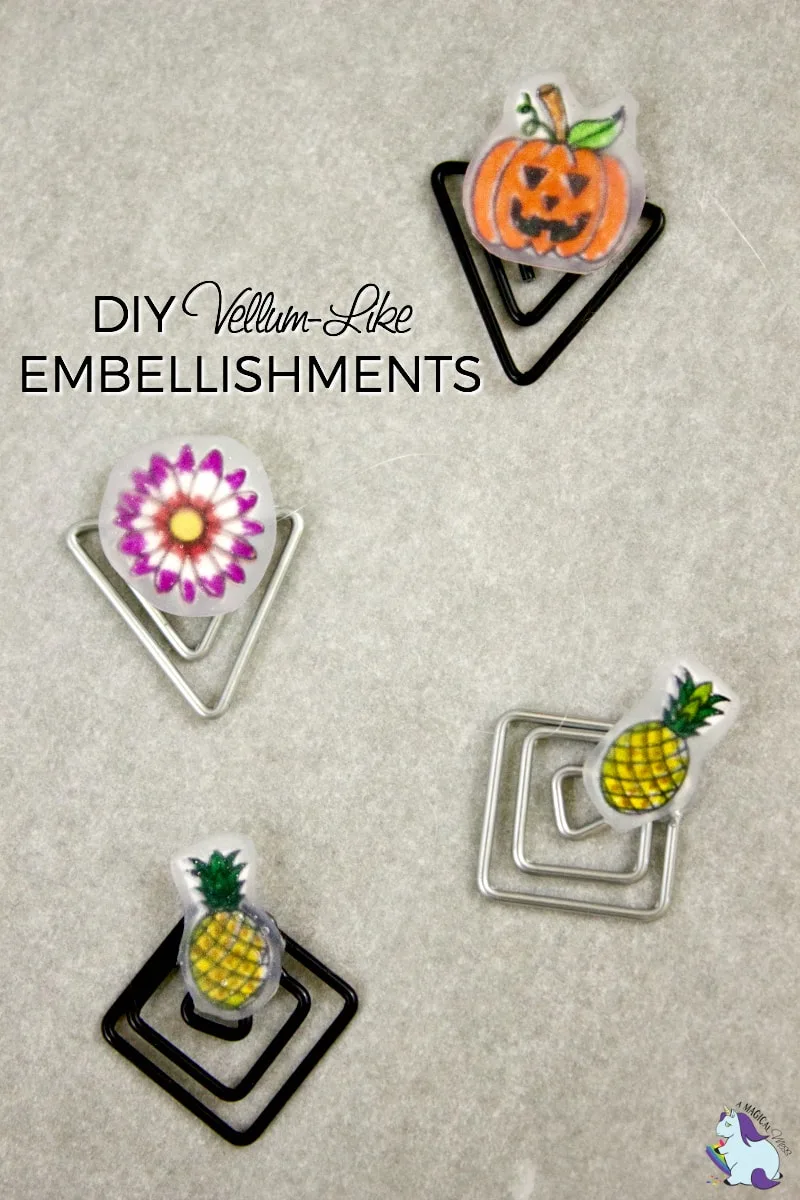 More Crafts
What kind of glue gun crafts will you make with this technique? Tell us in a comment below!