A homemade brown sugar scrub recipe is good to have on hand. It's easy to make a relaxing scrub for yourself or create nice gifts for others during the holidays.
This gingerbread brown sugar scrub recipe will surround you in the scents of holiday desserts for nice and relaxing baths during this busy time of year.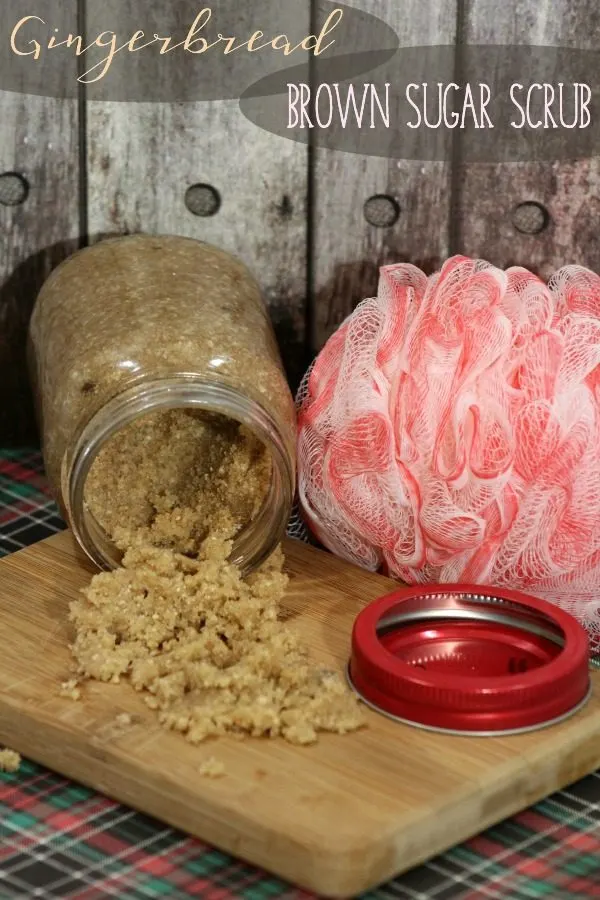 Gingerbread Brown Sugar Scrub Recipe
If you want to make your own DIY brown sugar scrub it's quite easy to do so. It's fun to make bath and body scrubs for yourself or for gifts.
I love to use jelly jars to add to pampering gift baskets. If you need a holiday gift for a friend, teacher, or anyone, you can make gift baskets that are quite easy and affordable.
Little jars of sugar scrub, maybe some tub teas, a loofah, a lip scrub, and anything else that goes along with a relaxing bath will make an adorable and useful gift!
Gingerbread Sugar Scrub Ingredients
Here's what you need to make this easy sugar scrub. The measurements are in the printable how-to card below.
Light brown sugar
Granulated sugar
Coconut oil
Vanilla extract
Cinnamon
Nutmeg
Ground ginger
Allspice
Jars with lids and labels
How to make Brown Sugar Bath and Body Scrub
Melt your coconut oil so it's liquid enough to mix.
In a large mixing bowl, mix together all of the sugars and the coconut oil. Mix well to combine.
Add in the vanilla and the spices and continue to mix well.
Once all the ingredients are well incorporated, scoop the scrub into a jar or jars and seal with a lid.
Label the jar or jars so it's not mistaken for something edible.
To use, place a small amount of scrub onto a loofah, washcloth, or your hands and gently scrub your body.
Coconut oil is known to help soothe dry sink, so this is a great way to exfoliate and moisturize at the same time.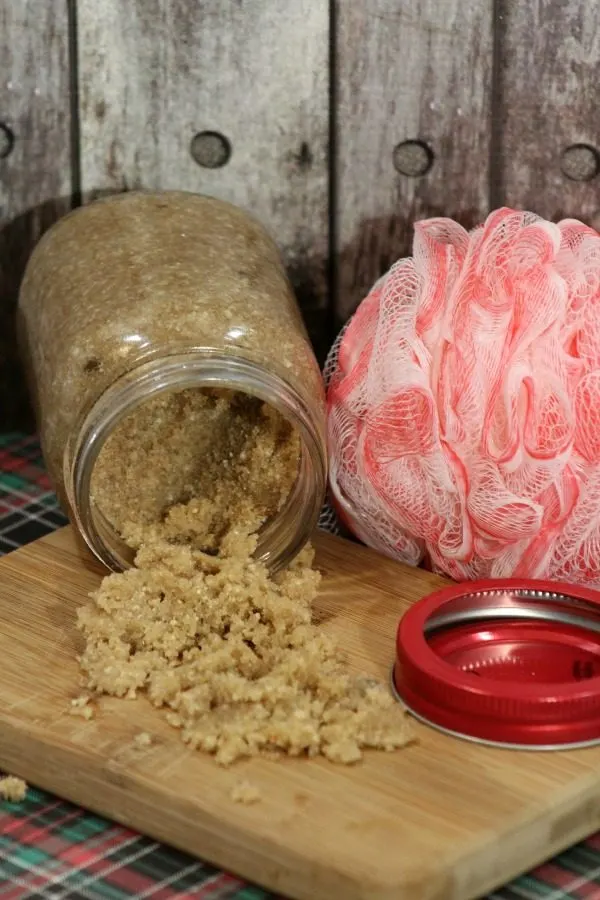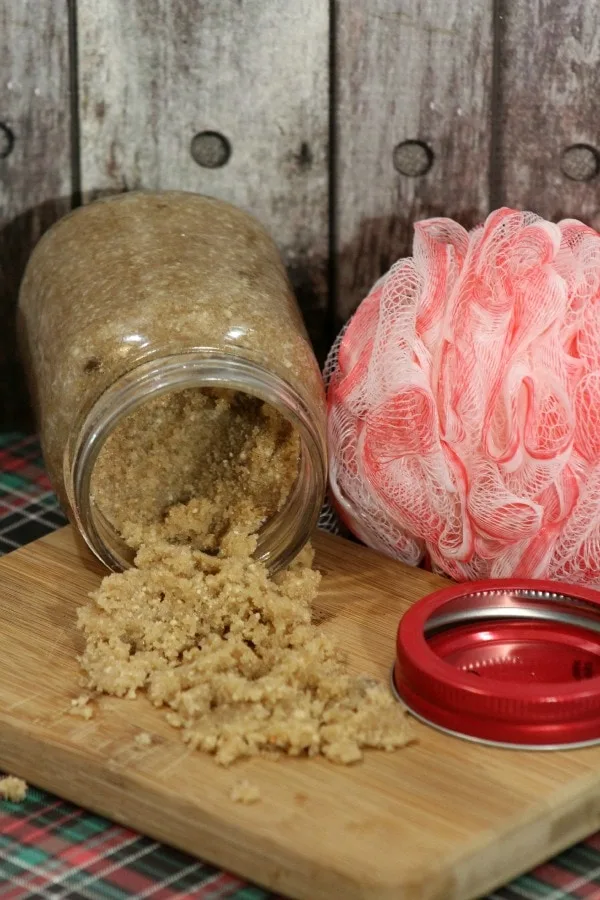 Yield: 1.5 cups
Gingerbread Sugar Scrub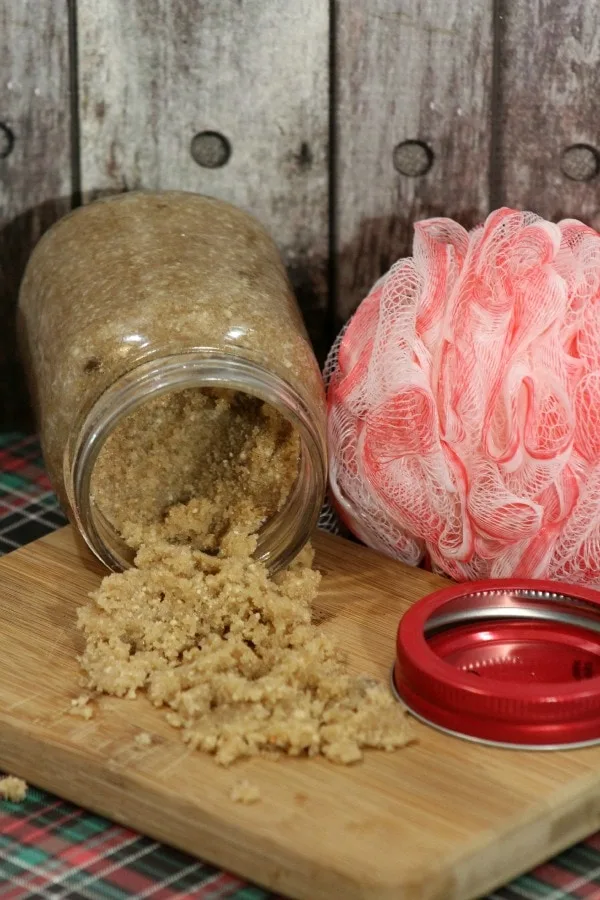 DIY sugar scrub that's perfect for the holiday season. The gingerbread scent smells good enough to eat, but don't! Just relax and enjoy this brown sugar scrub in the tub. 🙂
Materials
1/2 cup light brown sugar
1/2 cup granulated sugar
1/2 cup coconut oil
1 tsp vanilla extract
1/2 tsp cinnamon
1/2 tsp nutmeg
1/2 tsp ground ginger
1/2 tsp allspice
Tools
Mixing bowl
Measuring tools
Airtight containers
Labels
Instructions
Melt down your coconut oil as needed so you can mix it with the other ingredients.
Add all sugars and coconut oil to a large bowl and mix well to combine.
Add in vanilla and spices. Mix well for about two minutes to combine.
Scoop into a jar and seal with lid. Label the jar so it's not mistaken for food.
Recommended Products
As an Amazon Associate and member of other affiliate programs, I earn from qualifying purchases.
If you love sugar scrub recipes that smell delicious, you must try this Mint Chocolate Sugar Scrub. It smells like a Thin Mint Girl Scout Cookie!
Make some sugar scrubs, grab a book and some candles, a glass of wine if that's your thing, and enjoy some relaxing bath time.
Pin this image to your self-care board to save and share!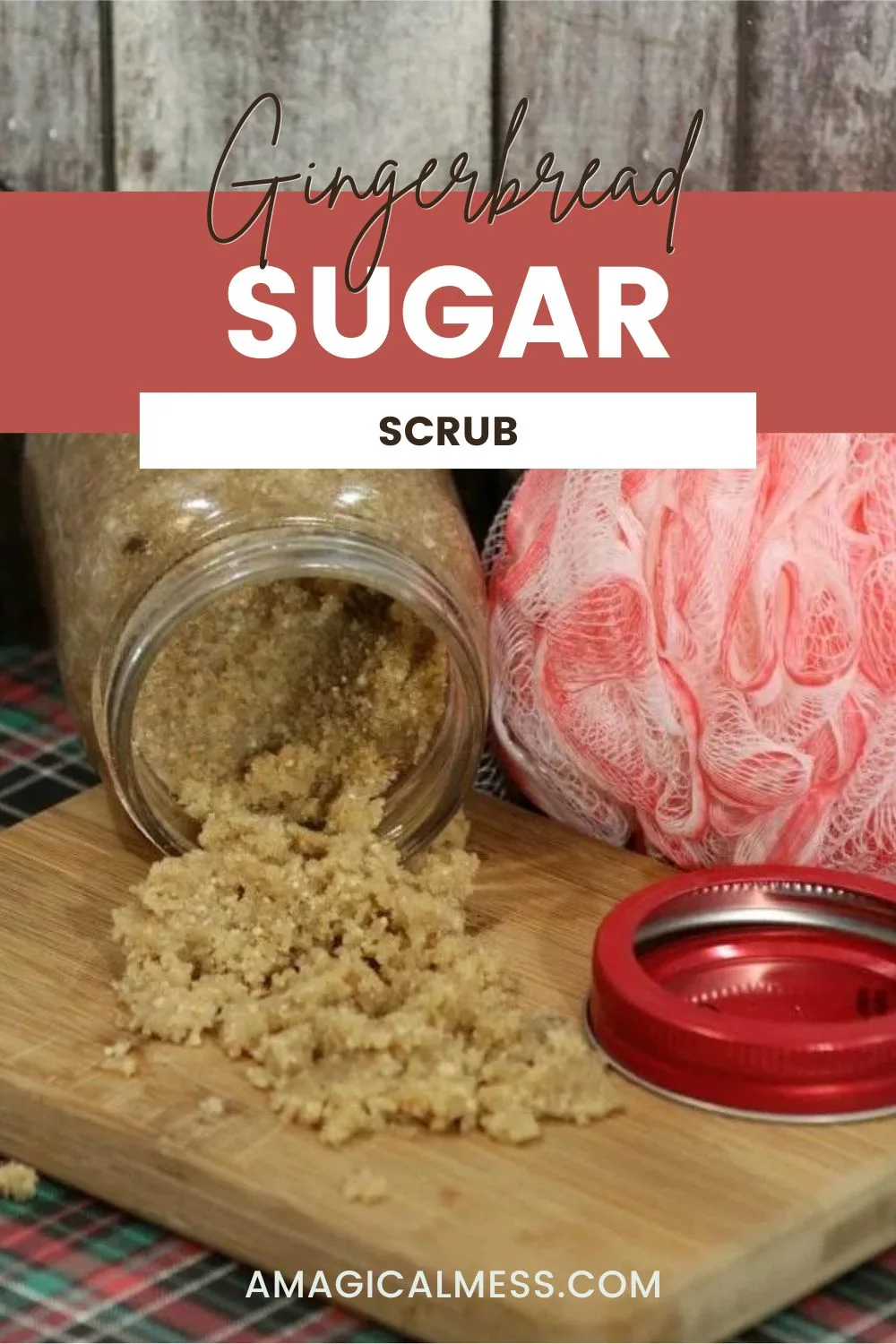 Would you like to pamper your skin with this gingerbread brown sugar scrub recipe?