This DIY makeup bag is the absolute cutest and can be customized however you'd like with various designer tape patterns.
After seeing Sweet Silly Sara's post on how to make this magical pouch, our friend Michelle Dudas, of Thrifty DIY Diva, made one for us to share.
This is excellent for makeup, brushes, or school supplies and can easily be made to clip into a binder.
We plan on making several for each subject, so the kids are always prepared for every class.
With only two supplies required and infinite creative liberties, these bags can be made into virtually anything.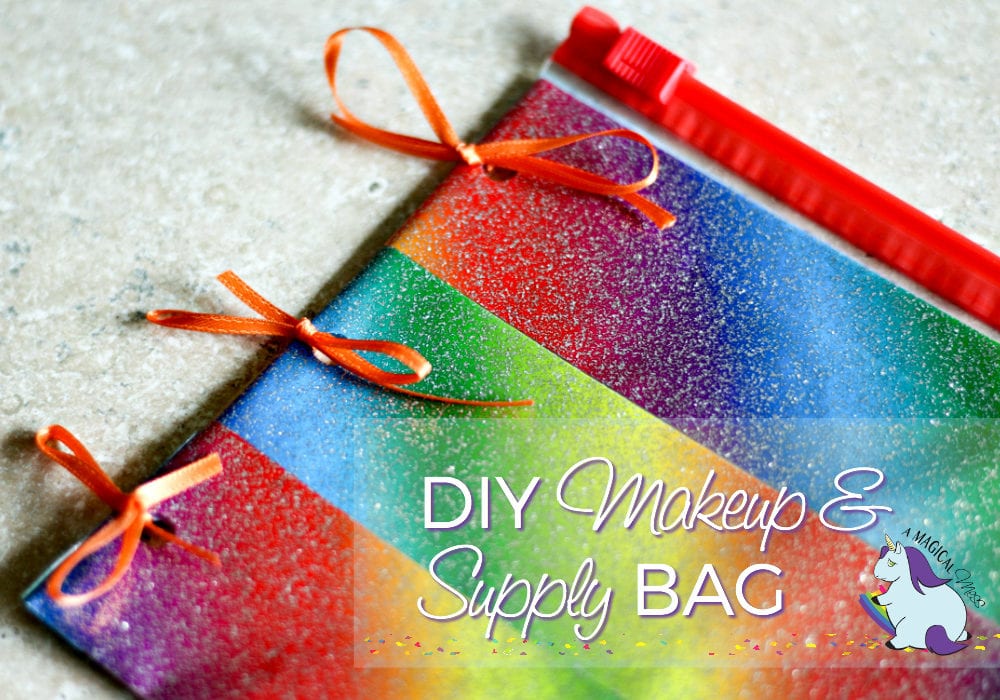 DIY Makeup Bag
No sewing, crocheting, hot gluing, or any of those skill sets are necessary to whip up these sweet organizers.
Just find your favorite Duck Tape patterns–good luck, there are a ton, and I love them all–and a box of slider top freezer bags.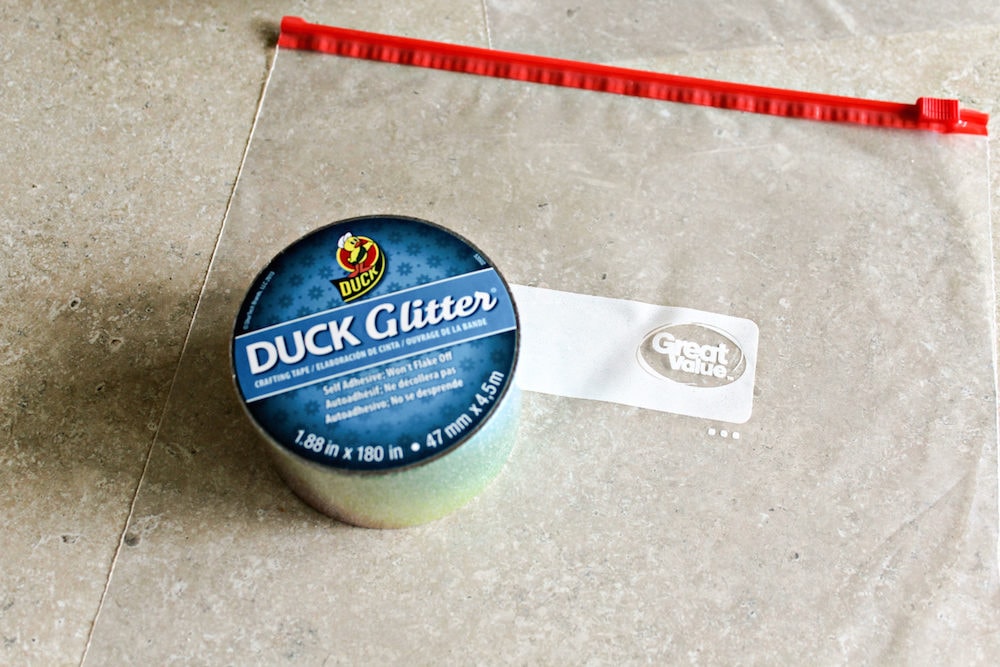 Supplies and Tools Needed:
Unicorn
Slider Freezer Bags
Galaxy
Instructions:
Lay the bag flat and fold it about ¾ of the way to the top, like shown below: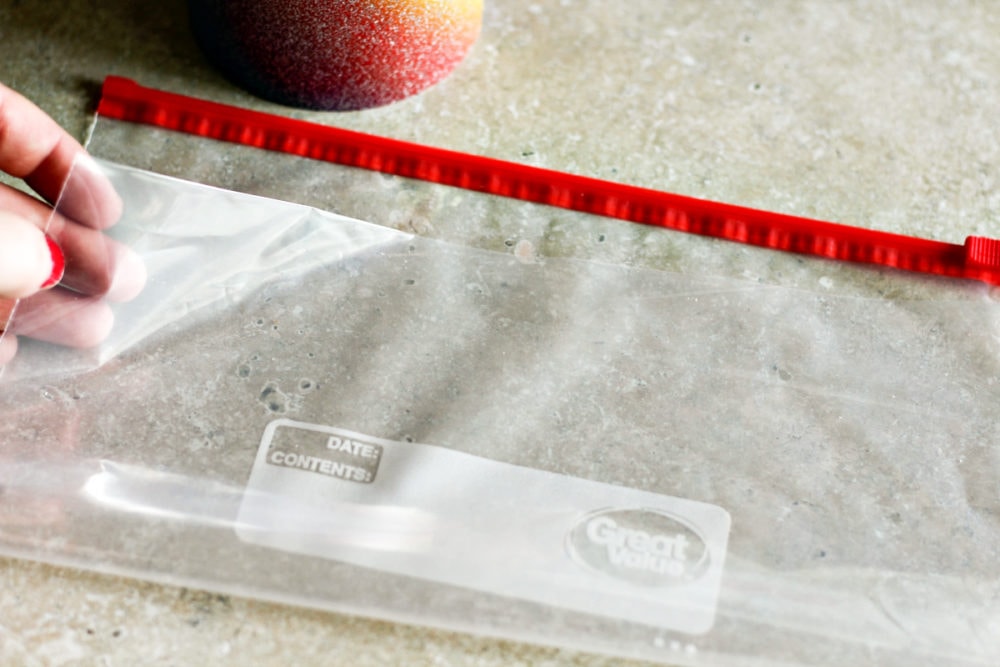 Tear off the proportionate size tape and place evenly over the bag, starting at the bottom and working your way up towards the zipper, leaving a little bit of overlay along the sides.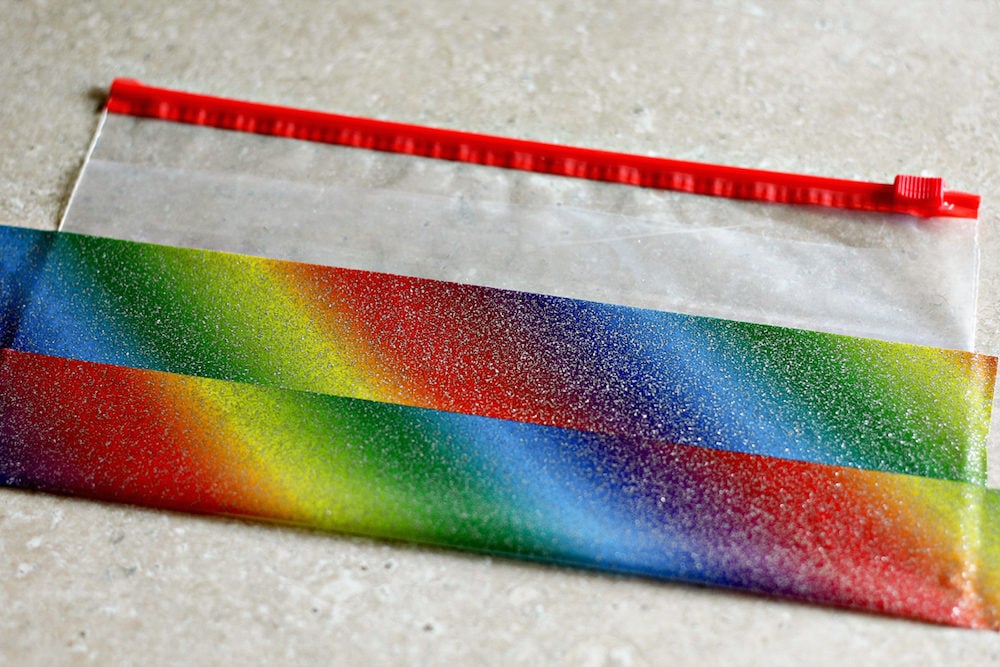 Once you've taped up to the zipper, turn the bag over and fold over the edges of the tape.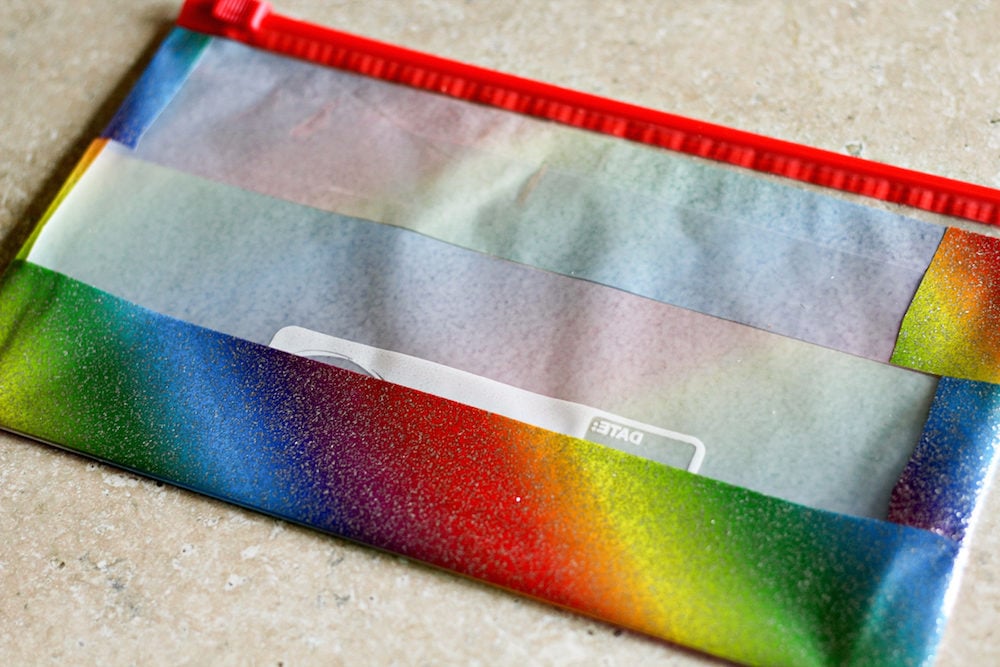 Now just like you did the front, place the tape on the backside–it's okay if it over hangs on the edges, you can fold them over, or cut them off very carefully.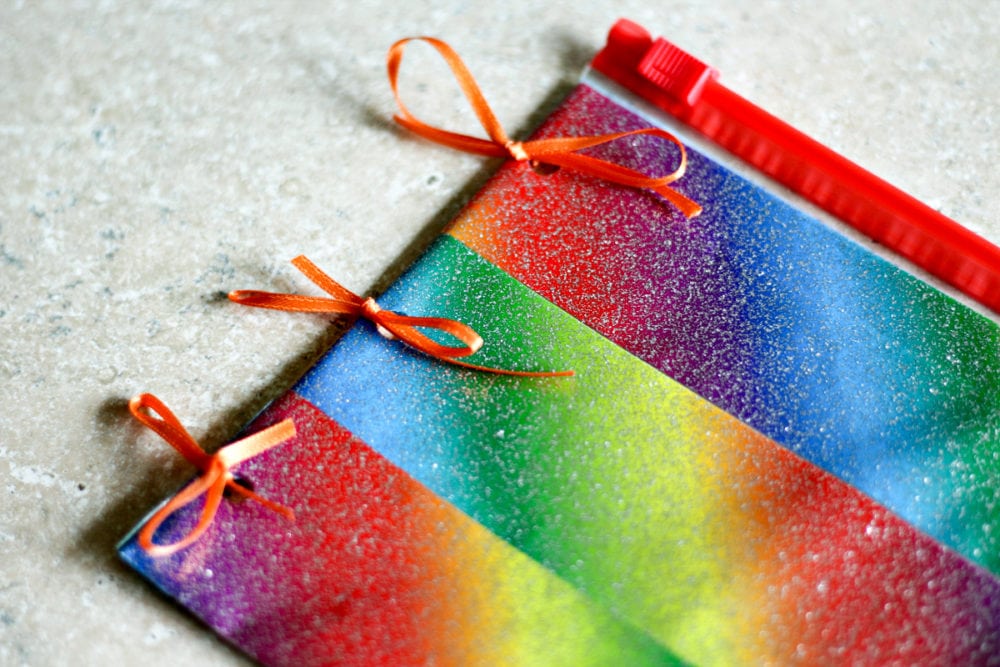 You're almost done!
If you want, grab a hole punch and some ribbon. Punch holes along the side (if planning to put into a binder, line them up according to the spaces between the rings.)
Place the ribbon through the holes and make a bow.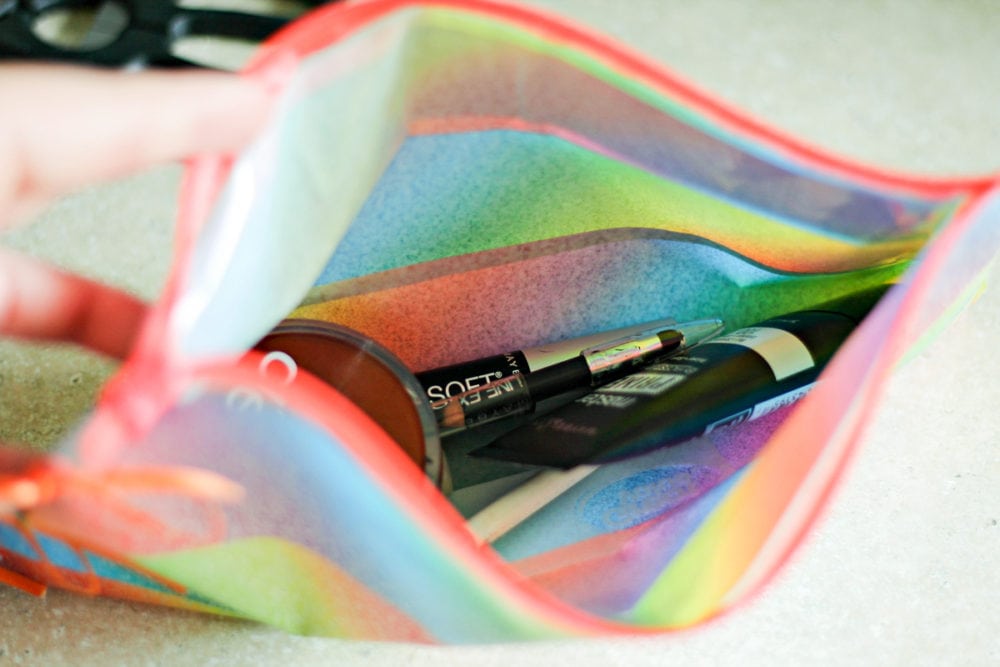 Fill with your , colored pencils, glue sticks, or whatever tools you need to keep handy.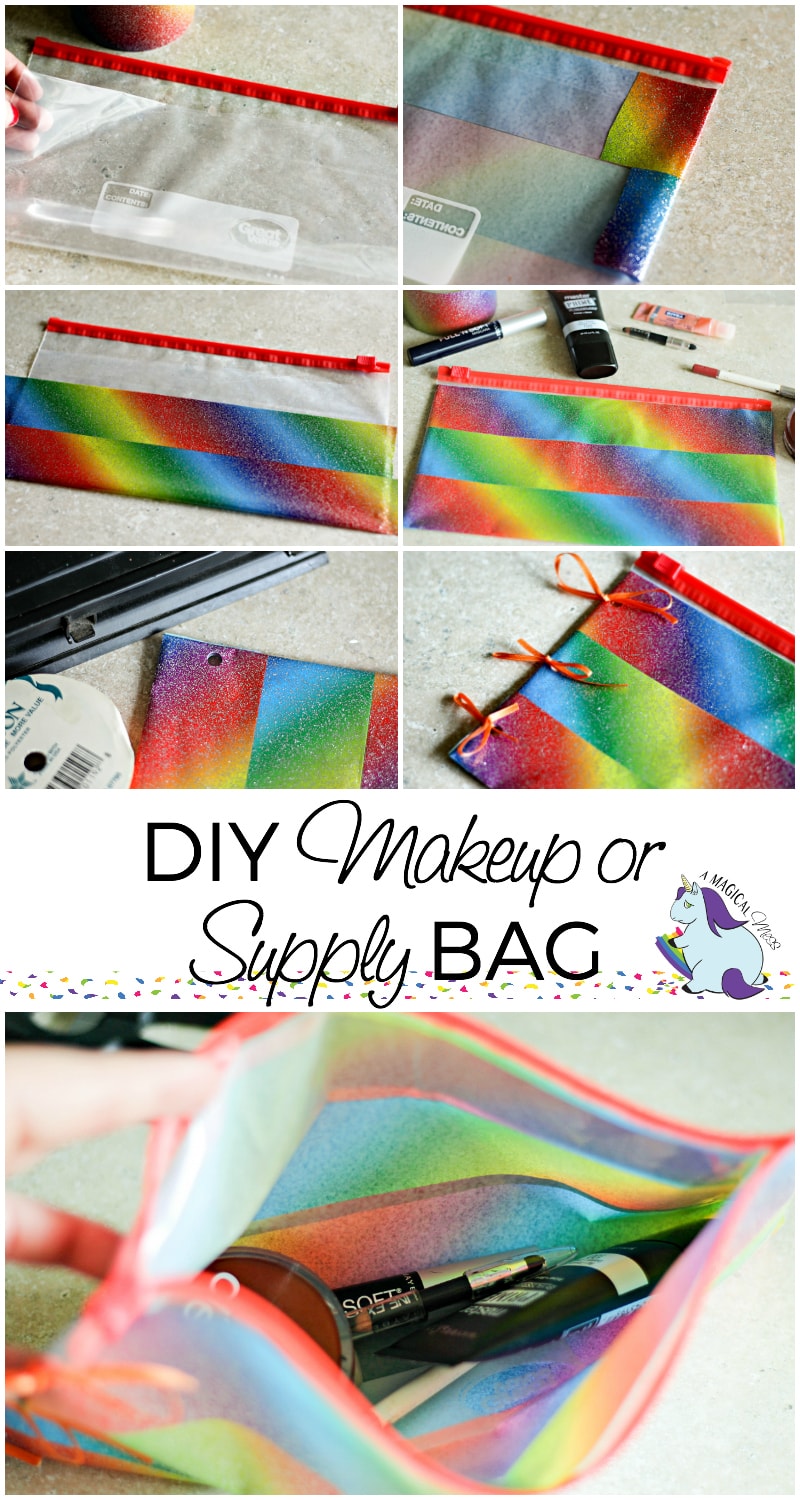 The creativity is limitless.
Between the Duck Tape designs available and your imagination for embellishments, these can be made for any occasion.
I can't think of any other way to make going back-to-school more fun.
Each binder pouch can have its own theme, and kids can have a blast picking their patterns.
Also, try using different size freezer bags for smaller supplies.
Or, these Ziploc bags have expandable bottoms so they can stand on their own!
Just skip folding the bag up and cover with tape along the bottom as well for more of a standing lunch box style.
Here's another fun Duck Tape craft for the rest of your tape leftovers!
Leave a comment and let us know what you think about this DIY makeup bag!