Nothing warms the hearts of mothers more than thoughtful, handmade gifts from the kids. This Mother's Day craft is great for almost all ages.
Littles will need supervision and something to protect them and their surroundings from stains.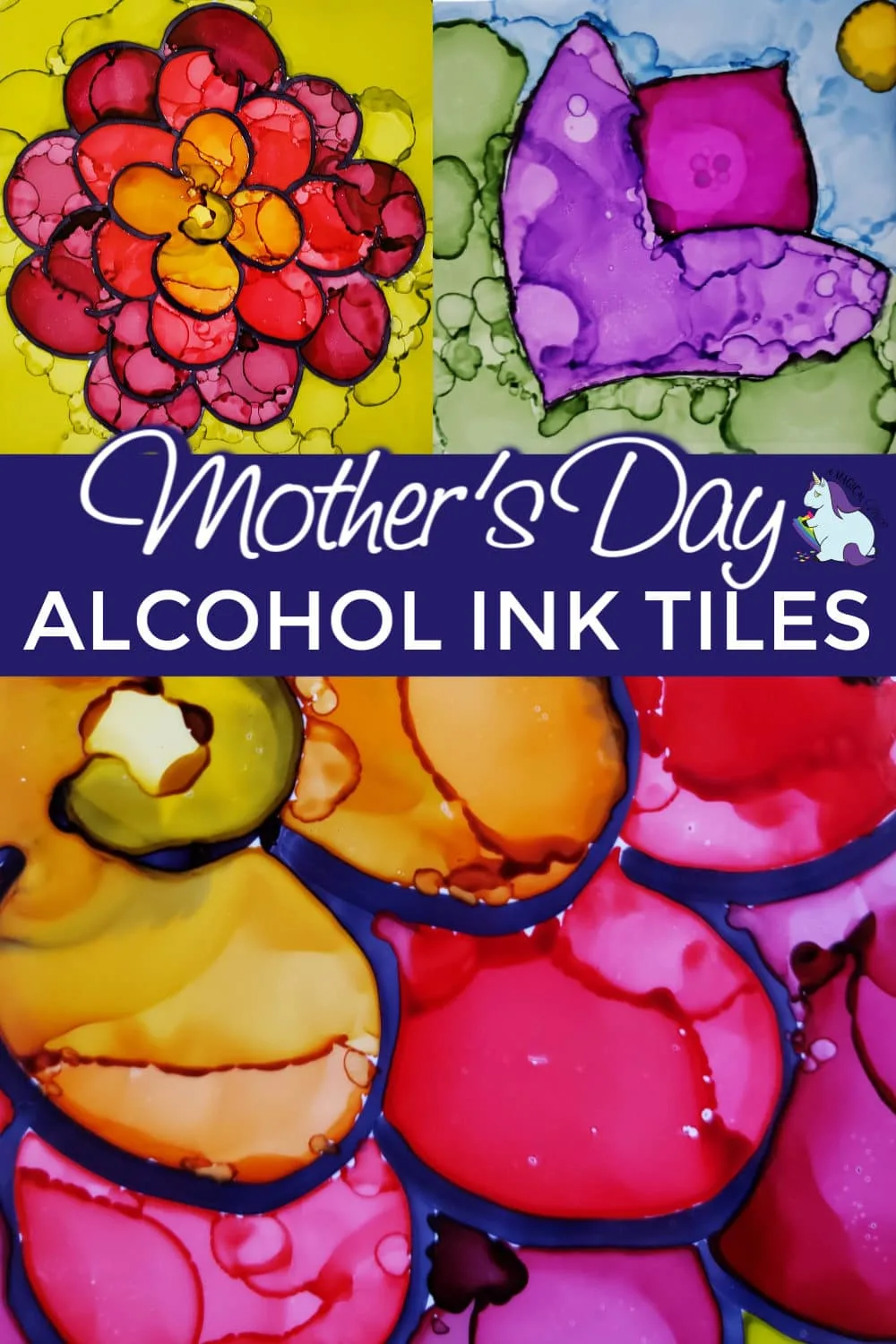 DIY Mother's Day Gift Idea
Once you're set up with drop clothes and art smocks, let the creativity flow. Nature has gifted us with seemingly endless designs for flowers, and you can get as crazy as you'd like with color combinations.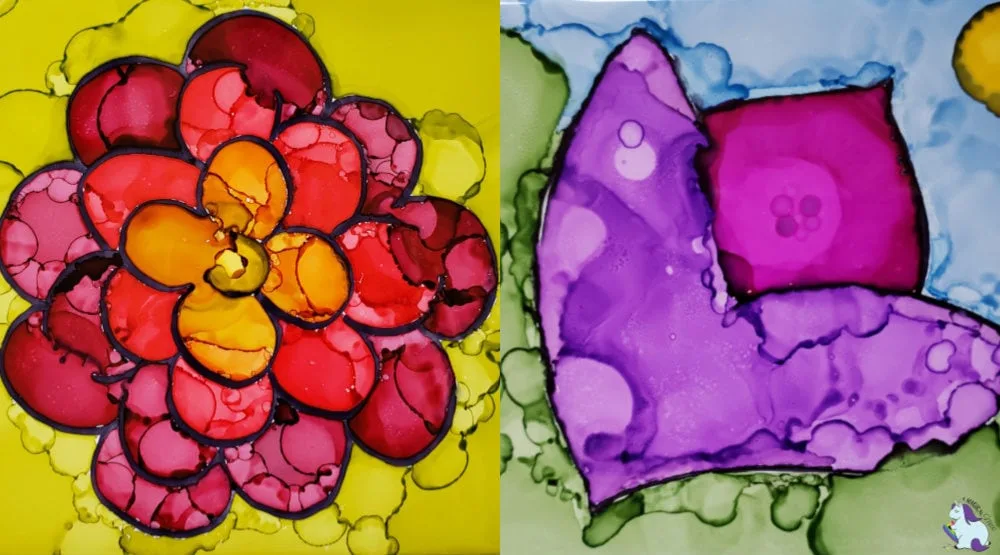 Adirondack inks are sold in 3-packs with complimentary colors. However, I prefer to set them all out and combine them as I see fit. If anything runs amuck, a little blending solution on a cotton swab will clean it up.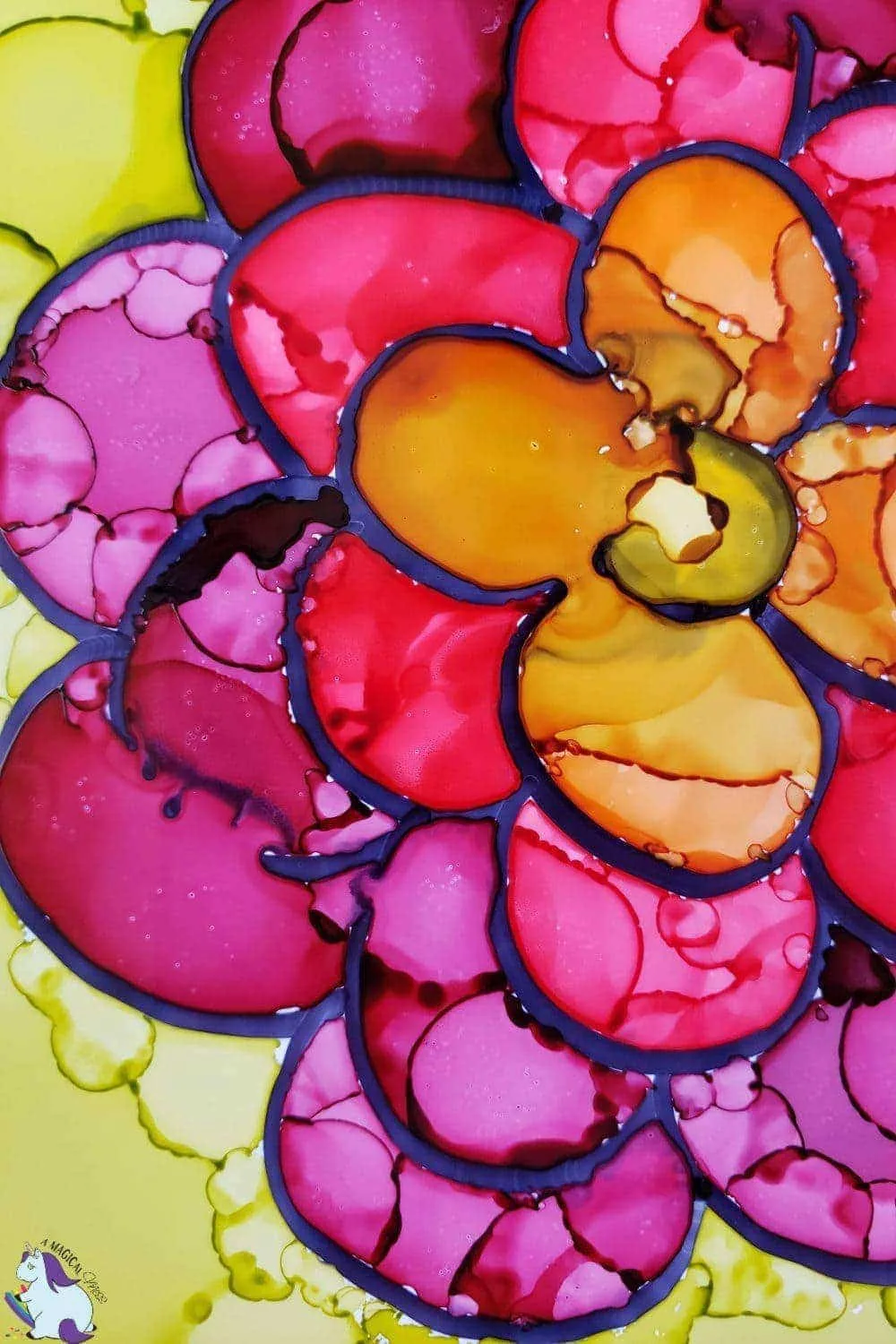 Blank white ceramic tiles are available at Home Depot or Lowes for under 10 cents a piece. You can find them on Amazon, but they're a bit overpriced and run the risk of arriving damaged after shipping.
Yield: 1 tile
Mother's Day Alcohol Ink Tiles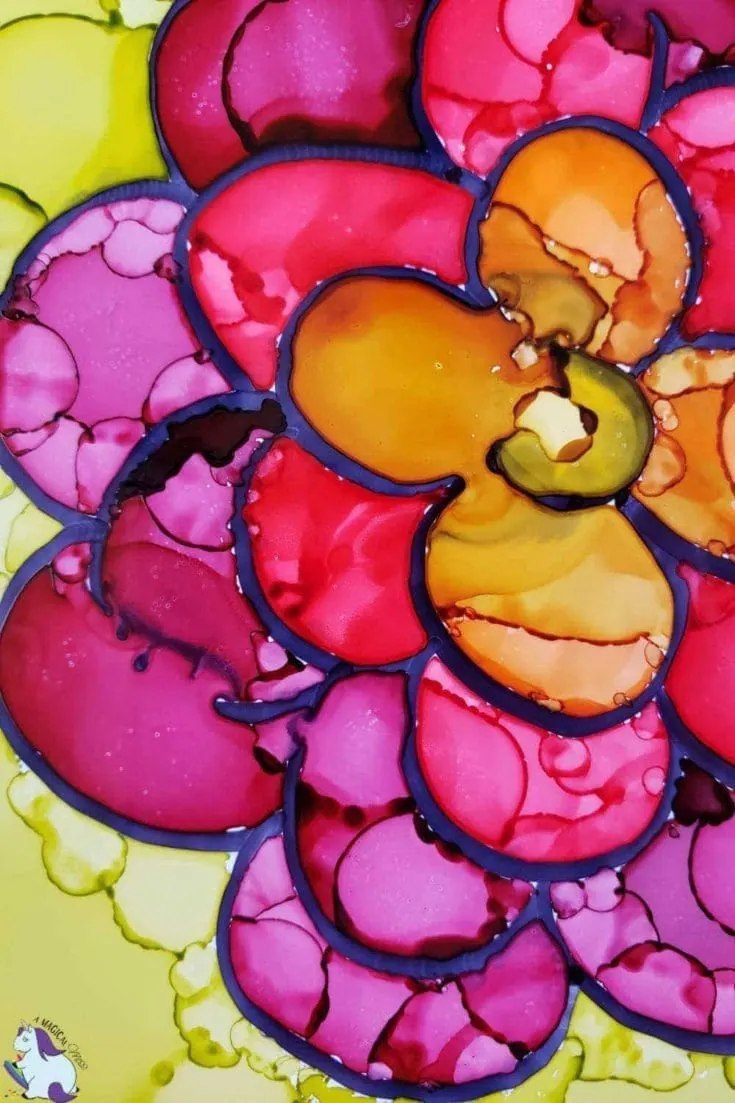 This is a perfect Mother's Day craft for all ages! Kids will need some guidance. Just make sure they're supervised and wearing their 'get messy' craft clothes.
Additional Time
15 minutes
Materials
3-5 bottles Adirondack Alcohol Ink, in a variety of colors
1 bottle Ranger Adirondack Alcohol Ink Blending Solution
1 ceramic tile, any size
1-2 Sharpie permanent marker, in preferred thickness and color
4 felt stickers
Instructions
With the tile face down, apply felt stickers to each corner.
Make sure the front of the tile is clean and dry.
Use the Sharpie permanent marker to draw minimalistic flower designs--the simpler, the better. Go over your lines to make sure they're about 3-5 mm thick.
Apply the blending solution with a fine tip brush to the inside of your image--or wherever you want to add color. Be sure to stay at least 1 mm away from your marker line, or it will bleed, and the alcohol ink will run through it. (Sometimes this is awesome and creates something unexpected and neat!)
Add droplets of alcohol ink to the areas with blending solution. Be mindful of your color choices because they will mix. (Too many colors will create a dark mess.)
If areas are not getting colored, try using a toothpick to drag the ink to those blank spots.
Once the inside of your image is colored, apply blending solution to your background and repeat steps 4 and 5.
When you're satisfied with your creation, allow it to dry on a flat surface.
Notes
If you make any mistakes, use a cotton swab with a few drops of blending solution as an eraser. If you prefer to do a full reset, you can apply several drops of blending solution directly to the tile and wipe it clean.
Recommended Products
As an Amazon Associate and member of other affiliate programs, I earn from qualifying purchases.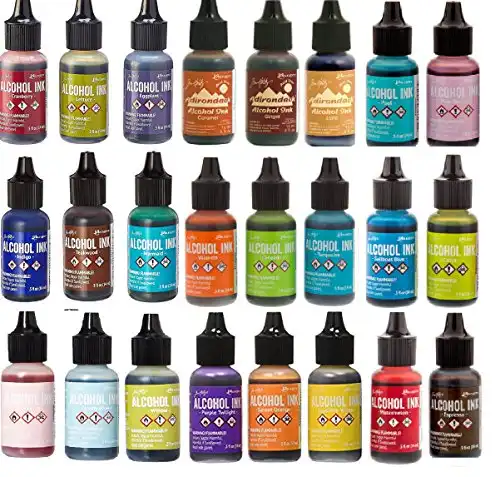 We earn a commission if you make a purchase, at no additional cost to you.
Mother's Day Gift Ideas: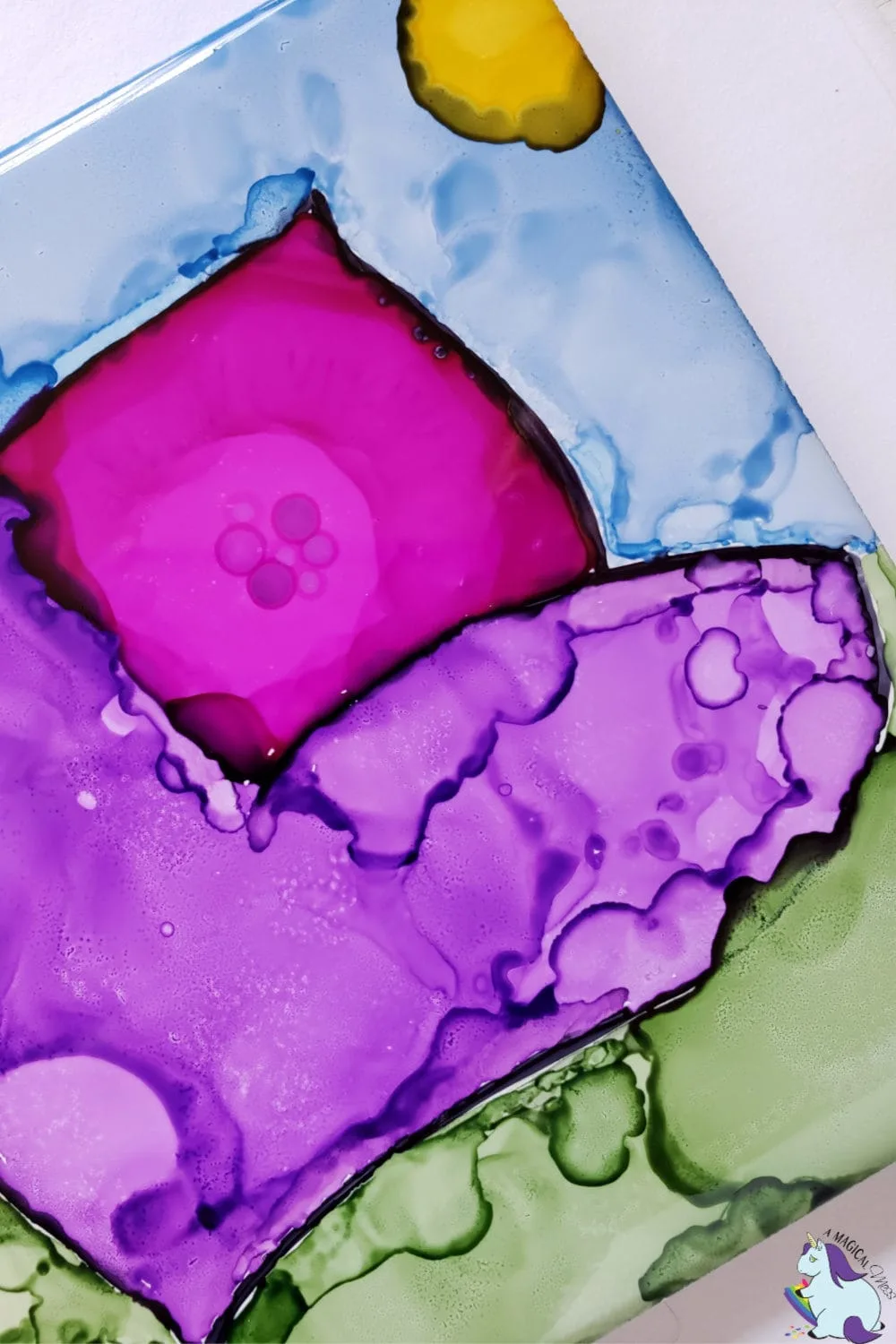 If you're stumped for flower designs, do a Google search for "flower drawings" for inspiration.
Just remember to keep your flowers simple with a lot of blank space inside to give the ink room to spread.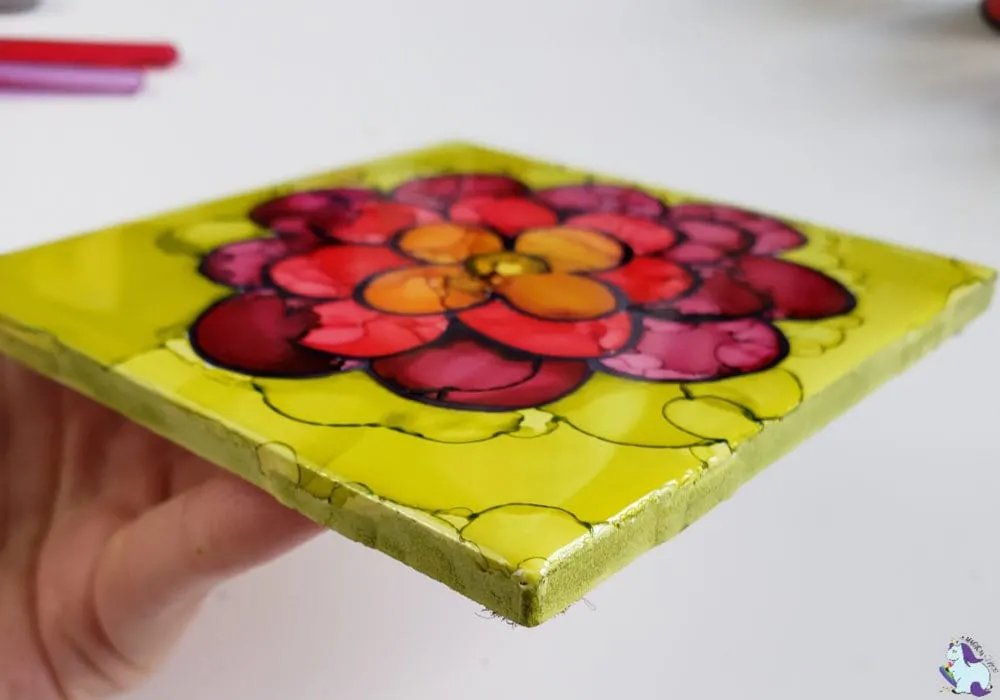 Do you make a Mother's Day craft with kids to give as gifts?