I created a manly scrub for Mike's dry skin. Since March is here, it's time to start sloughing off that dead winter skin to create a nice clean slate for all of his favorite manly man products. Sponsored post by Lunchbox, all opinions are 100% my own.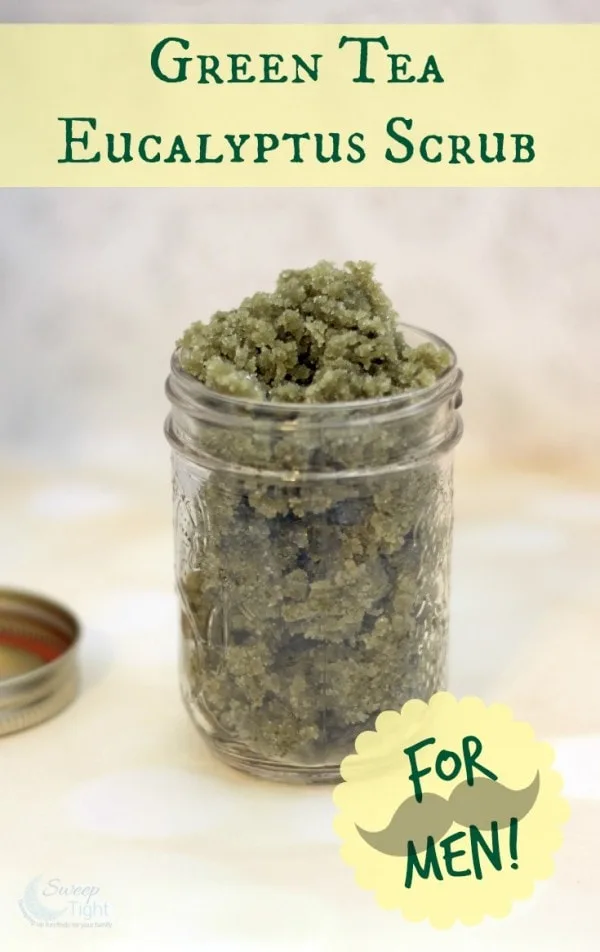 The winter does a number on our skin. I have a wide variety of exfoliating scrubs and washes, but most of them are in girly scents. Mike wants no part of them because of their feminine-scented aroma. Challenge accepted. I was off to create a manly scrub recipe just for him.
Manly Scrub Recipe – Green Tea Eucalyptus Scrub
Ingredients:
Mix all ingredients together and store in a jar. Makes a teeny bit over one cup. I was able to fill about one and a half jelly jars. I didn't want to make too much until I learn the shelf-life of this mixture. No food coloring is necessary since the green tea provides more than enough green color.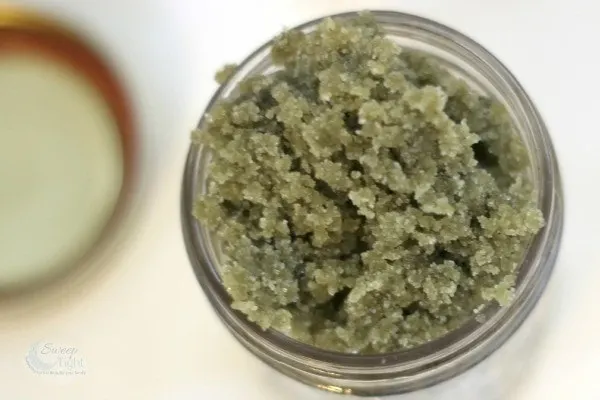 Ladies, don't let the name of this scrub let it stop you from using it. It's great for us, too. The eucalyptus smell is quite powerful, so keep that in mind. It does a great job of clearing sinuses!
With March comes March Madness and the need to get game ready. Since this scrub is green, I also deem it lucky. It's also extremely energizing to get you pumped for the game. After exfoliating, your skin will be ready for the rest of your favorite products. It's an ideal time to stock up on Dove Men+Care, Degree Men, AXE, Vaseline or Suave Men!