Make a body scrub and create your own spa day from home. Trips to the spa might be rare, but it's easy to create mini spa days from home. Body scrub recipes are easy to make.
With the new Body Benefits by Body Image® skincare collection at ULTA, you will be on your way to affordable relaxation from the comfort of your own home. This post is sponsored by Lunchbox, but all opinions are my own.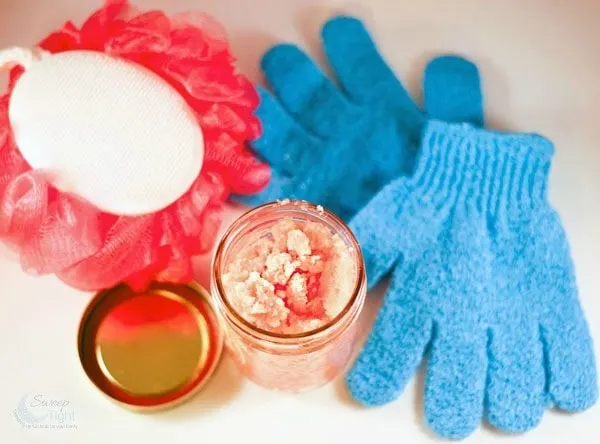 Body scrub recipes are all over the web these days. There's a reason for that – they are easy and they work. Sloughing off that dead skin feels so refreshing. We should treat ourselves to a good body buffing on a regular basis. I made a recipe for an energizing and exfoliating body scrub recipe. It's so easy and took me minutes to make.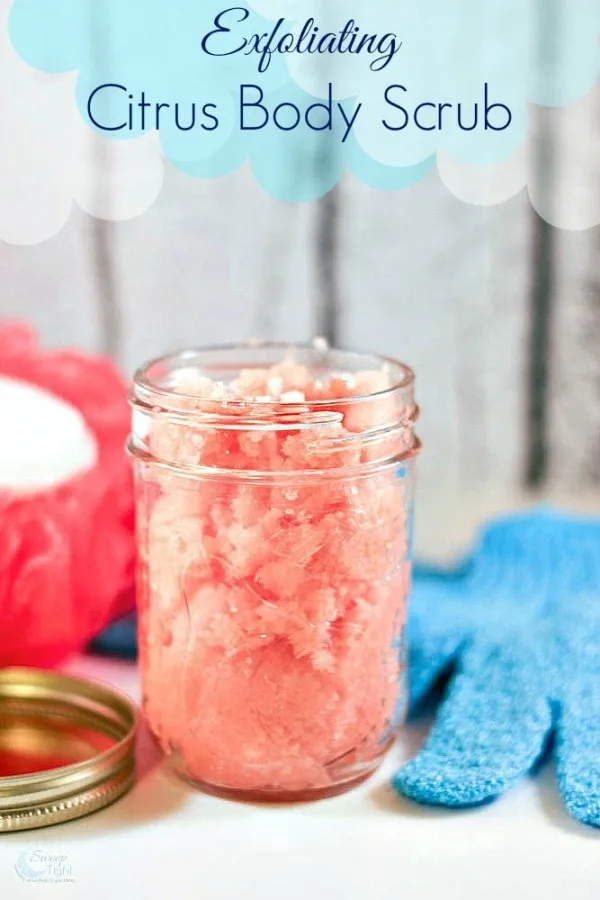 Exfoliating Citrus Body Scrub Recipe
Ingredients:
This amount fills one jelly jar.
1/4 cup coconut oil
1 cup sea salt
2-4 drops food coloring (optional)
8 drops lemon essential oil
8 drops orange essential oil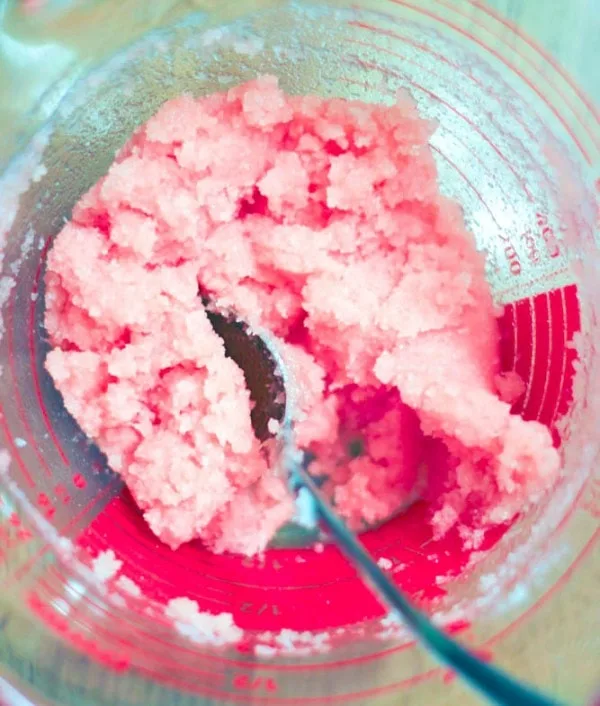 Instructions:
Melt coconut oil and mix with sea salt.
Add in food coloring if you choose. I normally would skip this part, but wanted the color for pictures.
Drop in the essential oils and mix well.
Store in a mason jar for up to a week.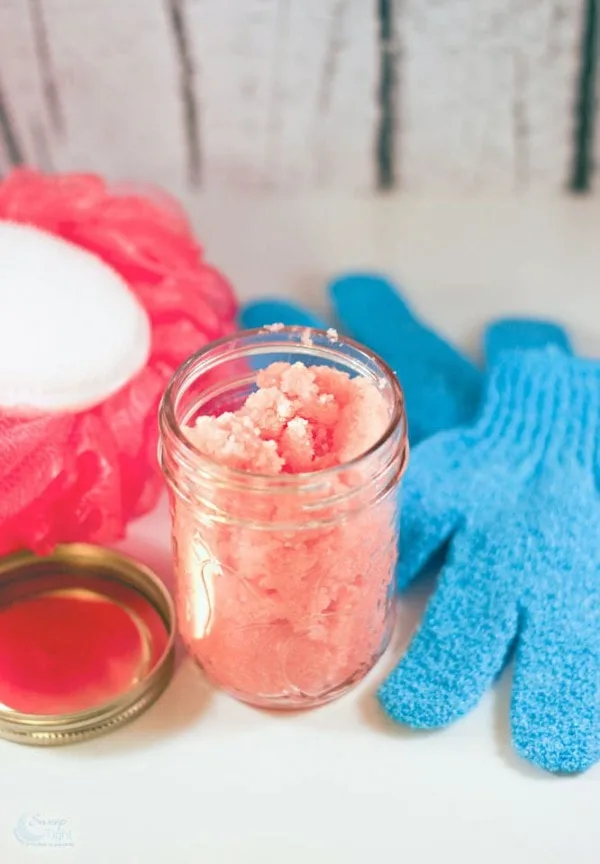 With the new Body Benefits by Body Image® skincare collection at ULTA, you will be on your way to smoother skin within no time. ULTA was already one of my favorite stores. I absolutely love their vast selection of affordable beauty products. I am like a kid in a toy store upon entering ULTA. Or, I can spend hours browsing online. It's amazing what you can stock up on without destroying your bank account.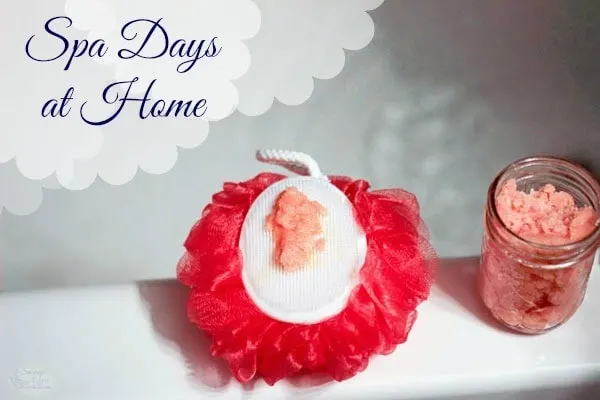 ULTA has even more to love now with the Body Benefits by Body Image® skincare collection. This is the key to unlocking your ultimate spa experience at home. Get ready to be pampered, polished, and perfected with the exfoliating treatments you can do yourself daily.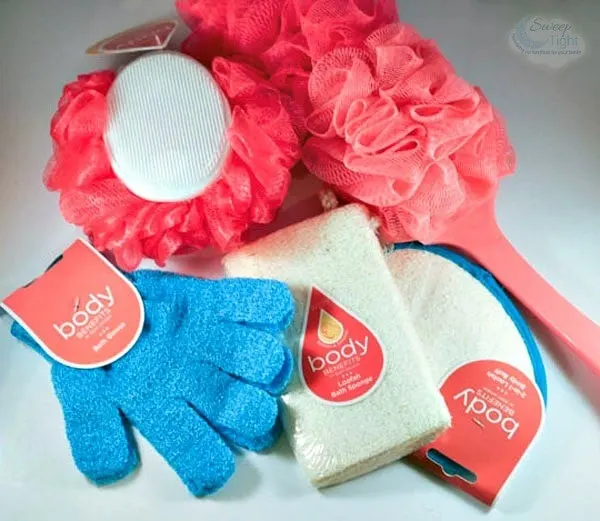 Body Benefits by Body Image® skincare collection at ULTA
Bath Gloves: You don't even need a body scrub with these gloves. Just add your favorite body wash and gently scrub your body squeaky clean. The textured nylon gloves provide an invigorating experience, leaving you fresh and ready to tackle the day.
Luxury Bath Brush: Don't miss that pesky spot on your back again. This luxurious brush is made with extra-plush netting, to help give your skin a glow from head to toe.
Natural-Fiber Loofah: Loofahs have been around for a long time. Growing up there was always a loofah in our bath tub. To this day, they remain a fantastic way to slough off dry or flaky skin.
2-in-1 Loofah Body Buff: Exfoliates like a loofah, but also buffs for a polished look. (Do we sound like cars yet?)
Skin Smoothing Beauty Massager: Create a rich lather to cleanse, smooth, polish, and unveil your best looking skin.