Changing oils, tires, rotors, chains, belts, and the like has never been in the forefront of my mind.
I pile the kids in the truck and let the day's chaotic schedule unfold on the road ahead.
From zero hour classes to late night practices and emergency grocery runs, vehicle maintenance always seems to be last on my ever-growing to-do list.
Thankfully, YourMechanic is an affordable car maintenance service that will go wherever you need them to work on your vehicle.
For me, that meant my driveway.
This post is sponsored by YourMechanic, but all thoughts and opinions shared here are based on my experience.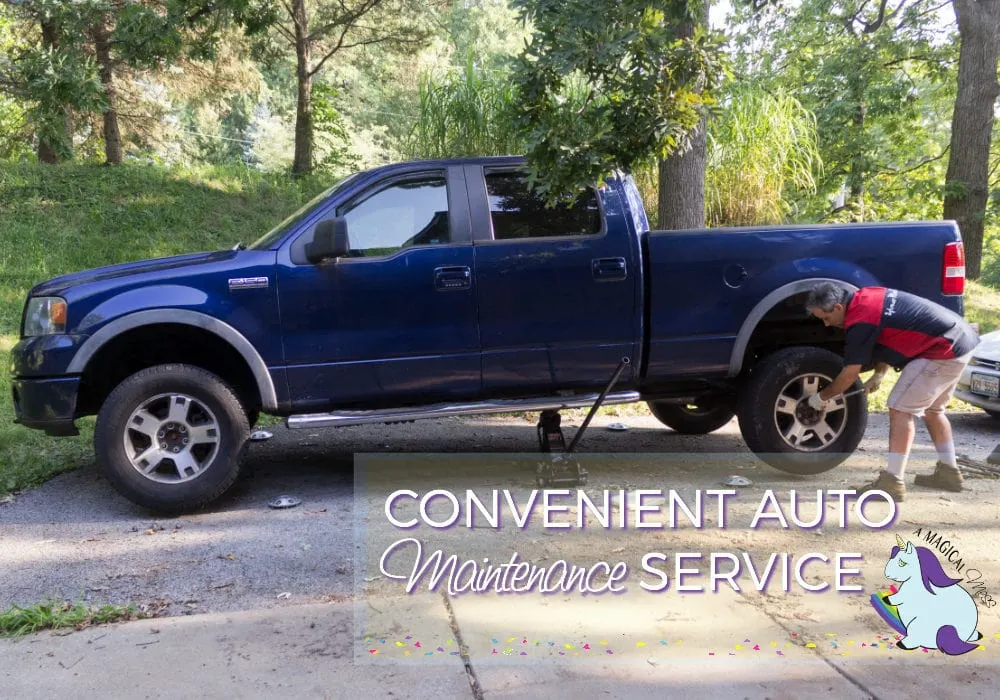 SAVE NOW – Schedule Your Back To School Vehicle Maintenance!
Car Maintenance Service
From routine maintenance like oil changes, tire rotations, and in-depth inspections to more involved repairs, YourMechanic offers a plethora of services.
The prices are extremely competitive, and no one can beat the convenience.
You can set up an appointment online for whenever works best and wherever works best.
If that means your office parking lot, so you can have your oil changed while at work, then they'll make it happen.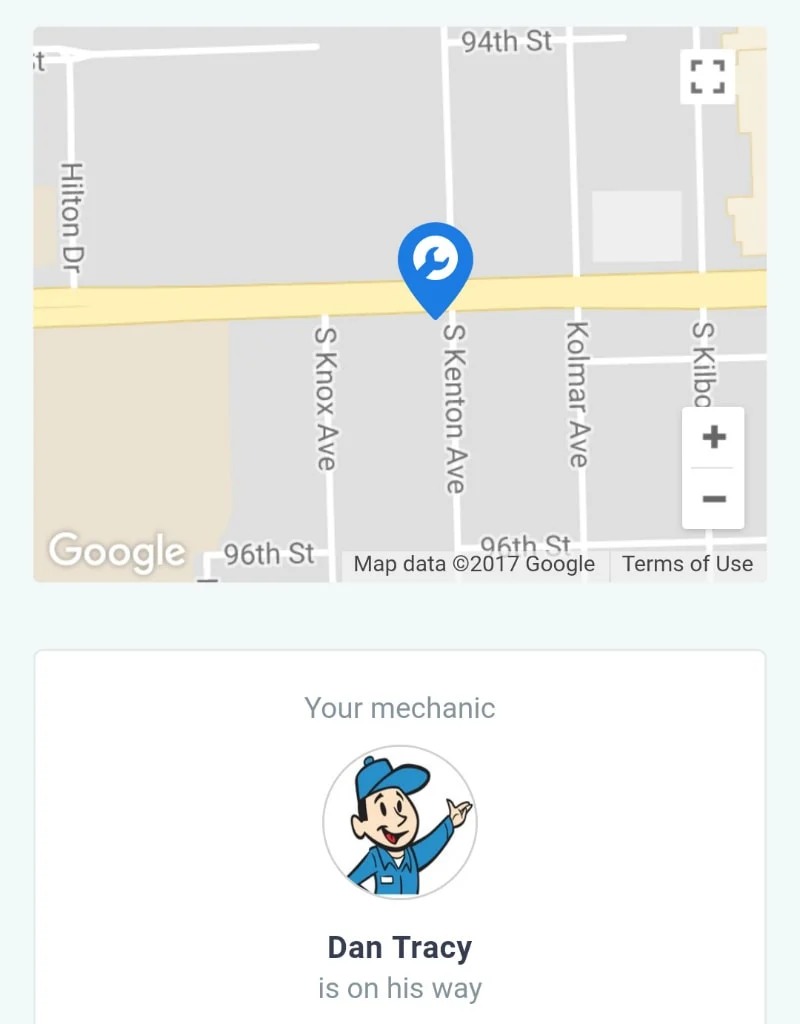 MyMechanic
Dan Tracy has 31 years experience, showed up precisely on time, and was incredibly helpful and friendly.
As soon as he was on his way to my house, I received a text message with his LIVE route information.
I could even see that he stopped for coffee before arriving at my house at 8:00 am.
He was polite and even let my son–who is eager to learn about cars–watch him work, answering his questions every step of the way.
He was thorough and never pushed to make a sale. He seemed genuinely concerned about our safety and budget.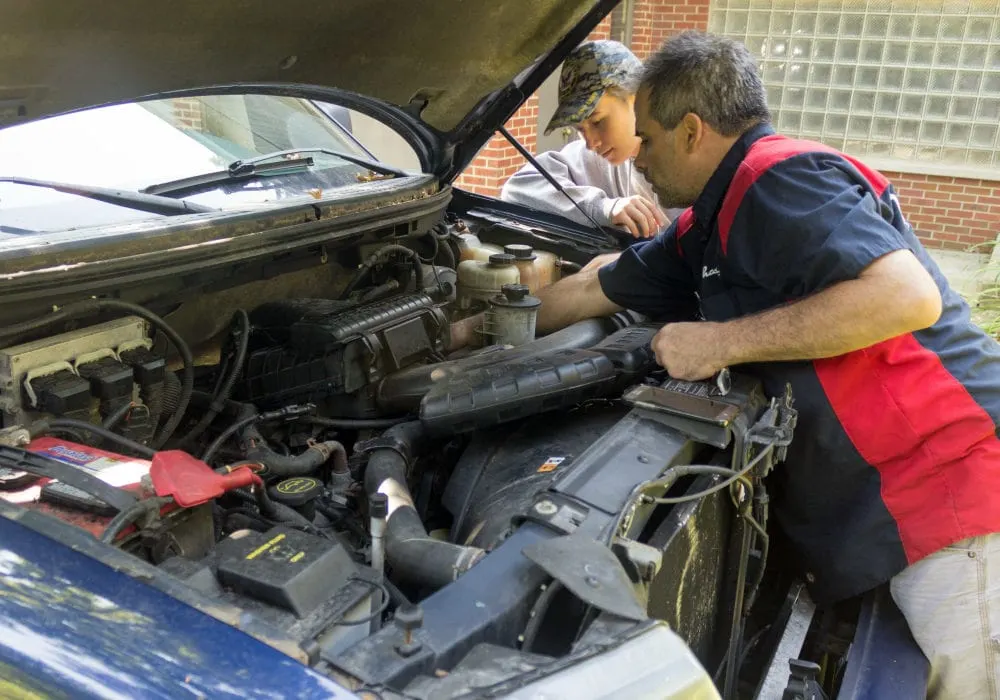 Despite all our pestering, the YourMechanic method leaves no room for error.
He had to manually go through the checklist on his phone to make sure everything was in working order and take photos of my vehicle–which are all stored in my YourMechanic account.
It's the best way to keep up with vehicle history.
High Mileage Stuff
My truck has over 136,000 miles on it. I expected something would need fixing.
While rotating my tires, he noticed my left, outer tie rod was loose? Perhaps loose is the wrong term, but I don't speak mechanic.
In any case, Dan explained that this is a quite dangerous situation. One good pot hole and we could be in real trouble.
So, within minutes I had a quote–super reasonable and less than what a friend of the family suggested for the job–and we were at the auto parts store getting what he needed to finish the job.
The part was replaced faster than I could get my camera ready and he was on his way. A job well done.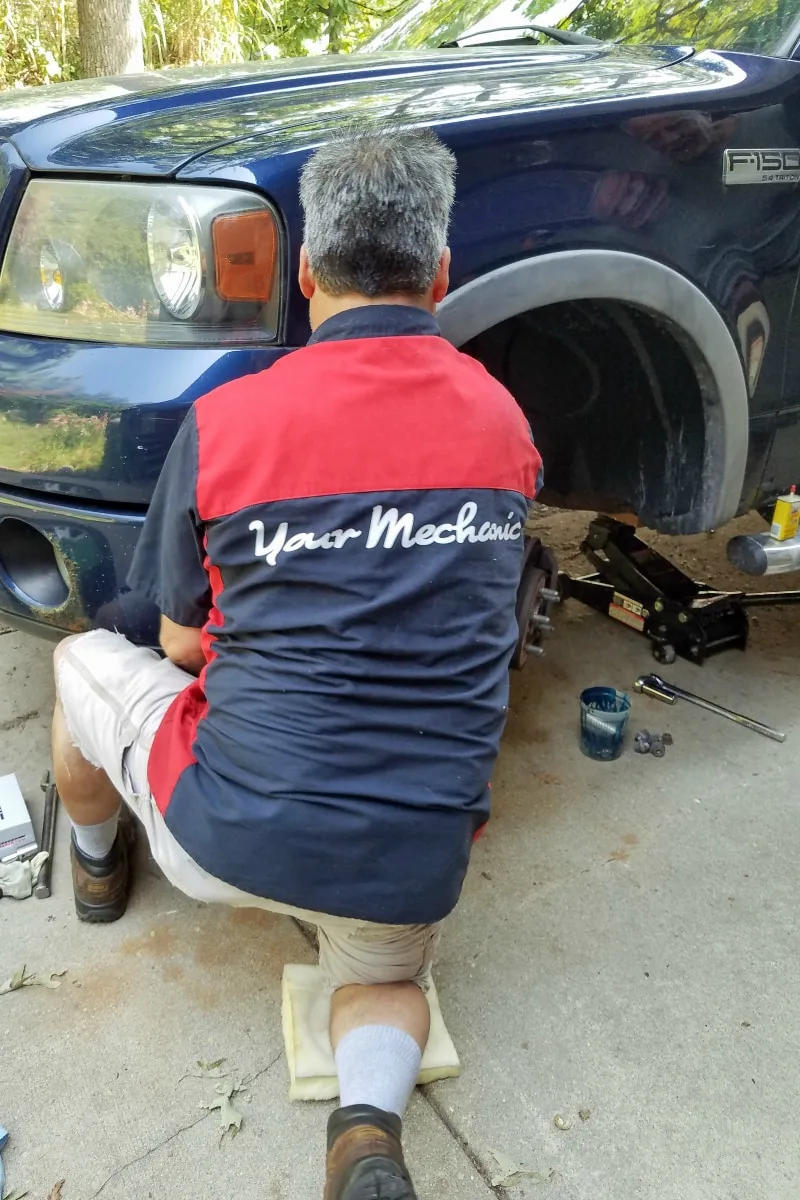 I can't compliment this car maintenance service enough.
It allows me to have the confidence in my vehicle I need while transporting precious cargo and takes minimal time away from my day.
It's truly a priceless deal for any multi tasking parent or time-crunched adult.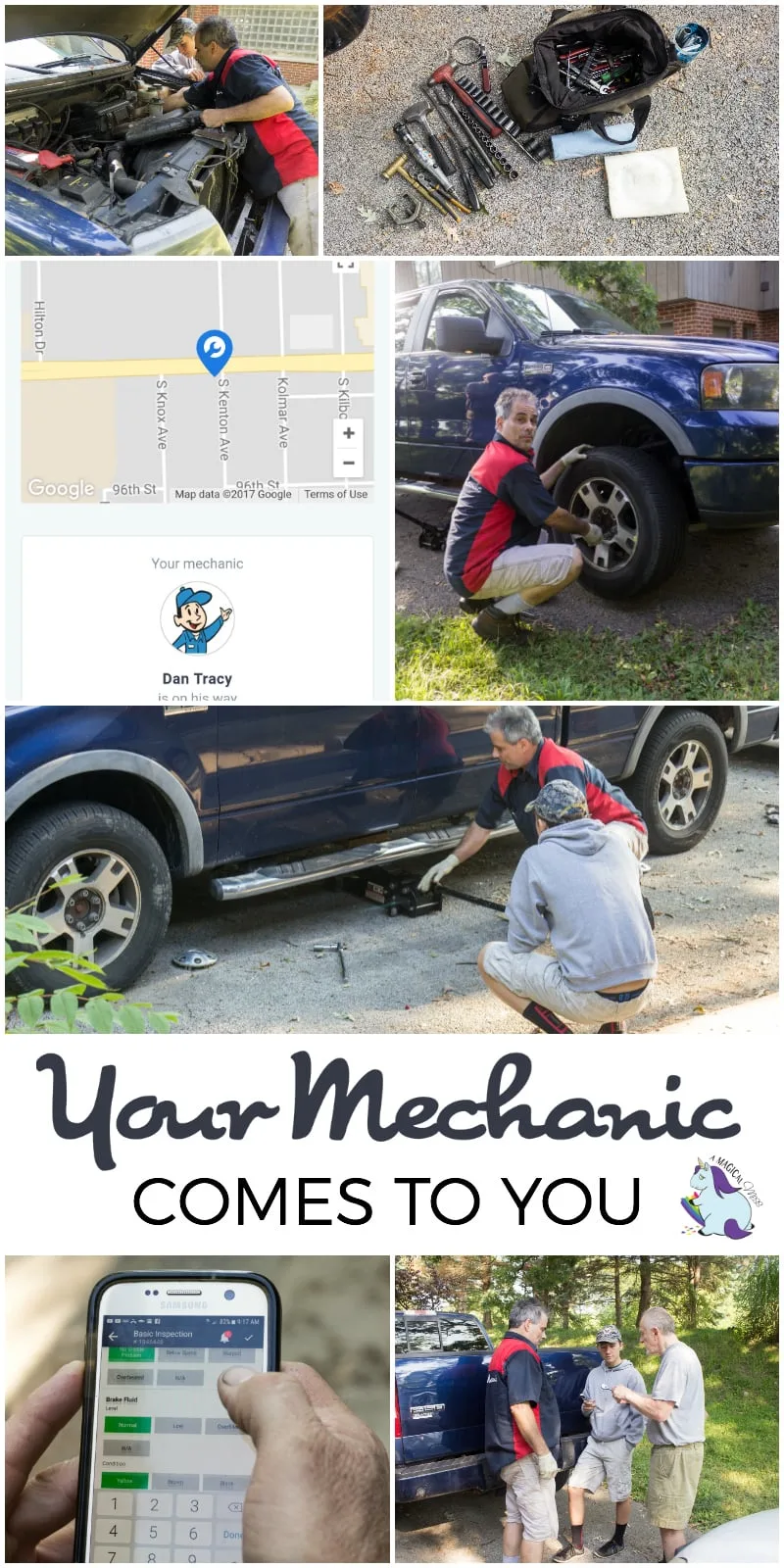 Back To School
Before the chaos begins, get your vehicle in full working order. YourMechanic has a fantastic Back To School Promotion good through September 30th, 2017.
You'll get an oil change, tire rotation, and 50-point inspection for just $69.99 for conventional oil and $89.99 for synthetic.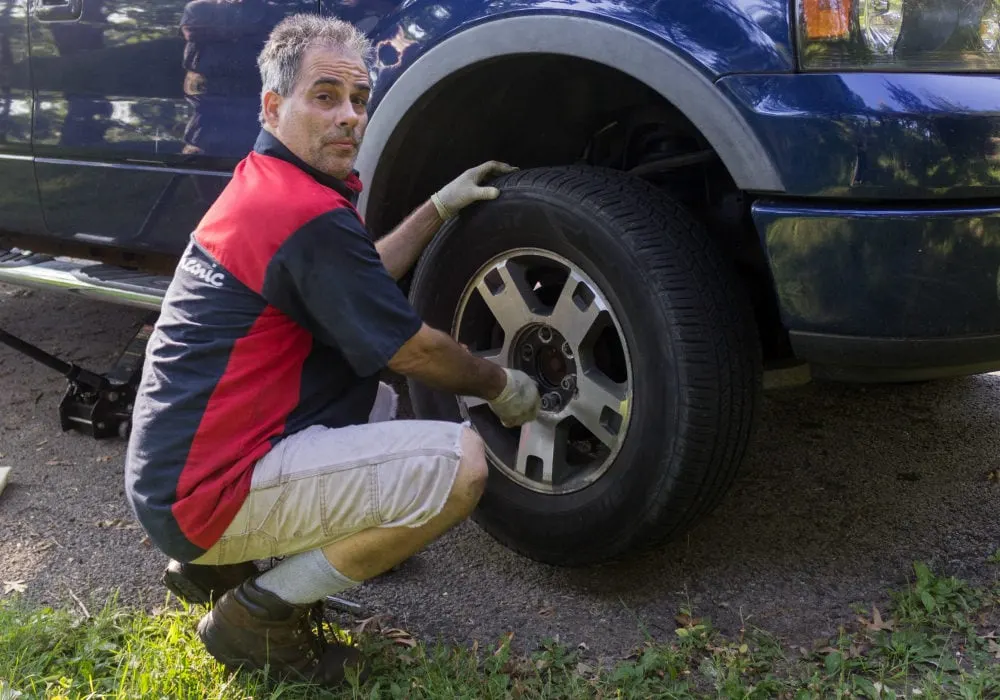 Save time, money, and gain–or regain–your confidence in your vehicle's safety and performance. Grab this Back To School deal now!
And, if you're in the Chicagoland area in the south burbs, Dan Tracy is the guy for the job.
Click here for a printable checklist of basic car maintenance tasks.
Have you ever used the car maintenance service, YourMechanic?