With all the knowledge our kids are expected to absorb, it's no wonder schools are having difficulty fitting it all into the daily curricula.
STEM is a major area of focus, especially for girls.
There is a huge need for women in the fields of science, technology, engineering, and mathematics.
As the parent of a daughter with a strong interest in all things geeky and scientific, this MakeCrate subscription is a no brainer.
Each month she is learning something new and interesting–with me! It's fantastic bonding time.
This post is sponsored by MakeCrate but all thoughts and opinions shared are my own.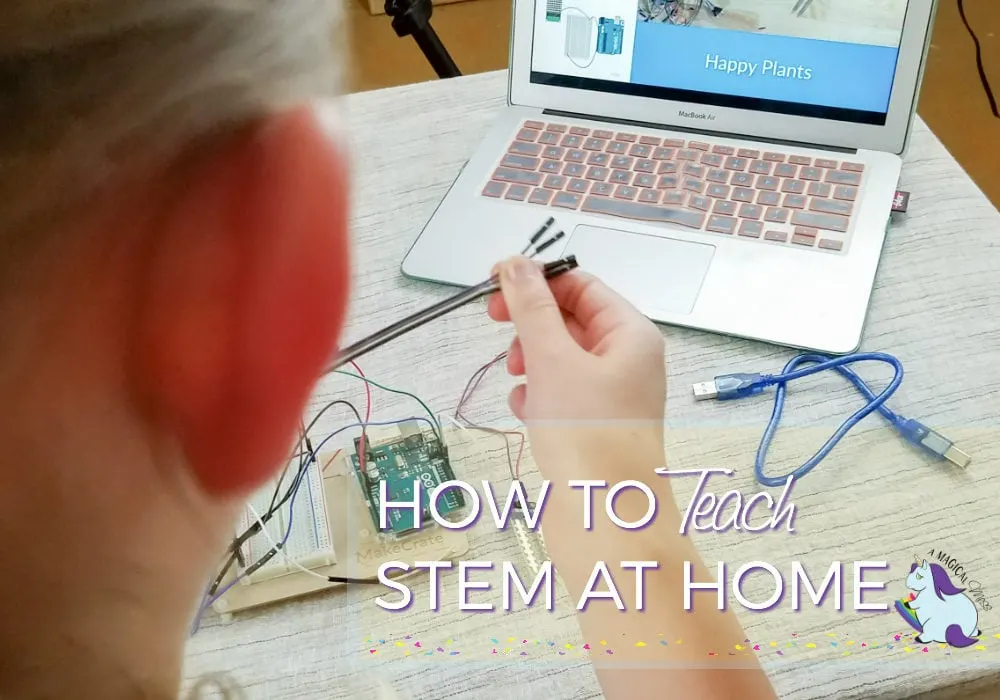 Subscribe to MakeCrate Now!
How To Teach STEM at Home
We do not homeschool. However, I am all about adding to what she's already learning at her public school.
As I said, it's quality time we spend together, and I'm even learning how to code along the way!
Because I'm obviously not a teacher, these monthly subscription kits from MakeCrate are perfect for both of us.
All the supplies you need for the monthly project are provided in the box, and everything else is found online.
Your subscription comes with access to the online Arduino software that teaches you all about coding.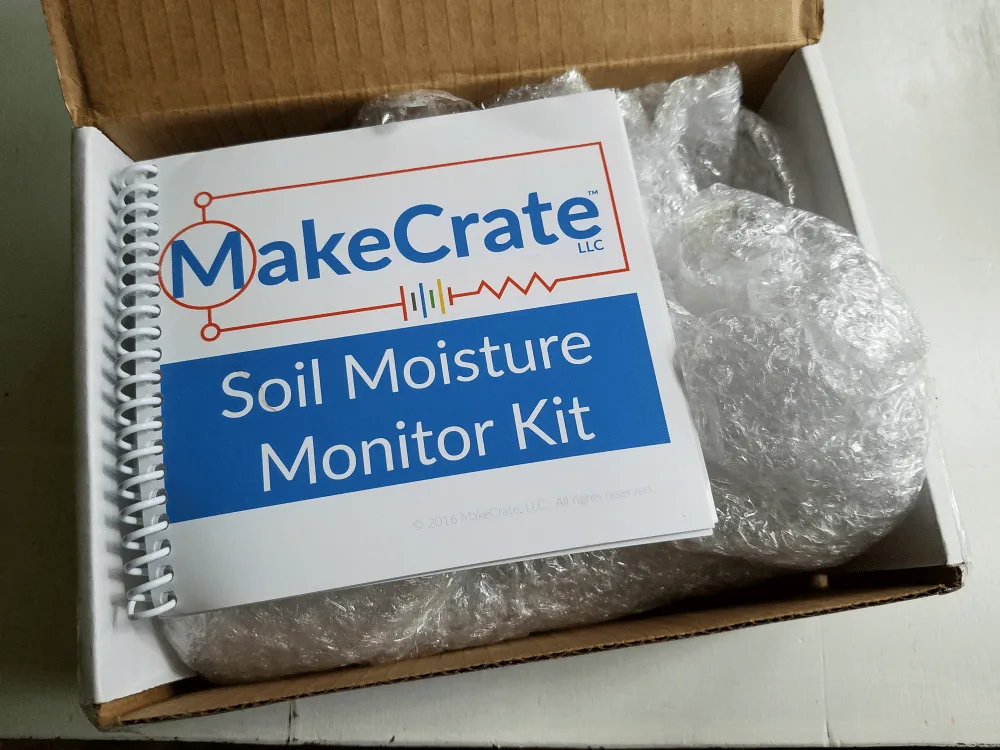 Soil Moisture Monitor Kit
This month we built a soil moisture monitor kit.
There are instructional videos on the MakeCrate website to help if you get stuck, but we just used the illustrated book to guide us.
After making the first month's project, Chesney was super confident in her skills.
She had this whole thing done in under 30 minutes, and I only observed!
We couldn't find any male-female wires (we only had male-male and female-female), so she said, "Mom, I can just connect one of each, and it'll be the male-female one we need." I was all like, oh man, will that work?
IT SURE DID!
Her logic paid off and instilled even more confidence. Plus, the final project is adorable.
You place the sensor in your plant's soil, and if it's dried out, the display shows a sad face, letting you know your plant needs water.
Once watered, the display then shows a happy face.
Unfortunately, our cat ate the last of our houseplants (lol,) so we're going to get a small plant for her to keep out of the cat's reach in her room.
She can't wait to install her creation and see it at work.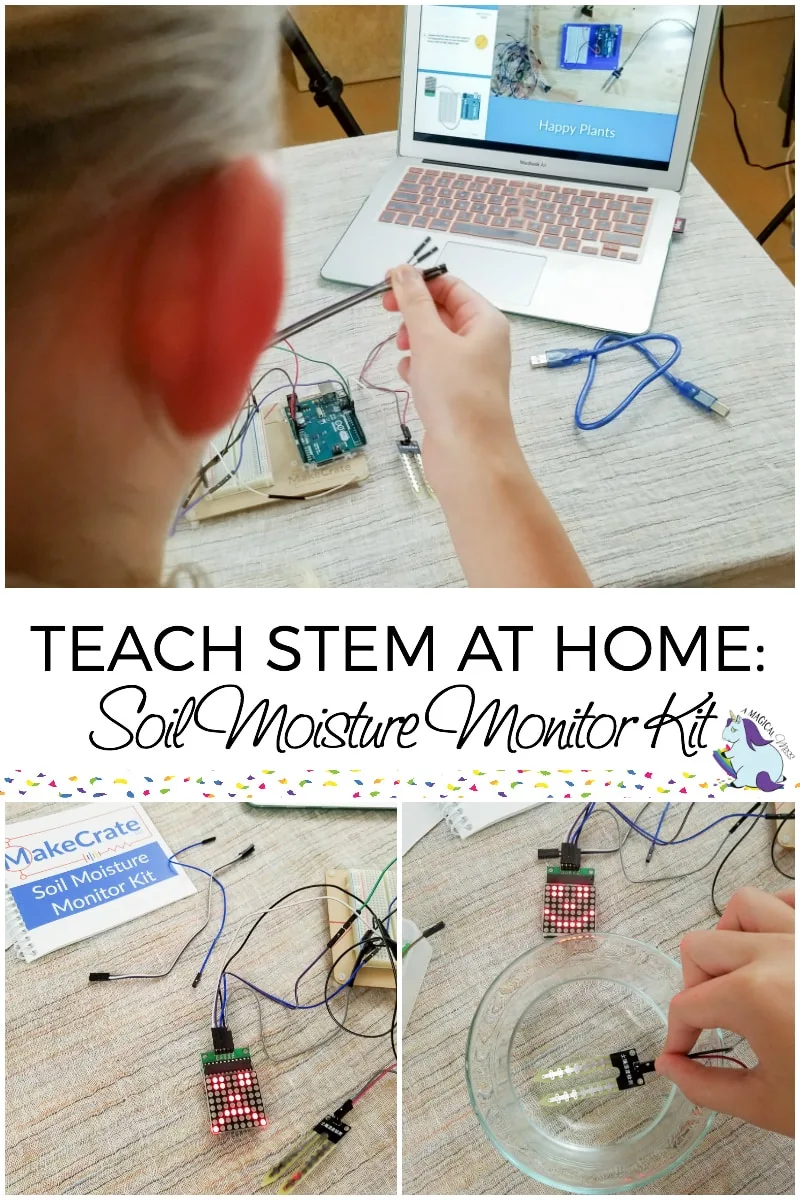 Subscribe to MakeCrate
If you're in the market for the best monthly subscription boxes for teens, search no further.
MakeCrate boxes make a great gift idea and are available in 3-, 6-, and 12-month subscriptions.
They even have a package available for the classroom.
Next up for us is the Nightlight Kit! Following that, a Music Crate, Game Crate, and Alarm Crate are in the queue.
Check back soon for our post with our new nightlight!
Have you ever tried to teach STEM at home?