When shopping for the best monthly subscriptions boxes for teens, a lot of ideas come to mind.
Beauty supplies, snacks, entertainment items–like books, movies, and collectibles–can all be found in available boxes.
But, it's the middle of summer, and I'm watching my kids' brains ooze out of their ears.
On a mission to find something with more educational value, I discovered MakeCrate.
I received three months of these fantastic STEM boxes and compensation to facilitate these posts, but all thoughts and opinions are my own.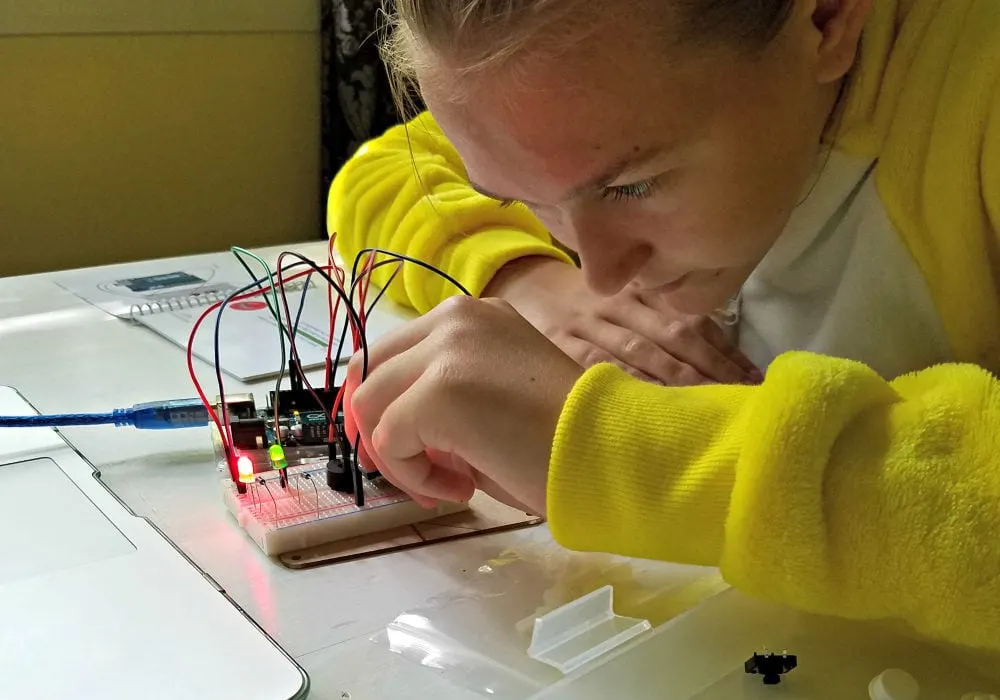 Educational Monthly Subscription Boxes for Teens
MakeCrate challenges teens to make things.
They'll learn how to code, understand electricity, and so much more.
We began with the Starter Kit–as the name suggests, this is necessary for all future projects.
Along with everything that comes in the box, your subscription also includes online education software that is needed to complete each project.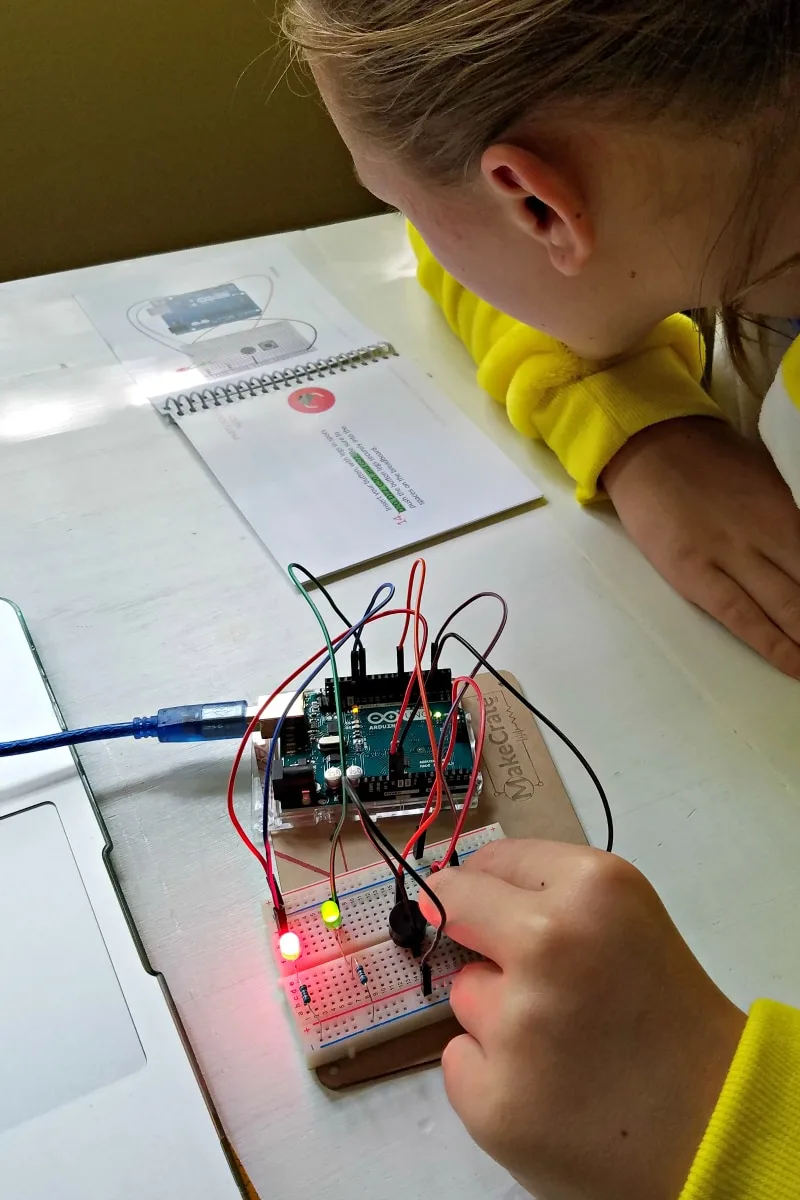 Starter Kit
The starter kit fits into the category of educational electronic kits.
My daughter is twelve and a half, and she was able to follow the instructions successfully with only a couple suggestions from me to keep her on the right track.
In total, we spent around 45 minutes on the project.
You could easily finish in 20 minutes if you're more experienced, or take your time and delve deeper into the coding.
The goal is to build basic circuits and install two lights and a buzzer.
Using Arduino software online, you plug into your computer to use coding (easy copy and paste from the MakeCrate website) to communicate with your circuit board.
While there, you can see how the code works and play with writing your own.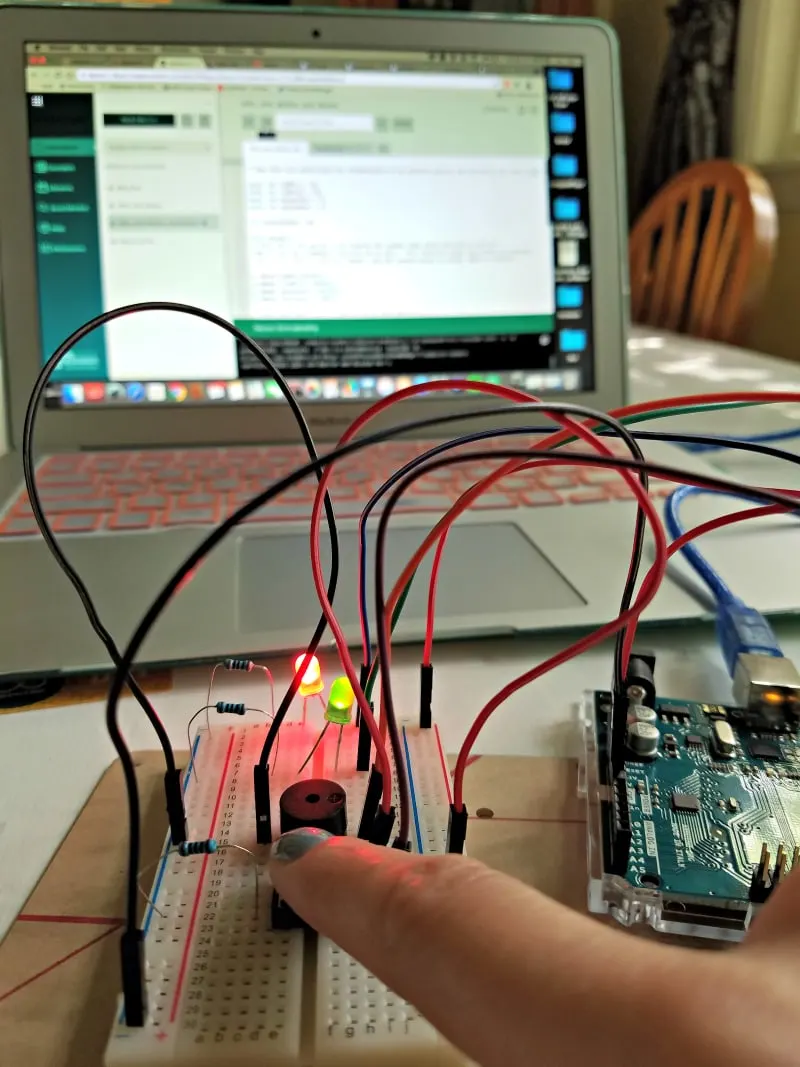 I was thrilled to see her so focused and using fine motor skills–something she's struggled with tremendously in the past.
The instruction book offers step-by-step guidance with photographs. Then, it's awesome to see your codes in action.
5 Benefits of MakeCrate
Age appropriate. (Recommended for ages 13+)
Uses super fine motor skills.
Teens learn useful information.
Can build off of all the knowledge obtained.
Fun and engaging.
Any homeschoolers out there need to take a look at MakeCrate.
Even if you don't homeschool your kids, this is an awesome way to keep teenage minds fresh and occupied during the summer months.
Anything that gets them ahead in the world of computer science is priceless.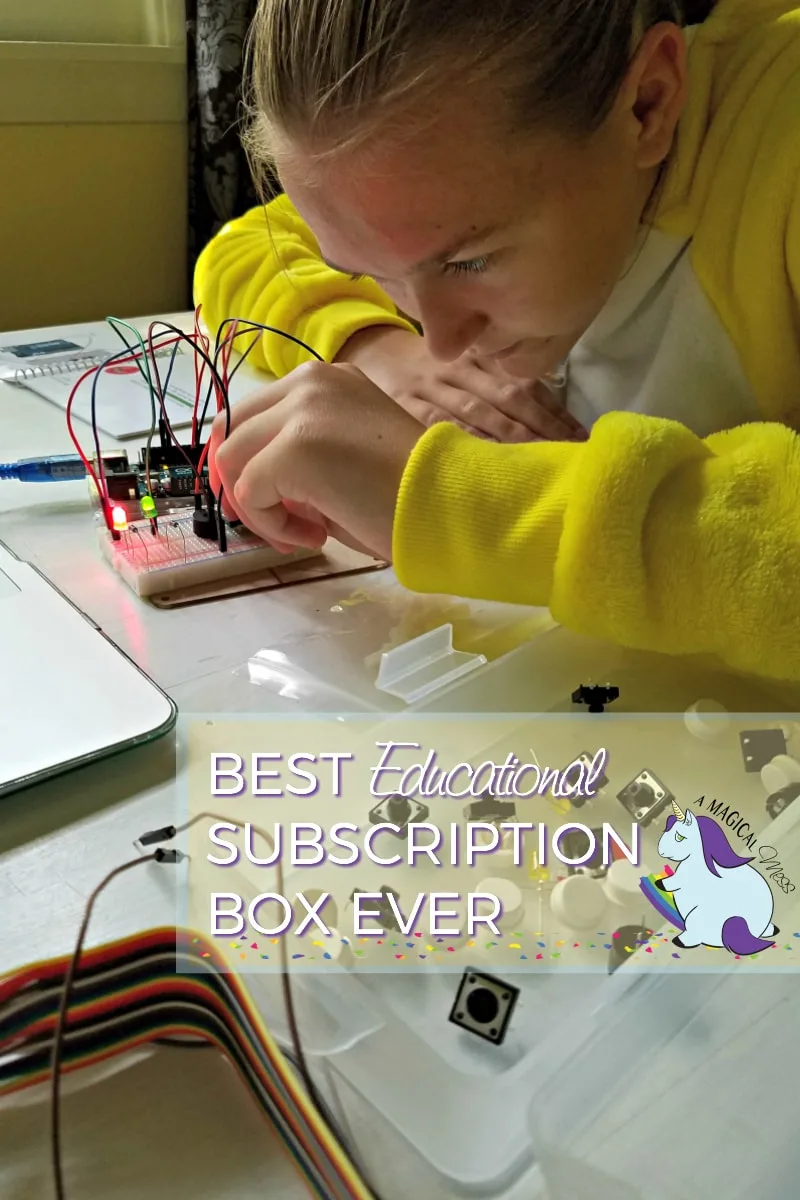 Plus, I thoroughly enjoyed spending time and learning with my daughter.
I've been wanting to teach myself how to code for a while and haven't known where to even start.
This MakeCrate subscription is catapulting me into a world of learning that is just so wonderful I can't even express my excitement.
This is time well spent enriching our minds as a family.
Up Next: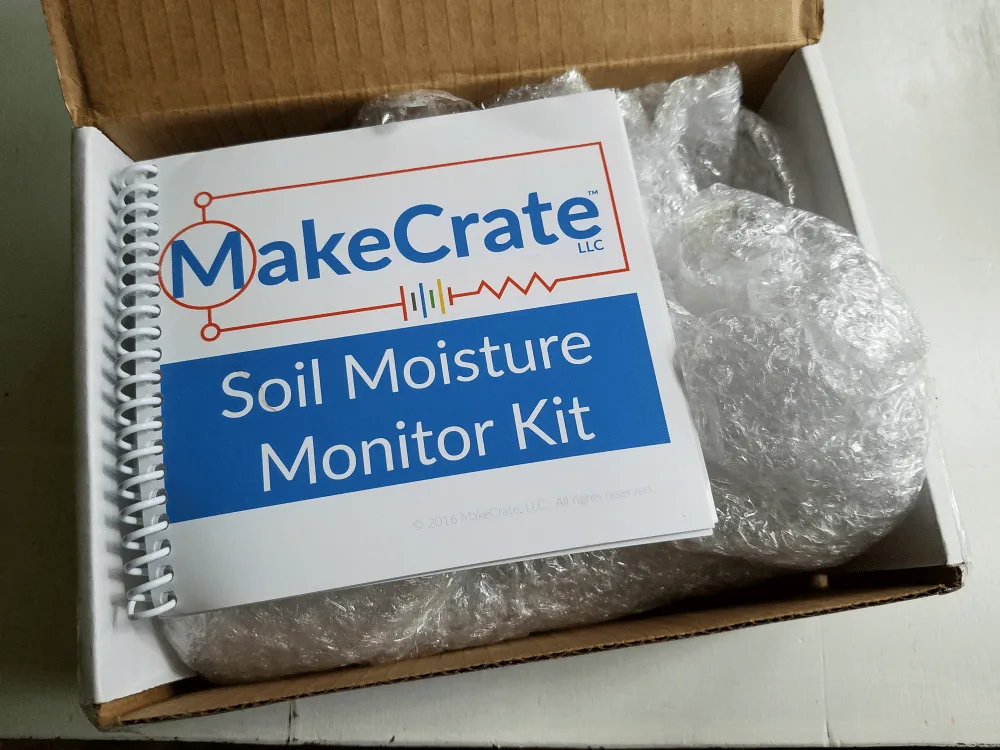 We'll be putting together the Soil Moisture Monitor Kit.
Check back soon for more posts on this subscription box for teens.
Have you been looking for the best subscription boxes for teens?
Who do you know that would love MakeCrate?