Upcycling, craft ideas and yummy summer treats all in one?! Yep. I was so excited to have the chance to work on this campaign for Frozen Kefir Probugs™. We have already been enjoying Probugs™ in our lunches but hadn't tried the Frozen Probugs™ yet.
They are a lot like the push-ups I remember from the ice-cream man as a kid but these are healthy frozen summer treats! The packaging they come in also inspires several DIY upcycling craft ideas…
What is Kefir?
Kefir is NOT yogurt! It is a creamy probiotic dairy beverage. It is gluten-free and available in 12 flavors in low fat, nonfat, whole milk, children's (Probugs™) both low fat and whole milk organic, and low fat organic varieties under the Helios brand.
Healthy Lifeway Kefir products are filled with more beneficial cultures than other fermented milk products.

Digestion Aid Helpful in reestablishing necessary intestinal microflora (the good bacteria) that may have been destroyed by antibiotic or other medical treatments.

For Everyone an ideal milk substitute for infants, pregnant women, nursing mothers, patients recovering from illness and the elderly.

Organic made with organic milk from grass fed cows, free of bovine growth hormones and antibiotics.

Gluten-Free

YUMMY 12 flavors and a variety of sizes
We purchased our Probugs at Whole Foods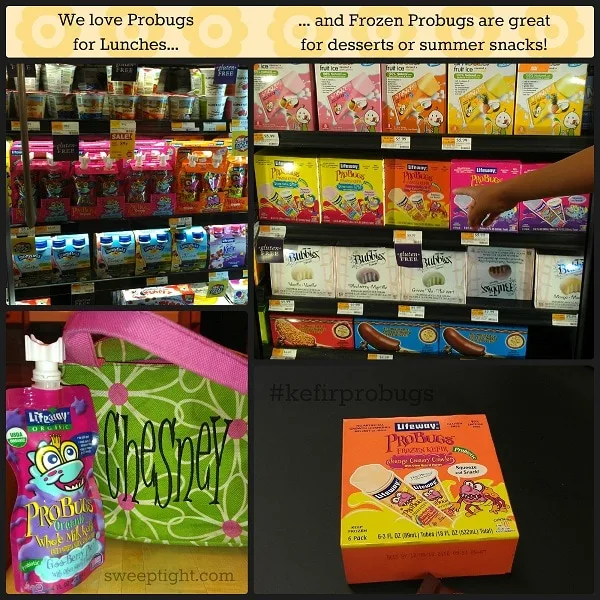 DIY Craft Ideas
The package these frozen treats come in can be used for a variety of upcycled crafts. We made a sconce or holster for craft supplies or flowers out of ours.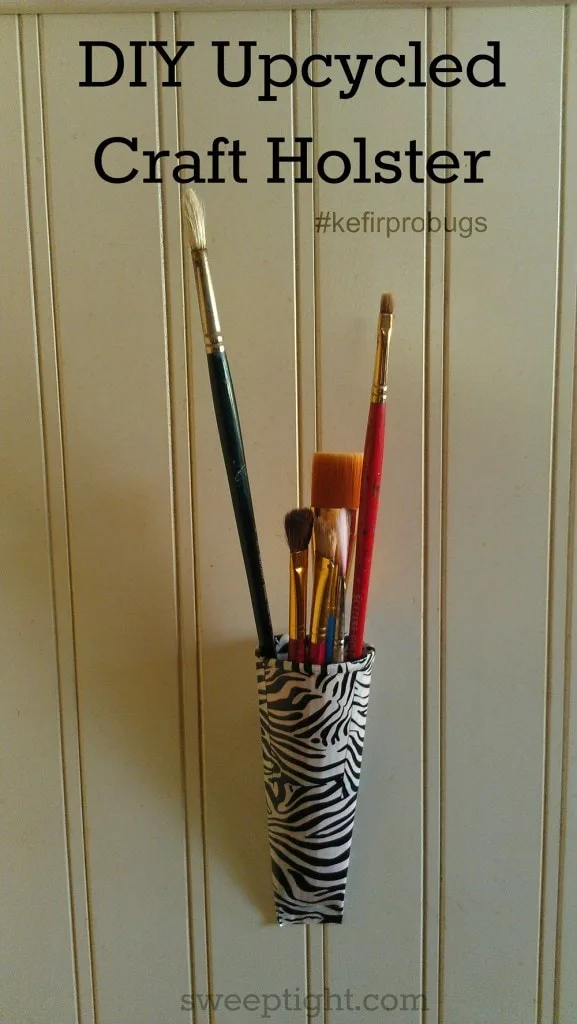 Materials Needed:
Decorative duct tape
Scissors
Frozen Probugs package, rinsed and dried
Sticky-back Velcro
To Make:
Simply wrap your cleaned package with the duct tape and adhere the Velcro. Stick where ever you find a need to store handy tools!
I put a couple on my craft cabinet and a few in the kitchen for dried flowers.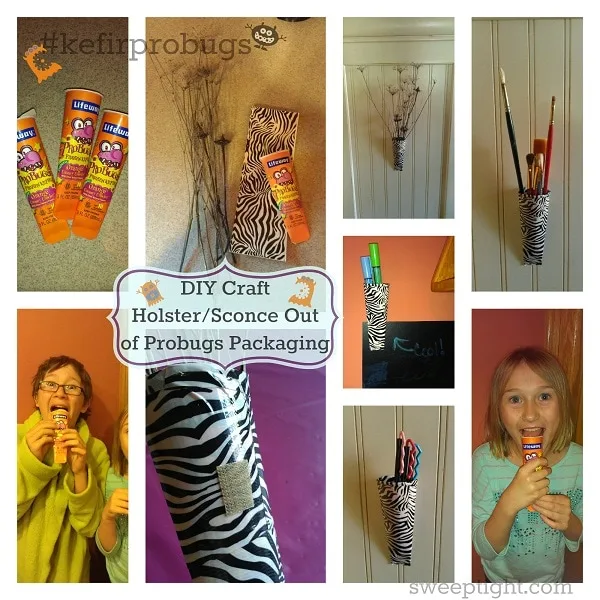 Another Upcycling Idea
My grandma has a fantastic greenhouse, but on occasion her animals get in there and wreak havoc. I was trying to salvage the remnants of a geranium that fell victim to her chickens and realized I could take clippings from the broken plant and start new plants.
I instantly thought of the Probugs containers! The kids were thrilled to have to have another treat so I could use the packaging.
These worked out perfectly and once the geranium roots are established, I can just clip off the bottom of the containers and plant as is.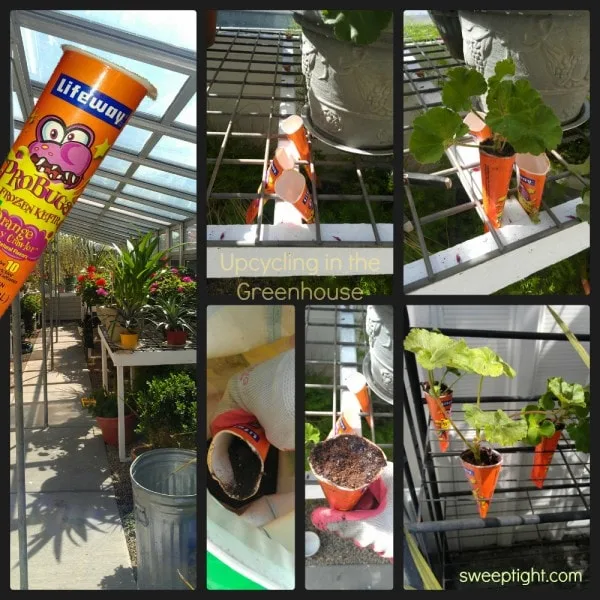 For more great craft ideas and recipes, follow Lifeway Kefir on Twitter. Share your own ideas on their Facebook page as well! And, let's not forget my personal favorite: Pinterest! 😀