When the diet food is delivered, it's a lot easier being on a diet! As a Diet-to-Go ambassador, I received a week's worth of food to try out. I was beyond surprised at how delicious these diet foods were and I even dropped 2.5 pounds for the week!
It's that time of year again. The time where I freak out over the weight I put on during the winter. It happens every year. Cold winters with huge, comfy-cozy sweaters and yummy warm foods cause me to ditch my workouts and add on a few extra lbs. The first warm day of Spring sends me into panic mode. Every year I say I won't do it, but I have yet to succeed. So, needless to say, I couldn't wait to try out the Diet-to-Go plan!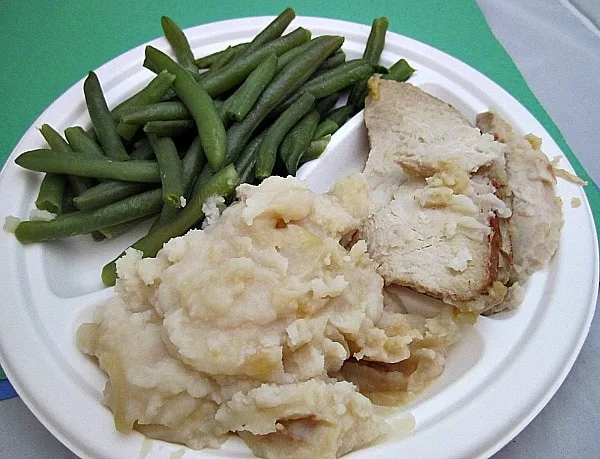 Diet Food Delivered with Diet-to-Go
Being on a diet takes planning, portioning, and preparing foods with fresh ingredients everyday. People who have a crazy busy lifestyle can really struggle with this. It's difficult to run to the grocery store every couple of days to buy the freshest foods possible. In the past, that's what has completely derailed my healthy eating mission – running out of fresh stuff!
I have tried other diet food delivery companies and have never been thrilled with their selection. I remember some "powdered meat" mixture being part of the plan and I was immediately grossed out. I may not be a total organic, fresh food fanatic, but that's definitely pushing it for me!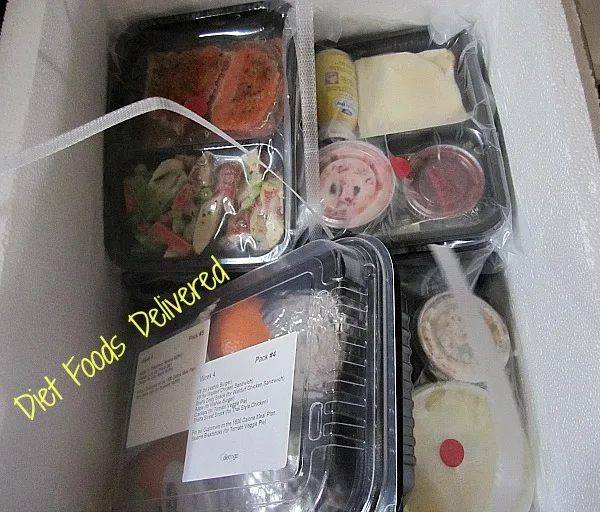 My Diet-to-Go foods arrived carefully packaged and frozen. I put everything into the refrigerator so it would thaw out over the next few days. There were no instructions, which I found to be a little confusing. After contacting the company, they said you can just grab any breakfast, lunch, and dinner per day. After realizing that, I liked having that freedom of choice each day.
I chose the Traditional Low Fat diet menu plan. They also have Low Carb and Vegetarian plans. Each plan has a 1200 or 1600 calorie option. They even checked with me for any allergies and tried to avoid any foods I don't like (onions – blech).
The breakfasts included yummy muffins with flavored cream cheese, a filling power bar, french toast, scrambled eggs, fruit, yogurt and more. Always delicious options that I thoroughly enjoyed. Lunch choices were equally scrumptious. From a cheesy turkey sandwich, to soup, to BBQ turkey melts – it was an exciting mix! Dinners really exceeded my expectations with meals like, steak, chicken stir fry, and turkey with mashed potatoes. YUM!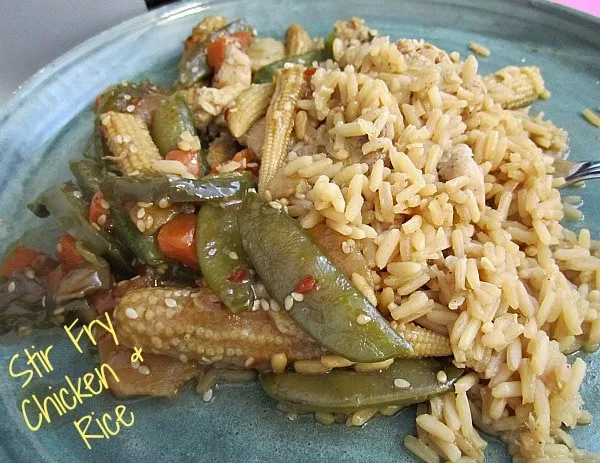 I found all of the meals to be very satisfying and filling. A few of the dinners I couldn't even finish! That's rare for me, but also showed that just a few days of eating smaller portions shrunk my stomach back down to where it should be.
I learned a few things about my eating habits during my Diet-to-Go week, too. I am a notorious snacker. Sometimes I will just snack all day and never eat an actual meal. I know this works for some people, but not for me. The amount of snacking I do really causes the calories to add up! If I would just sit down, eat a meal, and then stop eating til the next meal, I would be way better off. I also noticed that the right foods are more filling. (I already knew this, but obviously needed the reminder.) Eating lots of veggies really helps me realize that I am full faster.
This week with diet foods really gave me the kick start I needed to go back into health-mode. I started drinking at least a gallon of water a day, being more active, and have completely restocked the house with healthy options. Now, I just need to amp up my workouts and I am good to go!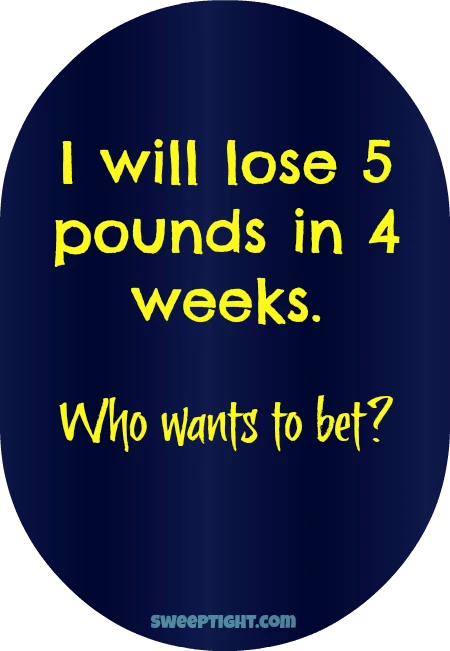 I Bet You I Will Lose Weight
Check this out… I will definitely lose weight now! I joined DietBet where there are cash incentives to lose weight. It's like social dieting where you invite your friends! Since I have real money on the line, there's no way my cheap butt wants to lose this bet! Join me!!! My challenge starts May 11, 2013.