I was sent a Karmin Wand for review. All opinions are my own. This is the first time in my life that I have gotten curls that stay in my hair. I have fine, thin, wispy hair that has never easily held a curl. The times that I have had lasting curls was only because a stylist had loaded it with products. I never liked the sticky, helmet-like look of that. Soft, loose, curls that you can run your fingers through is what I was looking for.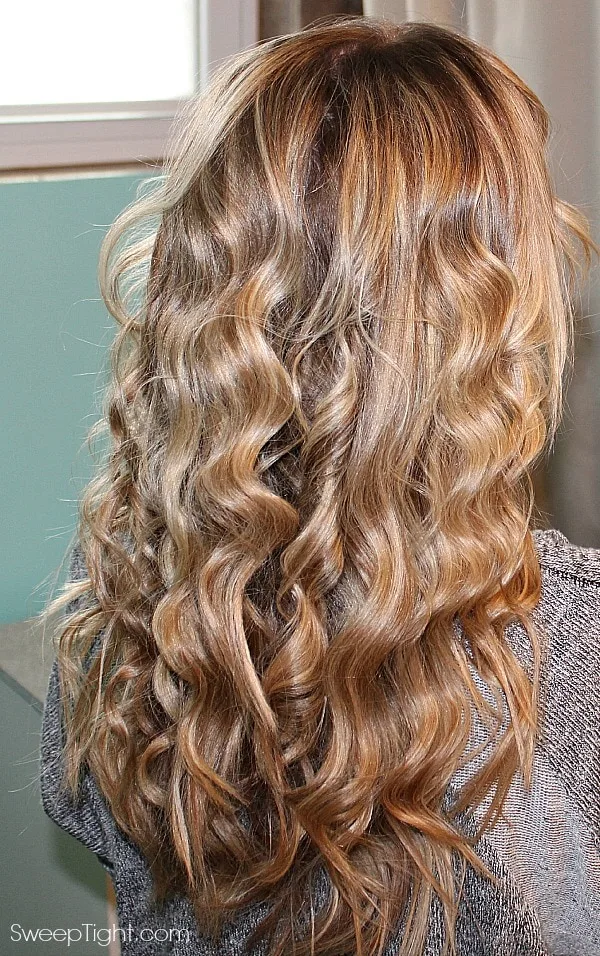 How to Get Curls that Stay in Thin Hair
Before firing up the Karmin G3 Salon Pro Clipless Curling Iron, I get the best results when I blow dry my hair with my Karmin Professional G3 Pro Hair Dryer first. I have used the wand on just air dried hair, too, and like the less uniform and messier look that creates.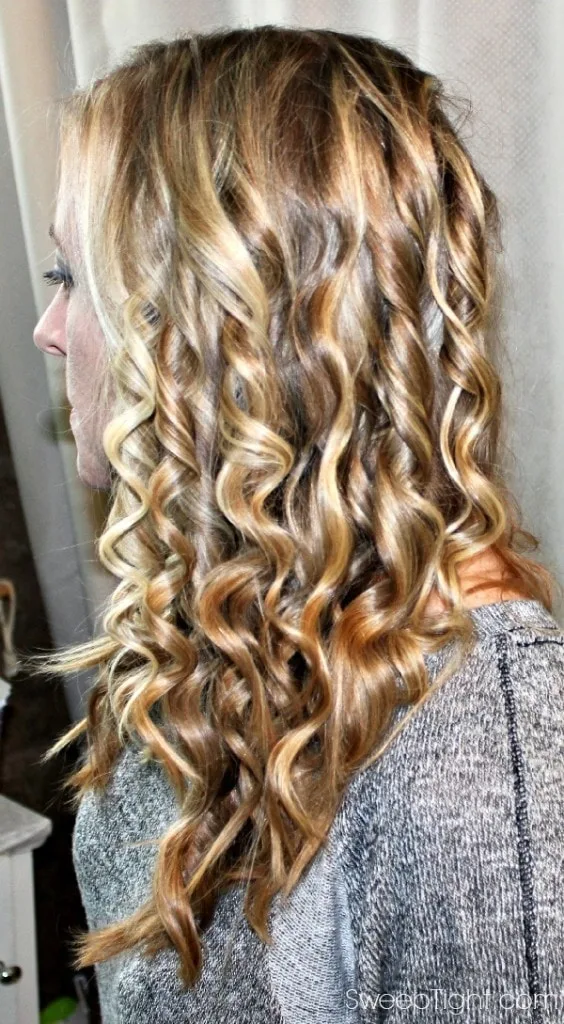 Tighter Curls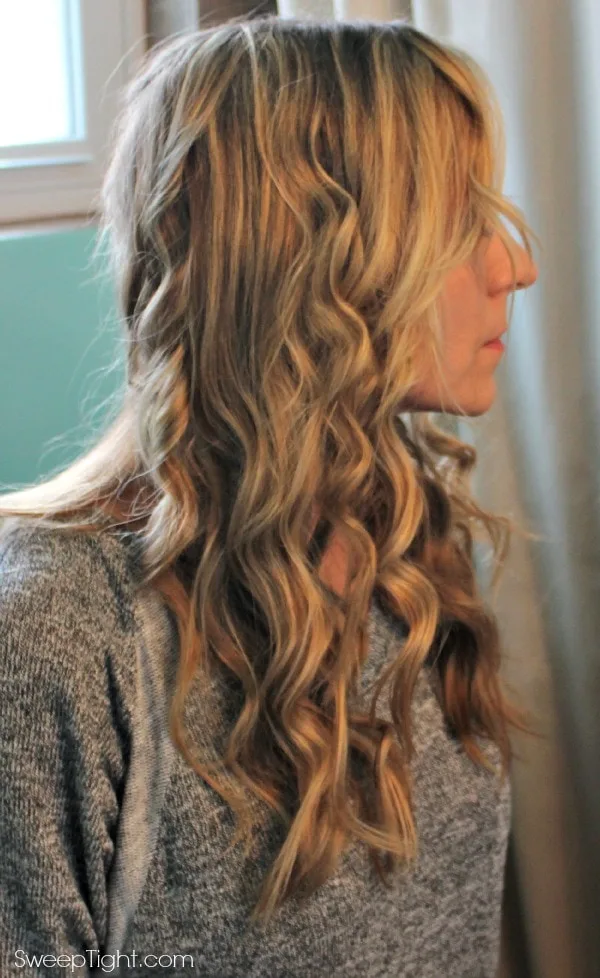 Looser Curls
Since this is a clipless curling iron, use caution. There is nothing to hang on to at the end of the iron and it's very easy to burn yourself. The ceramic barrel heats up to 410F. This high, consistent temp is what gets you the amazing, lasting curls, but it can also burn you in an instant.
Until you get used to the Karmin Wand, you better use a heat resistant glove. Mine did not come with one, so I purchased one on Amazon. I was informed by Karmin that the 2014 model will have a glove included. I burnt the hell out of my hands the first time using it. Since the barrel gets so hot, all it takes is the quickest touch to your skin to create a burn. It's one of those burns that you don't realize did some damage until the blister appears later!
The high temperature of the wand is what scores you the awesome curls. No hairspray or gel is necessary to create curls that last. It's taken me quite a few tries to get the hang of creating curls with the wand. Since I am far from a hair professional, I am sure this is to be expected. It's also the reason the word "pro" is in the name of the product. 😉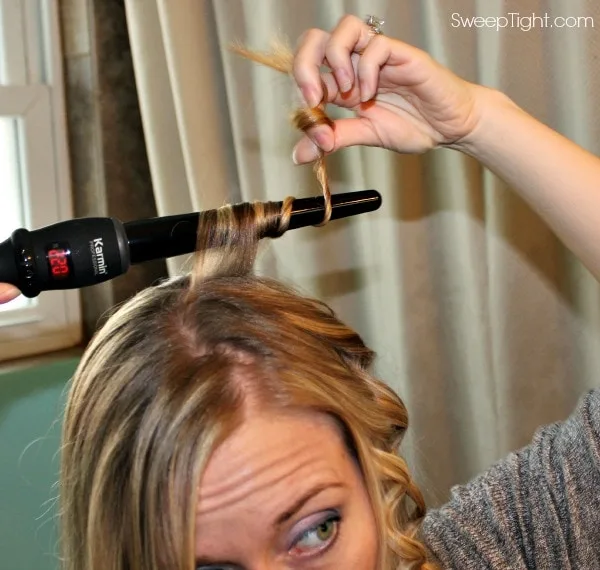 I have played around with the wand quite a bit to create different looks. I notice that it's very easy to twist the hair while you are wrapping. This creates more of a kink than a curl. That in itself can be a fun style, but not really what I was looking for.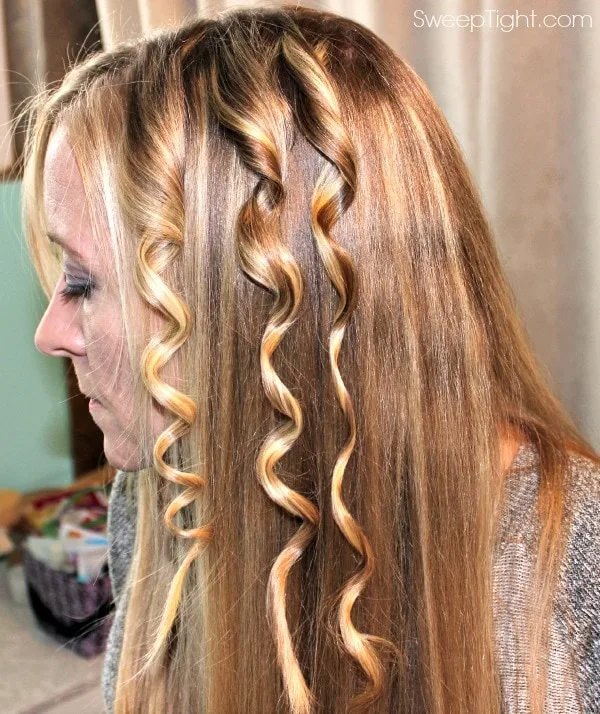 To achieve soft, wavy curls, you have to be careful to wrap the sections without twisting them. Grabbing smaller pieces will create tighter curls, while taking bigger chunks will obviously get you a more wavy look.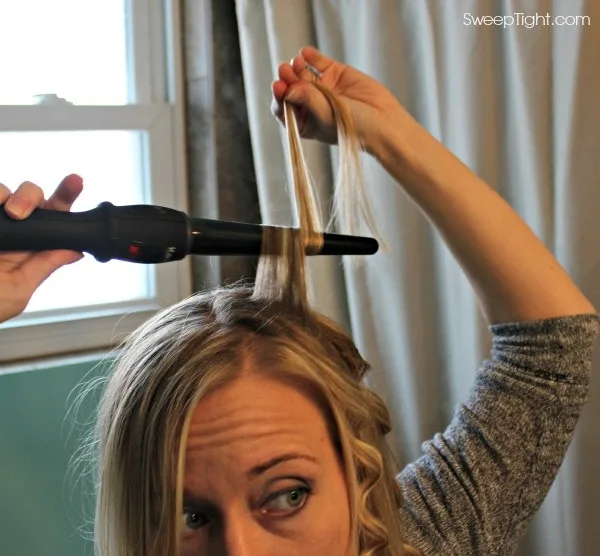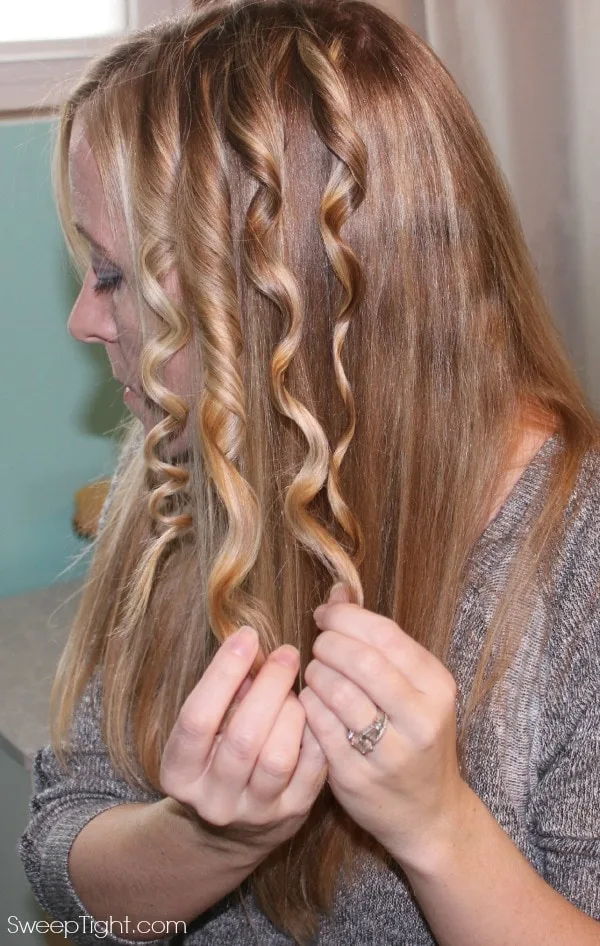 1st curl is from keeping the hair flat while wrapping. 2nd curl is from twisting and wrapping.
Whichever curls that I end up with, they have lasted. Never in my life have I had curls like this and I am beyond thrilled. I have gone out with my curled hair, put it up in a ponytail, brushed it, run my fingers through it, and even slept on it and still ended up with amazing body and waves. With other curling irons this would never be the case.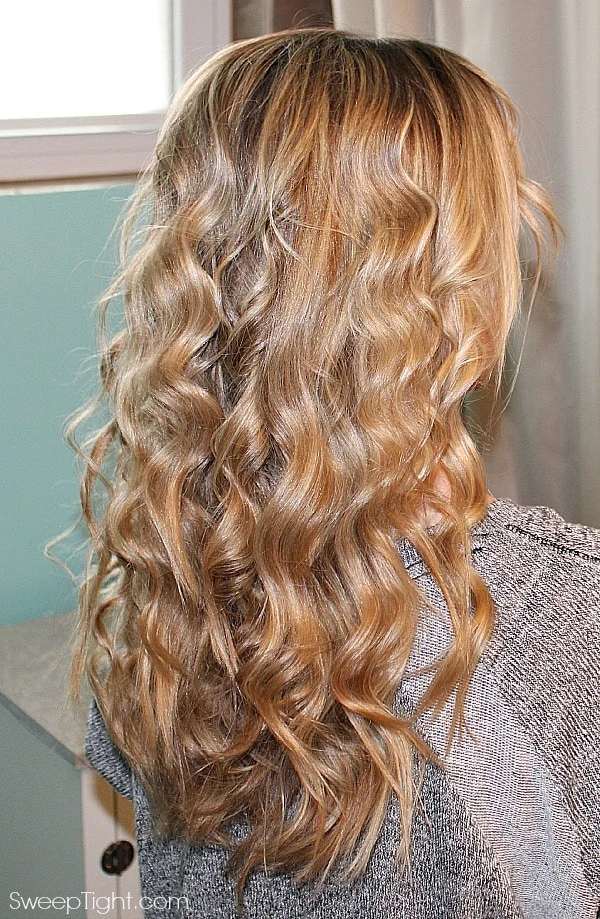 I am still mastering my technique to get even curl shapes and sizes. It's getting less and less awkward every time I use it!
To say that I caused bodily harm to myself with this product and still went back for more, should say a lot. As long as you take your time and use caution, the results are totally worth it! You can purchase a Karmin Clipless Curling Iron from the Karmin Professional website or on Amazon.com.
Stay social with Karmin Professional by liking their Facebook page, following on Twitter and on Instagram.
Have you ever used a clipless curling iron? Does your hair hold curls easily?