Shopping for my twelve-year-old daughter and fifteen-year-old son has only gotten more challenging. Finding back to school clothes for teens and tweens comes with a lot of stress. Finding good deals on quality clothes that the kids will actually love seems almost impossible. Almost. We received these shirts in exchange for our honest feedback. All thoughts shared are entirely our own.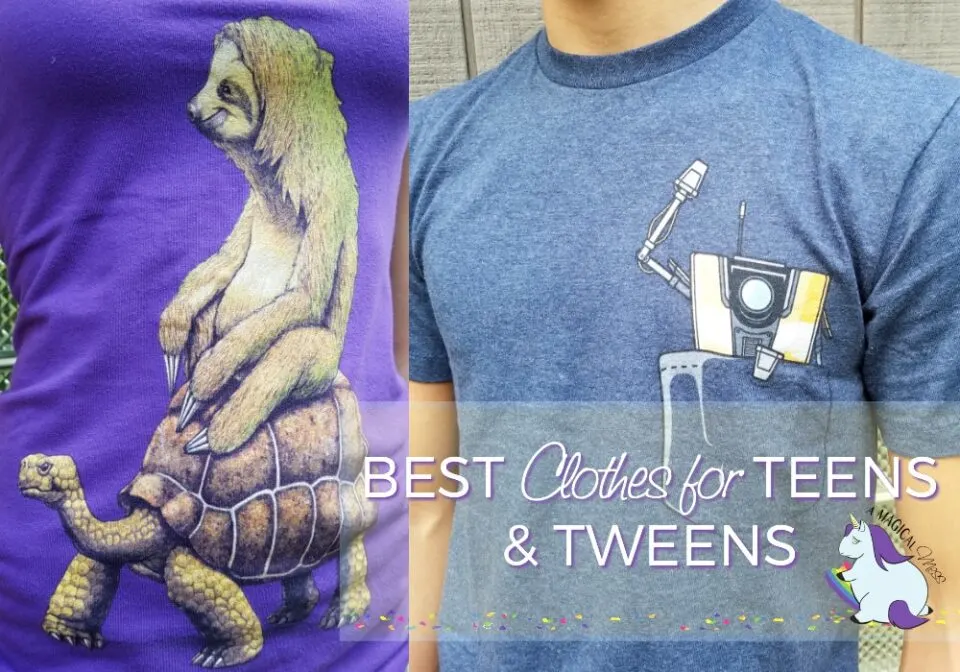 Back to School Clothes for Teens and Tweens
As the kids have aged, their taste in fashion has drastically changed each year–which is to be expected. But my budget failed to prepare for this expectation. So, I make it a goal to only buy high quality clothes that will last, in styles I know the kids will love enough to wear frequently. We all sat down and shopped together at Design by Humans.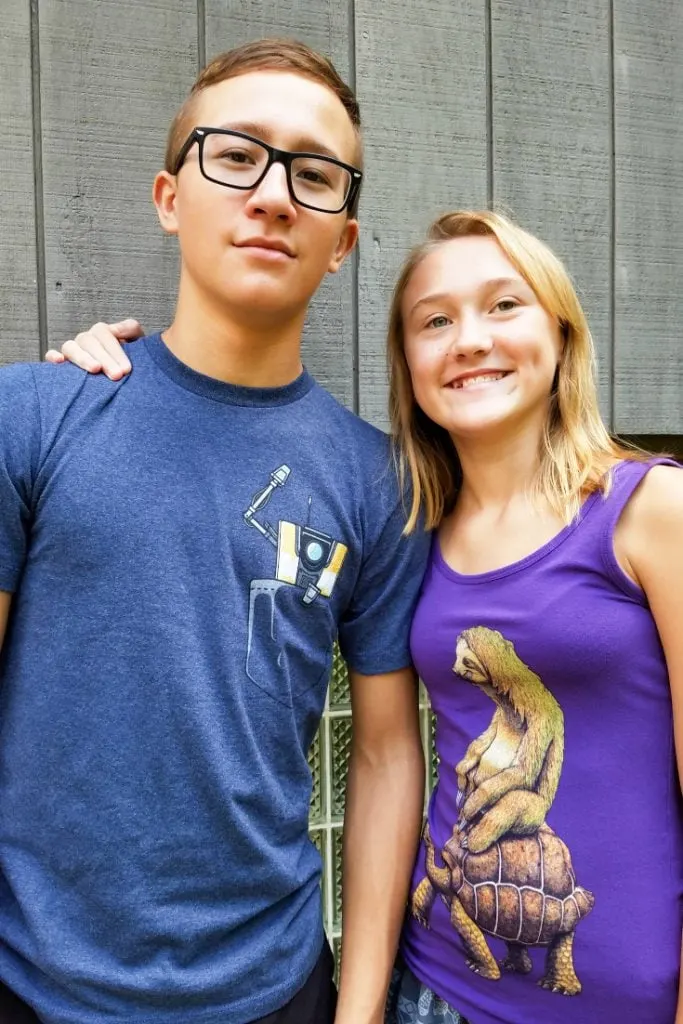 For Chesney, we chose the Speed is Relative sloth tank top because she loves sloths and frankly, now that we're back to early school mornings, she's kin to the slow-movers. The tank top is super soft, stitched well, and has a little room for her to grow. She loves it and so do all her friends. As she got on the bus I heard them say, "Woah, where'd you get that shirt!?"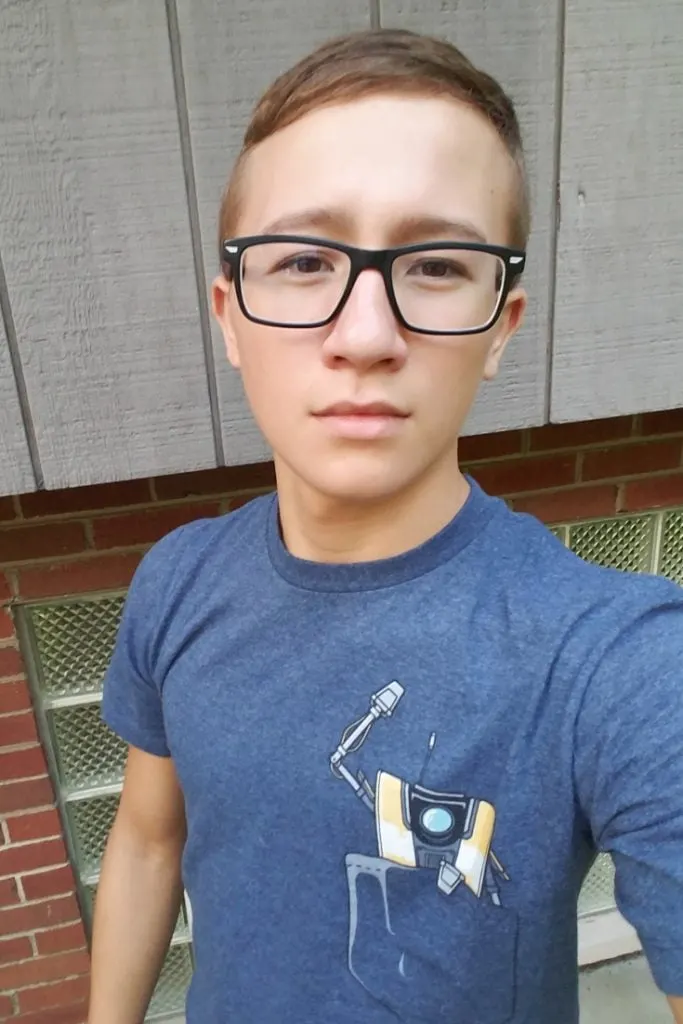 For Adam, aka the Boop, we picked the P0ck37 Claptrap t-shirt. For those of you that don't know who Claptrap is, he is a helpful robot from the video game, Borderlands. Boop loved the game and this friendly robot so much, he did a rendition of him in his CAD class last year! (He was only a freshman and killing it in that class!)
You know he loves the shirt if he's willing to take a selfie in it. That photo went out to all of his friends on Snapchat on got unanimous approval. Despite knowing you're not supposed to care what other people think of your clothes, when your peers like your gear, you're just that much more likely to wear it more often.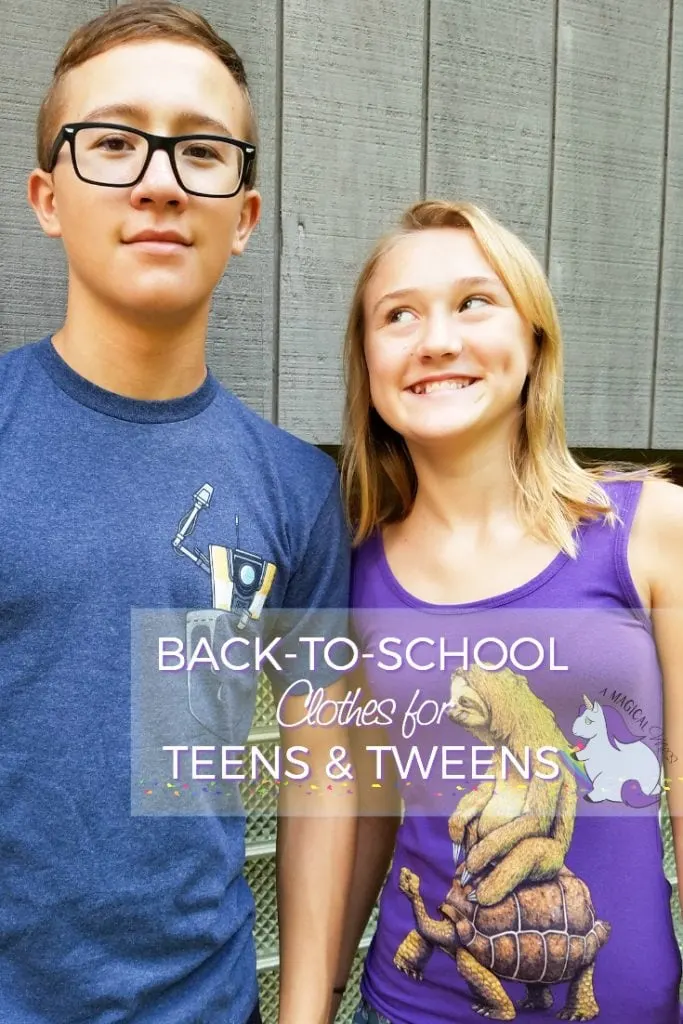 Then there is this.
Ewoks.
I bought my boyfriend, Evan, an Ewok shirt a little over a year ago. Boop hasn't let me hear the end of it because he grew up watching Ewok Adventures multiple times a week–daily if I let him. His love for the Ewoks, specifically Wicket, is unlike any other. To his horror, Evan LOVED the shirt.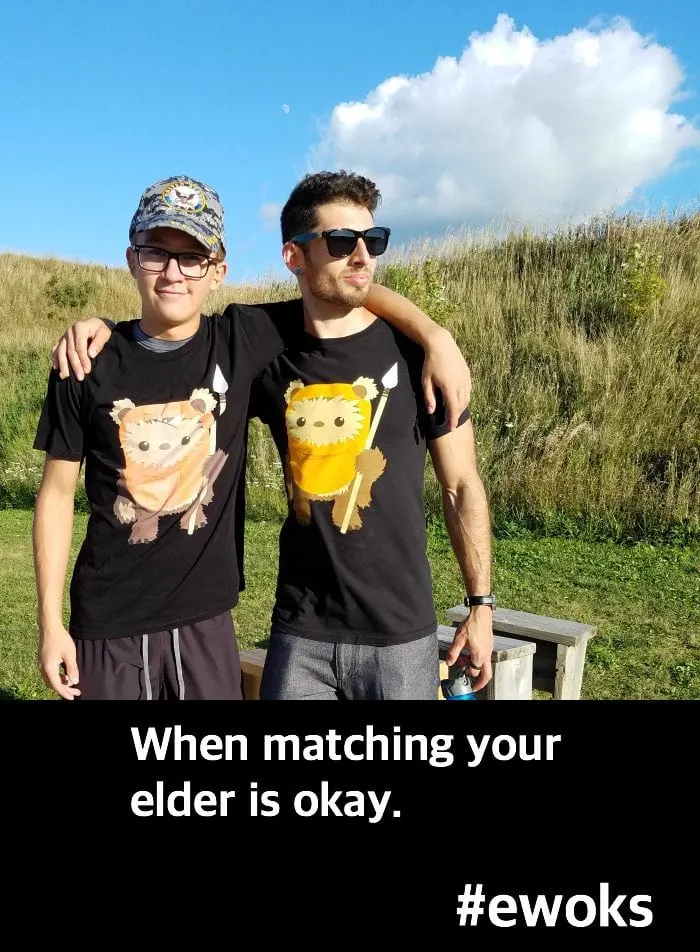 Seeing it on Design by Humans after not being able to find it again for so long was awesome. I surprised the Boop for his birthday… and now he doesn't even care if him and Evan match.
Find these and all your favorite looks at Design by Humans.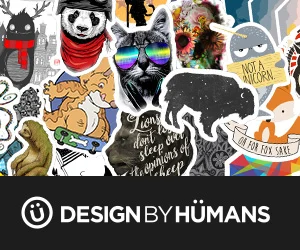 How do you get back to school clothes for teens and tweens that you know will last the test of time and taste?