With St. Patrick's Day right around the corner, we've been playing with variations of this easy St. Patrick's Day cookie recipe.
It uses pistachio meal and if you reserve some whole pistachios you can cut them into quarters and make these super easy four leaf clover cookies too! Affiliate links are used in this post.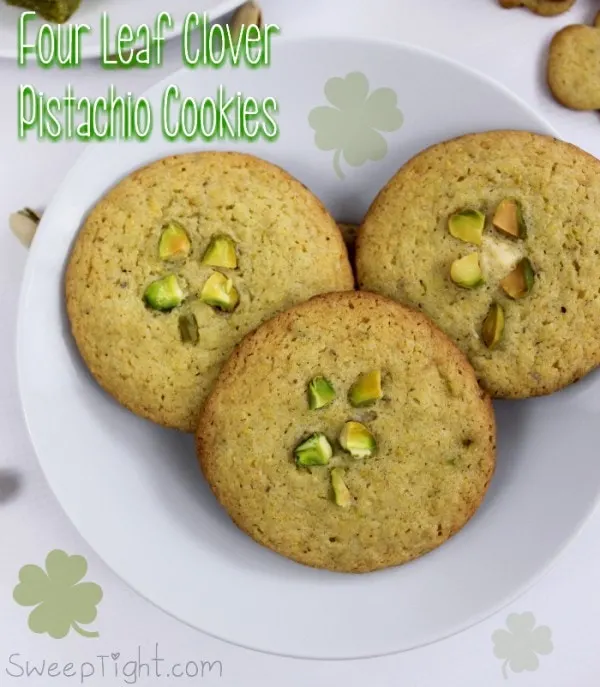 Four Leaf Clover Cookies
We've all seen the cookie cutters to make four leaf clover cookies, but I think these little pistachio clovers are super cute. Plus, I happen to absolutely love pistachios. I'd say they're my favorite nut, but they're actually a seed!
The nutrient content of pistachios is quite noteworthy. They are rich in monounsaturated fatty acids that are known to be heart healthy and reduce high blood pressure.
They are also rich in antioxidants that help to improve eye health and reduce free radical damage. Their richness in copper, magnesium, and B vitamins, also work to strengthen the immune system!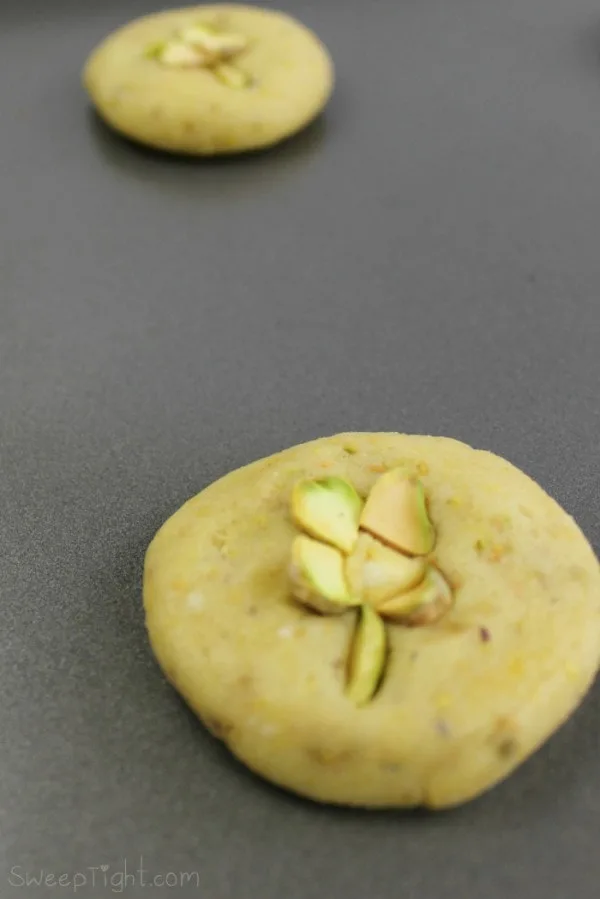 Instructions:
First, follow this pistachio sugar cookie recipe here. Reserve a handful (around a couple dozen) of whole pistachios. Cut them into quarters. Take a few of the pieces and cut thinner strips to use as stems.
Once the dough is made, take tbsp size balls of dough and lightly press them onto an ungreased cookie sheet.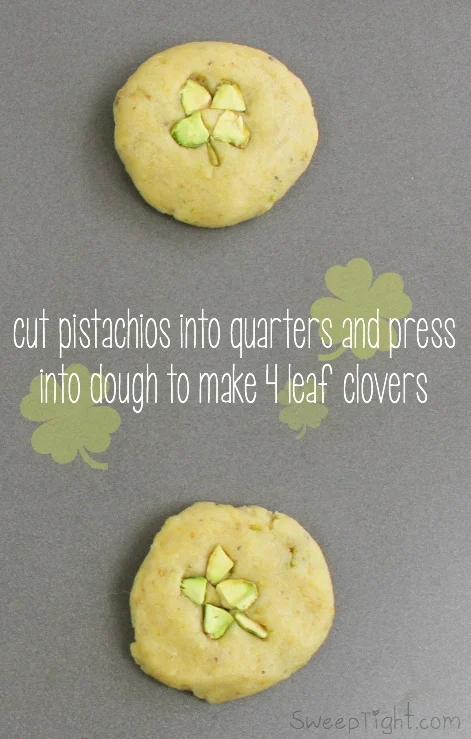 Place the pistachio pieces into the center of the cookie dough in the shape of a four leaf clover. For extra fun, place a hidden white chocolate chip in the center, slightly underneath the clover. That way, when you bite into the cookie, there is a sweet treat under the four leaf clover.
I love pistachios and making them into meal!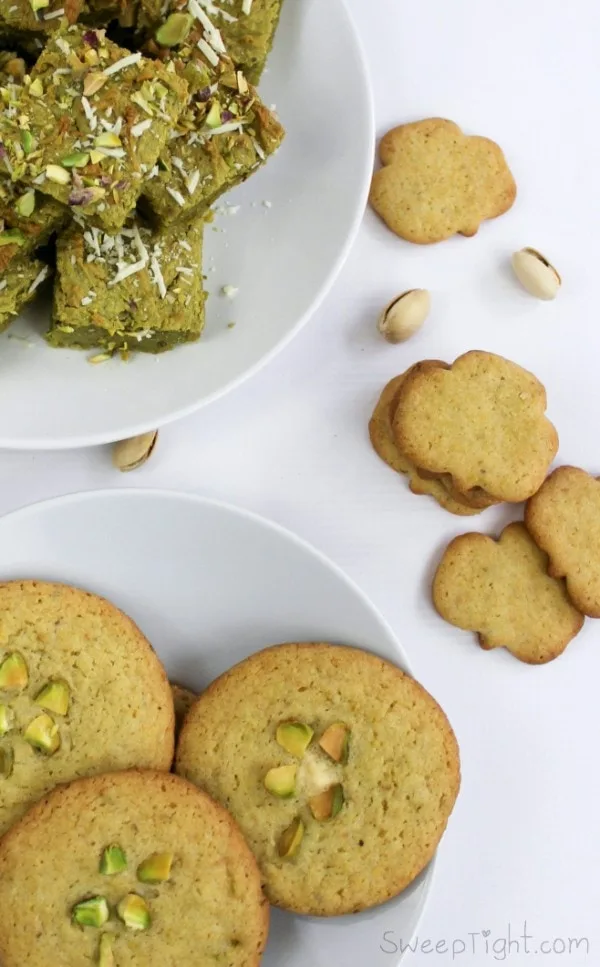 For another St. Patrick's Day treat, try lucky lime cake mix cookies, rainbow popcorn and rainbow Jello cups!
Check out these other great recipes that use pistachios!
Gluten Free Pistachio Brownies
St. Patrick's Day Sugar Cookies
Subscribe to my YouTube channel for more fun recipe videos!
Do you make four leaf clover cookies for St. Patrick's Day?