October is an exciting month. Fall begins, the temperature cools, Halloween is only one day, but seems like a month of anticipation, all our favorite fall TV shows come back, and it's time to get cozy. It's important to remember that October is also Breast Cancer Awareness Month. Strawberry cupcakes with Think Pink printables are a sweet way to remind everyone. Post contains affiliate links.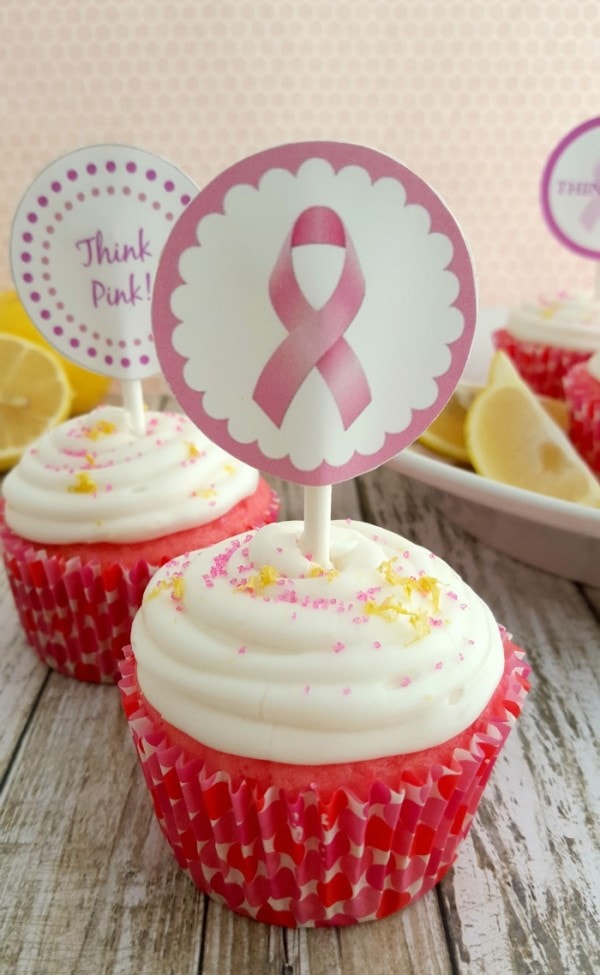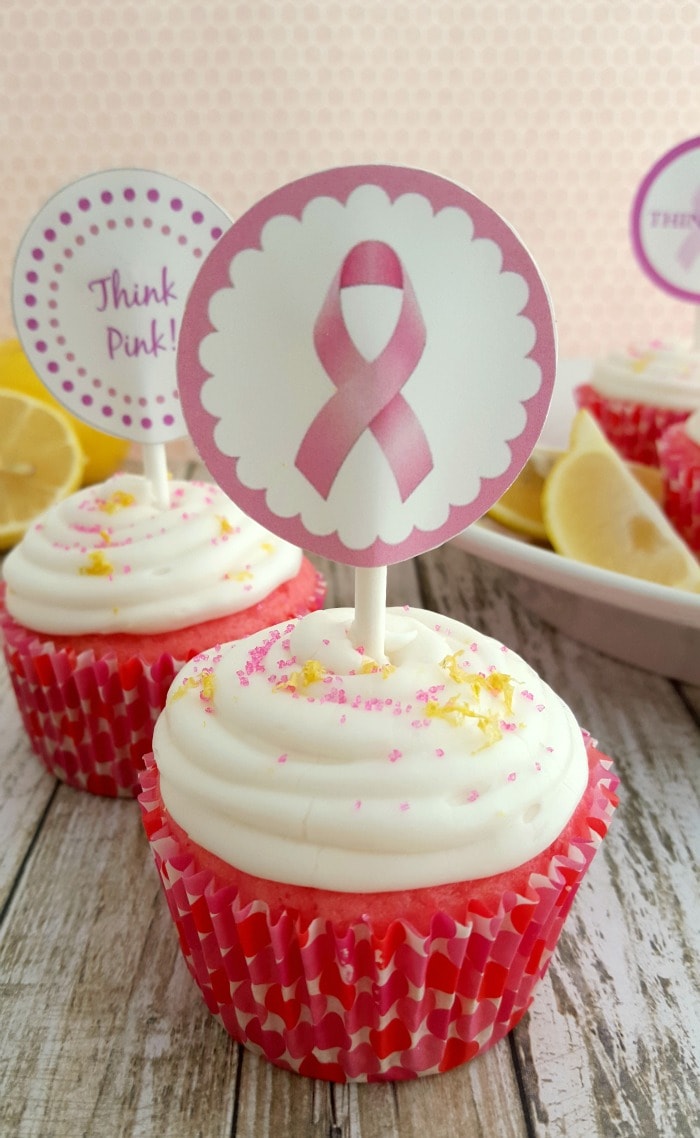 Think Pink Strawberry Cupcakes Recipe with Lemon Cream Cheese Frosting
Makes 18 Cupcakes
Total Time: 1 hour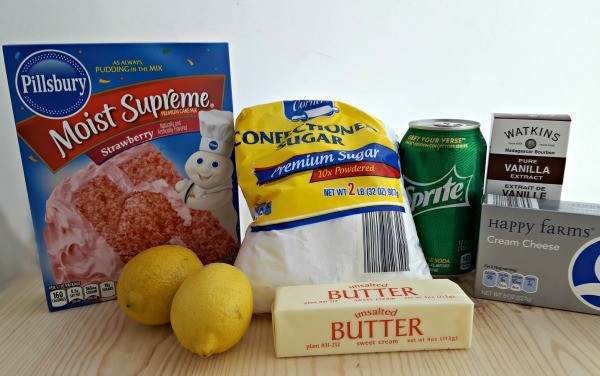 Ingredients:
1 (12 oz) can Sprite, room temperature
1 box strawberry cake mix
1 (8 oz) package cream cheese, softened
4 Tbsp. unsalted butter, room temperature
2-3 cups powdered sugar
½ tsp. lemon zest
½ tsp. vanilla extract
1 tsp. fresh lemon juice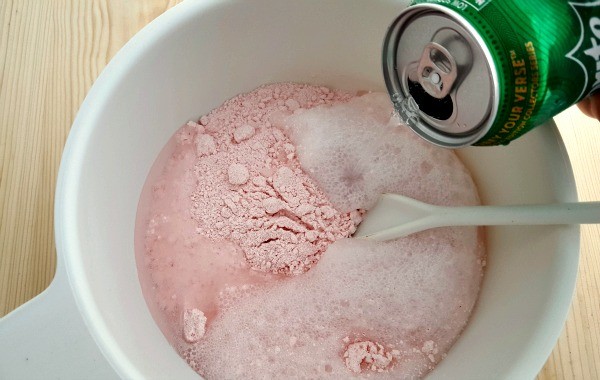 Additional Materials: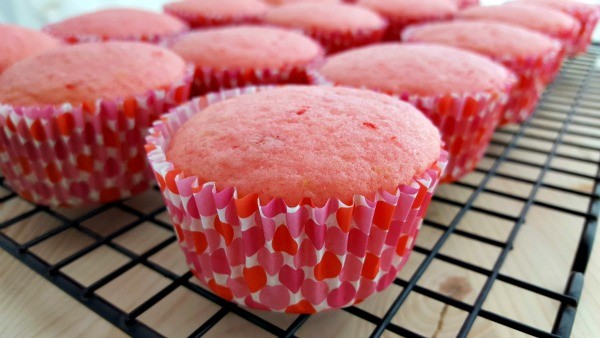 Directions:
Preheat oven to 350 degrees F.
Line muffin tin with 18 cupcake liners and set aside.
In a medium mixing bowl, pour in the cake mix. Pour the Sprite in slowly, and stir together until all lumps are removed.
Scoop batter into cupcake liners, filling ¾ full. Bake for 18-20 minutes, or until a toothpick inserted into the center of a cupcake comes out clean.
Allow cupcakes to cool on a cooling rack.
For frosting: Combine cream cheese, butter, powdered sugar, lemon zest, vanilla extract, and lemon juice in a medium-sized mixing bowl.
Blend together with a mixer until all ingredients are combined. Add additional powdered sugar if a thicker frosting is preferred.
Scoop frosting into piping bag using desired piping tip to frost cupcakes.
For cupcake toppers: Cut out circles from print out. (Click image to enlarge for printing)

Use two identical circles per cupcake topper. Place one circle printed side down on a flat surface and cover the back in glue.
Place the stick in the center of the glued circle. Cover the back of an identical circle in glue and place it printed side up over the circle with the stick in the center. Make sure the edges line up and press all edges closed until glue is completely dry.
Sticks may need to be shortened depending on the length being used. Place the compeleted cupcake topper in the center of a frosted cupcake.
Break up the pumpkin everything with some strawberry cupcakes. Remind everyone to check their breasts, too! A year flies by, so a reminder never hurts. Especially if it's in the form of a cupcake.