It's amazing what a trip to a natural pet store can teach you. First of all, I didn't even realize that we had a Kriser's Natural Pet Store so close. It's not often that I take the dogs shopping with me, so this was a great chance to let The Grump join us on a trip. Post sponsored by Linqia; all opinions are my own.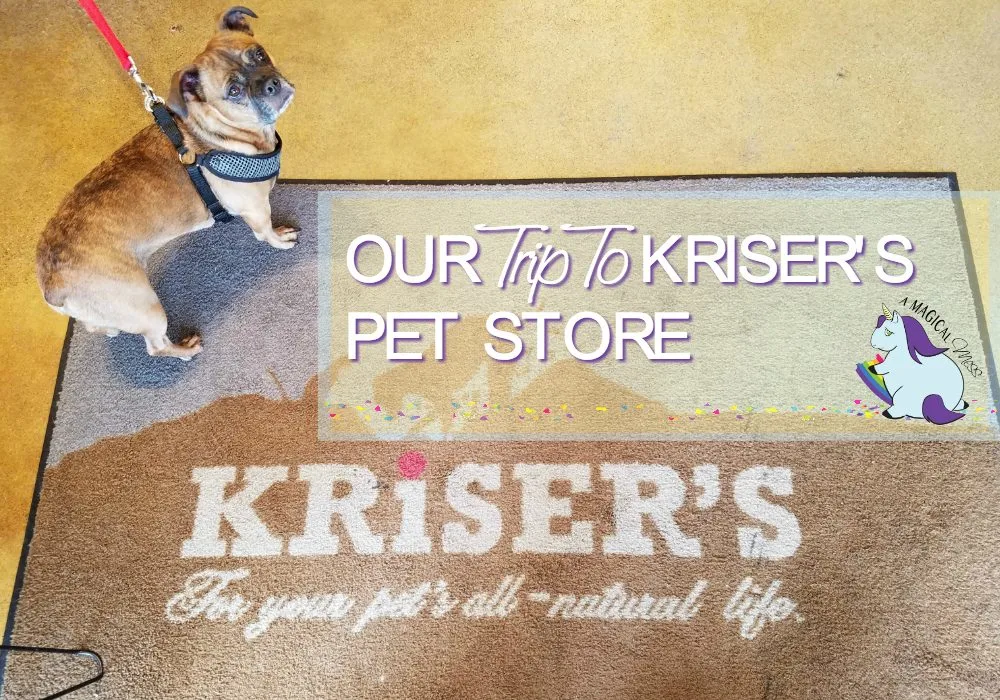 Me, Shelley, Adam, Chesney, and The Grump ventured out to our local Kriser's. The Orland Park location is tucked in a strip mall, so if you aren't looking for it, you might miss it. Upon entering, we were greeted with smiling faces. The staff was genuinely happy to see us, especially with a dog in tow. Right away, The Grump was offered a treat. I was shocked that he would not take a treat from a stranger! What a good boy. That changed later, as he became fast friends with the pack members.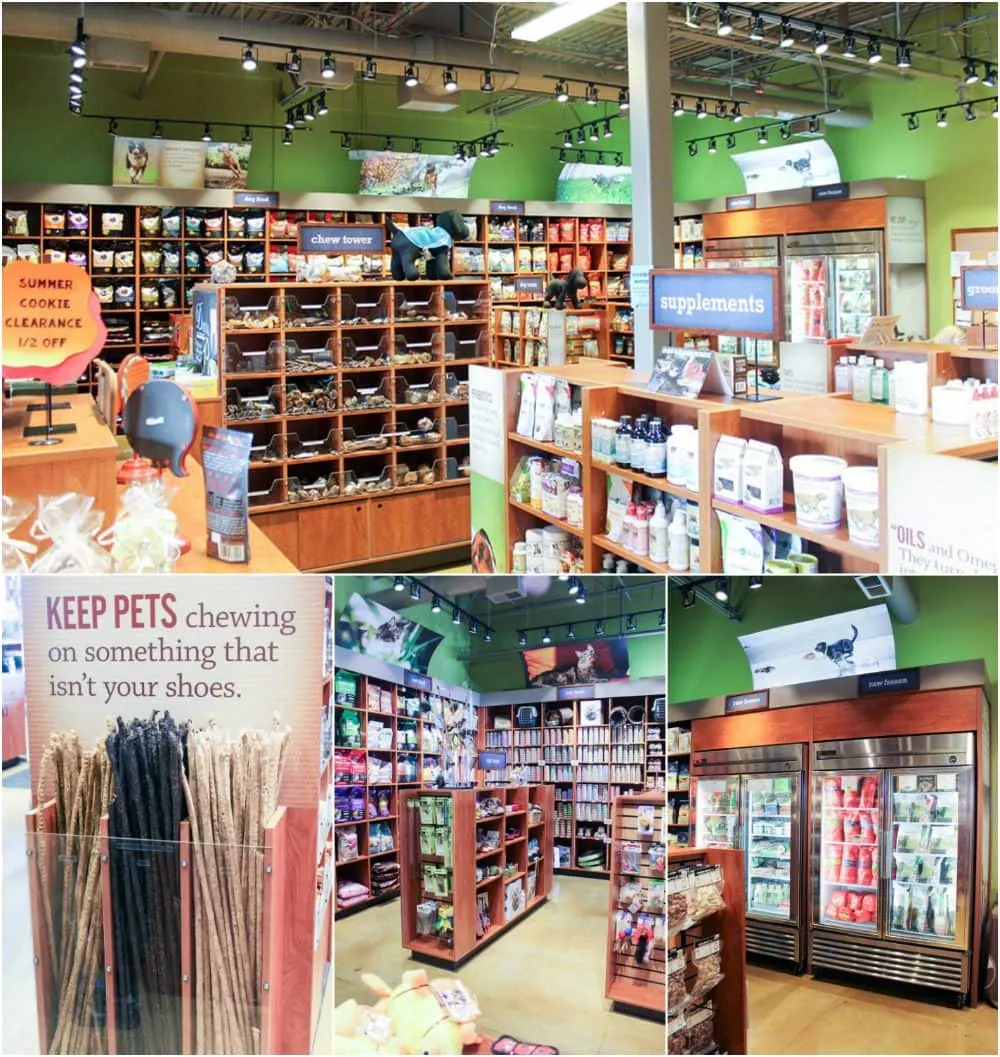 The store is spacious, and yet, not gigantic. It's easy to find what you're looking for, and it would be quite challenging to get lost. Everything is labeled clearly, and Kriser's Pack Members are loaded with the knowledge to help you. The manager, Jennifer, helped us tremendously. She basically knows everything about everything in the entire store. If your pet has an issue, she most likely has an answer for you. She's amazing. The Grump and her hit it off right away. She even got down on the floor with him to convince him it was okay to eat treats. She was his best friend after that!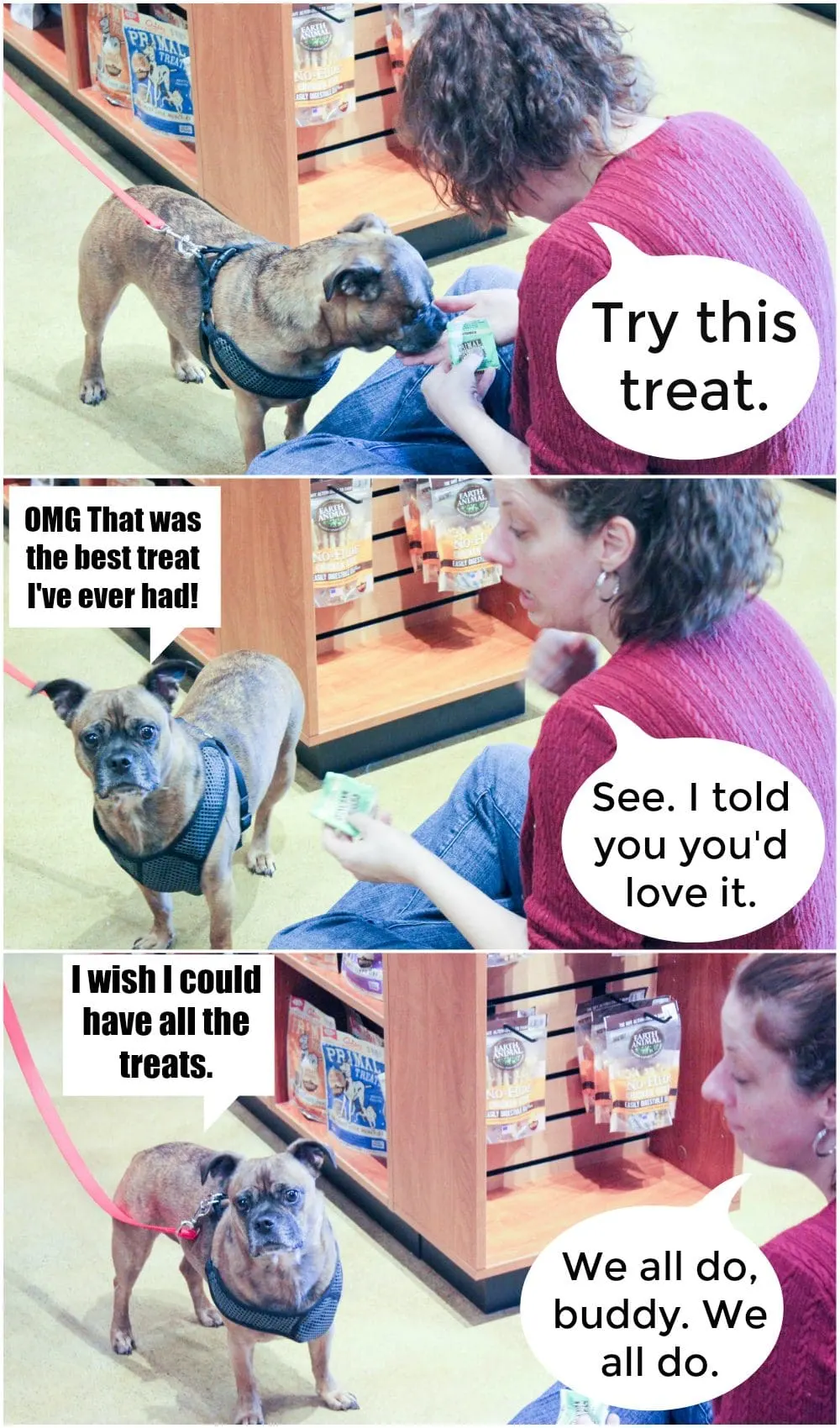 Here are 5 Things that we Learned during our visit to Kriser's Natural Pet Store
Quality and safety – You don't have to worry or second guess any product in the store. Unless your pet has an allergy or special circumstances, you can feel confident that every treat, toy, and food in the store is natural and safe for your pet. There aren't any treats from China, or indigestible rawhides to worry about. Nothing but natural food and nutritious items for your pet.
Behavior helpers – Have a dog that pulls on walks? They have a special harness for that. Jennifer told us a quick story about a man that came in with his pit bull. The dog was wearing one of those collars where the spokes dig into their neck if they pull. Pit Bulls already tend to make people nervous. That collar only makes them look scarier, which is not good. She suggested the harness for him and problem solved. The dog responded positively and the owner was more than pleased.
Toys galore – Kriser's is the place to take spoiling your pet to another level. They have traditional toys. And then they have every other toy you can imagine. Does your pet like squeaky toys? Perhaps your pooch is out to destroy? Pick a toy that is a bit tougher. There are even loads of cat toys. Shelley got Stewie a banana toy that's legendary for making all cats delirious with happiness.
Raw food – It's common sense that raw food is better for pets, but Jennifer went into detail about why this is. Dogs and cats have shorter digestive systems which give them less time to digest the food they eat. When they consume raw food, it's broken down much quicker making the nutrients absorb more efficiently. Raw food doesn't have all that binding and whatever else is used to package the food into a kibble. Just pure and natural food to naturally nourish your pet.
Canned food – Did you know that cats should eat mostly canned food? Shelley has the cat, so I guess I didn't have to know this, but I found it interesting. Cats don't have much natural thirst, so they don't have the urge to drink a lot. It's important that they get extra hydration from the wet food.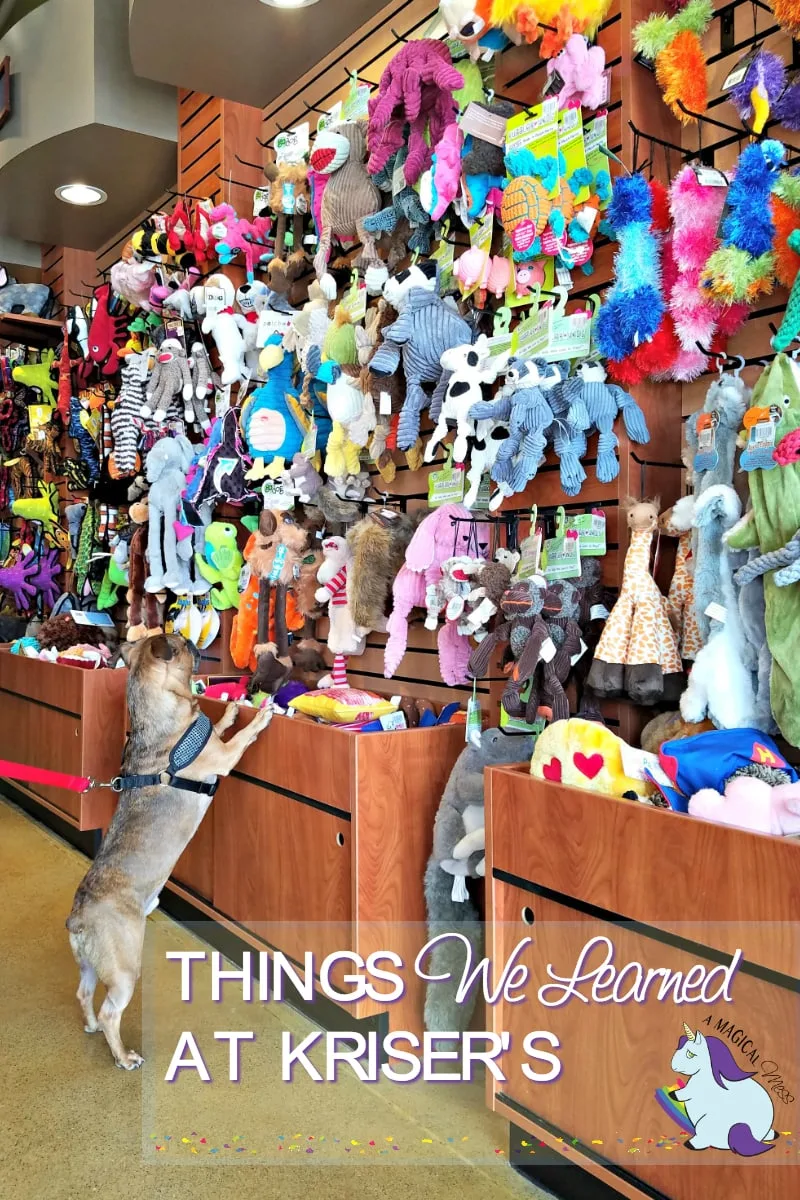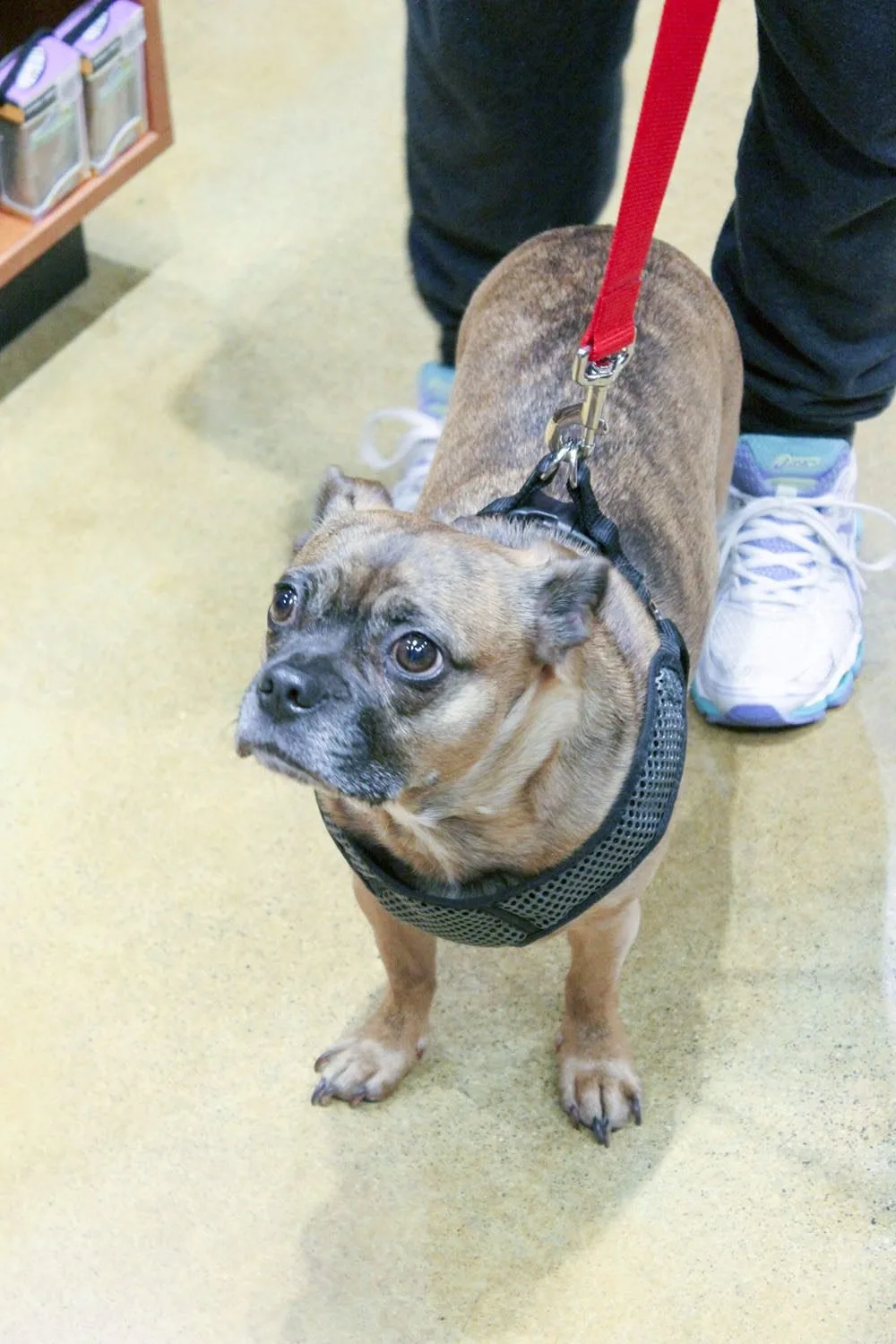 What we thought would be a quick run to the natural pet store turned out to be quite the enjoyable experience. The Grump had a blast, and so did all the humans. You know it's a successful outing when you look in the backseat and see two peacefully sleeping guys.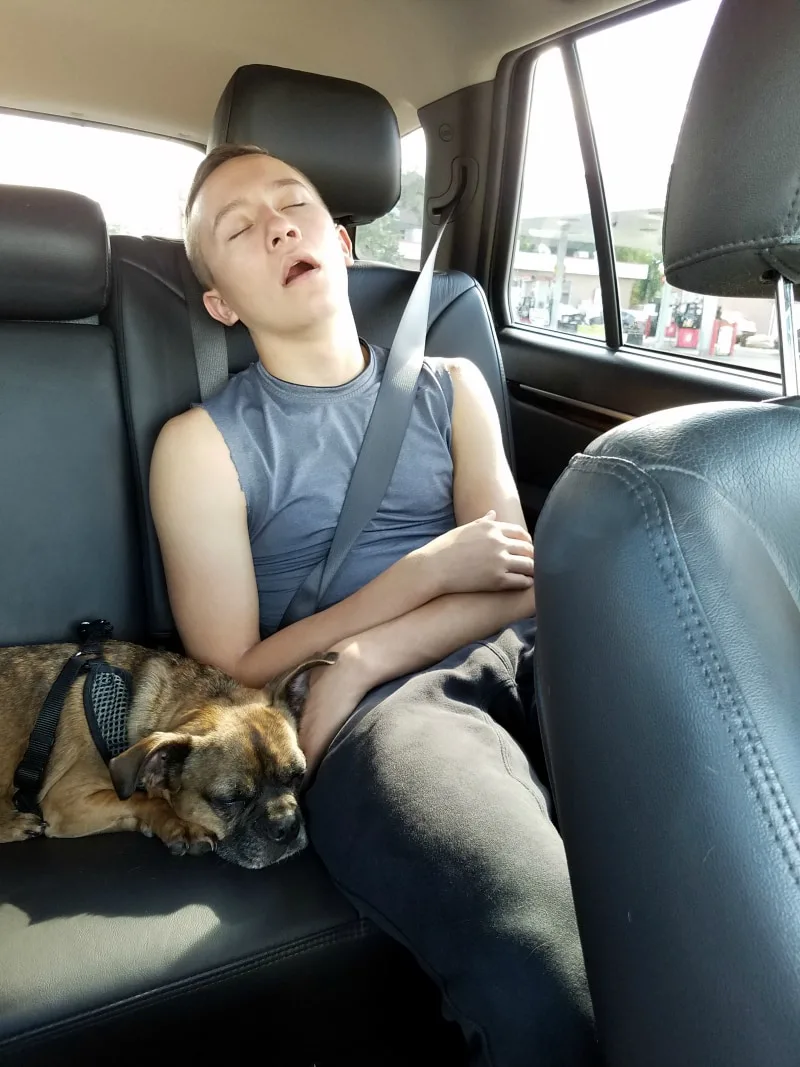 Sweepstakes and Coupon
Visit the Kriser's website to get a coupon for 20% off any item. Plus, this will enter you into a sweepstakes for the chance to win a $200 gift card!
Do you have a Kriser's Natural Pet Store near you?