Owning a happy cat is far more fun than owning a grumpy one. (Unless, of course, you own Grumpy Cat.) We rescued our cat from a terrible situation several years ago. He's adjusted and seemingly quite fond of his abode.
However, after I tried the best cat calming products, he reached a whole new level of zen. This post is sponsored by Single Edition Media on behalf of Ceva Cat. Everything shared here is based on my honest opinion and experience with the products.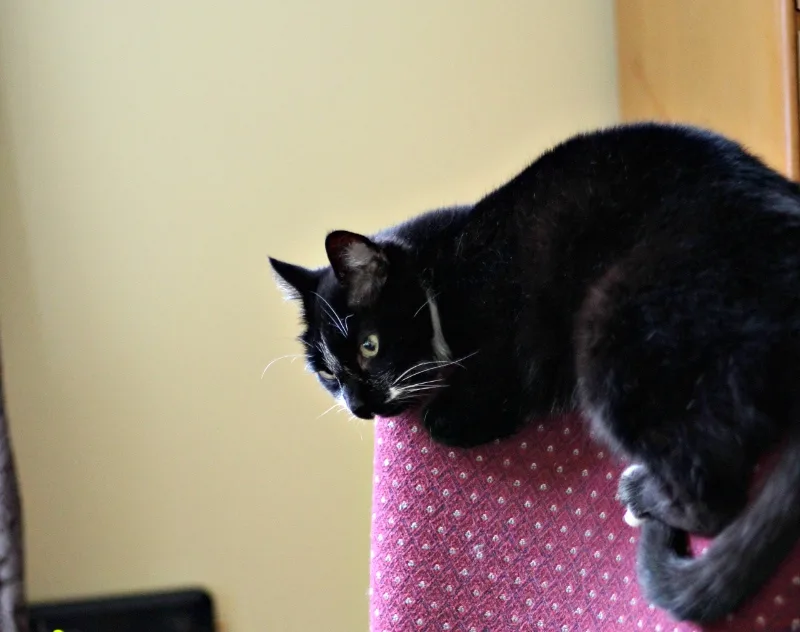 Best Cat Calming Products
I was shipped an entire box of awesome cat calming products. Even the box is cat-friendly and with a pair of scissors easily made into a cat castle.
Feliway Cat Pheromone Diffuser
The very second I plugged this Feliway Cat Pheromone Diffuser into the outlet my cat found inner peace. I'm not even exaggerating. He snuggled up onto his favorite chair back–he's a total weirdo and thinks he's a giant jungle cat perched on a tree branch–and began PURRING.
This is monumentally impressive. In the 5+ years of having Stewie, he has never purred like that. Even the look on his face was just so relaxed. I highly recommend this diffuser for cats to anyone with a feline friend.
Feliway Wipes
The Feliway pheromone wipes are perfect for wiping down the cat carrier or any area you want your cat to feel safe. Feliway is not a drug and mimics the naturally occurring feline pheromone.
After thoroughly cleaning Stewie's litter box–it's the one that's fully covered–I wiped down the top, and he's much more at ease when in there. He's always been a really good sport about getting in and out of his box, but now he's much more relaxed about it.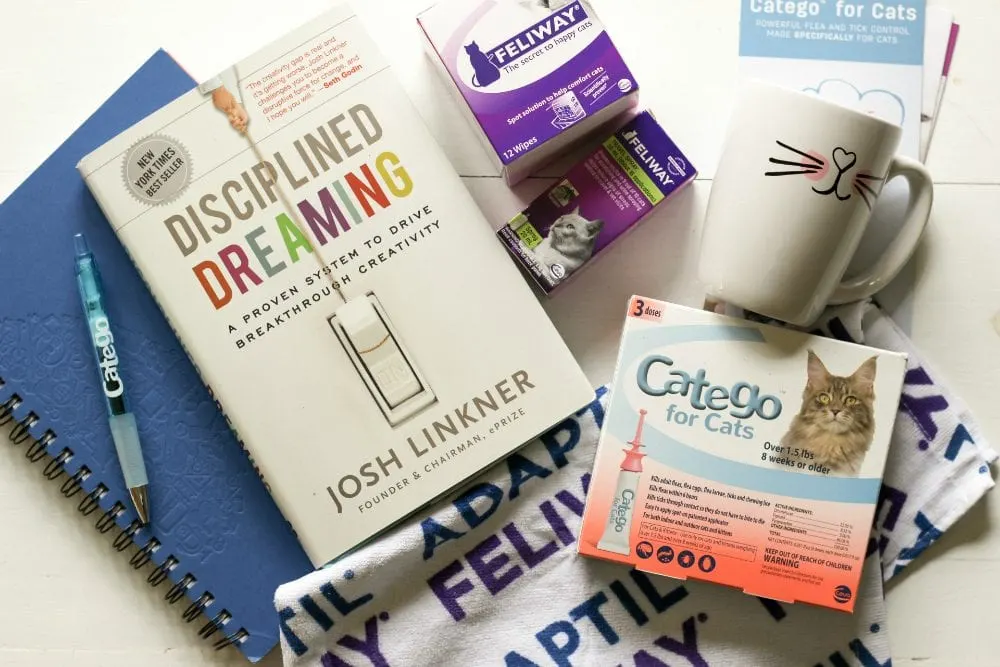 Feliway Spray
The Feliway Spray is excellent for at home or on the go. We sprayed the car before leaving for the vet and Stewie didn't sing his usual tribal call of impending doom the whole ride there. He actually fell asleep!
My best friend rescued a very finicky and skittish cat a few months ago. He seemed terrified of all humans, and she was devastated having hoped to have a cuddle buddy. She used this Feliway Spray all over her apartment, and he now sleeps in her bed and lives on her lap if she's sitting down!
Ask your Veterinarian about Feliway products!
Catego™ Flea and Tick Preventative
Stewie is an indoor cat but spends a lot of time in our screened-in porch when the weather is nice. We live in some pretty deep woods, and the vet said we'd better treat him for fleas and ticks just to be safe.
Catego is designed specifically for cats and is super easy to apply.
Best Book for a Blogger
Because cats are also happiest when their human is thriving, this book was a pleasant bonus. I haven't had a chance to read it yet, but I received a signed copy! I can't wait to sit and read while snuggling with my blissfully happy cat!
As a blogger constantly battling writer's block, I am so thankful to own this book.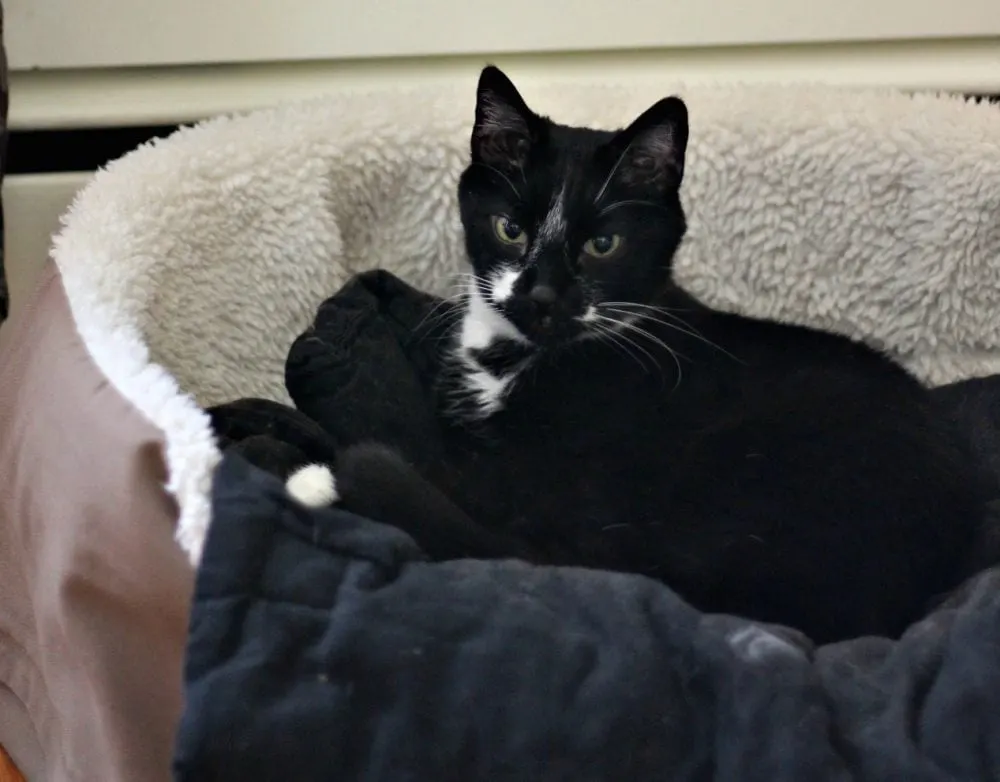 The next time you see your vet, ask about all the best cat calming products listed here. You and your cat will be in paradise.
Have you ever heard of the best cat calming products?