A book subscription box is an excellent way to discover new books, read more, and open yourself up to new genres you may not read otherwise.
I partnered with Book of the Month on this post. All opinions are my own.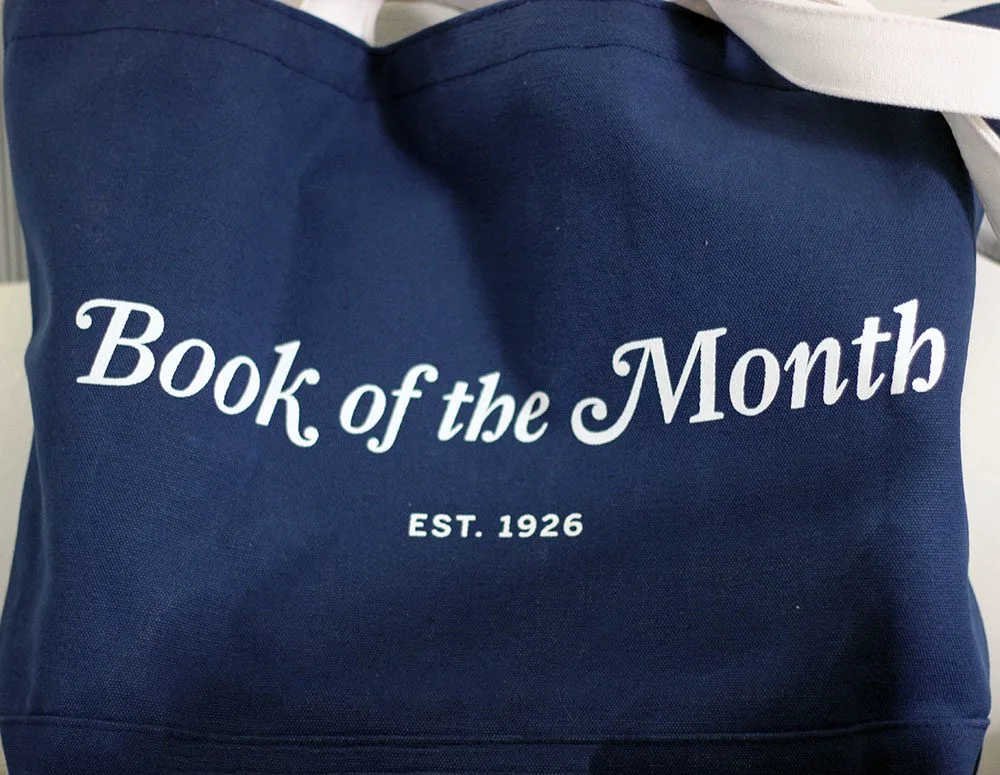 I was on a good reading kick for quite some time until I found myself getting rather bored with my selections.
I kept choosing from the same genre, and it started to feel like reading the same story with only different characters.
I actually stopped reading for months which is not the outcome I wanted at all.
I would much rather read a book than watch TV, but once the book starts to feel like a chore, that's what happens.
Thanks to Book of the Month, I have a pile of new books from a variety of genres to dive into.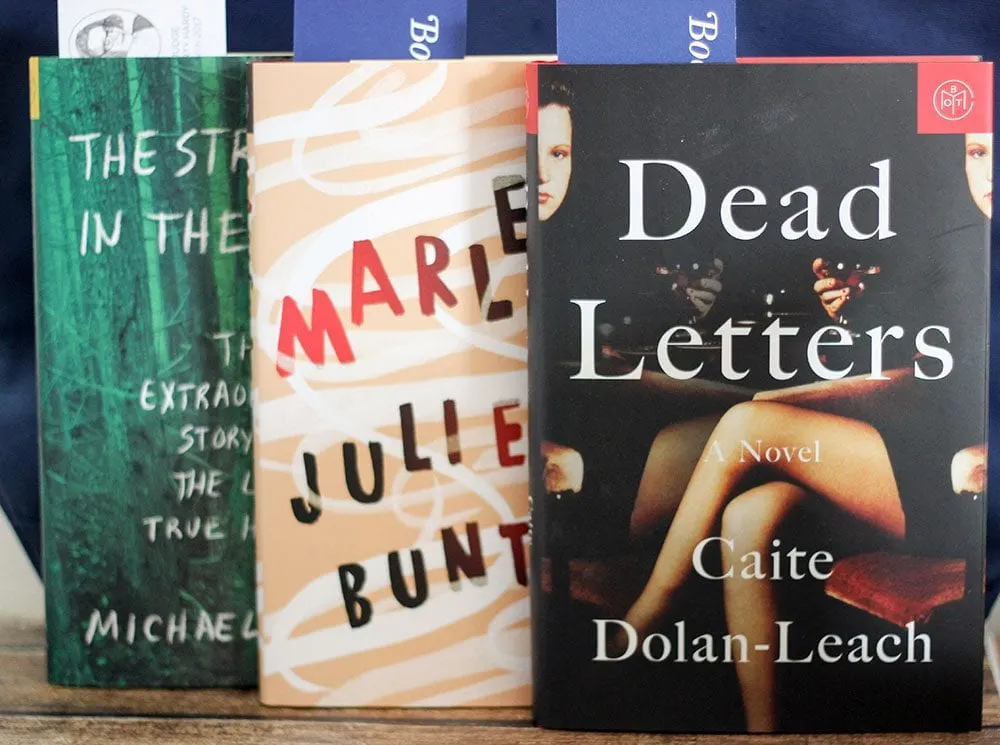 Book Subscription Box
Book of the Month is a book subscription box-style book club dedicated to helping avid readers find great new fiction and non-fiction titles.
The judges work hard to bring their members books that are truly worth reading—well-written, immersive stories that will transport you, give you thrills, and tug at your heartstrings—and they've been championing such literary diamonds for over 90 years.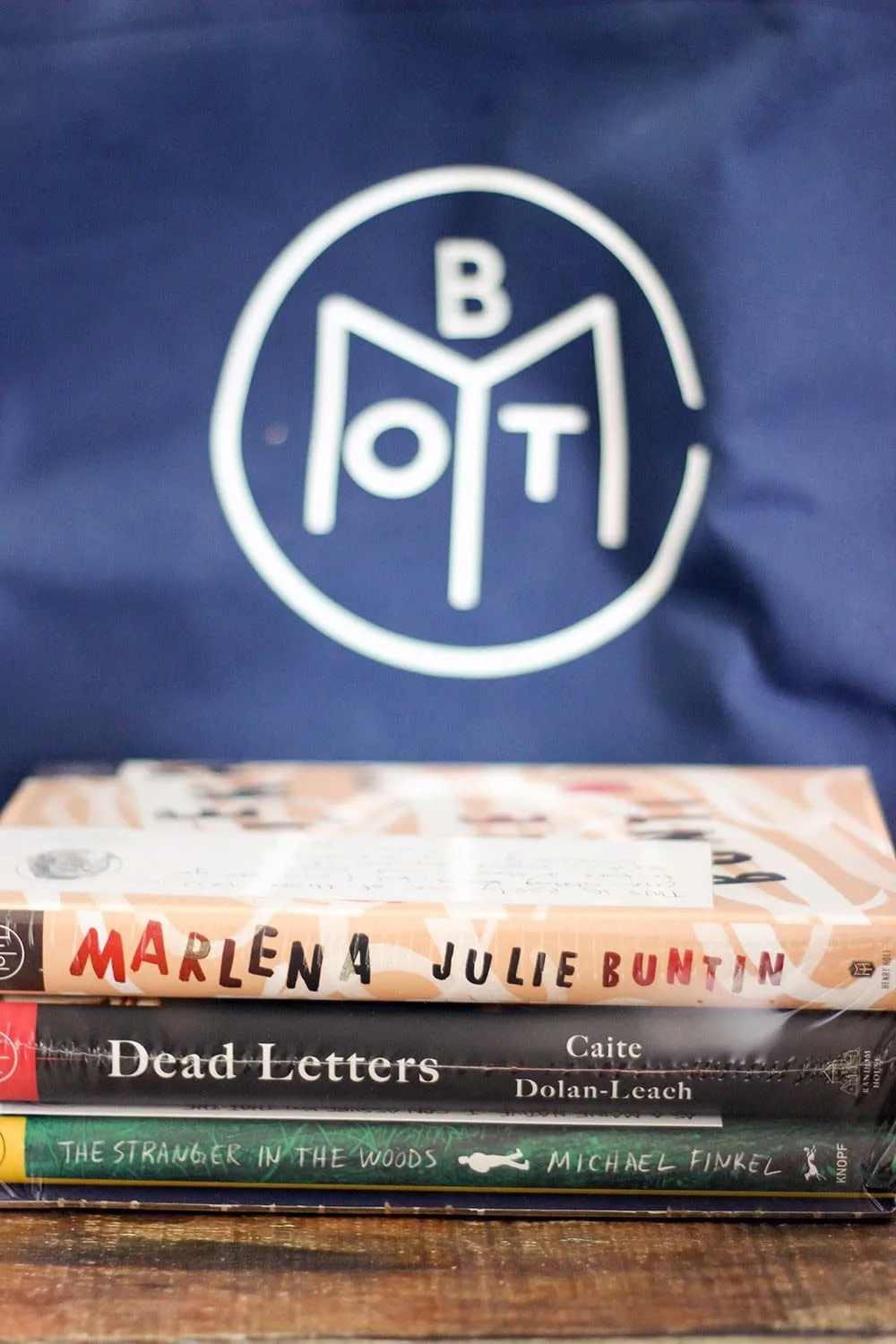 Each month, the BOTM panel of judges carefully selects five new books.
The selections are announced on the first of each month. Members can choose which book they want to receive that month.
All plans include one hardcover book of your choice with free shipping.
Members can add up to two books to their monthly box for $9.99 each. Memberships start at $11.99 per month.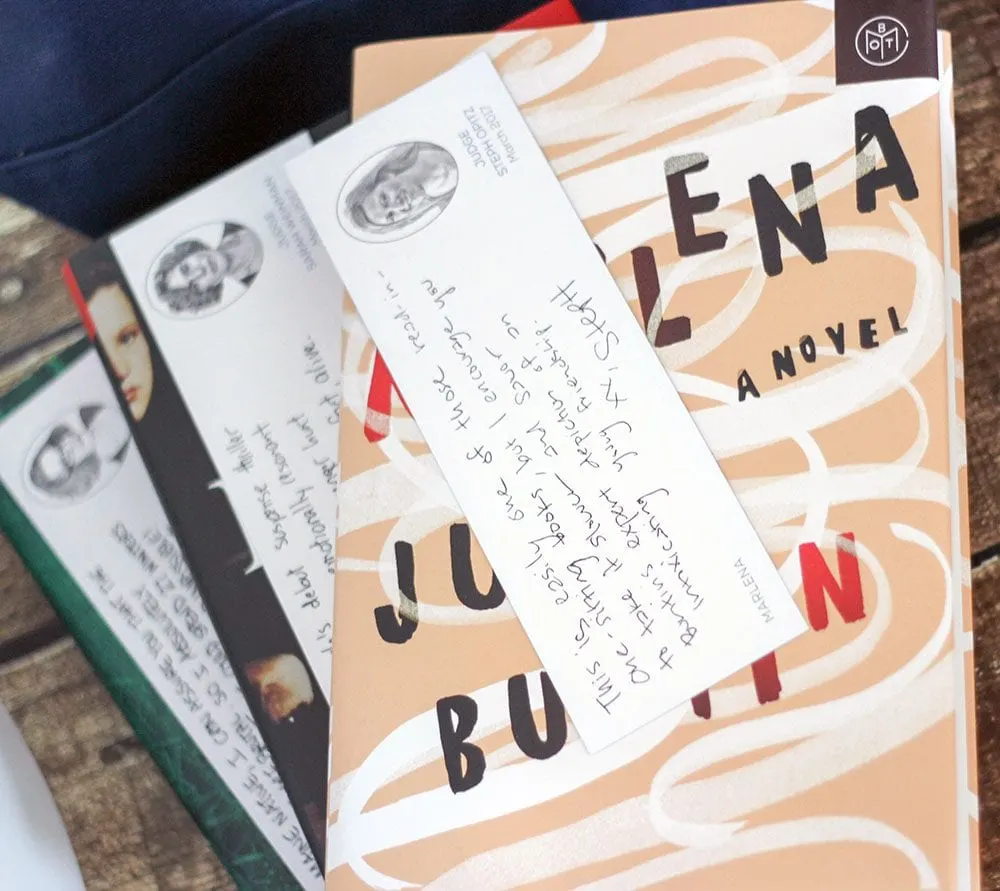 Get Excited to Read Again
The judges each write down their notes about their selection on a bookmark.
It's such a nice touch to see why the judge might have chosen that book. It's apparent in their words that the book left an impact on them.
I think we all know how that goes – once we read a book that's amazing, we want everyone we know to read it too.
That's what I think when I read these bookmarks. Plus, you get a bookmark for each one of the brand new hardcover books that you receive.
I don't know about you, but when I am handed a flawless hardcover, I want to keep it that way.
No folding the pages!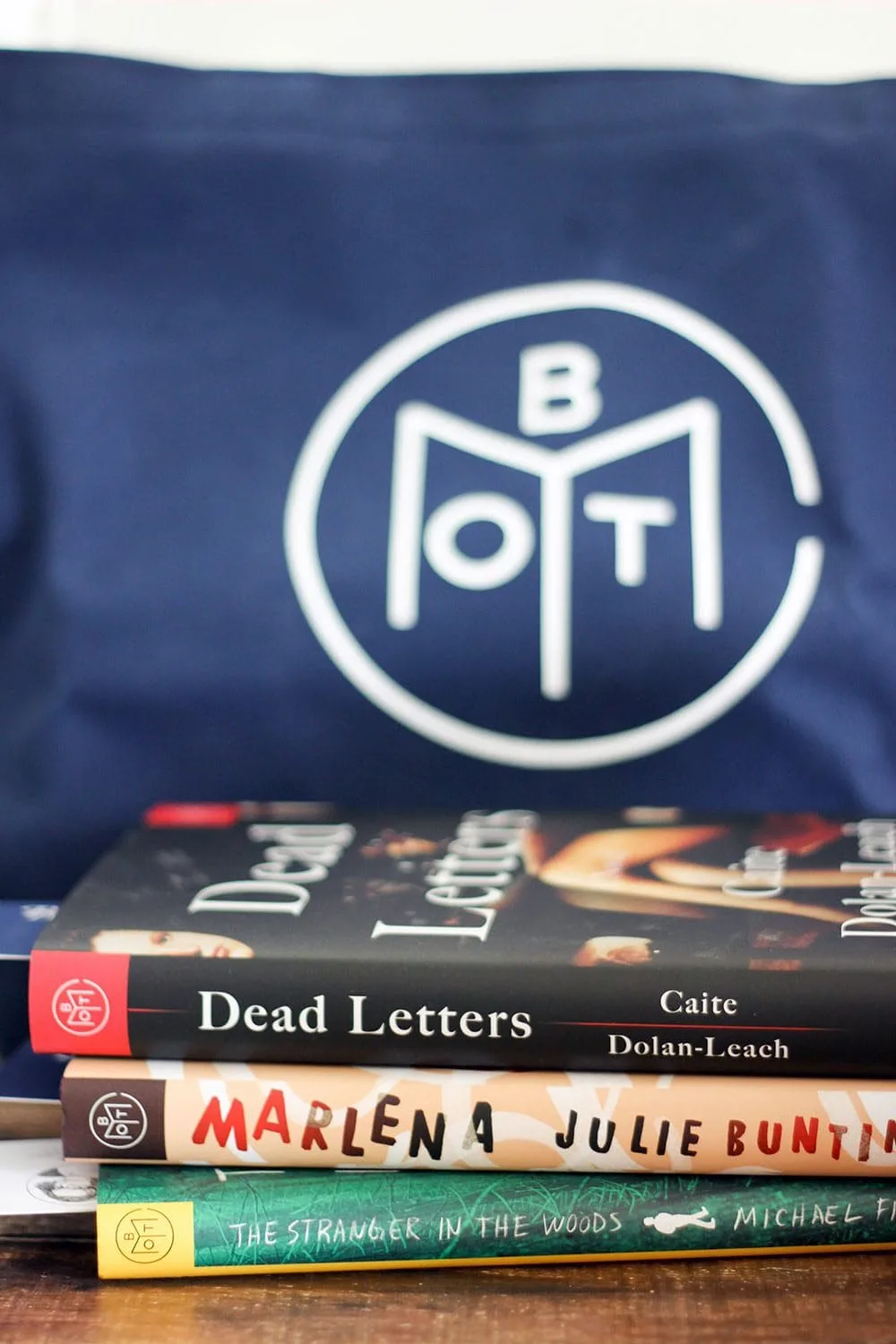 Fall in love with reading again. With the weather warming up, I know I cannot wait to get into a hammock and read the weekends away.
Open up your reading world with this book subscription box.
Sign up now and choose from the five best books of the month.
Let me know which ones you choose!