Cookies that are completely nut free exist! For those of you that have a nut allergy, I am sure it's a scary world out there. How can you find a cookie that's completely nut free? Well, Skeeter Snacks is the answer. October is National Cookie Month and Skeeter Snacks doesn't want anyone left out. Share their peanut and tree nut-free cookies with everyone to celebrate! Product received for review. Post contains affiliate links.
Nut Free Cookies
Skeeter Snacks are individually packaged for the ultimate convenience and portability. Each package contains two generously-sized cookies. This company prides themselves on being 100% safe for people with nut allergies. I don't have kids yet, but I hear about allergy issues from friends all the time. How it's so hard to send kids to school with any treats because they have to be completely safe for everyone. That must be hard and horrifying for the parents of the allergy sufferer.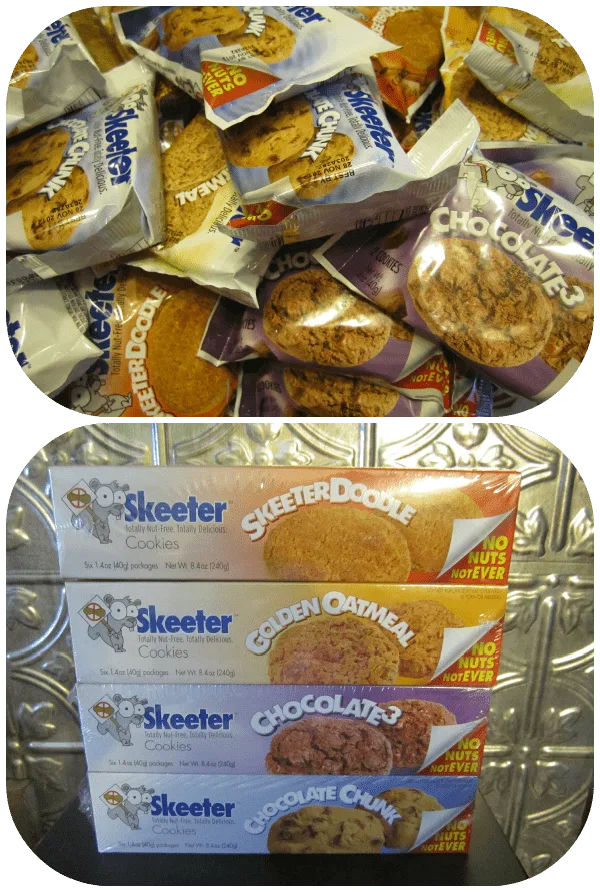 Let's talk about flavors… Skeeter Snacks offers some tasty ones! They have their original three which are, Chocolate Chunk, Golden Oatmeal, and Skeeter Doodle. Now they have recently released Chocolate3 for the serious chocolate lovers out there!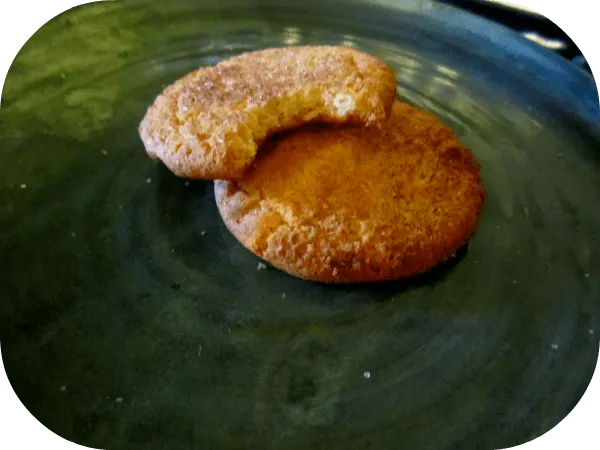 The Skeeter Doodles were my absolute favorite. The taste and the texture of these cookies are just the best! They are a little chewy and have a light, sweet, cinnamon-y flavor. I actually hid a few from Mike (shhh) because he loved them, too! Mike's ultimate favorite were the Golden Oatmeal, though. They have tiny chunks of apple inside for a yummy surprise! Of course we both like the chocolate, as well. They are all delicious and we definitely do not miss the nuts.
Obviously, Skeeter Snacks are the best choice for nut-allergy sufferers, but they are so good that they are perfect for anyone. Why chance it if you are having any children over at your house? Serve up some nut-free cookies at your next birthday party, or even as Halloween treats! And definitely make sure to indulge in a few for Cookie Month this October! 🙂
Stock up on Skeeter Snacks by shopping online or check the store locator for stores near you.