The Lucky One is a great movie that really surprised me. This review may contain spoilers, but I will try my best not to give too much away. Product received for review. Post contains affiliate links.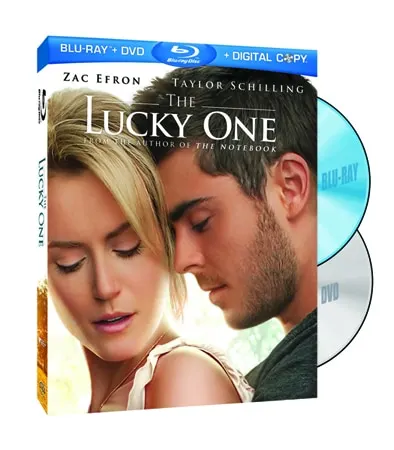 The Lucky One
The Lucky One is based on a best-selling novel by Nicholas Sparks. It stars Zac Efron, Taylor Schilling and Blythe Danner. This romantic drama is directed by Academy Award®-nominated writer/director Scott Hicks.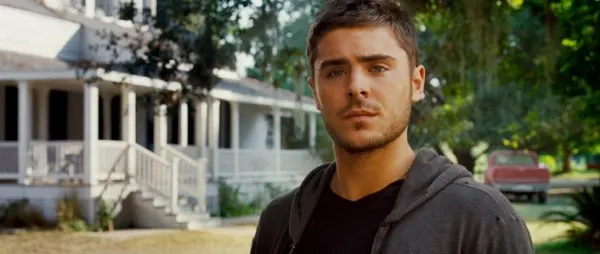 Logan Thibault (Zac Efron) is a US Marine Sergeant on his third tour of duty in Iraq. One day something catches his eye on the ground. He walks over to pick up a photograph. While he does this a bomb hits the exact location where he was just standing. Had he not gotten distracted and gone to pick up this photo, he would have been killed. After this he vows to find the woman in the picture to thank her. Since he does not know her, this requires some stalking research.
After Logan learns the name and whereabouts of the woman in the photo, he shows up at her door. Beth (Taylor Schilling) seems to intimidate him a little. There never seems to be a good time to reveal his true intentions, so he ends up taking a job at her family-run kennel. She seems to have her reservations with him and is actually quite creeped out. Her mother (Blythe Danner) likes him immediately and insists on keeping him around.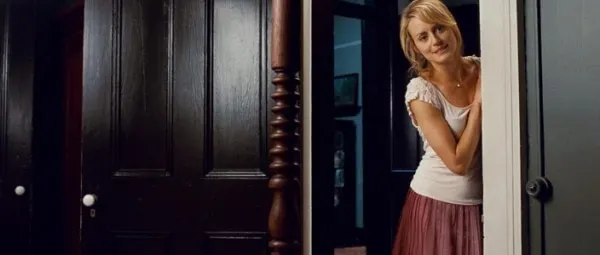 Beth has a child with a jerk, who likes to cause trouble whenever he can. He sees the chemistry between Logan and Beth before they are even aware of it. This bothers him so he goes out of his way to make waves. It's easy for him to abuse his power as the local sheriff to make things difficult for everyone.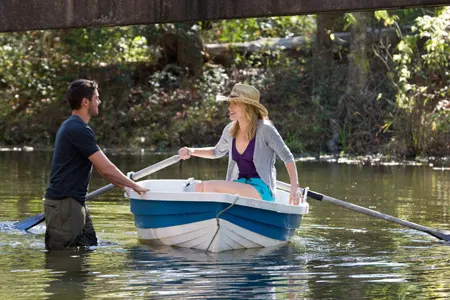 Eventually the two begin an intense romance, even though he still has not told her about the picture. Of course that is eventually uncovered and then he just seems like a liar… I will not ruin any surprises, so you will have to watch and see for yourself!
My Thoughts
I did not read the book before watching this movie, so my opinion is based solely on the movie itself. (I know it can be hard for a movie to live up to a book!) I really enjoyed this movie. So much so that I plan to watch it again very soon.
Many people said that Zac Efron was too young to play this character. I had never watched High School Musical or anything else that he had been in, so I really didn't "know" him. I thought he was excellent for the role! The bonus footage on the Blu-ray shows how he trains to "become a Marine". He really did his job and beefed up. I thought he did a great job. He's a hottie for sure.
I had a box of tissue ready for this viewing! Nicholas Sparks is known for his tear-jerkers so I wanted to be prepared. Surprisingly, that wasn't really the case with this one. I had a feel-good feeling after watching it, unlike some of his other stories!
If you like romantic movies, I definitely recommend The Lucky One! It's available now on Blu-ray, DVD and digital download.
Have you see The Lucky One yet? I would love to hear your thoughts.